Samuel Vonleh And Renell Kumeh are the young athlete Aaronette Vonleh parents.
Both Samuel Vonleh and Renell are loving parents with innate support for their kids.
Moreover, Aaronette's excellence in basketball results from her parent's unwavering support.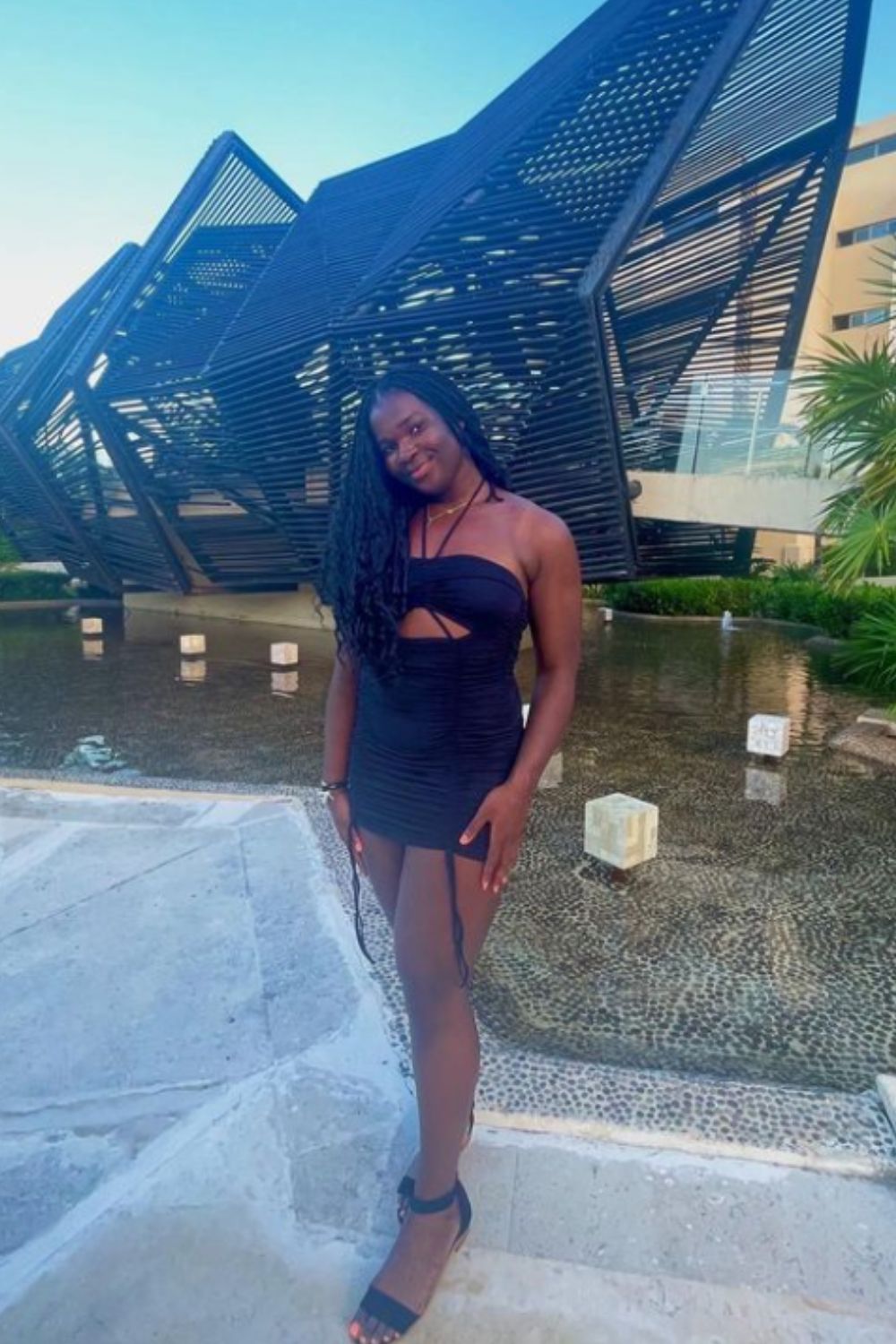 Aaronette Vonleh, a junior center, began her college career at the University of Arizona in the 2021-22 season.
During her freshman year with the Wildcats, she played 17 games, averaging 4.1 points and 1.6 rebounds.
Her impressive performance included a season-high 17 points against Northern Arizona, and she twice recorded six rebounds against CSUN and Marist.
Transferring to the University of Colorado from Arizona, Aaronette had a standout sophomore season. She achieved her first double-double with 13 points and ten rebounds against Stanford as a center and leading the Buffs five times.
In her sophomore season, Aaronette Vonleh finished second in the Pac-12 and 18th in the NCAA with a remarkable 58.5% field goal percentage. She ranked seventh in the conference with 185 field goals made, demonstrating her proficiency as a center.
She is a junior majoring in sociology and plays college basketball.
Samuel Vonleh And Renell Kumeh: Aaronette Vonleh Parents
Renell Kumeh and Samuel Vonleh are the proud parents of Aaronette Vonleh, as well as two other children.
Their elder daughter, Samnell, is a basketball player who has pursued her passion at both the University of Bridgeport and Saint Anselm College.
Their son, Noah, has carved an impressive career path, achieving remarkable success.
He was selected as the No. 9 overall pick in the 2014 NBA Draft and has spent eight seasons in the NBA. Most recently, he played for the Boston team during the 2022-23 season.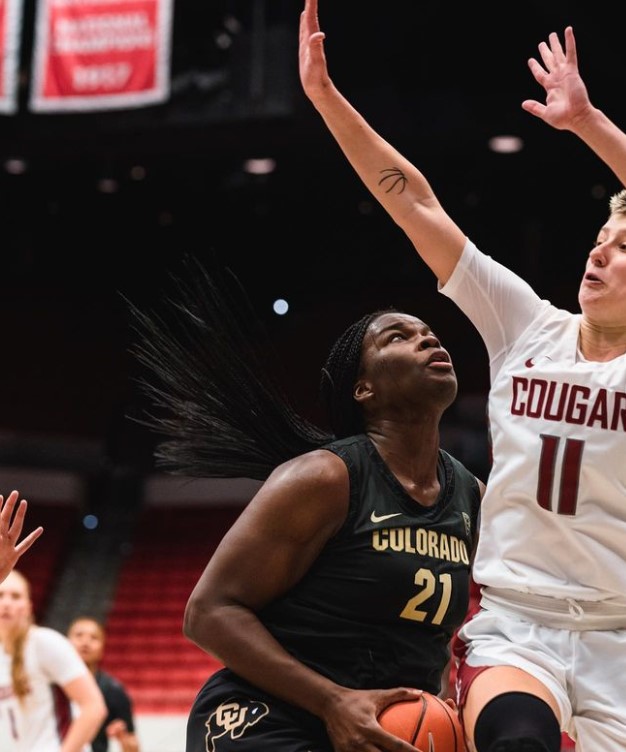 Likewise, Aaronette Vonleh goes to the University of Arizona and plays basketball there as their center.
However, not much is known about the athlete's parents, so unfortunately, there aren't many details on Renell Kumeh and Samuel Vonleh.
Aaronette Vonleh Leads the Colorado
In a thrilling season opener, Vonleh's exceptional performance propelled the 20th-ranked Colorado Buffaloes to a surprising 92-78 victory over the top-ranked LSU Tigers at T-Mobile Arena.
Vonleh's dominance was evident as she scored 24 points on an impressive 11-of-15 shooting, falling just one point shy of her career-high.
Her impact extended to facilitating her teammates with six rebounds and four assists, all while defending against LSU All-American Angel Reese.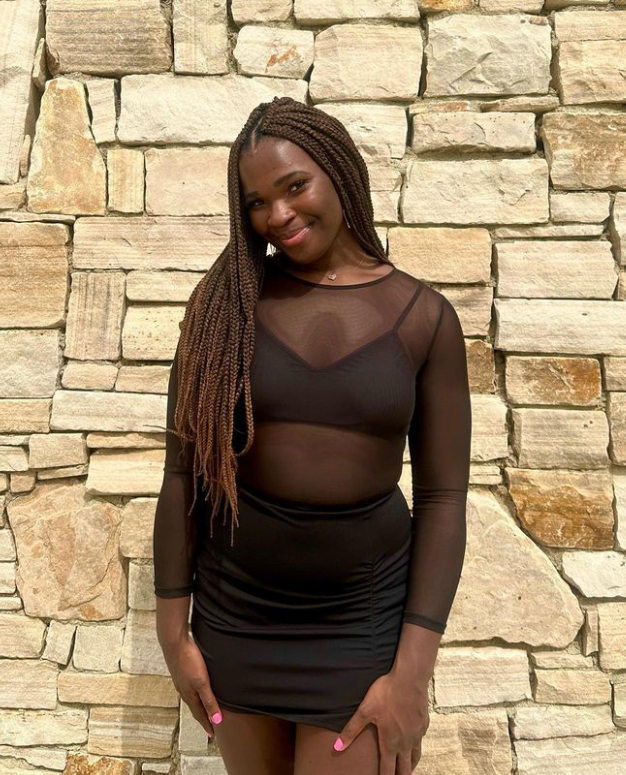 Hall of Famer Shaquille O'Neal made a special appearance, highlighting Vonleh's exceptional performance with a visit to the Colorado locker room, where he expressed his admiration for the young talent.
Coach JR Payne commended the Buffaloes' balanced approach to the game, showcasing their ability to play effectively both inside and outside.
Furthermore, Vonleh's dominance in the paint, complemented by skilled perimeter shooters, contributed to their upset victory.
Despite Reese's notable performance, scoring 15 points and securing 12 rebounds, Vonleh and her teammates put up a resilient defense that disrupted LSU's game plan.
Vonleh's relentless attacks and accurate scoring made her a formidable presence on the court. Even when LSU attempted to match her size, Vonleh continued to excel.
The Buffaloes displayed determination in the rebounding battle, being outrebounded by just two, with a final score of 39-37.
During a crucial phase of the game, Colorado's coaching staff made a tactical shift to a zone defense, leading to turnovers and showcasing the expertise of associate head coach Toriano Towns.
The strong support from fans, donors, family, and the local Las Vegas community added to the electric atmosphere of the game, emphasizing the growing appeal of women's basketball in the region.
Coach Payne expressed her gratitude for the overwhelming crowd support.