Angel Reese's ethnicity and religion have sparked curiosity lately. Fans are embarking on a quest to unravel the rich tapestry of her heritage and the guiding light of her spiritual path.
Angel Reese is an American college basketball player for the LSU Tigers of the Southeastern Conference (SEC).
Today, let us explore Angel Reese ethnicity and religion below.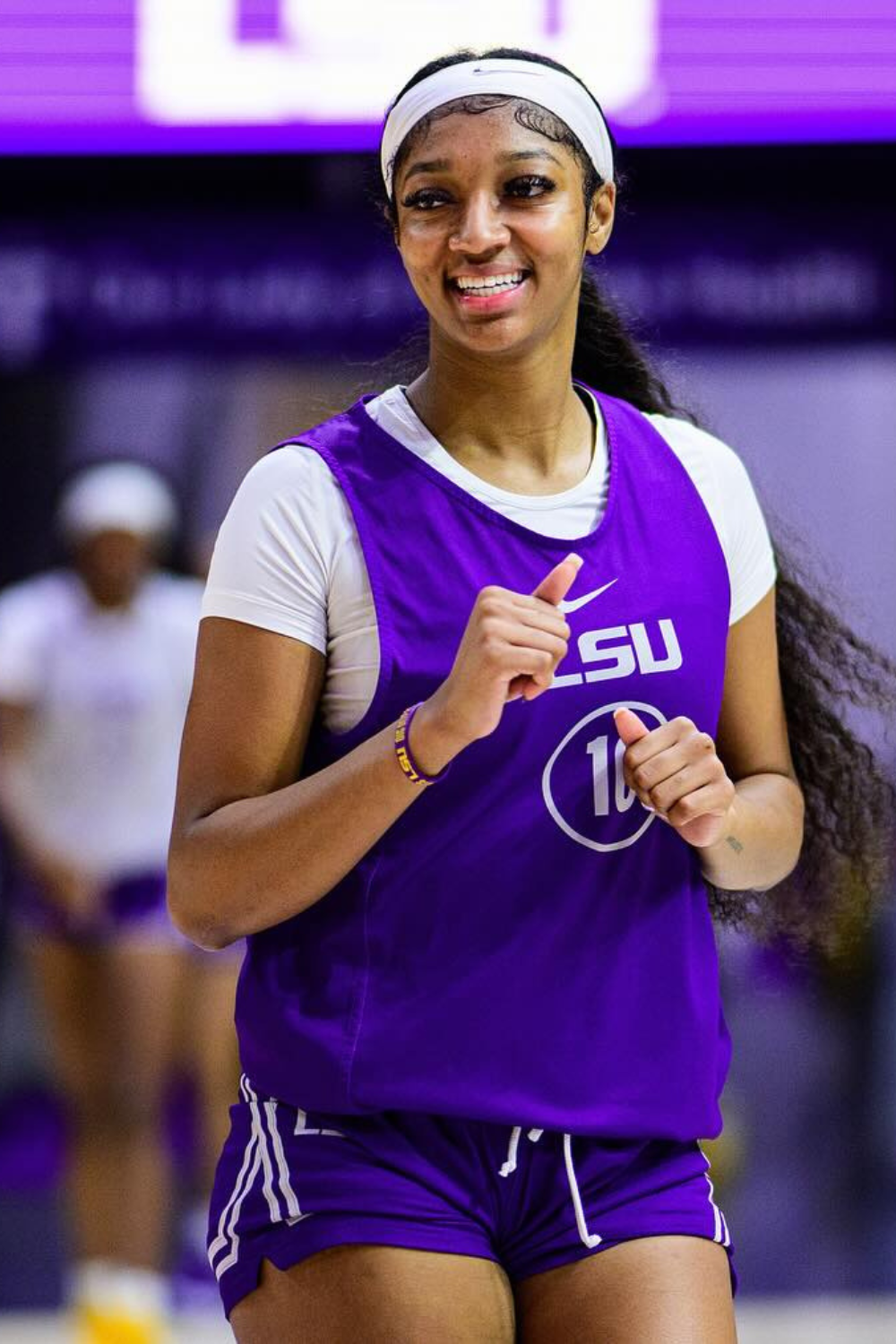 The professional basketball player Angel Reese plays for the LSU Tigers. She attended Saint Francis Academy in Baltimore, Maryland.
She was awarded McDonald's All-American honors in 2020. Furthermore, the athlete was ranked the number two player in her class by ESPN.
She joined the University of Maryland in 2020, played for the Terrapins, and transferred to Louisiana State University after two years.
During her freshman season, Reese helped the Big Ten All-Freshman Team and won a silver medal with the Maryland 3×3 team at the USA Basketball 3X Nationals.
She also made the US Basketball Writers Association and Women's Basketball Coaches Association All-American honorable mention.
At LSU, Reese excelled with first-team All-SEC and All-Defensive Team honors. She further won the BET Sportswoman of the Year and Best Breakthrough Athlete ESPY Award after her junior season.
Angel Reese Ethnicity: Where Is She From?
Angel Reese was born on May 6, 2002, to her parents, Michael and Angel Webb. Hailing from Baltimore, she is of African-American ethnicity.
She stirred controversy about her ethnicity during the 2023 NCAA Women's Basketball Tournament championship game.
Reese and Caitlin Clark, both impressive players, sparked a controversy during the final game.
Cameras caught her taunting Clark with the "you can't see me" celebration, playfully waving her hand and tapping her ring finger.
Some viewed this gesture, inspired by wrestler John Cena, as unsportsmanlike on her part.
However, in a press conference, Reese responded that she was trolled on the internet because of her appearance.
Clark, in an ESPN interview, expressed her support for Reese, stating that she's a big fan and should not face criticism.
In the end, Angel believes that peace and harmony are a must for any gameplay.
Angel Reese Religion
Angel Reese practices Christianity and feels closer to God this year, believing that divine guidance led her to her current position.
Furthermore, Reese is not shy about sharing her faith on social media either.
On March 27, 2023, she posted an Instagram photo holding a regional championship trophy with the caption, "God specializes in things that don't make sense. GOD DID."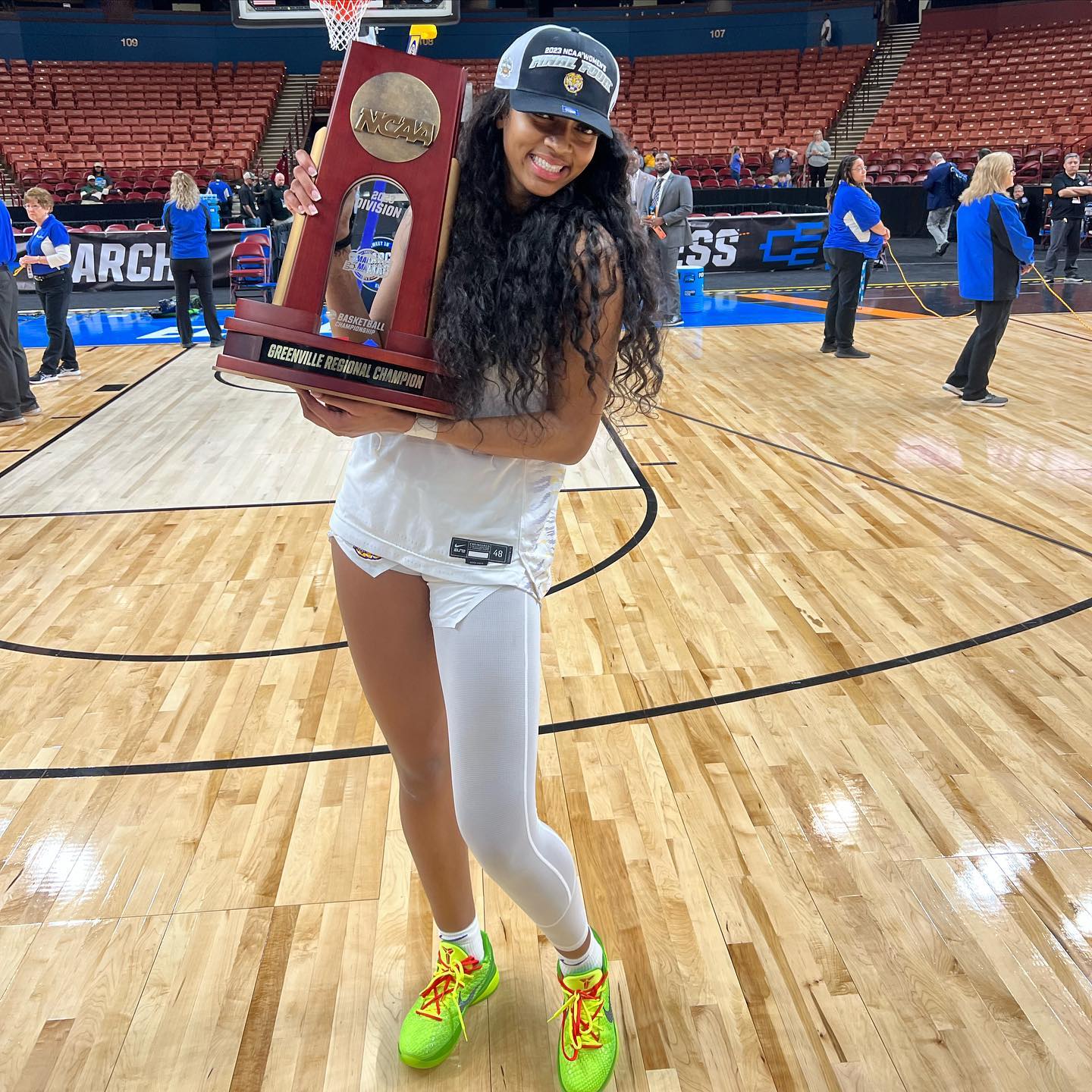 Furthermore, Angel credited God for her All-American recognition and expressed gratitude to both God and the LSU family.
Angel Reese As Bayou Barbie
Off the court, Angel Reese goes by the nickname "Bayou Barbie." As mentioned by her agent, Jeanine Ogbonnaya, she embraces pink and preps her hair and nails for games.
The athlete even sells Bayou Barbie merchandise. Furthermore, she founded the Angel Creese Foundation.
The organization is committed to fostering equity through impactful initiatives, ensuring equal opportunities for girls and women through sports.