If you are interested in basketball or follow the NBA, then Acie Law might not be a new name.
Acie Law is a former point guard and even played college basketball at Texas A&M University. Besides, he dedicated seven years of his life to NBA and has been part of some legendary teams.
He has won two European championships and some other prestigious recognitions.
Not to forget, he was also voted as a 2007 State Farm Scholar-Athlete. However, in 2014, the legend announced that he would retire from basketball.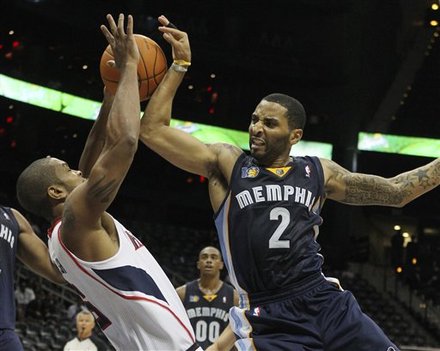 This article is a detailed look at who he is, how he built his wealth, and his family life. Before we move on, let's look at the quick facts of the Acie Law.
Quick Facts
Full Name
Acie Law IV
Birth Date
January 25, 1985
Birth Place
Dallas, Texas, United States
Known as
Acie Law
Nickname
Captain Clutch
Religion
Christianity

Nationality
American

Ethnicity
Black

Education

Texas A&M University

Justin F. Kimball

Horoscope
Aquarius

Father's Name
Acie Law III
Mother's Name
Dolores Law
Siblings
Vivian Law, Frances Law
Age
38
Height
6 ft. 3 inches (1.91m)
Weight
92 Kg (202 lbs)
Hair Color
Black
Eye Color
Black
Tattoo
Yes
Build
Athletic

Profession
Professional Basketball Player, Coach
Position
Point Guard
Affiliation

NBA
Active Years
2007-2014
Marital Status
Unknown

Wife
Not Available

Kids
2; Mackenzi Kaylee Law
Net Worth
$10 Million

Social Media
Twitter

Last Update
May, 2023
Acie Law | Early Life, Family, and Education
Acie Law landed on January 25, 1985, in one of the most renowned cities in the United States, Dallas, Texas.
He spent his amateur days with his parents and siblings in a well-to-do family. Talking about his family member, his Father, Acie Law III, was a professional basketball player at Xavier University.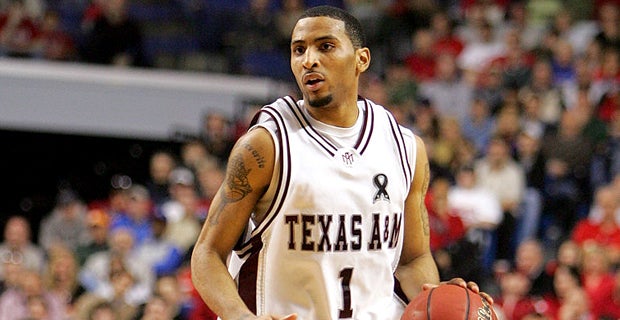 From an early age, Acie was introduced to basketball by his Father. Likewise, Acie got his name from his great-grandfather Acie Sr.
His grandfather's name was Acie Jr., but unfortunately, in 1997, Acie Jr. died while watching a boxing match with young Acie IV after he suffered a heart attack from the excitement.
Further, Acie has two sisters and a brother. He joined Kimball High School in Texas.
Then the basketball player attended Texas A&M University for higher study and graduated in 2007.
Many renowned universities like the University of Oklahoma, the University of Connecticut, the University of Texas at Austin, Georgia Tech, and Oklahoma State University recruited him.
But Acie joined Texas A&M University under coach Melvin Watkins to stay close to his family.
You can also read about Spud Webb's Bio: Family, Basketball Career, Retirement & Kids>>
Acie Law | Physical Appearance
Acie is 38 years old. According to the horoscope charts, he belongs to the Aquarius sun sign.
And people with this sun sign are Loyal, analytical, kind, hardworking, practical, and have a deep sense of humanity.
Law somewhat matches the character. Moreover, the basketball player is known as Acie Law IV by his birth name.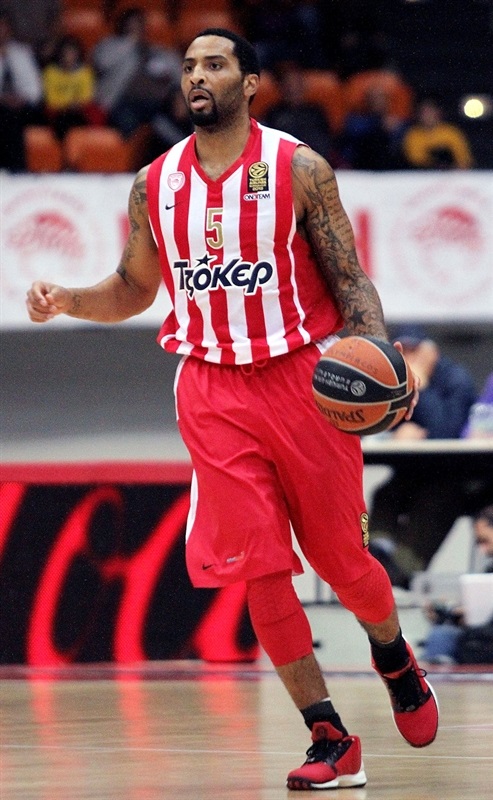 The basketball player is gifted with tall height. He stands tall with an unprecedented height of 6 ft. 3 inches (1.91 m) with a body weight of 202 lbs (92kg).
Plus, Acie engages in an intense workout routine to maintain his athletic frame.
Acie has a stunning body appearance among other players his age, as he is very strict with his physical fitness and diet.
However, his looks are incomplete without his shiny black hair and beautiful black pairs of eyes.
Unfortunately, Acie's body measurements are still unknown to the public.
Not to mention, Acie belongs to the American nationality. Similarly, his ethnicity is black, and he is Christian by religion.
You can also read about Jaylen Adams: College, Basketball, Girlfriend & Net Worth>>
Acie Law | Professional Career
Early Career
As mentioned earlier, Acie started a career in basketball at an early age in his life. After joining Kimball High School, he set 9 records, averaging 35 points and six assists, and finished 29-7.
In 2001-2002, he grasped Class 5A All-State honors and was named to The Dallas Morning News All-Area Team.
Moreover, despite having a broken wrist, Acie covered all the points he missed after missing the first part of his senior season.
After joining Texas A&M University, the young player practiced his shooting every day. However, Acie's initial days in Texas were not as expected. His team didn't win any match during his first year.
But Acie, as an individual, was doing great and enhancing his performance. Besides, Acie was also ranked fourth in the Big 12 Conference.
Law reached 1000 career points with 300 assists, and 100 steals as a junior. Nonetheless, only four players in Texas history have achieved that, and Acie was one of them.
Shortly after he began his senior year in the 2006–2007 season, Aggies were placed in the sixth position, and to everyone's surprise, it was the highest rank the school had ever achieved.
Similarly, Acie Law became the first Texas Aggie unanimously selected to the All-Big 12 first team. Further, the Dallas Morning News rewarded him as the Big 12 Player.
NBA Journey
After a successful basketball career at Texas A&M University, Acie got drafted by the Atlanta Hawks as the 11th pick in the NBA draft in 2006. He was the first college senior who got drafted.
He played games in the first year at Atlanta Hawks and made an average of 16.2 points a game.
Acie was with the Hawks for two years; after that, he was traded to Golden State Warriors. But he couldn't stay there for long and didn't even have any remarkable performances there.
From 2009 to 2011, Acie was only changing clubs. From Charlotte Bobcats to Chicago Bulls to Memphis Grizzlies, Acie was associated with them for only one year.
Later, in 2011 Acie signed a contract with the Serbian team. He played for them for two-three seasons and finally decided to retire as his career graph was not as satisfying initially.
However, his love for basketball couldn't let him stay away from it for long. So, Acie decided to do something in this basketball field as a coach this time.
Law reunited with Gillispie and became a volunteer assistant coach at Ranger College in 2015. Ranger college was a junior college that was two hours away from Dallas.
After that, he started working as a college basketball analyst for a Texas A&M fan site named TexAgs.
Acie Law | Net Worth
From his successful basketball career, Law has received much fame and wealth.
Acie played NBA basketball for more than seven years, and after retirement, he served as a basketball analyst and assistant coach.
So it's clear he collected a whopping amount from his time in the NBA. And his job as a coach also would be lending him a hefty amount.
As of 2022, it is estimated that Acie has garnered a net worth of $10 million.
Unfortunately, there are no details on Acie's signing contract amount and the salary he received from the basketball team.
Currently, Acie is enjoying a luxurious life with his family in a beautiful House and is often enjoying vacations around different places.
Law has not disclosed anything related to his assets, like his bungalow, car, and other property; he has kept it all a secret.
You can also read about Zan Payne's Basketball Career Stats, Knee Injury & Net Worth>>
Acie Law | Wife and Kids
Acie is successful in his career and his personal life as well. The 6 feet 3 inches athlete is a married man. So his fans are interested to know his hip and what is happening.
Acie is happily married, but nobody knows who his wife is. Neither has any information about her nor does he talks about her.
However, what we know is he is married and has two children. Acie's son is in baseball and volleyball, and his daughter is in baseball and volleyball.
Apart from that, we know nothing about his personal life. But as soon as we find any information regarding his personal life, we will update you.
Social Media Presence
Acie has received a lot of recognition and is one of the most famous faces in America, but despite this fact, he doesn't have a substantial social profile, as one would assume.
The amazing basketball player primarily uses Twitter to connect with fans and followers.
Acie Law is available on Twitter as @AcieLawIV has only around 7k followers. He joined the site in June 2013.
Moreover, he usually keeps it updated with the stuff related to basketball activities. Also, his Twitter feed looks clean and well-maintained.
His Twitter bio says, 'Husband, Father, Brother, Man of God, 2x Euroleague Champion & Business Man'.
Frequently Asked Questions (FAQs)
What is up between Stephen Curry and Acie Law?
The star player Stephen Curry once told the local reporters that he used to take Acie as his reference when he was a young player.
Steph Curry on James Wiseman: "Keep giving him opportunities. Understand they're all learning lessons…@ThompsonScribe, you know, I used to get benched for Acie Law. You gotta be able to take those lumps in stride and learn."

— Anthony Slater (@anthonyVslater) January 19, 2021
What is Acie Law's Jersey Number?
Acie had different jersey numbers for various clubs. Likewise, his jersey number for Atlanta Hawks was 1.
What is the primary reason to be well-known among Texas A&M Aggies?
Acie is famous for "The Shot," his buzzer-beating 3-pointer to defeat the arch-rival Texas Longhorns at Reed Arena on March 1, 2006.