Professional rock climber Adam Ondra has been married to his wife, Iva Vezmolova, since 2021. Together, they are the parents of their son Hugo.
Both hailing from Brno, a city in the Czech Republic, the pair began dating in 2013. Like Adam, Iva also has a knack for rock climbing and has been actively participating in tournaments since she was seven.
As they both share the same passion for rock climbing, Adam feels blessed to have such an understanding wife. Being together for over a decade, the couple continues to inspire each other.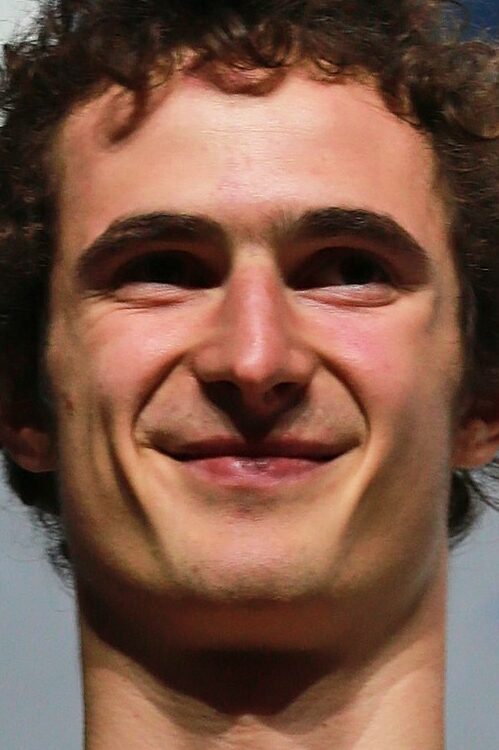 Adam Ondra is a Czech professional rock climber. He specializes in lead climbing, competition climbing, and bouldering.
Born in 1993, Adam started climbing at the early age of six, learning from his parents, who were also accomplished climbers. Throughout his career spanning nearly two decades, Ondra has won numerous accolades.
As of now, he is the only male climber to win the World Championship titles in two categories in the same year. Moreover, Ondra is the only male climber to win the World Cup series in both disciplines multiple times.
Adam Ondra Wife: Who Is Iva? Married Life And Kids
The Czech athlete Adam Ondra has been married to his wife, Iva Ondra, for over two years. Having started dating in 2013, the couple eventually tied the knot on September 1, 2021.
Iva Ondra, initially Iva Vezmolova, was born on July 16, 1995, in Cologne, Czech Republic. However, her family migrated to Brno when she was a kid, where she attended Bishop's High School.
After school, she attended Masaryk University, where her boyfriend, Adam Ondra, was pursuing his undergraduate degree. She had already met Ondra during her high school.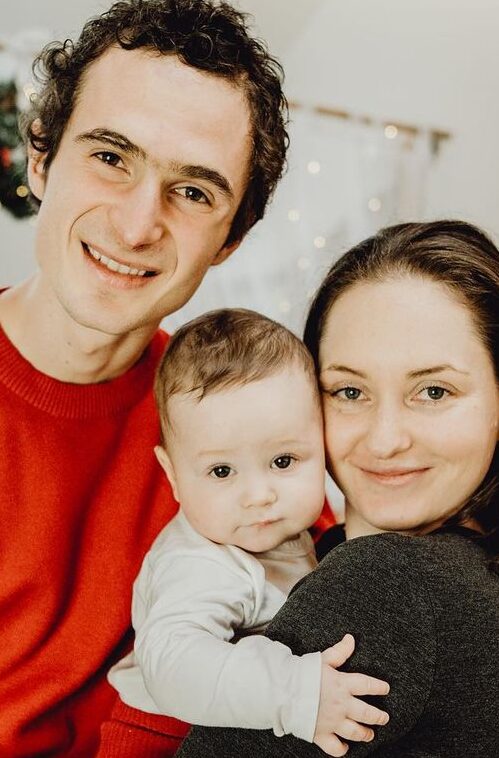 Both Ondra and Iva had started climbing rocks early in their lives, and their passion for the sport kept them drawn together. Her younger sister, Aneta, is also a rock climber who frequently participates in Czech national championships.
Spending so many years together, Iva saw Adam become one of the best climbers worldwide over the years, and he, in turn, assisted her in improving herself as a climber.
However, she was also a well-known climber on her own accord as she was already a junior national champion. Moreover, she has won several gold medals in the Championship of the Czech Republic and MCR Youth.
Iva and her husband, Adam, welcomed their baby boy, Hugo Ondra, on May 2, 2022.
More On Adam Ondra's Early Life And Family
Adam Ondra was born to his parents, Miroslav and Eva Ondra, on February 5, 1993, in Brno, Czech Republic. Aside from him, his parents had given birth to his sister Kristyna, who is also a rock climber.
Inspired by his parents, he started climbing rocks at the age of six, which later became his passion and eventually his profession.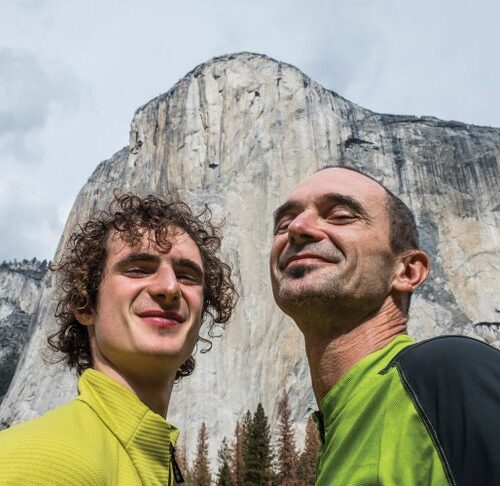 Growing up in Brno, Ondra did his schooling at Matyas Lerch High School in Brno. After graduating in 2012, Adam enrolled in Masaryk University's Faculty of Administration and Economics, where he graduated with a degree in business management in 2016.
Despite continuing his studies, Adam's primary focus was on his sports career. Following his graduation, he turned into a professional and has since been competing at numerous international competitions, representing the Czech Republic.
Frequently Asked Question
Who is Adam Ondra wife?
Adam Ondra wife is Iva Ondra.