The news about Aerial Powers girlfriend has attracted many viewers and has set off discussions on the internet in recent times.
Aerial Powers is an American professional basketball player for the Minnesota Lynx in the WNBA.
She primarily plays as a small forward and shooting guard. Powers had a successful college career at Michigan State University, earning several honors and accolades.
Powers entered the WNBA in 2016 as the fifth overall pick for the Dallas Wings. After playing for the Wings for three seasons
During her WNBA career, Powers has played for multiple teams. She started her professional career with the Dallas Wings from 2016 to 2018.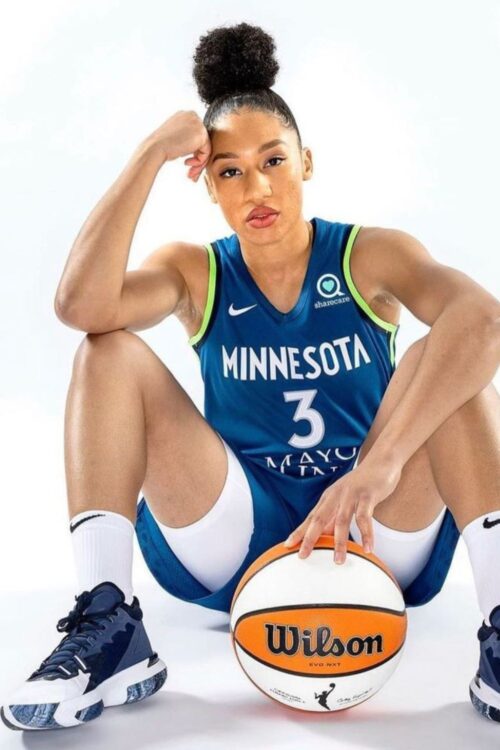 In 2018, she was traded to the Washington Mystics, where she had her most successful season. Powers helped the Mystics win the WNBA championship in 2019.
She continued to play for the Mystics until 2020, when she joined the Minnesota Lynx as a free agent.
In addition to her WNBA career, Powers has also represented the United States in international competitions.
She was a member of the USA team that won the gold medal at the World University Games in 2015.
From playing basketball since college to endorsing famous brands such as NIKE, Aerial has undoubtedly come a long way.
Aerial Powers Girlfriend: Is She Dating AzureRae Turner?
Aerial Powers has consistently been a key player for her team, drawing attention and capturing the spotlight with her performances on the court.
Not only her basketball skills but also her personal life have become subjects of discussion among the public.
In the realm of relationships, Powers has been involved with several individuals in the past and is currently dating AzureRae Turner.
Turner is a professional model and has showcased her talents by working with various brands.
She also participated in the Miss Virgin Teen USA competition, where she achieved the impressive feat of securing the 3rd runner-up position.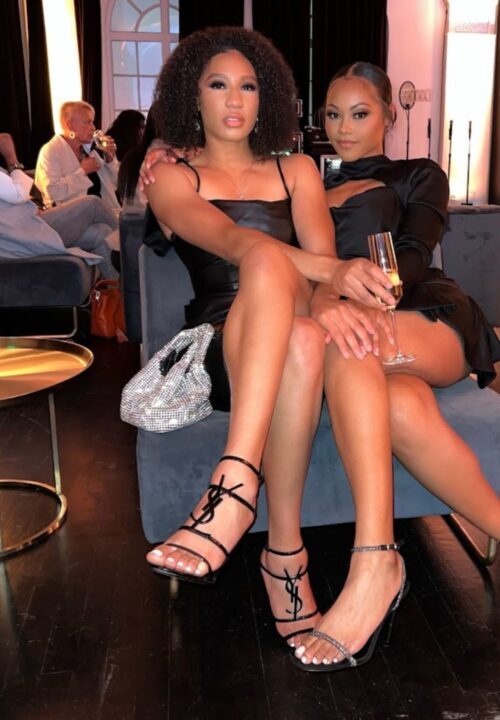 In addition, she has her own YouTube channel where she shares workout videos and daily vlogs under her name. Aerial is well-known for her fitness routines and fashion sense.
The couple hasn't revealed details about their first meeting or private conversations with the public.
However, they have shared special moments like introducing each other to their families and doing fun challenges together.
You can find these videos on their joint YouTube channel called Aerial&AzuréRae, where they upload new content once a week.
Aerial Powers in WNBA
The performance of Aerial Powers in the WNBA's latest match has caused quite a buzz in the basketball world.
Aerial played for the Minnesota Lynx against Atlanta on May 23, 2023. Though she performed impressively in the game, Minnesota still lost it by 77-83.
This is Aerial Power's third season with Minnesota Lynx and her eighth season in WNBA overall.
This was indeed one of the most anticipated games of the season. Aerial Power and Tiffany Mitchell added 10 points to Napheesa Collier's 20 points.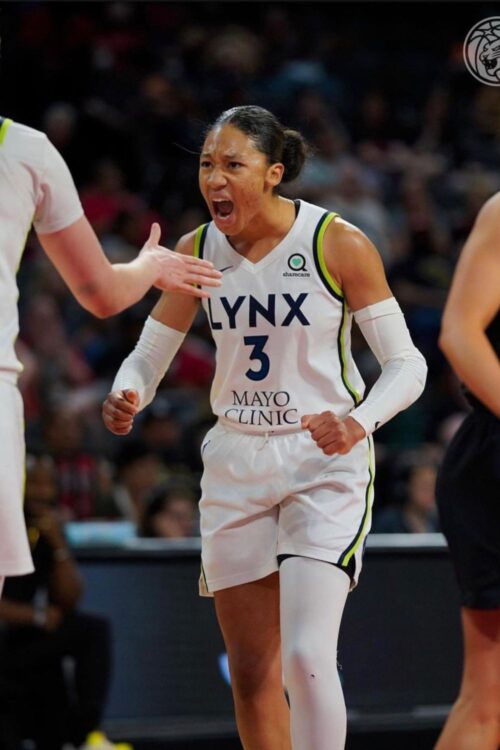 All the players played extremely well, but the last minute of the game changed everything.
At the last minute, Atlanta was able to break the tie of 77-77 and won the match.
Nevertheless, losing and winning is part of one's journey, and Aerial Powers knows it. Despite this, she is confident that they will win another match.