Alek Manoah, a professional baseball player, has two sisters, including one half-sister.
Alek Isaac Manoah, born on January 9, 1998, is an American baseball pitcher for the Toronto Blue Jays of Major League Baseball (MLB).
Manoah was drafted by the Blue Jays in the 2019 Major League Baseball draft with the 11th overall pick, but his MLB debut was not until 2021.
Eventually, he was named an All-Star in 2022, and the player also earned All-MLB First Team honors in the same year.
During the amateur season, Alek won the Golden Spikes award and was named Big 12 pitcher of the year.
On June 22, the player was suspended for five games after being thrown out of the game on June 19, where he intentionally hit Baltimore Orioles third baseman Maikel Franco with a pitch.
On July 2, Manoah also set the Blue Jays franchise record with seven consecutive strikeouts against the Tampa Bay Rays at Sahlen Field.
Alek Manoah Sister, Jackie Manoah
Alek grew up in a small and lovely family. His parents' names are Susana Lluch and Erick Manoah Sr.
The professional baseball pitcher has a total of 5 siblings; two biological and three step.
He has a biological sister, Jackie, and one step-sister from his mother's second husband, Carlos Manuel Lluch.
Jacqueline Patricia Manoah, aka Jackie, is the eldest among Erik, Alek, and herself.
Moreover, Alek's stepsister Neyana Lluch is a nurse and loves baking. She also has a designated Instagram handle, where she posts pictures of her baking goods and sells too.
Alek Manoah Brothers, Eric And Jackie
Alek and his brother Erik, born on December 22, 1995, started playing baseball at an early age.
The New York Mets selected Erik Isaac Manoah Jr. in the 13th round of the 2014 MLB draft.
He currently serves as a pitcher for Minnesota Twins and plays for the minor league teams. He also owns a fitness and recreation center, "ManoahMade," in Miami, Florida.
Erik Jr. married Natalie Orantes. Natalie is a nutritionist and looks over ManoahMade and helps athletes with their nutrition.
The couple is expecting their first child, a girl, which the pair announced in January 2023.
Manoah's Mother Sacrifice
Susana Lluch was interested in sports because of her husband, Erik Manoah Sr. They met when she was 17 and eventually got married.
However, they parted ways in 2014 after spending almost 20 years together.
The topic of divorce or her ex-husband is sensitive for her, as she thinks that could bring negative emotions to her children.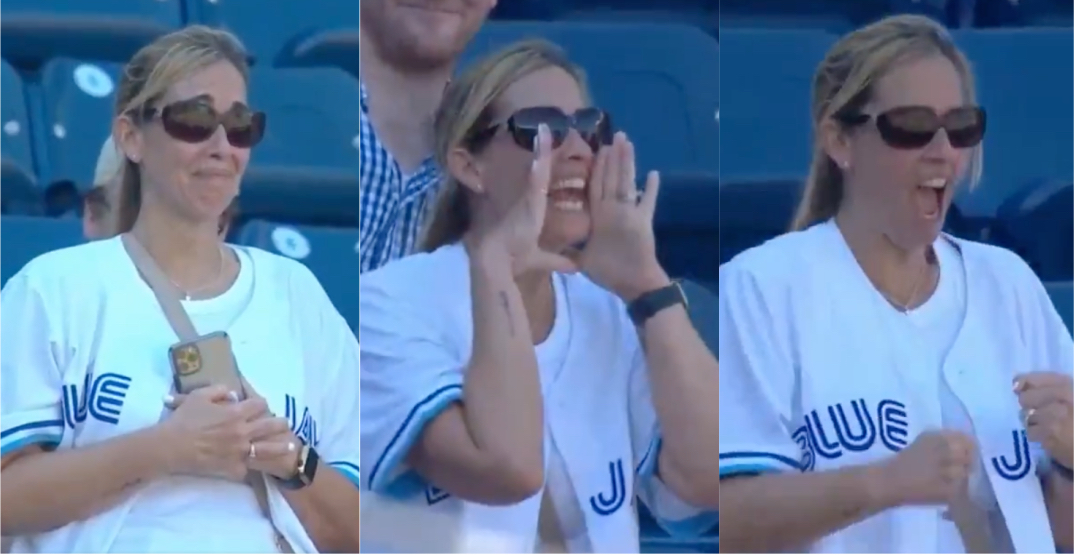 "Divorce affects everyone, but they witnessed a lot of things growing up between their father and me," says Lluch with a voice breaking as she fights through tears.
Erik and Alek were 15 and 12, respectively, during their time of separation. Lluch did her best to give her sons the same life as before.
After some time, they moved south from Kendall, Fla., to the city of Homestead, where Susana's family was close.
Just to feed the boys, Lluch had to work on multiple jobs, like a legal assistant, network marketing, transcription, translation, and so on.
Despite her endless efforts, her divorce from Eric Sr. left a deep mark on Eric Jr. and Alek.