The best pitchers in the baseball world, such as Christy Mathewson and Walter Johnson, to name a few, are the legendary pitchers whom every batter feared to face. In this listicle, we have included the top 10 pitchers of all time that glorified baseball and set a new standard in the game.
Pitching is the heart of baseball. The game starts with pitching, and the beginning indeed shapes the in-field environment for every individual team.
The delightful combination of accuracy, concentration, strong arms, velocity, mental toughness, and movement makes a good pitcher.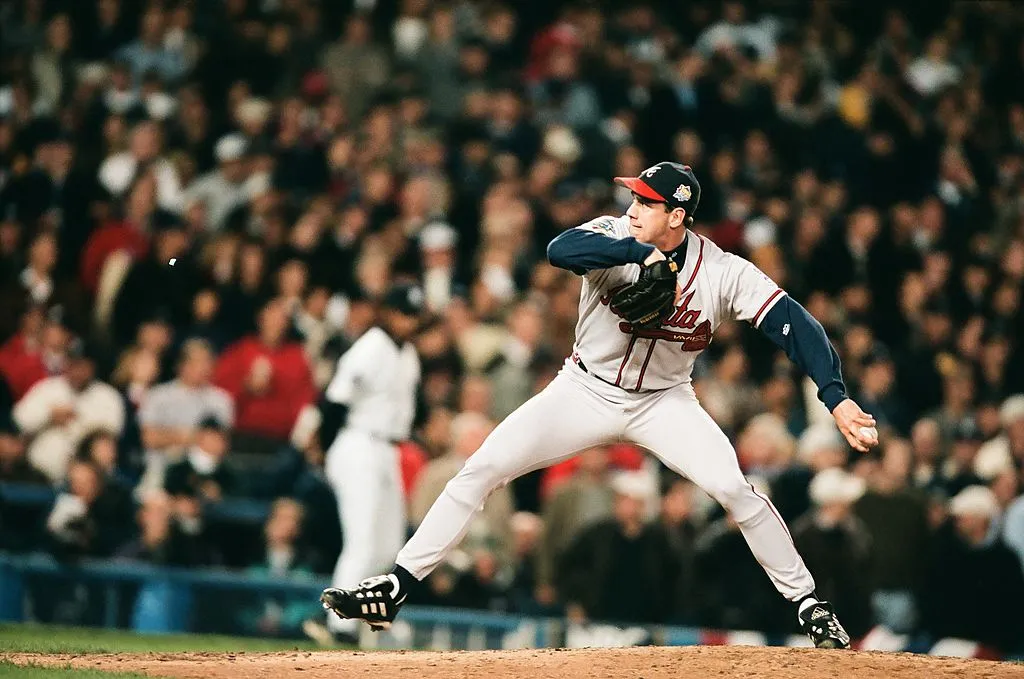 Major League Baseball (MLB) has witnessed many excellent pitchers. It wasn't easy to reduce all of the outstanding pitchers from numerous generations to ten.
To do so, we had to analyze a massive amount of data while keeping the differences across eras in mind. Bleacher Report and ESPN have inspired this list.
Here in this list, we are naming the ten best pitchers of all time. Let's get started!
10 Best Pitchers of All Time
10. Bob Gibson
Pack Robert Gibson, popularly known as Bob Gibson, was a professional baseball pitcher. He was born on November 9, 1935, and he lost his life on October 2, 2020, at the age of 84. He succumbed to pancreatic cancer.
Likewise, Gibby played for St. Louis Cardinals for 17 long seasons from 1959 to 1975. After that, he did not play for any other team in MLB.
He recorded 251 victories, 3,117 strikeouts, and a 2.91 ERA.
He has several highs in his career, but he witnessed the pinnacle in 1968, posting a 1.12 ERA and recording 17 strikeouts in Game 1 of the World Series.
When Bob retired in 1975, he was ranked second in career strikeouts after Walter Johnson. His post-retirement life also pretty much revolved around baseball, coaching, and instructing the Cardinals' players.
Gibson became All-star nine times and World Series champion twice. He won CY Young awards twice and the National League (NL) Most Valuable Player (MVP) award in 1968. The baseball player was inducted into the Baseball Hall of Fame in 1981.
Likewise, his contribution to baseball was more than pitching. He fought against segregation in MLB with a civil rights movement to give every player access to the same clubhouse and hotel rooms.
His efforts gave St. Louis the honor of becoming the first sports team to end segregation.
9. Greg Maddux
Gregory Alan Maddox is a former American baseball pitcher. He is currently a college baseball coach. The pitching coach mentors players at the University of Nevada, Las Vegas.
In his baseball journey as a professional player that started in 1986 and ended in 2008, Maddux played for teams like Chicago Cubs, Atlanta Braves, Los Angeles Dodgers, and San Diego Padres.
The Chicago Cubs drafted Maddux in the second round of the 1984 MLB draft. He played in American Legion baseball before MLB.
Maddux has a win-loss record of 355-227. He recorded a 171 batting average, including four seasons batting 200 or even better.
Likewise, he hit five home runs, with 84 RBIs on average. His contemporaries and experts have always praised his superior pitching mechanism.
He got victorious in 20 games twice in 1992 and 1993, 19 games five times, 18 games twice, and 16 games once in the 1994 season.
Moreover, he won four ERA titles. Maddux also holds the MLB record for finishing in the top 10 in the league in most seasons, with 18 victories.
Similarly, he owns 15 Golden Gloves, creating the record for having the most gloves.
He won more games than any of his contemporary pitchers in the 1990s, becoming one of the ten pitchers to achieve 300 wins and 3,000 strikeouts.
Furthermore, he is the only pitcher to have recorded more than 300 victories, more than 3,000 strikeouts, and lesser than 1,000 walks at once.
Maddux got inducted into the Baseball Hall of Fame on January 8, 2014. He now serves as a special assistant for the general manager of the Texas Rangers and Chicago Cubs.
5 Best Radar Guns For Baseball>>
8. Roger Clemens
William Roger Clemens is a former baseball pitcher. He started his professional baseball career in 1984 after the Boston Red Sox drafted him in the first round of the 1983 MLB draft.
Before that, he played for the University of Texas at Austin and made 25–7 in two All-American seasons.
His career ended in 2007 after playing for teams like Toronto Blue Rays, New York Yankees, Houston Astros, and Boston Red Sox.
Clemens is regarded as one of the most dominant pitchers ever in MLB history. He has a record of 354 victories, a 3.12ERA, and 4,672 strikeouts which is the all-time third highest.
Top 28 Quotes by Roger Clemens
He is the first pitcher in MLB history to have started a season with a win-loss record of 20–1. Likewise, he reached his 300th victory and 4,000th strikeout in the same game in 2003.
Moreover, Clemens is the only pitcher in MLB history to have recorded over 350 victories and stricken out over 4,500 batters. He has also recorded a few 20-strikeout performances.
Similarly, he receives several prestigious awards like the American League Cy Young Award, All-Star Game MVP Award, and the American League MVP Award.
Also, Clemens was inducted into the Boston Red Sox Hall of Fame in 2014 and the Pawtucket Red Sox Hall of Fame in 2019.
However, he is yet to get inducted into the National Baseball Hall of Fame. Nonetheless, he is one of the best pitchers of all time.
7. Clayton Kershaw
Clayton Edward Kershaw is an American baseball pitcher who currently plays for the Los Angeles Dodgers of MLB. The Los Angeles Dodgers selected him in the 2006 MLB draft, seventh overall.
The No.22 for Dodgers is a left-handed starting pitcher. When Clayton debuted in 2008, he was the youngest player in MLB and held that title for a year.
He ended his rookie season with a 4.26 ERA in 22 games, 21 of which he started. The left-handed strikeout has been compared to Hall of Fame pitcher Sandy Koufax on multiple occasions.
Kershaw led MLB in ERA five times, becoming the first major league pitcher to have done so in four consecutive years from 2011 to 2014. He is also a three-time National League wins leader and three-time National League strikeouts, leader.
He has received several honorable mentions, including All-Star eight times from 2011 to 2019, excluding 2018, World Series Champion in 2020, National League MVP in 2014, National League Cy Young Award thrice, and many more.
Kershaw has been referred to as a 'perfectionist' by his teammates for his magic on the field.
Moreover, he is not just an ordinary baseball pitcher. He is a humanitarian who has been actively participating in volunteer work for years now.
Kershaw also received the Roberto Clemente Award and the Branch Rickey Award for his excellent work off the field.
He launched "Kershaw's Challenge" along with his wife and wrote a book to raise money to build an orphanage in Zambia.
6. Sandy Koufax
Sanford Koufax is a former baseball pitcher who played for Brooklyn / Los Angeles Dodgers from 1955 to 1966.
The Brooklyn Dodgers signed him for a heavy amount back then, which he decided to use as University tuition fees if his baseball career did not work.
Koufax held a 165–87 record with a 2.76 ERA, 2,396 strikeouts, 137 complete games, and 40 shutouts in his 12-season long career.
He became the first pitcher to have averaged lesser than seven (6.79) hits allowed per nine innings pitched (6.79) and to have stricken out more than nine (9.28) batters per nine innings.
Likewise, Koufax was the second pitcher in baseball history to have recorded two games with 18 or more strikeouts. Moreover, he was the first to have eight games with 15 or more strikeouts.
His post-season record turned out equally good, with a won-loss record of 4–3 along with a 0.95 ERA in four World Series.
He won several awards in his career. He became the first pitcher to have won multiple Cy Young Awards and the first pitcher to have won a Cy Young Award by a unanimous vote.
Koufax was also an All-star for six seasons and the National League MVP in 1963.
Likewise, he became the youngest player to get elected to the Baseball Hall of Fame at 36 in 1972.
5. Pedro Martinez
The Dominican-American former baseball pitcher Pedro Jaime Martinez played in MLB from 1992 to 2005. He played for Los Angeles Dodgers, Montreal Expos, Boston Red Sox, New York Mets, and Philadelphia Phillies.
The Dodgers signed Martinez in 1968 as an amateur free agent. Pedro was at the peak of his career from 1997 to 2003 and succeeded in establishing himself as one of the best pitchers in baseball history.
Retired, he held 219 victories and 100 losses, becoming the player with the fourth-highest winning percentage in MLB history.
He finished his career with a 2.93 ERA and 3000 strikeouts. He is the only pitcher to have compiled over 3,000 career strikeouts with lesser than 3,000 innings pitched.
He is an eight-time All-star, a receiver of three Cy Young Awards, and the runner-up for American League MVP.
Martinez also holds the record for the lowest single-season WHIP in MLB history, i.e., 0.737, in 2000.
Similarly, he holds the record for the lowest single-season FIP in the live-ball ERA, recording 1.39 in 1999.
He led the Boston Red Sox in their first victory at the World Series title in 86 years. The baseball player was elected to the Baseball Hall of Fame in 2015, his first year of eligibility.
Martnez was named to the 2018 Canadian Baseball Hall of Fame induction class on February 1, 2018.
[You might like to read his quotes as well. Click the link below]
4. Cy Young
The famous Cy Young Award that almost every pitcher on this list has received is named after American professional baseball player Denton True "Cy" Young.
Cy Young left a legacy that can never be replicated in the baseball pitching universe. Therefore, the Cy Young Award is given to the most excellent pitchers in every league of the MLB.
Young's professional baseball career started with Tri-State League, then moved to National League. He signed with Cleveland Spiders (Cleveland Indians – Major League successors of Spiders) in 1890.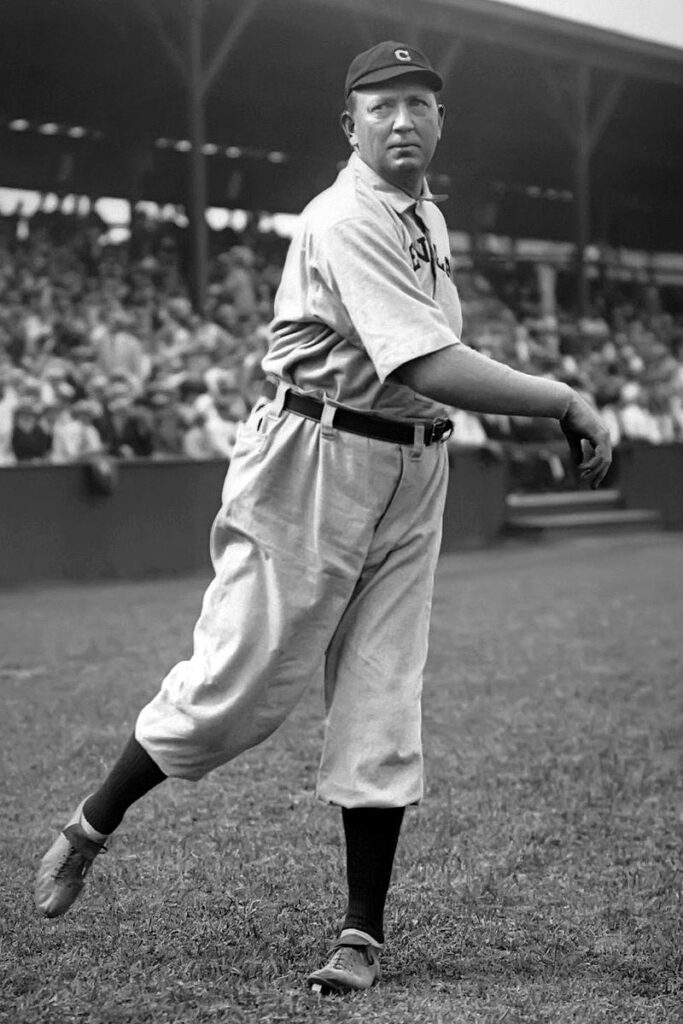 He pitched a three-hit 8-1 victory against the Chicago Colts in his debut. He also played for teams like St. Louis Perfectos / Cardinals, Boston Americans / Red Sox, Cleveland Naps, and Boston Rustlers.
Similarly, he worked as a manager of Boston Americans. Young is remembered with so much respect even after almost 70 years of his death. He is indeed a baseball legend.
He recorded career victories, with 511 in MLB. Moreover, he led his league to several victories and pitched three no-hitters, recording the 1904 perfect game.
"Some may have thought it was essential to know how to curve a ball before anything else. Experience, to my mind, teaches to the contrary."
Then Young added,
"Any young player who has good control will become a successful curve pitcher long before the pitcher who is endeavoring to master both curves and control at the same time. The curve is merely an accessory to control."
Young was elected into the National Baseball Hall of Fame in 1937.
3. Randy Johnson
The former American baseball pitcher Randall David Johnson played for teams like Montreal Expos, Seattle Mariners, Houston Astros, Arizona Diamondbacks, New York Yankees, and St. Francisco Giants.
The Montreal Expos drafted Randy in the second round of the 1985 MLB draft. He played his debut game in 1988, and the journey ended in 2009.
He recorded 303 career victories, the fifth-highest number for a left-hander in MLB history. Likewise, he recorded 4,875 strikeouts, becoming the second all-time in the left-hander squad.
Johnson also recorded five among the seven highest single-season strikeout totals made by a left-handed pitcher in modern baseball history.
He is a ten-time All-star and also the receiver of 5 Cy Young Awards. Similarly, he comes in the list of top 5 pitchers to have pitched no-hitters in both American League and National League.
Johnson also made a record, becoming the oldest pitcher aged 40 to have thrown a perfect game. In addition, his .646 career winning percentage is the sixth-highest among left-handers holding at least 200 decisions.
His career top rankings include 1st in strikeouts per nine innings pitched, 3rd in hit batters, and 10th in lowest hits allowed per nine innings pitched.
Likewise, Johnson was inducted into the Baseball Hall of Fame in 2015, his very first year of eligibility.
Moreover, he happens to be the first member of the Hall to have been depicted in an Arizona Diamondbacks uniform on his plaque.
2. Walter Johnson
Walter Perry Johnson was a professional baseball pitcher. He played for Washington Senators from 1907 to 1927. He later served as a manager for Washington Senators and Cleveland Indians.
The Washington Senators signed him in 1907 when he was just 19. He, to date, is recognized as one of the best and most dominant power pitchers in MLB history.
He made many baseball records for the time, some of which are still untouched. Johnson's retirement will touch a century in the next few years, but he is still the all-time highest in career shutouts with 110.
Similarly, his 417 wins are second to date, and his 531 complete games come forth.
He held a career record gaining 3,508 strikeouts, which was unbroken for almost 56 years. He was initially the only player to have made it to the 3000 strikeout club in his time.
Johnson also holds the record for having the most innings pitched among 18 players enlisted in the 3,000 strikeout club. He also has the lowest strikeouts per nine innings pitched, at 5.34 K/9.
He was elected into the Baseball Hall of Fame in 1936. He was among the first five inaugural members to receive the honor.
Walter Johnson is remembered to the date for his legendary gentle nature and superior sportsmanship. A legend for a reason indeed!
[You might be interested in watching basketball movies as well. Below is the best list]
Top 10 Best Baseball Movies of All Time >>
1. Christy Mathewson
Christopher Mathewson, known popularly as Christy Mathewson, was one of his most dominant baseball players and is still regarded as the best.
The American right-handed pitcher started his major league journey in 1900, which went for 16 long years till 1916.
After that, he played for New York Giants and Cincinnati Reds. He later served as a manager for the Reds as well.
Mathewson was ranked in the all-time top 10 in many key pitching categories, including wins, ERA, and shutouts.
Similarly, he had 373 wins, a 2.13 ERA, 2,502 strikeouts, and a winning percentage of .665.
He began his semi-professional baseball career when he was just 14. He also spent a brief time playing football for the Pittsburgh Stars of the first NFL.
Imagine an athlete so good that he could pursue both football and baseball professionally. That's Christy Mathewson for you!
Christy contributed to leading the Giants to victory in the 1905 World Series as he pitched three shutouts.
A faithful Christian, Mathewson did not pitch on Sundays because of his Christian beliefs and promise to his mother.
He was an athlete and an army who served in the United States Army's Chemical Warfare Service during the First World War. He also pursued a literary career.
Mathewson was elected to the Baseball Hall of Fame in 1936 as one of the first five inaugural baseball players.
More than a century of his retirement has already passed, and his death will touch a century in the next few years, but Christy Mathewson still lives in the heart of baseball fans. He is and will always be a baseball legend.
Here we end the list of the best pitchers of all time. You might also be curious about: Top 10 Best Baseball Players of All Time >>
Summary
We have listed the best pitchers of all time below:
Christy Mathewson
Walter Johnson
Randy Johnson
Cy Young
Pedro Martinez
Sandy Koufax
Clayton Kershaw
Roger Clemens
Greg Maddux
Bob Gibson
Who is your favorite baseball player? Did we mention the name of your favorite baseball player? What do you think of the list? Make sure to comment!