Alex Greenwood is a professional footballer who plays for the Football Association Women's Super League team Manchester City. Furthermore, she is also a part of England's National team.
The jersey number 27 serves as a left-back, also known as a defender. Besides that, she was a member of other English clubs like Manchester United, Liverpool, and Notts County.
Moreover, she kick-started her career with Everton, situated in Liverpool, England. Also, she played in a French women's football club named Olympique Lyonnais.
The English left-back received quite the backlash when she signed a contract with Manchester City instead of joining Manchester United.
Many fans took to their and her social media to call her a traitor and a snake. However, she did not take it seriously.
Furthermore, she is also known for being the long-time girlfriend of the English football center-back Jack O'Connell of Premier League's Sheffield United.
The footballer is from Liverpool and, like his girlfriend, has served on the England National team. However, before diving into details about the athlete's life, here are some quick facts about her.
Quick Facts about Alex Greenwood
Full Name
Alex Greenwood
Birth Date
September 7, 1993
Birth Place
Liverpool, England
Nick Name
Alex
Religion
Christian
Nationality
English
Ethnicity
White
Education
Savio Salesian College
Horoscope
Virgo
Father's Name
Not Available
Mother's Name
Not Available
Siblings
Two sisters
Age
29 Years Old
Height
5 feet 6 inches (1.7m)
Weight
62 kg (137lbs)
Hair Color
Blonde
Eye Color
Blue
Build
Athletic
Profession
Professional Football Player
Team
Everton
Notts County
Liverpool
Manchester United
Olympique Lyonnais
Current Team
Manchester City, England women's national football team
Jersey Number
#27
Position
Left-back, Centre-back, Defender
Active Years
2008-present
Marital Status
Unmarried
Boyfriend
Jack O'Connell
Kids
None
Net Worth
$1 million
Social Media
Instagram, Twitter
Merch of Manchester City
Jersey, Soccer card, Gears
Last Update
December, 2022
Alex Greenwood | Early Life, Family, And Education
Greenwood was born in Liverpool, England. As a little girl, she used to watch football games with her father. Since football is a very celebrated sport in England, it drew her towards it.
Alex was always enthusiastic about the sport, and as she grew, her love for football grew correspondingly. Despite unequal pay and discrimination, her parents were very supportive of her career choice.
When she was young, she often went out to play football with the neighboring boys. She stated that, unlike many girls, she didn't face discrimination for being a female footballer.
From there, she started getting good at it and loving the sport even more. The athlete studied at a local school in her town.
So at the early age of eight, her parents admitted her into the Everton Football Academy.
The athlete studied at a local school in her town. She was exceptional when it came to sports and played in football tournaments. After graduation, she went on to attend Savio Salesian College to earn her degree.
How old is Alex Greenwood? Age, Height, And Weight
Having born in the year, 1993 makes Alex's age 29 years old as of 2022.
Likewise, Greenwood shares her birthday on September 7, making her birth sign Virgo.
And from what we know, they are known for being passionate, enthusiastic, determined, and creative. Likewise, she stands 5 feet 6 inches (1.7 m), tall, and weighs 62 kg (137 lbs).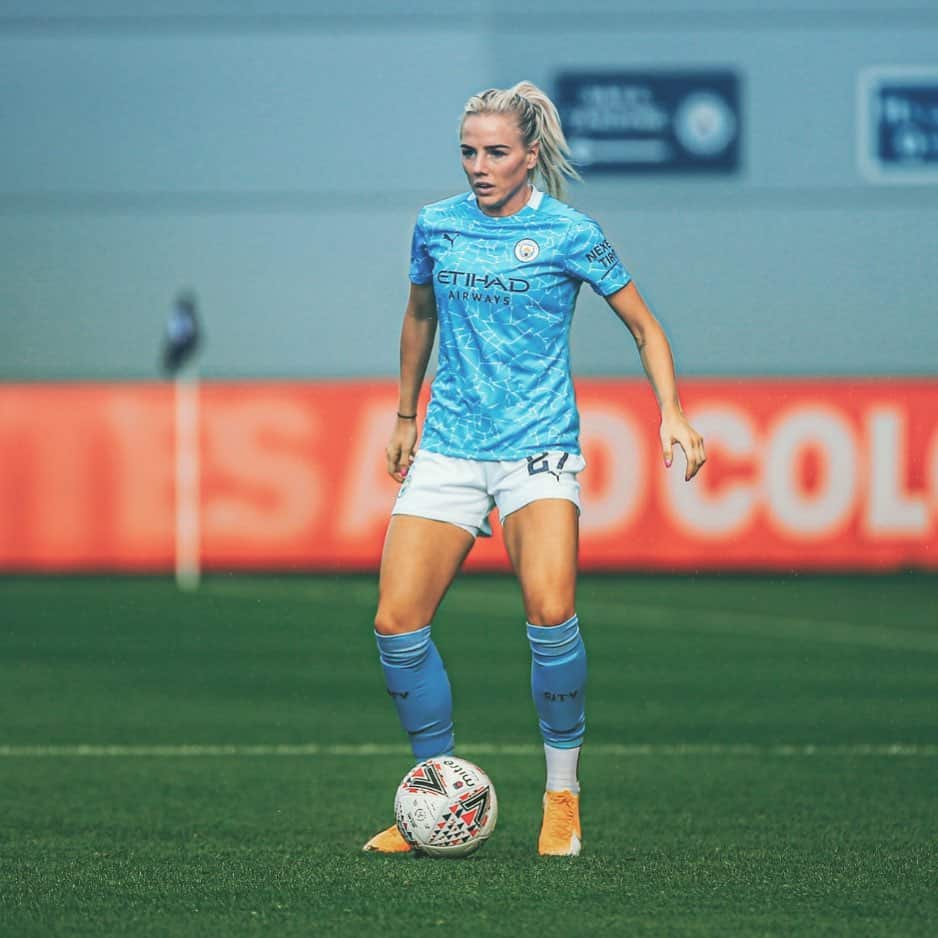 Besides this, Alex's other notable facts include her long blonde hair and shining blue eyes. Not to mention, Greenwood holds British nationality and belongs to the white ethnicity.
Alex Greenwood | Football Career
Initial Career With Everton
Alex's love for the game led her to join Everton Football Club when she was just eight years old. Greenwood trained very hard and gave her everything to the game.
Eventually, she started getting better at it. So at the age of 17, on August 5, she made her professional football debut.
In the 2010 game, she played against a Faroese football club based in Klaksvík named KÍ Klaksvík Kvinnur. Her team won the qualification match with a 6-0 score in UEFA Women's Champions League.
Not to mention, just two days after the game, she scored a penalty kick in a win against FK Borec. When the club's previous defender left, Greenwood took her place and showed the club her worth.
The athlete gave an exceptional performance in the next season and went on to be the Young Player of the Year at the FA Women's Football Awards.
Furthermore, she also played in FA Women's Cup's finale, where Arsenal poorly defeated them.
Playing Career With Notts County
In 2014, the former United player left her first club to serve her National Team. She was a member of the 2015 England team to play in the FIFA Women's World Cup.
Following that, she signed a two-year deal with Notts County. Sadly, her transfer price and salaries remained undisclosed. Everton was deeply hurt and saddened by her move to the Nottingham-based football club.
They didn't want the football player to move but instead leave on loan and return to the club. After her contract was up, she joined Liverpool.
You Might Also Like Megan Rapinoe Bio: Career, World Cup, Girlfriend, Net Worth.
Playing Career With Liverpool
At the beginning of 2016, Liverpool signed the left-back player. She played for three seasons for the club and was with them for two years.
One of her highlights while in the team was her penalty shot against FA Women's National League North's Sunderland.
In Liverpool, she played in 44 games and scored six goals. After appearing in the 2017-2018 season, the club let her go. Then, the player headed to the United club.
Playing Career With Manchester United
Following the end of her career with Liverpool, she joined forces with the English club Manchester United. The team announced her as the captain for their inaugural season on July 13, 2018.
Alex led her team to their Championship in their first-ever season.
In the newly formed team, the left-back thrived as a captain. Furthermore, in the League Cup, she defeated her former club Liverpool in a 1-0 win.
Also, the defender assisted her team in a victory against Sheffield United in the Championship game.
Not to mention, the former Everton made her first goal as a United player in a penalty shot against Crystal Palace.
Likewise, her team won the match with a 5-0 record. Finally, she led Manchester United to a Championship title in the 2018-2019 season, providing them a promotion in their first season.
Playing Career With Olympique Lyonnais
After a successful season, United confirmed a deal with a French club named Olympique Lyonnais for Alex's transfer. Lyonnais is the highest division of women's football in France.
With a fee of €40,000, plus €20,000 in potential add-ons, the Liverpool-born played from 2019 to 2020.
Hence, in August 2019, she assisted the club in a win against Olympique Marseille. The game was also her league debut, with a winning record of 6-0.
Furthermore, the footballer made a Championship League appearance where she helped beat Wolfsburg to claim the UEFA Women's Champions League title.
Following the expiry of Greenwood's contract with the French club, she headed back to England.
Playing Career With Manchester City And Backlash
Upon her arrival in England, she signed a contract with Manchester City for three years. The defender recently made her debut with the team.
Greenwood upset a lot of fans with her agreement with the City and received several hate messages.
Fans called the athlete a traitor, liar, and snake for not rejoining former club Manchester United. Nevertheless, she does not let the hate and negativity get to her.
Despite such hate from the fans, the former United defender stated that she understood the frustration nevertheless has to choose what's best for her as a player.
Moreover, Alex decides to see this situation as a challenge and inspiration to do better.
Don't Forget To Check Out Another Machester City Player: <<Leroy Sane Age, Position, Stats, Transfer Fee, Bayern Munich, Girlfriend, Net Worth, IG>>
England National Team
In 2012, she was part of England's Under-19 team to compete in the UEFA Women's Championship. As a youth, Alex was the captain of the group.
Moreover, in 2014, she was chosen by Coach Sampson of the senior national team to play in the Cyprus Cup.
Furthermore, she made her first net for England 10–0 win against Montenegro Women's National Football team.
The English player was also a member of the 2015 national team to play in the FIFA Women's World Cup.
Greenwood was the youngest member of the group. She ended up winning a bronze medal in a third play-off victory against Germany.
Is Alex Greenwood married? Relationship And Kids
Alex is in a long-time relationship with an English football player named Jack O'Connell. He plays in the Premier League for Sheffield United.
Moreover, he is Liverpool-born and has played for several famous clubs. Also, Greenwood is older than her boyfriend. The duo first met in college and hence are college sweethearts.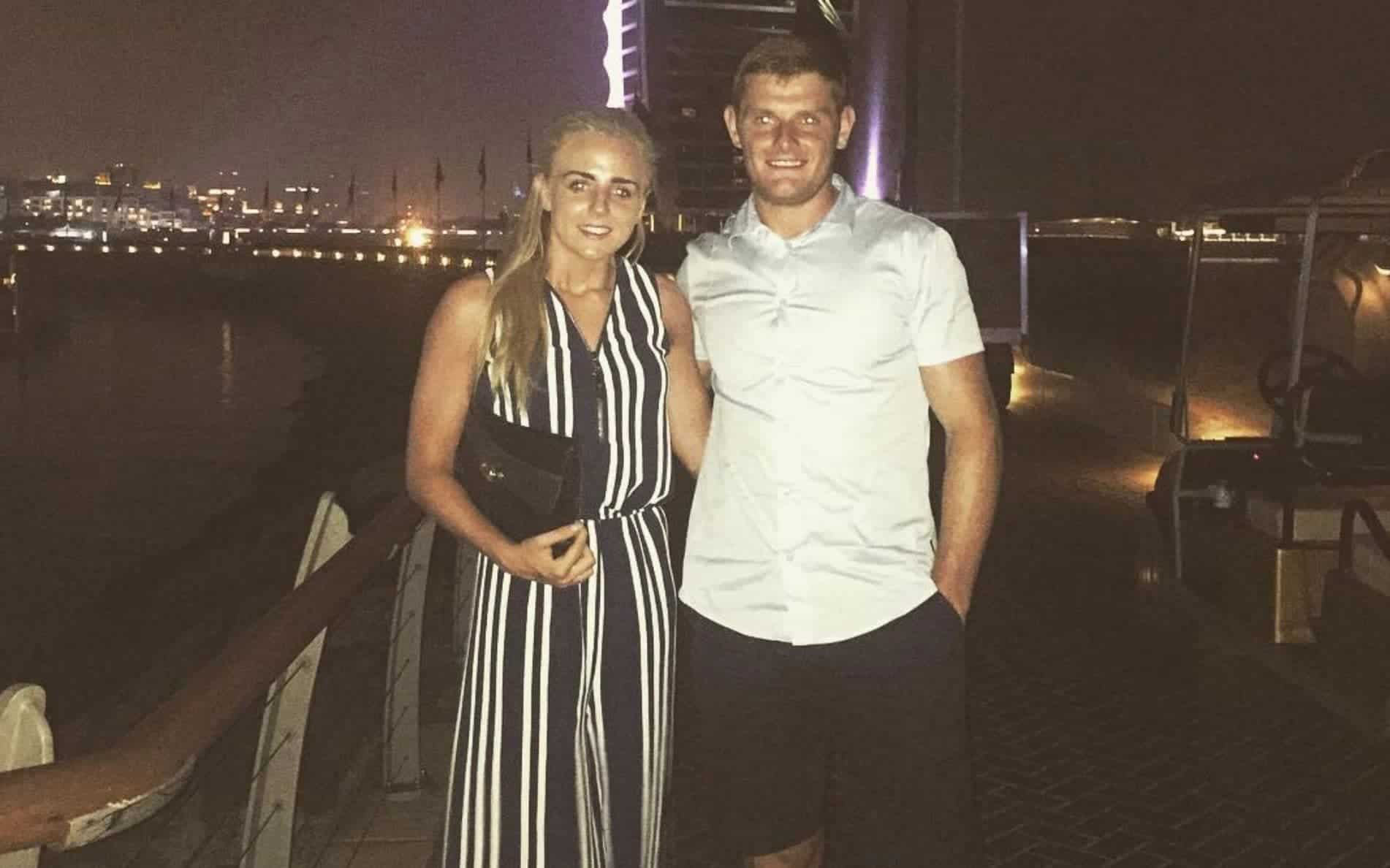 The lovebirds have been together for almost five years now. Nonetheless, there is no news regarding wedding bells or pregnancies. Both footballers are focusing on their careers as of now.
Greenwood recently signed a three-year deal with Machester City, so wedding news and children are not in the picture yet.
Alex Greenwood | Net Worth And Salary
The former Notts defender's specific net worth is not available yet. However, through different resources, her net worth might be over $1 million.
Previously, Alex earned something like £100k annually, including a £25k retainer from the England squad, her Lyon salary, and sponsorships.
However, being a skilled player, her salary may exceed $50,000. On top of that, she is a Nike athlete.
Despite unequal pay in men's and women's football leagues, she still loves the game and plays with all her heart.
Not to mention, her boyfriend's net worth is almost $4 million as of 2022. Moreover, he earns a salary of $67,000 per season with Sheffield United.
Besides that, he owns a house and possesses a few expensive cars.
You Might Be Interested In 81 Broad and Famous Megan Rapinoe Quotes.
Social Media Presence:
Greenwood is on Instagram with 282 K followers. She is moderately active on her account and has less than 131 posts.
However, she usually shares about her football life, teammates, and highlights in the game. Besides that, the athlete also shares snippets of training and workouts.
The football player is also on Twitter, with over 81 K followers. Furthermore, she joined in August of 2009 and has over 2,589 tweets.
The former United player is quite popular among young female athletes. Like her Instagram account, she tweets and retweets mostly about football and her team milestones.
Common Queries about Alex Greenwood
Who is Alex Greenwood's husband?
Alex is reportedly not married. But she is in a romantic relationship with her boyfriend, Jack O'Connell.
Jack is a Premier League football player and plays as a center-back for Sheffield United. They two are college sweethearts.
Is Mason Greenwood the brother of Alex Greenwood?
No, Mason Greenwood is not the brother of Alex Greenwood. Though both have the same surname in common, they are not related.
What position does Alex Greenwood play?
Alex Greenwood mainly plays in left-wing and defender positions. However, she can also play as a center-back.
Why was Alex Greenwood criticized for putting on makeup?
In 2019 Alex Greenwood sported fake eyelashes and heavy mascara on her face during the game against England Vs. Scotland.
Many people criticized the young talent's appearance saying she should spend less time on her fake lashes and focus more on how to track her man and defend.
Why did Alex Greenwood withdraw from England Squad in 2019?
Alex Greenwood withdrew from the England squad in 2019 due to an injury.
What is Alex Greenwood's rating in FIFA 19, 20, and 21?
Alex Greenwood's overall rating in FIFA 19 was 66, with a potential of 86. Her overall rating in FIFA 20 was 78, with a potential of 81. Likewise, her overall rating in FIFA 21 is 79, with a potential of 80.
How many goals has Alex Greenwood scored for the England football team?
Alex Greenwood has scored 5 goals for the England women's national football team to date.
Where is Alex Greenwood from?
The athlete is from Liverpool, England. She was born and raised there.
Did Alex Greenwood participate in the Tokyo 2021?
Alex Greenwood was not selected for Tokyo 2021.
🇬🇧💙 pic.twitter.com/v7VFWNcolw

— Alex Greenwood (@AlexGreenwood) May 27, 2021