Having started playing professional ice hockey at the age of 16, Andre Burakovsky has risen through the ranks and become one of the outstanding prospects in the current crop of young NHL players. Moreover, Andre is having the best season of his career this year with the Colorado Avalanche.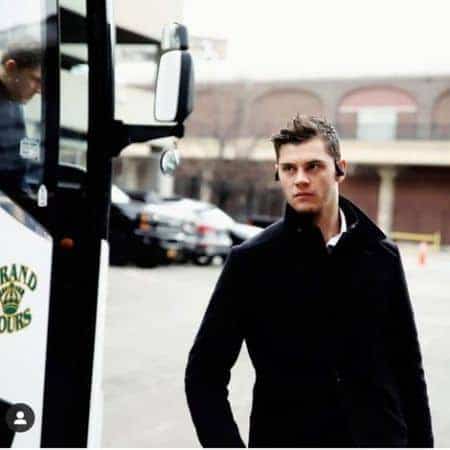 The 25-year-old has already won a Stanley Cup in his young career, which is by no means an easy feat. In fact, storied Hall of Famers has not been able to win NHL's top prize throughout their careers.
Thus, to enlighten our dear viewers on Burakovsky, we here at Playersbio have written this article where you will find details on his early life, career, age, height, net worth, salary, family, and social media.
Quick Facts
| | |
| --- | --- |
| Full Name | Andre Burakovsky |
| Birth Date | February 9, 1995 |
| Birth Place | Klagenfurt, Austria |
| Nick Name | Not available |
| Religion | Not Available |
| Nationality | Swedish |
| Ethnicity | White |
| Education |  Not available |
| Horoscope | Aquarius |
| Father's Name | Robert Burakovsky |
| Mother's Name | Pernilla Burakovsky |
| Siblings | Alexandra Buraovsky, Anna Burakovsky |
| Age | 25 years old |
| Height | 6'3″ (1.91 m) |
| Weight | 201 lbs (91 kg) |
| Shoe Size | Not available |
| Hair Color | Black |
| Eye Color | Black |
| Body Measurement | Not available |
| Build | Muscular |
| Married | No |
| Fiancee | No |
| Spouse | No |
| Position | Left-Wing |
| Profession | Ice Hockey Player |
| Net Worth | $5 million |
| Clubs  |  Colorado Avalanche (Current), Washington Capitals, Erie Otters, Malmo Redhawks (Former) |
| Jersey Number | 95 (Colorado Avalanche), 65 (Washington Capitals) |
| Social Media | Twitter, Instagram |
| Merch | Posters, Ice Hockey Gears |
Andre Burakovsky: Early Life
Andre Burakovsky was born on February 9, 1995, in Klagenfurt, Austria. Ever since Burankovsky was a small child, all he ever dreamed of was becoming an NHL player just like his old man.
Added to that, Andre was born during the time his father was on professional duty playing in Austria. So, maybe little Andre was meant to be a hockey player from birth. Unfortunately, despite scouring the whole internet, we could not find further details regarding his childhood.
Andre Burakovsky: Career & Trade
Everybody knows that Andre is an NHL player now, but very few know that the 25-year-old started his professional career in the HockeyAllsvenskan with the Malmo Redhawks. Moreover, he made his debut for the franchise at the tender age of 16.
After that, the Klagenfurt native played in the famed Kontinental Hockey League (KHL). To illustrate, Burakovsky was selected as the 102nd overall pick by the SKA Saint Petersburg in the 2012 KHL Junior Draft.
However, a year of impressive performances with the Russian club led to his inclusion in the 2013 NHL Entry Draft. Subsequently, Andre was selected as the 23rd overall pick by Washington Capitals.
As a result, Burakovsky signed an entry-level three-year deal with the Capitals. But, the Swedish national was not quite ready to play in the NHL. Thus, Washington Capitals loaned their prospect to the Erie Otters in the Ontario Hockey League for the 2013-14 season.
Andre's time with the Otters was simply outstanding as the young left-winger managed to score 41 goals and 81 points along with 46 assists in 57 appearances in the regular season.
Added to that, the Klagenfurt native was one of the star performers in their playoff run, which saw him score 10 goals, 13 points, and three assists in 10 appearances. Consequently, Capitals decided to call back their young star in the hopes of reaping the rewards of his talents.
After that, Andre made his NFL debut against the Montreal Canadiens. Furthermore, the 25-year-old made his debut, but he also capped off the special night by scoring his first goal.
Subsequently, Burakovsky finished his first season in the NHL with nine goals, 22 points, and 13 assists in 53 appearances. Additionally, he appeared a further 11 times in the playoffs scoring two goals and three points along with one assist.
Although his first season was good, it was not impressive enough to turn heads around. However, Andre achieved that in his second season with the Capitals as he appeared in 91 games scoring 18 goals, 39 points, and 21 assists.
Thereafter, the Swedish international's third season with the franchise turned out to be somewhat disappointing. But, Burakovsky's fourth season turned out to be the best of his young career to date.
To illustrate, Washington Capitals went to the final of the 2018 Stanley Cup and won. Even though Burakovksy was injured during the first half of the playoff season, he returned towards the latter end and helped the team win the cup.
However, during his timeout from injury, Andre seemed to have some mental issues as he hired a sports psychologist. When asked about why he needed such medical attention, the 25-year-old replied,
"I think when I'm doing something bad, I'm thinking about it for a long time, and it just sits in my head. That's something I have to work on in the summer."
After that, Burakovsky stayed with the franchise for another year before getting traded to the Colorado Avalanche in 2019. Furthermore, this is his first year with the franchise after getting traded.
The 6 feet 3 left-wingers have played in 58 matches for the new franchise scoring 20 goals and 45 points along with 25 assists. Thus, to say the least, Andre is having one hell of a resurgence with his new team after some lackluster individual years with the Capitals.
However, the world pandemic of Corona Virus (COVID-19) has impacted the NHL as well. Consequently, the whole league has been postponed until further notice.
Nonetheless, with the Avalanche flying high as the no.2 seed in the Western Conference, you can bet your house that the Colorado-based franchise will be playing in the postseason whenever it resumes.
Andre Burakovsky: Age, Height & Body Measurements
Andre was born in the year 1995, which makes him 25 years old currently. Likewise, the 25-year-old has been playing competitively since 2011, which makes him highly experienced compared to his peers.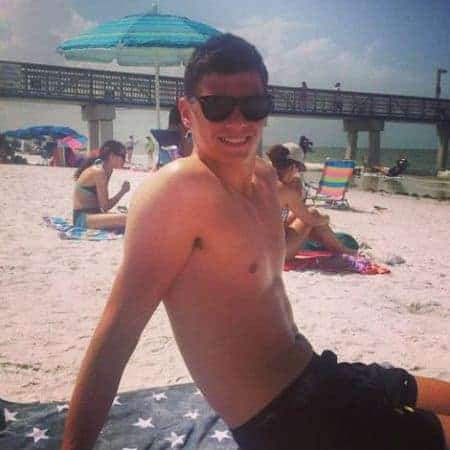 Moving on, Burakovsky stands at 6 feet 3 inches (1.91 meters) and weighs 210 lb (91 kg), which is the ideal body measurements for a left-winger. Consequently, it helps him make runs up and down the flanks to assist his teammates and score for themselves.
Andre Burakovsky: Jersey
At the time of writing, Andre is wearing jersey number 95 for the Colorado Avalance. However, before his trade to Colorado, Burakovsky used to play for the Washinton Capitals with whom he won the prestigious Stanley Cup wearing 65 as his jersey number.
Andre Burakovsky: Net Worth & Salary
As of 2020, Burakovsky has a net worth of $5 million accrued mainly through his NHL playing career. Likewise, the 25-year-old has been playing professionally for almost nine years. Thus, his net worth should come as no surprise.
Furthermore, Andre recently signed a one-year contract with Colorado Avalance, which will earn $3.25 million for the 2019-20 season. As a matter of fact, the Austrian born left-wing has made more than $11 million in salaries during his time in the NHL.
In conclusion, we would like to say that Burakovsky has got a lot of time left in his career to earn more as he is only 25 years old. Furthermore, the Klagenfurt native is yet to reach his potential. So when that happens, Andre will be earning the tens of millions in yearly salary.
Andre Burakovsky: Family & Wife
Talking about his family, Burakovsky was born to his father, Robert Burakovsky, and his mother, Pernilla Burakovsky. Moreover, Andre was influenced to play hockey by his father Robert, a former NHL player himself. On the other hand, his mother was a simple housewife.
Furthermore, Andre's parents are of Russian-Jewish descent, with his father's home country being Sweden. Likewise, the 25-year-old has two sisters,  Alexandra Burakovsky and Anna Burakovsky. The trio of siblings shares a special bond, as suggested by Andre's various Instagram posts.
At the moment, the 6 feet 3 left wing is neither married nor in a relationship. However, judging by Burakovsky's fabulous physique and dashing looks along with his youth, we are pretty confident that Andre can find his love.
Social Media Presence
Instagram: 108k followers
Twitter: 40.9k followers