Andrew Luck's sisters, Mary and Emily Luck, chose a corporate career over their athletic career. Mary and Emily are both Stanford graduates.
The Luck Family was certainly lucky when it came to athletic genes. The former NFL star, Andrew Luck, and his three younger siblings continued their father's legacy, choosing various sports in their early years.
But in the end, only the oldest Luck child, Andrew Luck, played sports at a professional level. His younger sister, Mary, quit sports after college, and Emily and his younger brother, Addison, stopped after high school.
Many NFL fans want to remember Andrew Luck for his first three years in the NFL. At one point, he had become a headache for the opposition.
The four-time Pro Bowl quarterback retired in 2019 after a series of injuries, and if it weren't for those, Luck could've even won a Super Bowl title.
Recently, former Indianapolis Colts offensive coordinator Bruce Arians chose his former players over Tom Brady, Peyton Manning, and Carson Palmer.
When asked which quarterback he coached would be the best option to come from behind with two minutes left in the game, he replied, Andrew Luck.
Andrew Luck Sisters, Mary And Emily Luck
Andrew Luck's sisters, Emily and Mary Luck, are former volleyball players. Though both of them, unlike their older brother, didn't take their sporting talent to a professional level.
The oldest daughter of the Luck family, Mary Luck, was a volleyball player for Stratford High School in Houston, Texas. She was a three-year letterwinner and captained her in her senior year.
Before joining Stanford University, Mary helped her side to the District Championship twice in a row in 2008 and 2009. In her four years at Stanford University, Mary appeared in 296 sets and was the defensive specialist.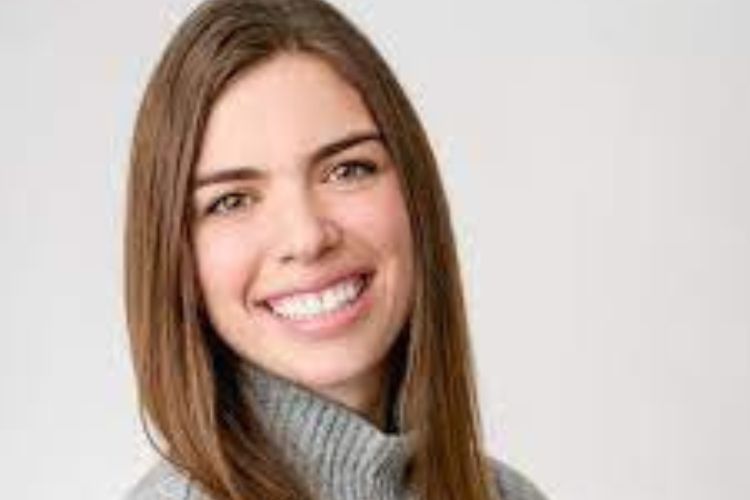 She appeared in the NCAA Women's Volleyball tournament in all four seasons and was a regular in the Pac-12 All-Academic team. After graduating from Stanford in 2014 with a degree in Human Biology, Mary joined Triage Consulting Group.
She worked there for a year before joining Collective Health as an Operations Associate as she rose through the ranks, becoming Manager for Health Plan Operations in 2017.
In 2019, she quit the job and during the pandemic, joined Stanford University Graduate School of Business to earn her MBA. While pursuing her MBA, Mary interned at the Centers for Medicare & Medicaid Services.
Since last year, the former Stanford volleyball player has become part of the non-profit organization Equal Justice Initiative.
Emily Followed In Her Sisters' Footsteps
Like her older sister, Emily Luck, was also a volleyball player but quit her sporting career for more of a corporate job.
But unlike her sister, Emily didn't even play volleyball at the collegiate level. She last played volleyball for her high school team, Morgantown, whom she captained before graduating in 2012.
She joined her sister at Stanford but didn't make a single appearance for the volleyball team. Emily graduated from Stanford with an International Relations degree in 2016.
She joined the education technology startup Newsela as their content intern in 2016. Emily slowly climbed the ranks at Newsela, and by 2018, she had become their manager.
In 2020, Emily began working as the project manager for Newsela before quitting the job in December 2021. She joined a company called Studio as their project manager in 2022 and worked there for five months.
Currently, Emily works as the Production Operations Manager for the software company Imagine Learning, whom she joined earlier this year in June. Both younger sisters of Andrew Luck have kept themselves away from social media.
Andrew Luck Brother, Addison Luck
Andrew Luck's brother, Addison Luck, is the youngest sibling of the athletic family. Like his brother, Addison was a promising athlete, but like his sister, he chose a career away from being a sports personality.
Standing at 6'5, Addison was a talented soccer player for Morgantown High School, starring in the midfield role.
In high school, Addison was named Gatorade West Virginia Player of the Year twice and was named 2015 TRAC Player of the Year.
In his senior year, Addison captained the side and won the title of Most Valuable Offensive Player of the OVAC All-Star game.
Before joining Yale University, Addison led his team to a pair of State Championship. He ended his high school career with 64 goals and 48 assists. Addison joined Yale in 2016 but dropped his interest in soccer.
He graduated from Yale in 2020 with a degree in Environmental Studies. While at Yale, Addison was part of the Yale Office of Sustainability and later Earth Law Center.
He now works for Sher Edling LLP as part of their researcher and paralegal team and is settled in London. Though Addison has an Instagram handle, contrary to his siblings, he has kept the handle private.