Annika Sorenstam, the renowned professional golfer, hails from a family of athletes. Her sister, Charlotta, was also a professional golfer. In the past, both sisters owned and taught at the Annika Academy.
Annika Charlotta Sorenstam is a Swedish professional golfer. She is one of the greatest female golfers in history.
Sorenstam achieved remarkable success throughout her career, winning 90 international tournaments, including 72 official LPGA tournaments, ten majors, and 24 other international tournaments.
She completed a career grand slam in 2003 by winning four major championships. Sorenstam retired from regular tournament golf in 2008 but returned after turning 50, securing a victory in the 2021 U.S. Senior Women's Open.
Sorenstam's accomplishments extend beyond her tournament wins. She holds numerous records and accolades, including being the top earner in LPGA history, with over $22 million in earnings.
She received eight Player of the Year awards and six Vare Trophies for the lowest seasonal scoring average. Additionally, she holds the distinction of being the only female golfer to shoot a 59 in competition.
Sorenstam represented Europe in the Solheim Cup and served as captain of the 2017 European Solheim Cup team.
In 2003, she made history by becoming the first woman to compete in a PGA Tour event since 1945, when she participated in the Bank of America Colonial tournament.
Recognizing her exceptional contributions to the sport, Sorenstam was honored with President Donald Trump's Presidential Medal of Freedom on January 7, 2021.
Annika Sorenstam Sister
Annika's sister is Charlotta Petra Sorenstam. Charlotta is a retired Swedish professional golfer. She had a remarkable career in both amateur and professional golf.
Born in Sweden, she honed her skills alongside her sister Annika and succeeded as an amateur. She won the NCAA Division I Championship individual title while representing the University of Texas.
Transitioning to the professional circuit, Charlotta secured notable wins on the LPGA Tour and achieved impressive finishes in prestigious European events.
On the LPGA Tour, she won the 2000 Standard Register PING tournament and had two runner-up finishes. Alongside her sister Annika, they became the first sisters to earn over $1 million on the LPGA Tour.
Charlotta achieved impressive second-place finishes in Europe at events like the Samsung Ladies Masters and the McDonald's WPGA Championship of Europe.
She also made significant contributions off the course, saving a fellow golfer from choking during the 2003 LPGA Championship.
Beyond her playing career, she has made significant contributions as a golf instructor, working at renowned academies and sharing her expertise with aspiring golfers. Charlotta's legacy as a player and teacher has left an indelible mark on the sport.
Age Gap, Family Tree, And Sisters Bond
Annika and Charlotta Sorenstam, born to Tom and Gunilla Sorenstam, are sisters with a three-year age gap.
Annika, the elder sister, was born on October 9, 1970, while Charlotta, the younger sister, was born on April 16, 1973.
They share similar physical features, including blonde hair and blue eyes. Charlotta stands slightly taller than Annika, measuring 5'7″ in height.
While growing up in Stockholm, Sweden, both sisters pursued their college education in the United States. Annika attended the University of Arizona, while Charlotta enrolled at the University of Texas.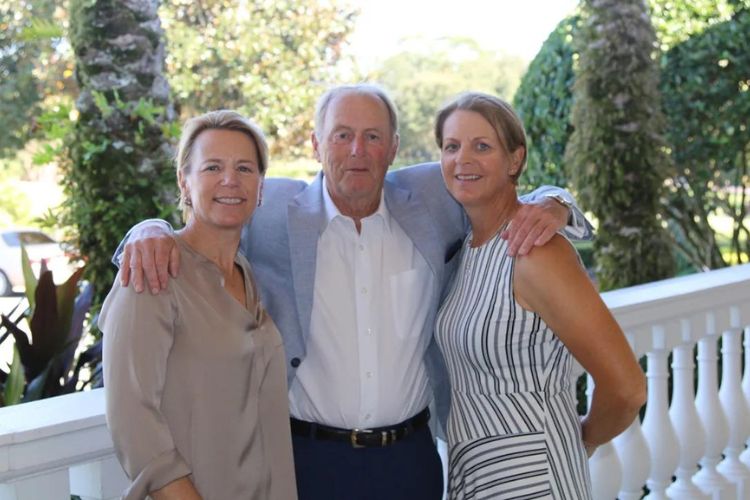 They both excelled in golf during their college years, with Annika becoming an NCAA champion in 1991 and Charlotta achieving the same feat two years later.
While it has been reported that Annika and Charlotta Sorenstam may not share the most profound bond, Charlotta had a professional working relationship with her sister.
Since 2007, she has been Director of Golf Operations and Head Teaching Professional at The Annika Academy. It was a prestigious golf school in Florida owned by Annika. Unfortunately, the Academy closed on May 31, 2016.