Many WWE fans are concerned if Maxxine Dupri has husband. The WWE star is in a relationship with footballer Anthony Luke.
Sydney Jeannine Zmrzel, famously known as Maxxine Dupri, is a professional valet in the WWE SmackDown.
She made her debut in July 2022 and came on as LA Knight's (then known as Max Dupri) sister.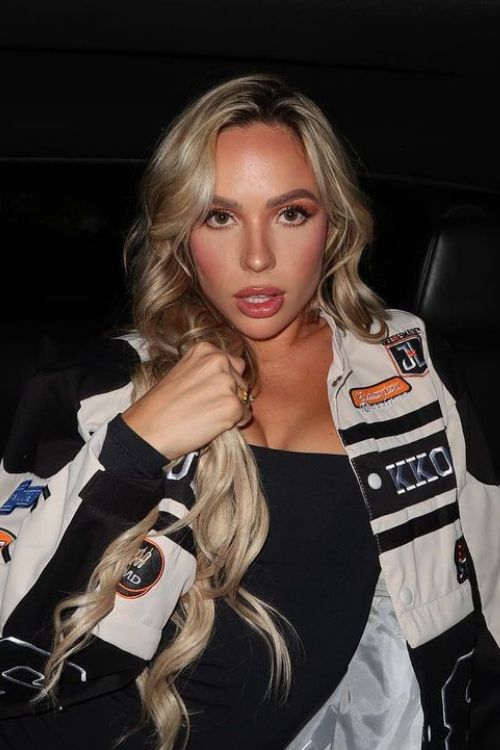 Moreover, Maxxine had overtaken her brother's role as the Director of Talent for the MMM (Maximum Male Models).
The Maximum Male Models team features Mansoor and Mace, who brought the latest fashion to World Wrestling Entertainment.
The gimmick is also inspired by her real-life interest in fashion. Maxxine also owns her own clothing line called "Jaunty," which she opened in 2019.
Although many celebrities want to keep their private life off-screen, Dupri often shares her life's snippets on social media.
Maxxine Dupri Husband
One of the hottest women in the WWE, Dupri, is in a relationship. Many fans speculate that she is married to CFL's Montreal Alouettes Anthony Luke.
However, there is no information that can show that they are married. But, it is certain that Alex and Maxxine are seeing each other.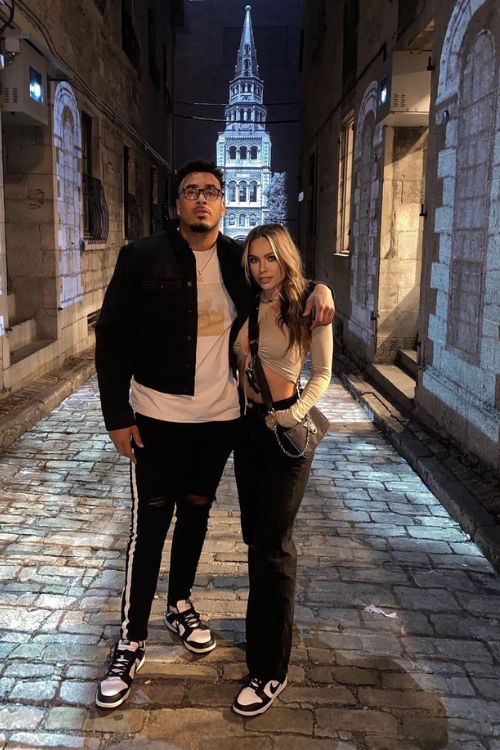 The pair are often seen together at public events and share pictures on their social media handles.
Luke and Dupri also frequently show their love and support for their partner's achievements.
Anthony was born to his parents, Tony And Renee Luke, on November 11, 1996, in Carmichael, California.
He played as a defensive line and running back at Woodcreek High School. The three-time varsity letter recipient also competed on the wrestling team.
After high school, he played for American River College and joined San Diego State University in January 2017.
Both Anthony and Maxxine are rising through their ranks in their respective career. Hopefully, their tough work schedule won't pose a problem in their relationship.
Maxxine Dupri As A Cheerleader
The SmackDown valet has the looks, charisma, and talent to make it big anywhere. She has always spoken about being muscular and athletic.
Additionally, before applying her trade in the WWE, she was working in the NFL and the NBA. Dupri was a dancer and loved dancing from a young age.
Hence, the beautiful lady turned her passion into a profession.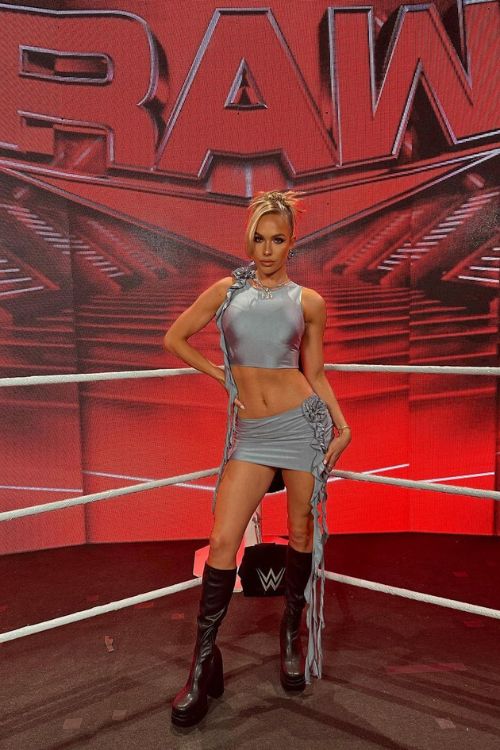 The 26-year-old was cheerleading for NBA's Pheonix Suns before moving on to the National Football League with the LA Rams.
Dupri was inspired by another WWE wrestler Carmella, who was also a cheerleader for the New England Patriots and the Lakers.
Carmella is a big name in the WWE industry and has already won the WWE SmackDown Women's Championship.
Maxxine Dupri would also want to taste similar success to that of her inspiration.