Coming as a racial minority to a new country and establishing oneself at the forefront of any field is daunting. Success doesn't come easy, and it isn't cheap. That is the reason why Antonietta Collins deserves to triumph the way she has.
The 38-year-old Mexican-American works as a news anchor for SportsCenter, a separate unit of the ESPN network.
Generally, the mentality of the public is such that sports and women do not bode well. But what if the woman has specialization in sports throughout her life?
All you need to land a job with a journalism degree. But can a degree determine everything? Adequate knowledge in employment comes when one immerses oneself in it.
Having worked for six years at ESPN, Antonietta has undoubtedly grown as a professional individual. She has also amassed a net worth of $1 million as of 2023.
Today, we are here to discuss all you need to know about the lovely Mexican, starting with her early life, career, net worth, and relationship details.
Antonietta Collins | Quick Facts
| | |
| --- | --- |
| Full Name | Antonietta Gonzalez-Collins |
| Birth Date | November 22, 1985 |
| Birth Place | Mexico City, Mexico |
| Nick Name | Toni |
| Religion | Christianity |
| Nationality | Mexican/American |
| Ethnicity | Mexican/American |
| Education | St. Brendan High School, University of Mount Union |
| Horoscope | Sagittarius |
| Father's Name | Fabio Fajardo (Step-father) |
| Mother's Name | Maria Antonietta Collins Flores |
| Siblings | None |
| Age | 38 Years Old |
| Height | 5'8"/1.76 m/176 cm |
| Weight | 54 kg/119 lb |
| Hair Color | Brown |
| Eye Color | Black |
| Figure | Slim |
| Relationship Status | Single |
| Husband | N/A |
| Profession | Television Journalist, News Anchor |
| Net Worth | $1 Million |
| Affiliations | ESPN, CBS, Univision Noticias 48 |
| Active Since | 2007-Present |
| Social Media | Facebook |
| Last Update | December 2023 |
Antonietta Collins | Early Life, Education, & Parents
Antonietta Collins was born on November 22, 1985, in Mexico City to her mother, Maria Antonieta Collins, a Mexican Emmy Award-winning journalist, television host, and author.
Antonietta's family is originally from Veracruz and moved to the States when she was just a kid. She grew up with her elder sister, whose name is still a mystery.
Her parents divorced soon after they moved to the US. In 1995, her mother married Fabio Fajardo, a naval architect.
Although Collins found a father figure in Fabio, their time together was short-lived because, in 2006, he succumbed to incurable kidney cancer.
Antonieta grew up in Veracruz and completed her high school education at St. Brendan High School.
Given the fact that she attended a Catholic high school back home, she must follow Christianity.
Similarly, as a young girl, Collins had a significant interest in sports and was highly gifted in soccer.
Due to her exceptional quality on the pitch, the Veracruz native had an opportunity to play for the U-19 Mexican national team.
Likewise, while in the States, the Mexican attended Mount Union College in Alliance, Ohio, and acquired a Bachelor's degree in Communications with an emphasis in Sports Management.
With a sporting background and a degree to show, Collins became associated with several broadcasting networks like Univision and CBS Sports before joining ESPN.
Antonietta Collins | Age, Height, & Body Measurements
As of 2023, Antonietta is 38 years old.
Not only is she a woman working in a male-dominated field, she technically belongs to a racial minority, which is a rare sight to see in journalism.
Collins has a towering height of 1.76 m and weighs about 119 lbs. In comparison, the Mexican-American anchor falls in the category of tall sportscasters alongside Jamie Little and Maria Taylor.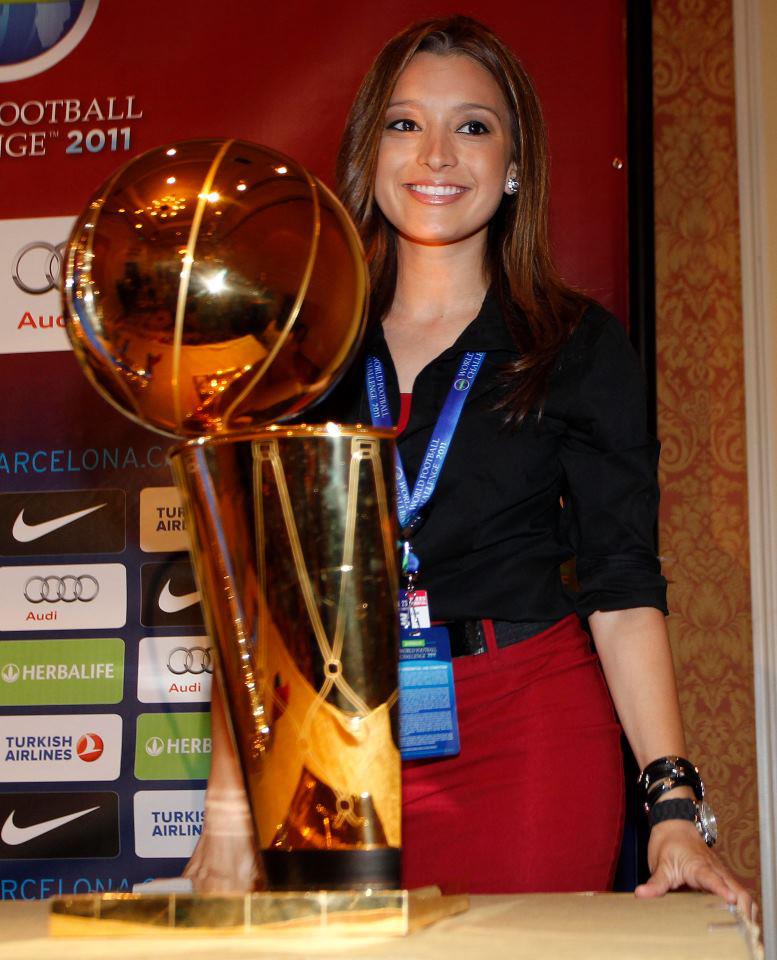 Moreover, in our opinion, being a sportscaster doesn't come short of attractiveness, mainly because it's part of the job to look presentable and fascinating to the audience.
We would also like to point out that women of Mexican-American origin are genetically gifted.
Most importantly, the reason for Collins' gorgeousness should be her long black hair and dark brown eyes.
Antonietta Collins | Sportcasting Career
Before landing a job at ESPN, the Mexican-American beauty worked as a sports journalist on several TV channels and radio stations.
In particular, Collins undertook the production assistant role at Univision, a television network based in Florida.
Later, Antonietta joined CBS as a production assistant covering games for the University of South Florida football team and the Tampa Bay Buccaneers.
She went on to work for Univision Noticias 48/ FOX2 as a sideline reporter in a similar fashion.
Apart from covering sports news, Antonietta participated in weather forecasts and divided her time to shed light on the day's headline news.
In 2013, she joined Univision Noticias 48/FOX2, where she covered stories on immigration and drug trafficking on both sides of the Texas-Mexico border and covered the news as a weather anchor.
At the same time, Antoniette was tasked with covering MLB and NBA games.
These affiliations helped her build connections in the journalism world.
With stints at several broadcasting units, it was time for the Mexican to climb the hierarchy.
The globally renowned broadcasting company ESPN recruited her in 2013.
She joined as a member of the Digital Media team, and her assignment revolved around researching reports and interviews for segments.
Collins guest-hosted Baseball Tonight and appeared in One Nacion, aired on ESPN Deportes. In 2016, she was promoted to serve as an anchor for SportsCenter and host SportsNation occasionally.
Antonietta Collins Net Worth | Salary & Income
As of 2023, Antonietta's total earnings amount to a collective $1 million. Also, ESPN pays her a pretty hefty salary, which is reportedly around $200k per year.
Working in the industry for only six years and totaling a wage of over $200k is a huge deal. She is now living and enjoying her quiet life.
Kudos to the Mexican anchor for achieving financial success in broadcasting, although we hope this is not the last of it.
Antonietta Collins | Husband & Kids
The topic of Collins' love life is indeed under much scrutiny. At one point, the Veracruz native was off the market and had a relationship with Professor Mark Bergmann.
There are speculations that the two are still in an ongoing relationship. Due to the lack of a sound source, the truth regarding the matter cannot be uncovered.
In contrast, Mark was a manager at WRMU 91.1 FM, a radio station where Antonietta previously worked. He encouraged her to be self-confident and was the one who guided her into the journalism world.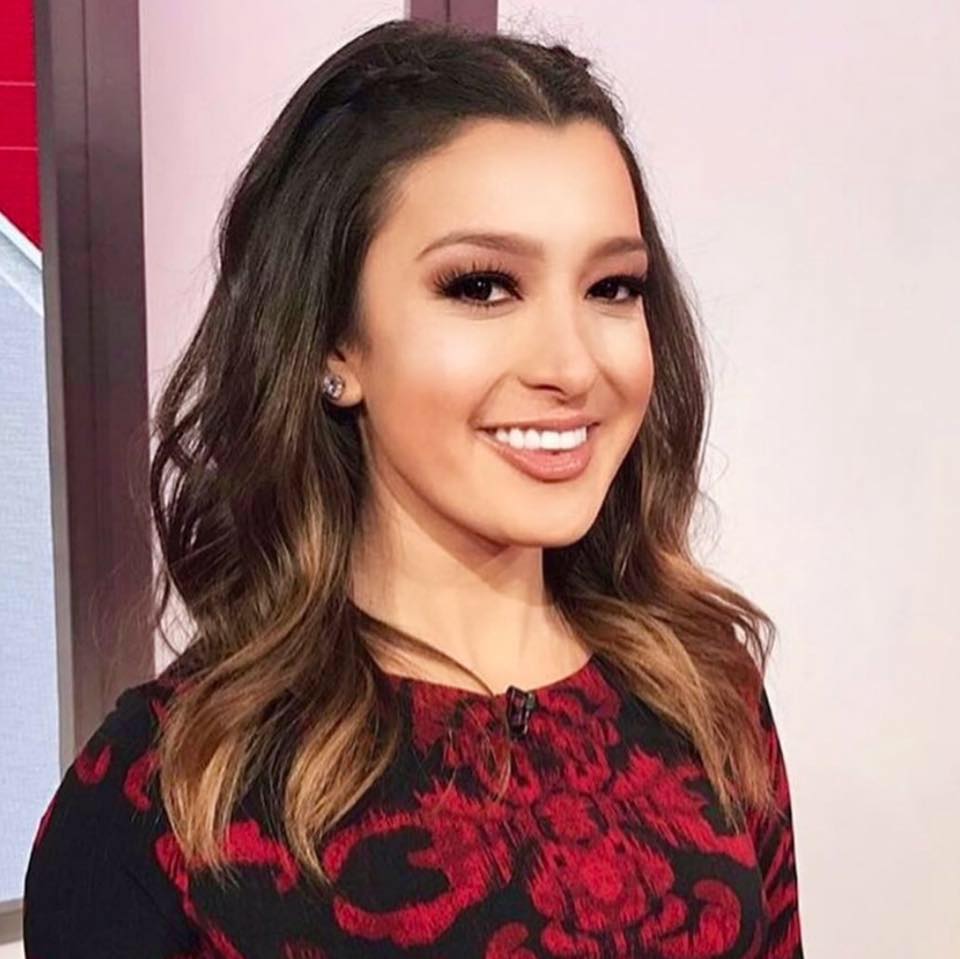 Unlike her disclosure of family photos, snaps with her mother and sister, and occasional posts related to the family on Instagram, Collins, in particular, is secretive about her love life.
We wish the best for her romantic endeavors and would love to hear some excellent news soon.
Are Jon And Antonietta Just Friends?
Jon "Boog" Sciambi is an American sportscaster for ESPN and the Marquee Sports Network, currently serving as play-by-play announcer for the Chicago Cubs TV broadcasts.
Now, you must be thinking, why are we talking about Jon here? Jon is yet another name linked with Antonietta, but we could not guess whether they are friends or more than friends.
The rumors circulated when Jon wished her happy birthday, where he wrote, "Happy birthday to this girl who makes all the goofy faces (and always wears the barca jacket) @AntoniettaESPN. You're the best."
It is unpredictable, but the basic assumption seems that they are just friends.
Antonietta Collins | Social Media Presence
The Mexican-American sportscaster had Instagram (@antoniettaespn) and Twitter (@AntoniettaESPN), but it's currently unavailable. However, she is still available on Facebook.
Facebook: 7.9k followers
Antonietta Collins | Popularity
Collins is a renowned American broadcaster who currently works with ESPN.
The graph shows her search trend over 12 months.
Frequently Asked Questions (FAQs)
Is Antonietta Collins engaged or still dating?
No, there are no such rumors about her engagement. She is not even spotted with an engagement ring on her finger to date, indicating that she must still be dating her long-time professor boyfriend, Mark.
It was in 2017 that we discovered at least something about her love life, but to date, Antonietta has not confirmed her relationship status.