The groundbreaking launch of Apple Vision Pro can potentially revolutionize how we experience sports.
Before going into too many details, let's first learn what exactly Vision Pro is.
To provide some context, the Vision Pro is Apple's inaugural foray into the realm of 3D cameras. It represents a significant milestone for the company.
Additionally, it's worth noting that details about its pricing have already surfaced, revealing key information for potential buyers.
While Apple may not be the first to venture into the realm of modern VR, its entry into the market with the Vision Pro is a highly anticipated event.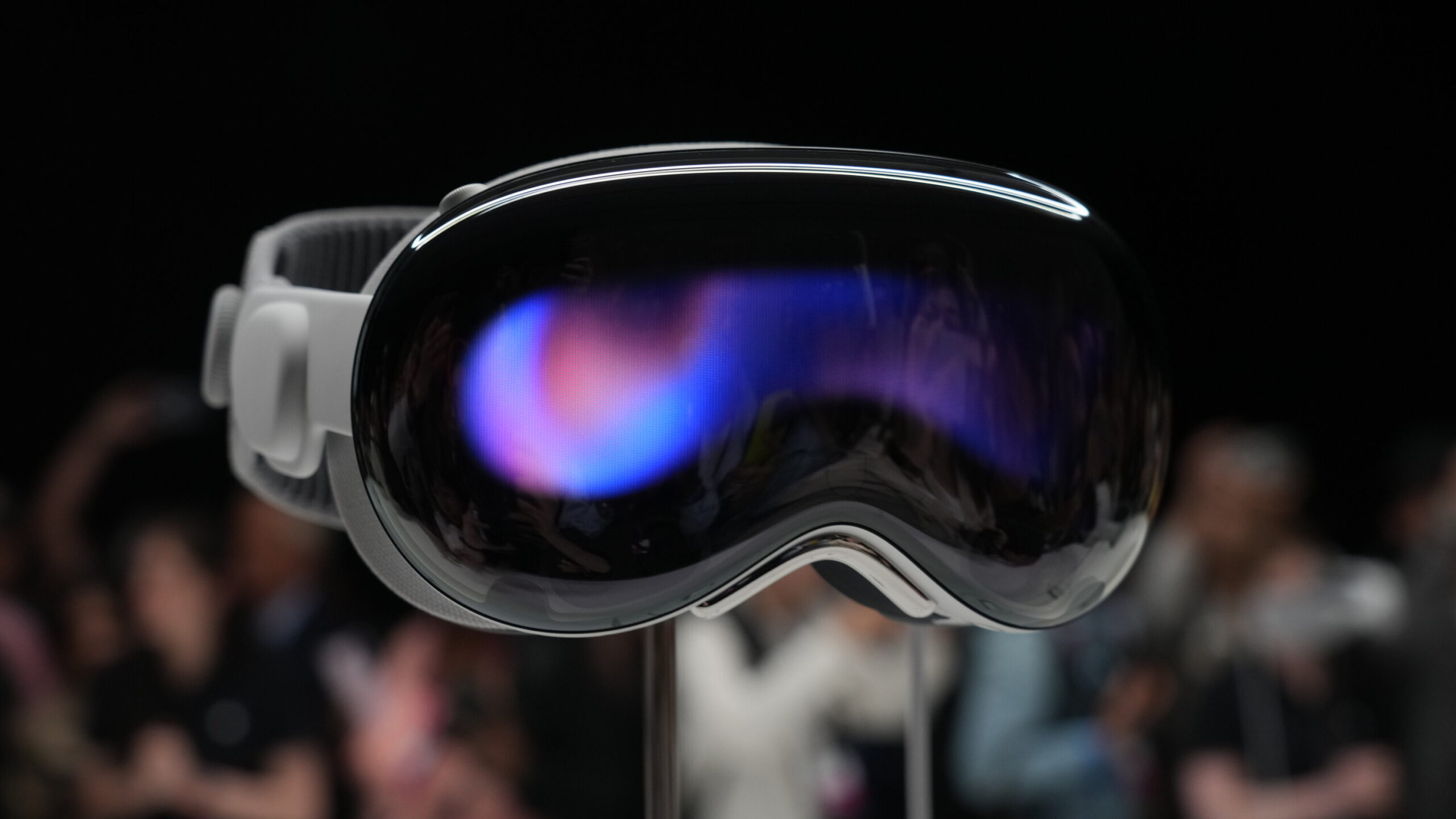 Apple has a well-established reputation for refining existing products to near perfection, ultimately delivering exceptional user experiences.
Moreover, the company is known for its premium pricing strategy, and the Vision Pro follows suit, debuting at an astounding $3,499 upon its launch in early 2024.
Despite the higher cost than competitors, the Vision Pro promises unique features and capabilities that set it apart from other headsets in the market.
What About Sports?
Apple is positioning the Vision Pro essentially as AR (augmented reality) goggles, although they can deliver a true VR experience.
Just imagine how it can change the sports world.
With the continuous advancement of technologies like these, there may come a time when traditional television literally becomes an "Idiot Box."
Yes, you can watch your game on your TV as usual, but get this, you can enjoy a full-court view through the goggles.
This might entirely change how we watch sports such as basketball, football, and Formula 1.
While the idea of making sporting events more VR-friendly has been discussed, less attention has been given to transforming the viewing experience into an immersive second-screen encounter, all through the same lens.
The technology is undeniably intriguing and sparks the imagination, yet its widespread adoption remains uncertain.
Disney With Apple's Vision Pro
During Apple's 2023 Worldwide Developers Conference, Disney provided a glimpse into the transformative potential of VR in revolutionizing the way we watch sports.
CEO Bob Iger announced Disney's plans to develop captivating entertainment experiences for the newly unveiled Vision Pro mixed-reality headset.
In an intriguing preview, Disney showcased a reimagined sports-viewing encounter, showcasing the possibilities of the Vision Pro.
Among the highlights was the ability to have five games simultaneously displayed, with seamless toggling between them, all while accessing personalized team and league preferences within the same immersive view.
This innovative approach breathes new life into picture-in-picture functionality and on-screen statistics, elevating the sports-watching experience to uncharted levels.
Furthermore, this offering presents an exciting opportunity for Disney's sports partners to reimagine their fan engagement strategies.
The preview showcased a range of Disney's prominent sports properties, such as the NBA, NHL, MLB, college football, and Formula 1, all of which have established themselves as pioneers in adopting cutting-edge technologies.
Notably, Formula 1's Mercedes-AMG Petronas team ventured into fan immersion back in 2014 by utilizing iPads to offer viewers a virtual driver's seat experience during races.
Additionally, the NBA has consistently led the way in leveraging social media to connect with fans.
With the advent of Vision Pro, these forward-thinking organizations can explore new ways to captivate and interact with their audience, leveraging the power of immersive experiences and technological innovation.