Fans think the former professional football Chad Ochocinco and the singer-songwriter Syleena Johnson are related. However, it does not seem to be true, owing to the fact that they had different biological parents.
While Chad is the son of Miami resident Sam Brown, Syleena Johnson is the daughter of the famous American blues and soul singer Syl Johnson.
Even though several websites on the Internet claim that they are siblings, there is no substantial evidence to prove it true. Read this article further to know more on this topic!
Chad Ochocinco Johnson, better known as Chad Johnson, is an American former professional football player who played in the NFL for over a decade, starting in 2000.
Born and raised in Miami, he attended Miami Beach Senior High School, where he showcased his exceptional abilities as a football player.
After graduating, he played collegiate football for Santa Monica College and the Oregon State Beavers.
The Cincinnati Bengals chose him as the 36th overall pick in the 2000 NFL draft, after which he began his decade-long NFL career. During this time, he won several accolades, including the league's receiving yards leader (2006) and Pro Bowl selections.
Aside from his playing career, Chad has also appeared in numerous other projects, such as music videos, reality TV shows, and films.
Are Syleena Johnson And Chad Ochocinco Related? Are They Siblings?
There is a popular misunderstanding that Syleena Johnson and Chad Ochocinco Johnson are related, but this does not seem to be the case.
Syleena and Chad collaborated on the 2011 song A Boss, which started the rumor out of nowhere that they were siblings.
Following that, they both even jokingly admitted that they were related by blood. The former wide receiver also made a tweet: Yes that's my sister everybody knows that RT
@JaboEnt: @ochocinco say chad is syleena Johnson from R&B divas your sister bruh?
This further fueled the speculations among the fans. However, the two are not related to one another, they had different parents.
However, Chad was born as the son of late Miami resident Sam Brown and Paula Johnson on January 9, 1978, in Miami, Florida.
He mostly grew up with his grandmother and mother around him when he was a kid. As his dad was in jail, reportedly for a drug-related case, and he did not see him for more than twenty years.
Chad's dad, Sam Brown, died after battling cancer for many years on January 16, 2012. Similarly, his mom, Paula Johnson, died in 2021 at the age of 65.
Little On Syleena Johnson And Her Family
Syleena Johnson is a renowned American singer-songwriter, actress, and television personality.
Johnson was born to her parents, Syl Johnson and Brenda Thompson, on September 2, 1976, in Harvey, Illinois.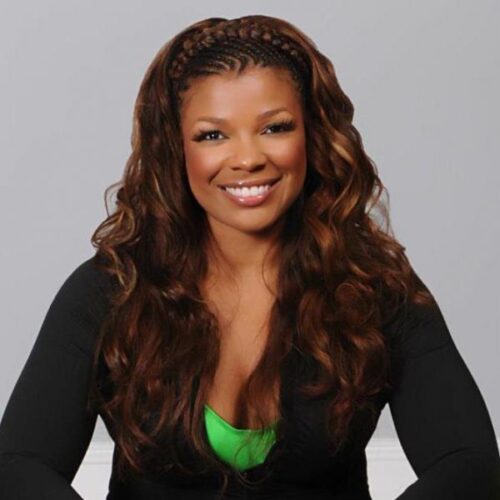 Besides her, Sly and Brenda had two older kids: Syleecia and Sylette.
Her dad, Syl Johnson, was a famous R&B High Records singer of the sixties and seventies who gave several hits, including Is It Because I'm Black and Take Me to the River.
Likewise, her mom, Brenda, was a retired police officer. As per her, she was the first black female police commissioner of the Harvey City Police Department, Illinois.
Unfortunately, Syleena's father died of heart failure on February 6, 2022, in Mableton, Georgia.