A Bahamian judge made a significant decision on Monday by denying bond for Lindsay Shirley Shiver, a 36-year-old Dothan pageant queen, who is facing charges in an alleged bizarre scheme to kill her husband.
Lindsay Shirley Shiver, along with two other suspects, 28-year-old Terrance Bethel (reported to be her lover) and 29-year-old Faron Newbold (hitman), will remain in jail for the foreseeable future, as per Bahamas Court News.
The plot came to light when police were investigating a burglary at a Bar and Grill in the Caribbean, where the Shivers owned a vacation home.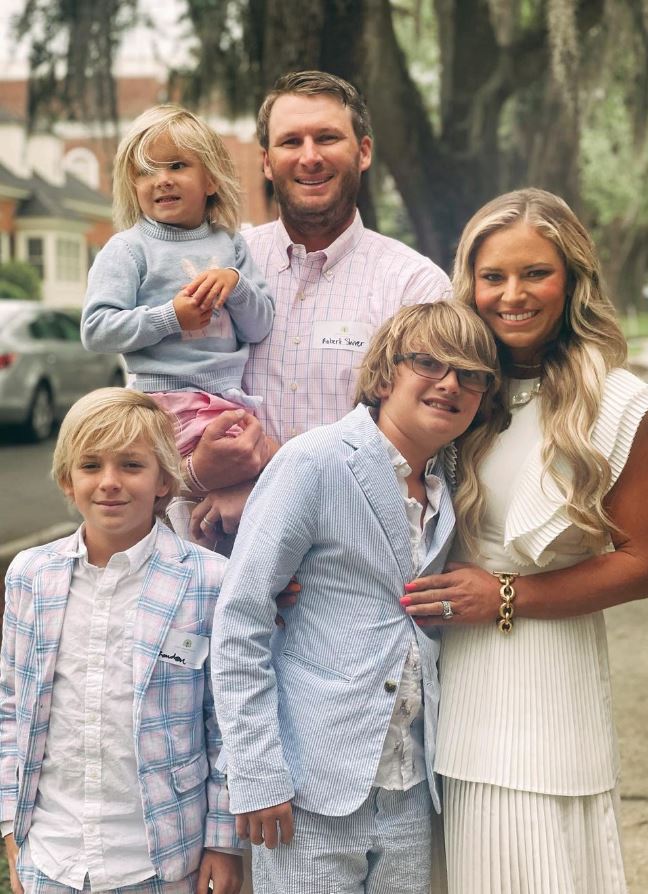 While the Bahamian Embassy in Nassau did not confirm or deny its involvement in the case, it referred a News4 inquiry to the Bahama Court News article, which states that the three suspects could face 30 to 60 years in prison.
According to court records, the Shivers were going through a divorce, with each party having counterclaims against the other.
Lindsay Shiver has a notable history as Miss Houston County was crowned in 2005 and also finished as the runner-up in the National Peanut Festival pageant in the same year.
Her husband, Robert Shiver, was a former college football player at Auburn, where he served as a team captain. After his graduation in 2008, he briefly pursued a professional football career with the Atlanta Falcons.
Auburn Cheerleader Lindsay Shiver Husband & Relationship
Lindsay's Instagram provides insight into the couple's early days, revealing that they first crossed paths during a fitness class at Auburn University in 2007.
After dating for three years, the couple tied the knot in 2010.
Lindsay shared heartwarming photos of herself with Robert, captioning them with a beautiful quote about the essence of a perfect marriage.
She expressed her gratitude for that serendipitous fitness class, which brought them together thirteen years ago.
She celebrated the love, laughter, and life they have built together ever since, expressing her deep affection for her husband and looking forward to many more cherished moments together.
Following his time at Auburn University, Robert reportedly joined the Atlanta Falcons as a free agent.
Although he was eventually cut before the 2009 season, he has pursued other professional avenues.
Currently, Robert holds a notable position as the executive vice president of Senior Life Insurance Company in Thomasville.
The couple shares three children together, Grayson, Landan, and Rhett.
These glimpses into their past and present reveal a couple who once cherished their connection and shared aspirations for a bright future.
The circumstances surrounding the recent events have undoubtedly shocked and saddened their community, leaving many questions and concerns in their wake.