Austin Eckroat's parents Steve, and Natalie Eckroat, raised two kids in Oklahoma. Austin has an older sister, Taylor Eckroat, a real estate agent.
The 24-year-old American golfer, Austin Eckroat, comes from a golf background. His father tried playing the sport but wasn't good at it. But he did land a position at Oklahoma Golf Association.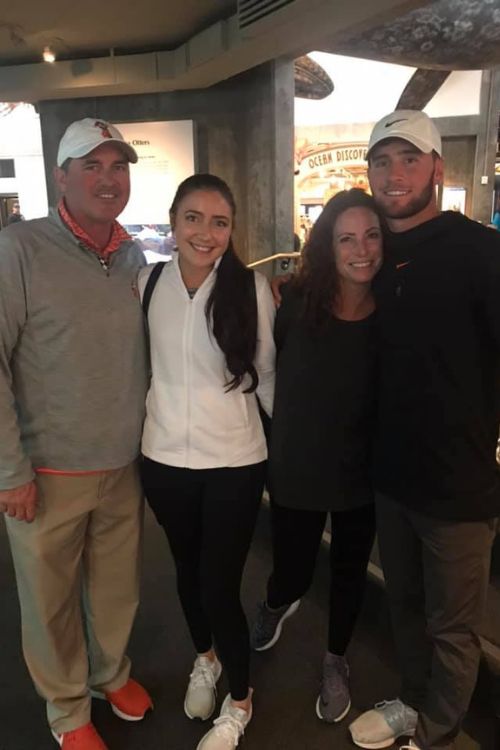 His mom, Natalie, comes from a medical background and is regularly seen at his golf tournaments. But joining him in golf tournaments since 2019 has been his wife and then-girlfriend Sally Eckroat.
At the moment, Eckroat might not be a household name in golf, but he has shown promise; he is here to stay. The graduate of OSU earned his career-best finish of T2 at AT&T Byron Nelson, only being bested by Jason Day.
He followed it with a T16 at Charles Schwab Challenge. Now he wants to continue his fine run at the Memorial Tournament.
Austin Eckroat Parents, Steve, And Natalie Eckroat
Austin Eckroat's parents Steve, and Natalie Eckroat, are natives of Edmond, Oklahoma.
Austin's mom, Natalie Eckroat, graduated with a nursing degree from the University of Central Oklahoma. She previously worked as Labor & Delivery nurse as she had the required associate's degree, bachelor of science degree, and RN license.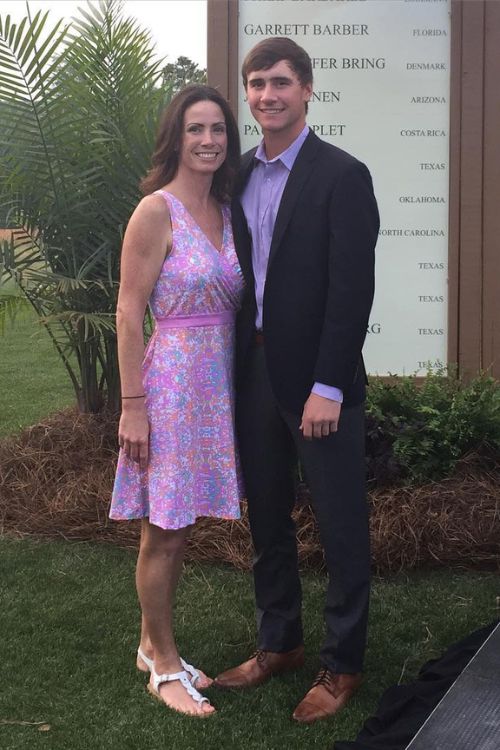 On her Facebook, proud mom Natalie has shared several pictures of Austin's achievements, including the NCAA title with his teammate in 2018.
Steve Eckroat Tried His Hands In Golf
Steve Eckroat is a graduate of Oklahoma City University and has previously established two companies. One of the companies, EckRam Development LLC, classified under Financial Planning Consultants, was established in 2013.
He worked as a managing member for EckRam Development LLC until 2018. The other company of the EckRoat family is Eckroat Constuction LLC.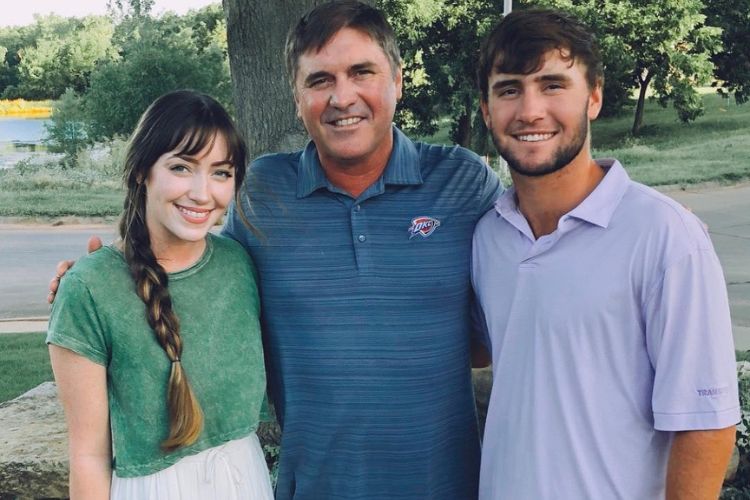 Steve is the President of Eckroat Constuction LLC, the company he established in 2007. Currently, along with Eckroat Constuction LLC, Steve is also the managing member for Town & Country Outdoor Living.
But the company might be inactive since last year, as per Open Corporates. Like his son, Steve tried his hands in golf but wasn't good enough. He played one season at Oklahoma State before transferring to Oklahoma City to play golf.
He has also previously served as an executive director of the Oklahoma Golf Association.
Austin Eckroat Sister, Taylor Eckroat, Is A Real Estate Agent
Austin Eckroat's sister, Taylor Eckroat, joined Keller Williams Realty Elite in 2022.
Born on April 8, 1996, Taylor is three years older than her little brother. Taylor is a graduate of Oklahoma State University and is regularly seen attending her brother's tournaments.
She attended the AT&T Byron Nelson Tournament to root for her brother, who missed out on the title by a small margin.
She is currently in a relationship with Ryan Wenzel, a relationship manager at Heartland, and like Taylor, a graduate of Oklahoma State University.
Austin Eckroat Tied The Knot With Sally Merrill In 2022
Austin Eckroat and his wife, Sally Merrill, are childhood friends and have known each other since they were two.
The childhood friends turned life partners lived in the same neighborhood in Edmond, Oklahoma before Merrill's family moved to Oklahoma City. But the distance still didn't break their bond.
Sally completed her graduation from the University of Oklahoma with a degree in public relations. She was a marketing intern for Sareh Nouri in 2019.
Austin announced his engagement with Sally on May 24, 2021. Sally took to her Instagram to announce the exciting news a day early.
In a lengthy Instagram caption, Sally reflected on their long relationship that began with an "I Like You" in a recess session in Kindergarten. But the love only blossomed in 2019, when they first started dating.
The couple tied the knot on November 19, 2022, at the Oklahoma City Golf & Country Club. The couple celebrated their honeymoon on the Caribbean Island of Turks And Caicos before returning on time for the golf season.
On TikTok, Sally has shared several videos featuring Austin, and one of the videos was of their wedding day. The video captured the exact moment the couple saw each other for the first time in their wedding dresses.
Sally is available on Instagram with the username @sallyeckroat and is one of the constant attendees at Austin's golfing tournaments.