If it weren't for his older brother Spencer, the rising NBA star Austin Reaves, may have never found his passion for basketball.
Austin was not interested in the sport until the seventh grade. It was his brother who used to drag him to the gym.
Growing up, they played many one-on-one games, and every time the elder brother used to emerge victorious.
Despite losing to his older brother every time, Austin kept going and eventually beat him for the first time when he was a junior in high school.
The sibling rivalry was super competitive not only in basketball but also in other sports like golf, tennis, and board games.
Austin Reaves Brother Spencer Reaces
The elder brother of Austin, Spencer Reaves, was born on December 23, 1995, to Nicole Wilkett and Brian Reaves.
The Reaves brother has an age gap of two years and five months, and Austin considers his sibling more like a best friend.
Talking about his personal life, Spencer is married to Kaci Mack Reaves, a pharmacist.
They exchanged vows and tied the knot on June 27, 2022, just six months after their engagement.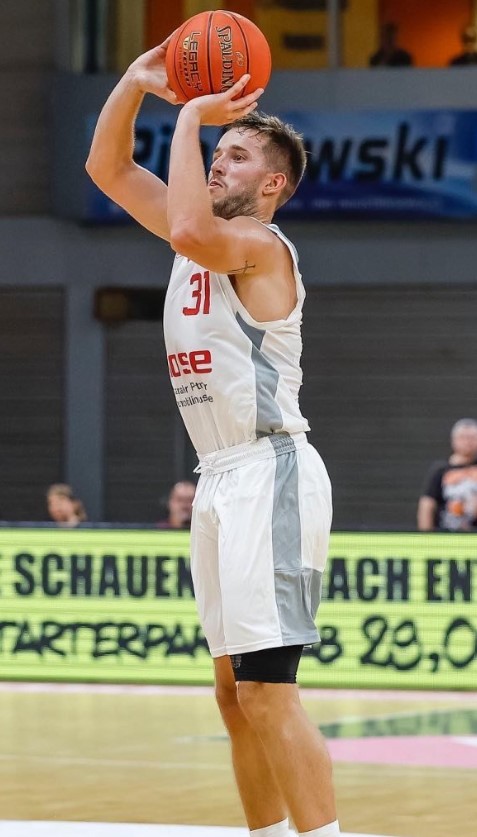 During his high school years at Cedar Ridge School, he received the MVP award in two state championship games for basketball.
Additionally, he achieved the position of state runner-up twice in tennis.
Spencer played his first year of collegiate basketball at North Greenville, averaged 16.8 points per game, and received the Carolinas Freshman of the Year.
He then transferred to Central Missouri, where he played 89 games during his three years of college basketball.
Professional Career Of Spencer Reaves
Unfortunately, Spencer Reaves did not get drafted in the 2018 NBA draft on June 21, 2018.
However, he continued his basketball career by joining the Spanish team Juarisit ISB from 2018 to 2020 and later moved to UBU Tizona Burgos.
In the 2021-22 season, he played for the German team Bayer Giants Leverkusen before signing up with his current team, Brose Bamberg.
Austin Reaves Family
Austin Reaves was born in Arkansas, United States, on May 29, 1998. His parents both played college basketball for Arkansas State.
Austin's father, Brian Reaves, played for the Red Wolves from 1989 to 1993.
He played in 107 games, starting in 51, and made 384 career assists, the third joint highest in the program's history.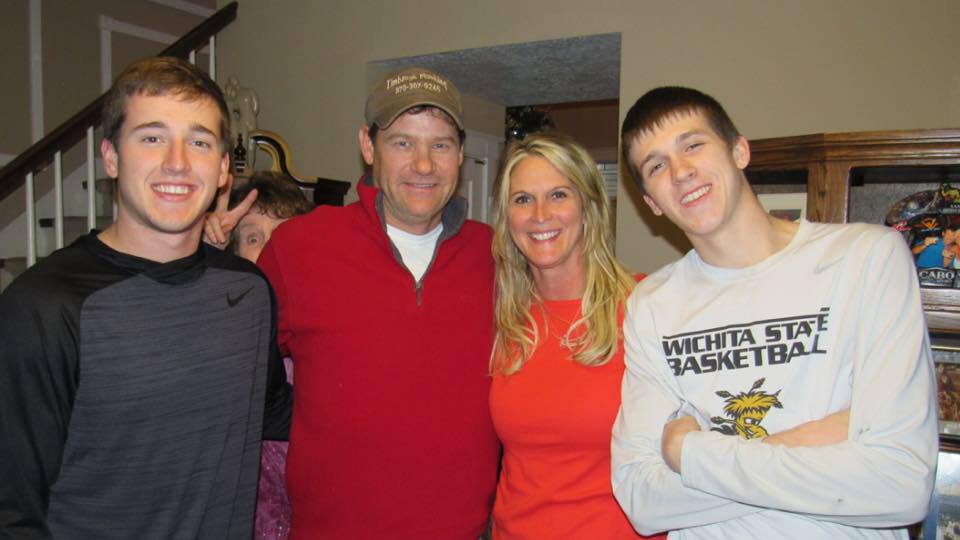 Austin's mother, Nicole Wilkett, was an All-Conference forward for Arkansas from 1990-92 and averaged 21.3 points per game in her senior year.
Regarding Austin's personal life, he is currently in a romantic relationship with Jenna Barber.
Net Worth & Contracts Of Austin Reaves
Net Worth
As of 2023, Austin Reaves has an estimated net worth of $1 million, primarily earned from his NBA contracts and endorsement deals.
In 2022, he signed a multi-year shoe deal with Rigorer, making him the first NBA endorser for the Chinese brand.
However, the company has not disclosed the contract's financial details to the public.
On April 2, 2023, it was announced that Reaves will have his own signature shoe called "The Rigorer AR1."
Reaves also endorses Owyn, a company that sells vegan protein drinks.
Contracts
After going undrafted, Austin Reaves signed a two-way contract with the Los Angeles Lakers on August 3, 2021.
On September 27, 2021, the Lakers converted the two-way contract into a standard NBA contract.
He signed a 2-year deal worth $2.49 million with the Lakers, keeping him till the end of the 2022-23 season.
The shooting guard will be a restricted-free agent in 2023 with a qualifying offer of $2.18 million.