Austin Riley wife, Anna, is a supportive wife of the MLB player. The couple is blessed with a son.
The couple married in November 2018 and were blessed with a child almost five years later.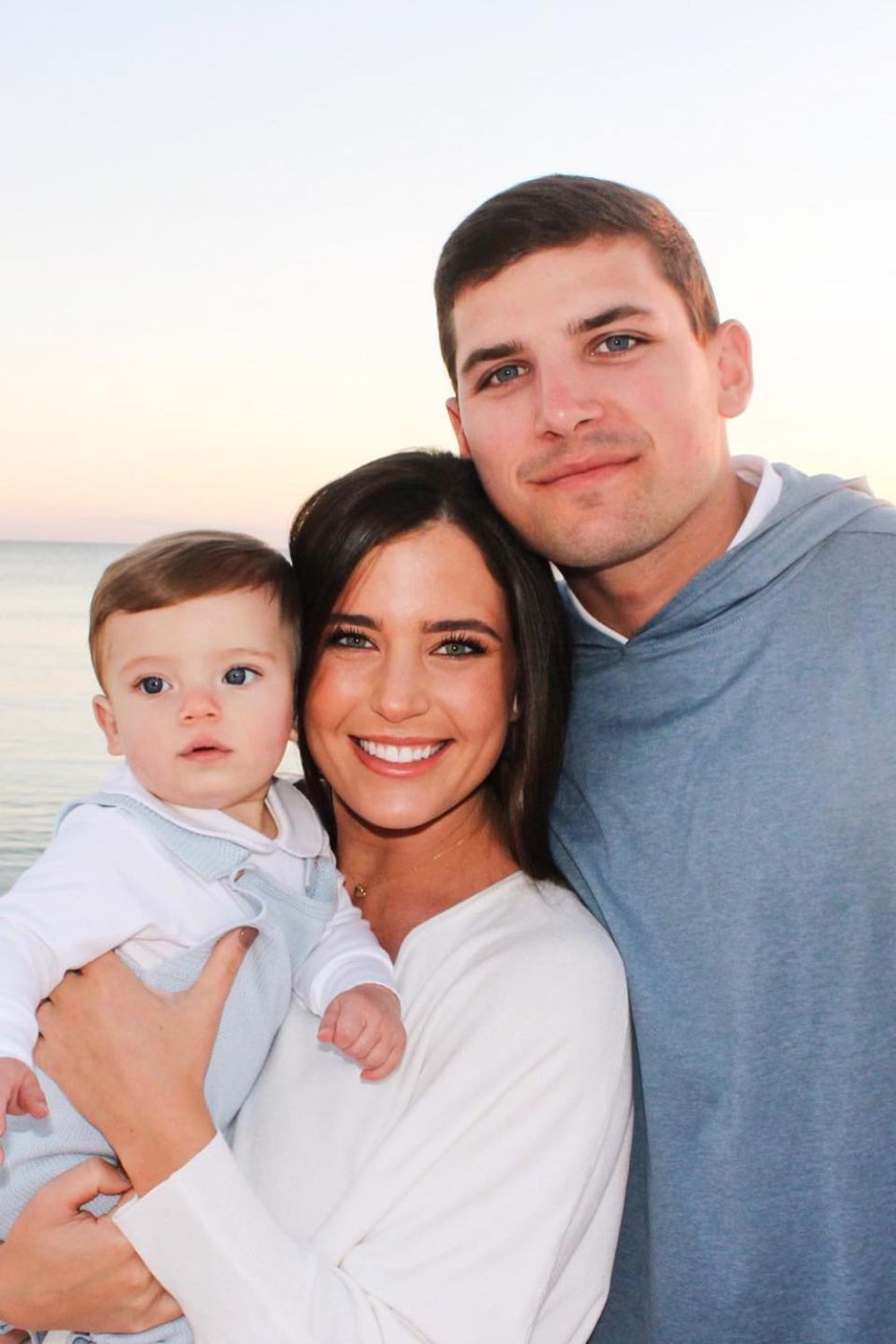 Michael Austin Riley, born on April 2, 1997, is an American professional baseball player.
The Braves chose him as the 41st overall pick in the first round of the 2015 MLB Draft.
He eventually debuted in Major League Baseball with the Atlanta Braves in 2019.
In the following years, he rapidly rose to prominence, earning recognition as a star player.
His achievements include winning the Silver Slugger Award in 2021 and being part of the Braves World Series victory that same year.
He serves as the third baseman for the Atlanta Braves in Major League Baseball (MLB).
Austin Riley Wife Anna And Son: A Perfect Family
Austin Riley is a popular baseball player for the Atlanta Braves, married to Anna Morgan Riley.
Anna Morgan Riley was born on March 6, 1996, to her parents, Hap Harrington and Emily Harrington.
She graduated from Desoto Central High School in 2014 and studied public relations, advertising, and applied communication at Mississippi State University.
She worked as a receptionist for EPG Insurance Inc. from 2018 to 2019.
Austin and Anna met in high school but started dating while both were attending Mississippi State University.
They got engaged on November 27, 2017, and were married on November 3, 2018.
The couple has a child named Eason Michael Riley, born on April 20, 2022.
Anna Morgan Riley's Instagram handle, with 30.5k followers, primarily shares updates about her husband and son.
Son Of Austin Rily
On June 17, 2022, Austin Riley and his wife, Anna, celebrate their first Father's Day after welcoming their son, Eason Michael Riley, into the world on April 20.
Riley describes the emotions that fatherhood has brought him, from the sense of responsibility to the joy of nurturing a new life.
Despite the challenges, he finds the experience truly fulfilling and is excited about the opportunity to guide Eason as he grows and develops into a good person.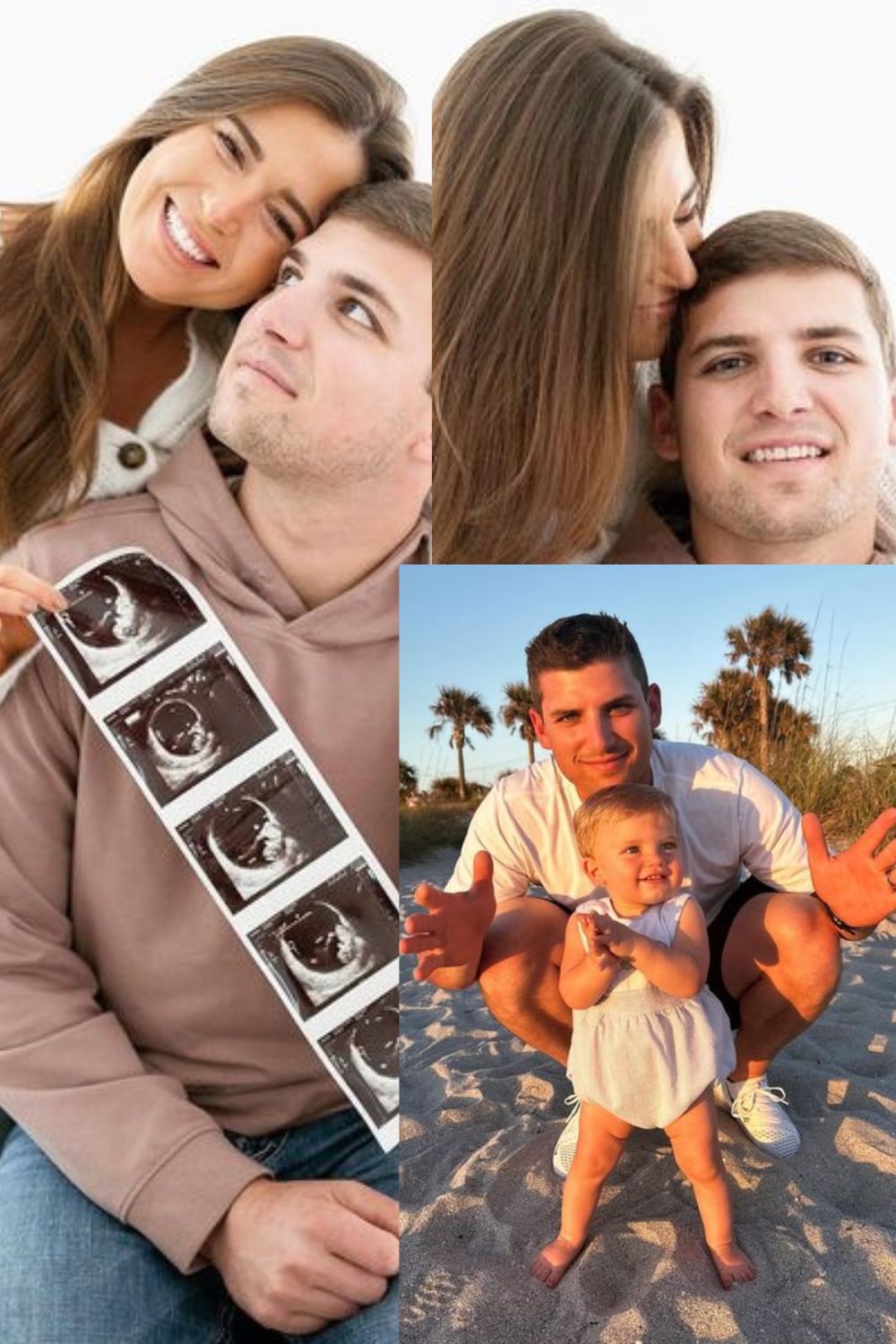 He also acknowledges that coming home to his son on tough days at the field can uplift his spirits and make everything feel a bit better.
Austin appreciates these small yet precious moments and highlights how they are shared with his wife, Anna.
He now understands on a deeper level the sacrifices and efforts his parents made to provide for their family.
This newfound perspective has given him a greater appreciation for the love and commitment that parenthood raises.
Austin Riley Hits 26th Home Run And Keeps Shining
Austin Riley continued his hot streak on August 4, 2023, hitting a solo home run to center field in the Braves' 6-3 win over the Cubs.
The home run was Riley's 26th of the season, and it came from Cubs starter Kyle Hendricks. The ball traveled 420 feet and landed on the second deck.
Riley has hit 10 home runs in his last 15 games, the longest home run streak of his career.
He slashed .295/.385/.572 with 26 home runs and 85 RBIs on the season.
He is ready to shatter his career highs in home runs (23) and RBIs (72) set in 2021.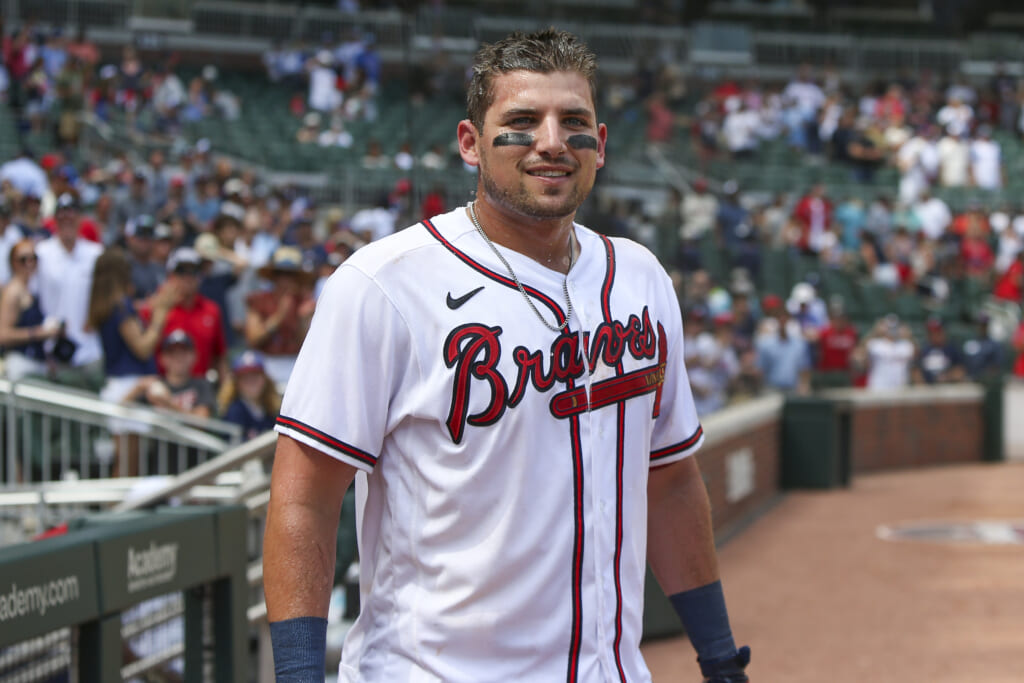 Riley is not likely to receive down-ballot MVP votes this year, as he is behind several other players in the National League race.
However, he is still playing at an elite level and will be a part of the MVP conversation again.
Riley is in his third season in the majors. Moreover, he was the National League Rookie of the Year in 2021.
He is a rising star in the game and one of the most exciting players to watch in baseball.