An American professional basketball player who last played for the Minnesota Timberwolves of the National Basketball Association (NBA), Austin Rivers parents are Doc Rivers and Kristen Rivers.
Austin was born on August 1, 1992, in Santa Monica, California.
He grew up with his two brothers, Jeremiah and Spencer, and a sister, Callie.
In 2010, Austin Rivers showcased his exceptional basketball talent by leading Winter Park High School to their first-ever state title in a triumphant 76–57 victory against Dr. Phillips High School in the 6A state championship.
Rivers' performance was spectacular, as he delivered an impressive 23-point contribution to secure the championship win.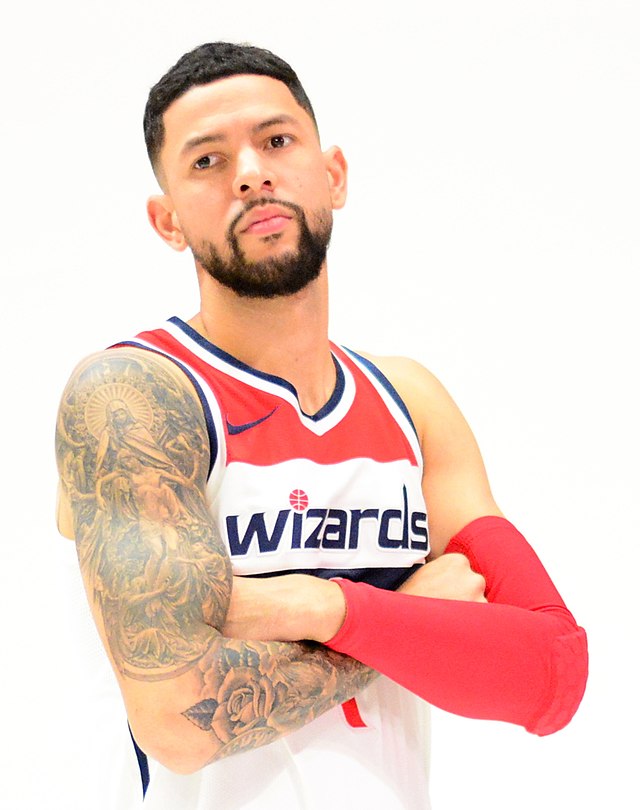 In June of the same year, Rivers made a significant mark on the international stage, where he played a pivotal role in Team USA's gold medal victory at the FIBA Americas U18 Championship.
In a memorable game against Canada, Rivers etched his name into the record books, setting a new Team USA record for a U18 event with a phenomenal 35-point performance.
Continuing his stellar year, on August 5, 2010, Rivers earned a well-deserved spot on the prestigious fifth-annual Boost Mobile Elite 24-game roster.
Austin Rivers Parents
Father Doc Rivers
NBA player Austin Rivers's father, Doc Rivers, is a former professional basketball coach, player, and current analyst for ESPN.
Doc Rivers boasts an impressive career that spans both playing and coaching in the National Basketball Association (NBA), accumulating 39 seasons in the league.
Rivers first made a name for himself on the hardwood while playing college basketball for the Marquette Golden Eagles.
He was drafted by the Atlanta Hawks in the second round of the 1983 NBA Draft, where he would go on to serve as a skilled point guard for the Hawks from 1983 to 1991.
Rivers achieved NBA All-Star status in 1988 during his time with the Hawks. Subsequently, he continued his playing career as a valuable contributor to the Los Angeles Clippers, New York Knicks, and San Antonio Spurs.
Upon concluding his illustrious playing career in 1996, Rivers seamlessly transitioned into the world of NBA coaching.
He embarked on his coaching journey as the head coach of the Orlando Magic, a role he held from 1999 to 2003.
Rivers' coaching prowess became evident early on when he was honored with the 2000 NBA Coach of the Year title during his inaugural season with the Magic.
Following his tenure with the Magic, Rivers assumed the helm of the Boston Celtics from 2004 to 2013, a period marked by remarkable success, including an NBA championship victory in 2008.
Rivers' coaching journey continued as he took the reins of the Los Angeles Clippers from 2013 to 2020.
Subsequently, he assumed the role of head coach for the Philadelphia 76ers from 2020 to 2023.
On January 16, 2015, Austin became the first player in NBA history to play for his father, then-head coach of the Clippers.
Mother Kristen Rivers
Kristen Rivers, known initially as Kristen Lynn Campion was born in 1961 in Wisconsin, USA.
She gained prominence in the public eye through her marriage to the NBA superstar Doc Rivers.
Kristen maintains a low profile on social media and keeps her personal details, including information about her parents, siblings, and educational background, private.
It is known, however, that she graduated from Marquette University in Milwaukee.
Kristen Rivers faced significant challenges in her journey to be with Doc Rivers, with racial tensions being a prominent obstacle.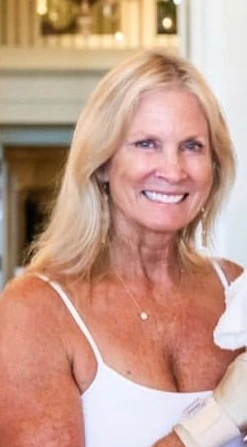 Nevertheless, she demonstrated remarkable courage and resilience in building her relationship with Doc.
Their paths first crossed in 1979 in Milwaukee, during Kristen's time at university. Despite the hurdles they encountered, the couple's love grew stronger, leading them to marry in 1986.
Their love story resulted in the blessing of four children.
Relationship Timeline
The love story of Doc Rivers and Kristen Campion began in 1979, during Doc's freshman year at Marquette University.
It was a time when their hearts found a connection lasting over three decades.
Upon their initial encounter, it was evident that Doc was captivated by Kristen's charm, and Kristen, in turn, was drawn to the tall and talented basketball player.
In a romantic twist of fate, Doc enlisted the help of a close friend to facilitate their introduction, and his friend's departure abroad for a year created the perfect opportunity for their budding romance to blossom.
The couple embarked on their journey of love during this time.
However, their path to love was far from smooth. Kristen displayed immense courage in choosing to be with Doc, a Black man, during an era when racial tensions ran high.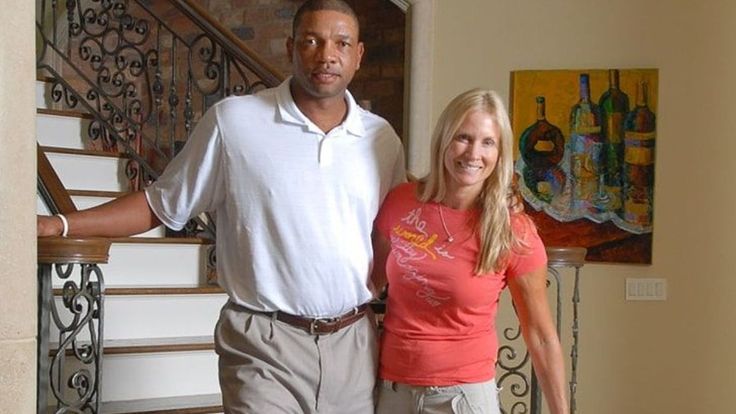 The challenges they faced were substantial, as Kristen and her family were subjected to racist slurs and acts of prejudice due to her association with Doc Rivers.
Kristen endured threatening phone calls, vandalism of her property and even slashed tires. Despite these harrowing experiences, Kristen's love for Doc remained unwavering.
Undeterred by the threats and adversity they faced, the couple decided to take a significant step towards becoming life partners.
In 1986, they exchanged vows and officially became husband and wife, embarking on a journey of love and commitment that would inspire people worldwide.
At the time of their marriage, Doc was representing the Atlanta Hawks, his first NBA team, a mere three years after being drafted.
Subsequently, Doc continued to create memorable moments in his NBA career, playing for the Clippers, the Knicks, and ultimately the Spurs, before announcing his retirement from professional basketball.
They divorced in 2019 after 33 years of marriage.
FAQS
Who Are Austin Rivers Parents?
Austin Rivers parents are Doc Rivers and Kristen Rivers.