Toronto Maples Leaf center Auston Matthews does not have a brother. He has two sisters, Alexandria, and Breyana Matthews.
Only 25 years old, Auston has already gained recognition as one of the best players in the NHL.
The overall first pick of the 2016 NHL draft, Matthews, grew up in Scottsdale, Arizona with his two athletic sisters.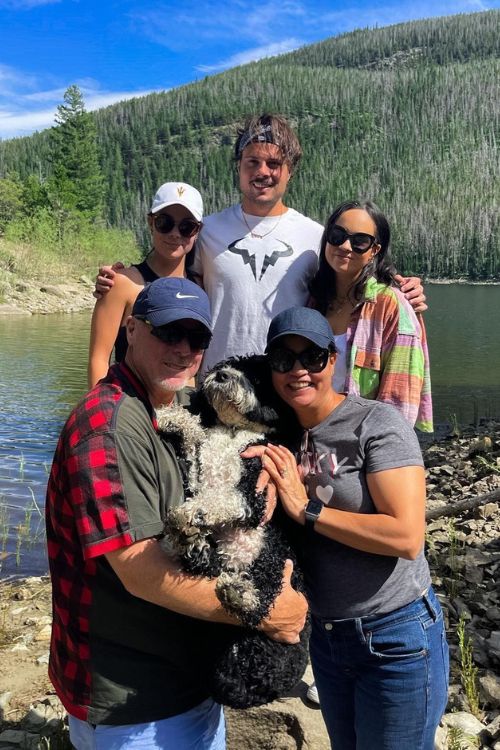 Both Breyana and Alexandria have dabbled in a sport different from Auston's and have earned success.
With teammates Matthew Knies and Mitch Marner, Auston is looking to take his team past through the playoffs round against Tampa Bay Lightning.
Two of the highest-paid players on the team list, the Maple Leafs, will be hoping their star players, Auston and Mitch, take them across the finish line in Game 6.
Does Auston Matthews Have A Brother?
The NHL center, Auston Matthews, is the only son of his parents. He was raised in a household of two sisters.
Born to Brian and Emma Matthews, Auston is the second child- he has an elder sister named Alexandria & a younger sister named Breyana.
His mother, Emma Matthews, comes from a Mexcian background which led the ice star to pick up a bit of Spanish.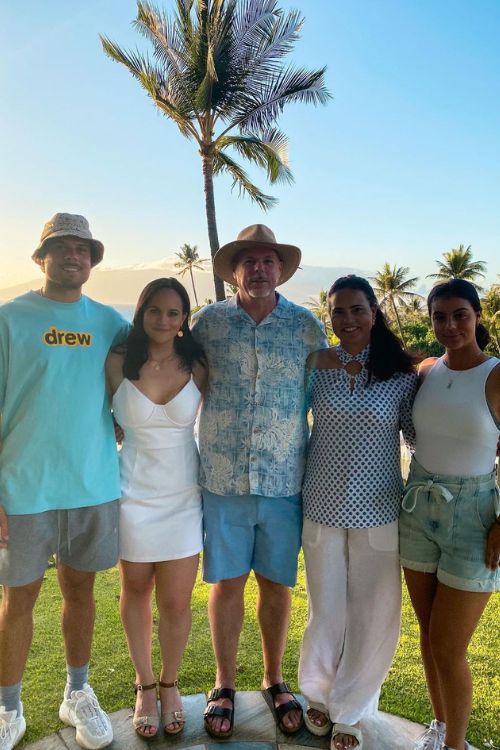 Though his family had no background whatsoever in hockey, they still supported his dreams of becoming a hockey player.
Auston's dad, Brian, is a former baseball player and is currently a chief technology officer at a New Jersey-based manufacturing firm.
On Instagram, Auston often shares posts of him enjoying trips with his sisters and parents.
Auston Matthews Sisters Are Golf Players
Unlike their brother, the girls of the Matthews family are golf players, having developed their love for the game from a young age.
His older sister, Alexandria Matthews, had also dabbled in the entertainment sector, having previously opened a YouTube channel. She also has a TikTok handle with almost 2k followers.
Alexandria Matthews Loves Her Video Games
Born on November 28, 1994, Alexandria Matthews is the eldest of three siblings.
Previously, Alexandria, in her YouTube video, talked about her time in Zurich, Switzerland. With her mom and her sister, Alexandria traveled to the beautiful European country, Switzerland, to visit her brother Auston.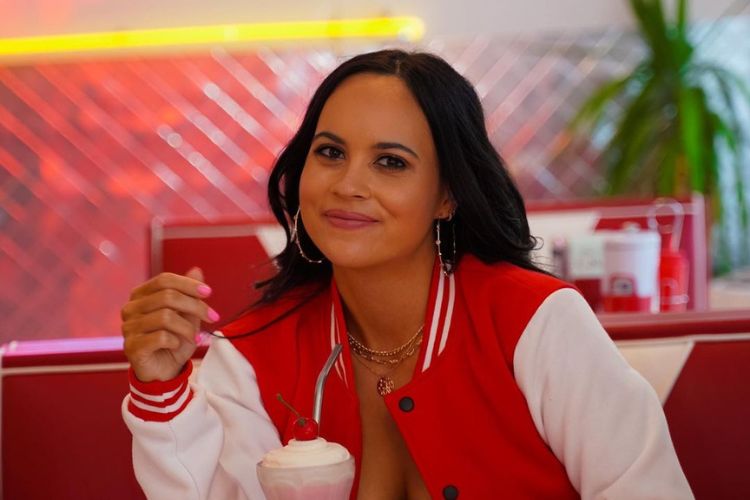 In Switzerland, Auston played for the Zurich Lions in the Swiss Elite League. At the time, Alexandria had taken a semester off from Arizona State University to visit her brother.
A former golf player, Alexandria no longer plays the sport. On Instagram, Alexandria can be seen sharing photos of her travel and was last pictured at the Super Bowl.
In the YouTube video, as mentioned above, Alexandria also talked about her other interest, including playing video games. At the time, Alexandria said she was hooked on playing Among Us and Fortnite.
The older sister of the hockey star has also stopped making YouTube videos and continues to live in Scottsdale, Arizona.
Bryana Matthews Is An Aspiring Golf Player
The youngest member of the Matthews family, Bryana Matthews, continues to center her focus on golf.
Like her sister, Bryana is a student at Arizona State University and will graduate with a degree in kinesiology.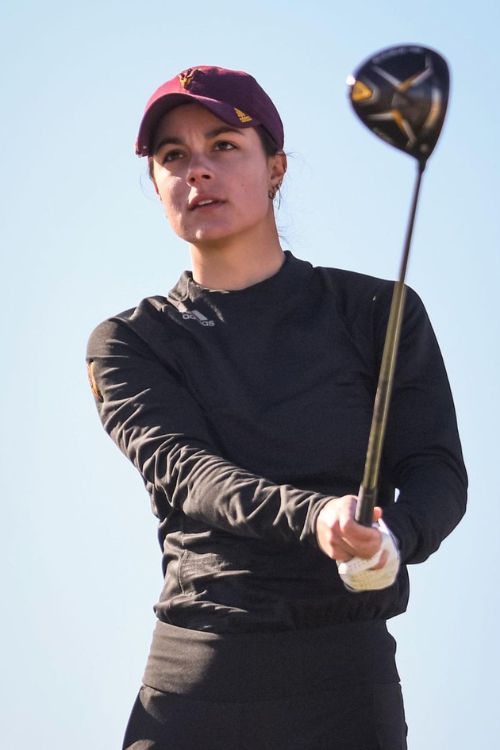 The younger sister of Auston Matthews boasts a following of 6.2k on Instagram and has previously been photographed with Justin Beiber.
A college golf player in Arizona, it is to be seen whether Bryana follows in her brother's footsteps and becomes a professional athlete or opts for others like her sister.