Leonard Williams was born to parents Aviva Russek and Clenon Williams in California, United States.
His mother raised him mainly as a single parent, as his father spent a decade in jail during his upbringing.
Leonard Williams, born on June 20, 1994, is an American football player who plays as a defensive end in the NFL.
He played high school football at Mainland High School and college football at the University of Southern California before entering the NFL.
The New York Jets selected him as the sixth overall pick in the first round of the 2015 NFL Draft.
The California-born athlete played for the Jets from 2015 to 2019 and then was traded to the New York Giants during the 2019 season.
On October 30, 2023, the Giants traded him to the Seattle Seahawks for future draft picks.
Leonard Williams Parents, Aviva Russek & Clenon Williams
The defensive end Leonard Williams was born on June 20, 1994, to parents Aviva Russek and Clenon Williams.
He grew up alongside four siblings, and he is the middle of five children.
Their family experienced a nomadic childhood, moving from Bakersfield, CA, to Sacramento, Michigan, and Arizona before Leonard was a teenager.
Father Clenon Was In Jail For Ten Years
Leonard's father, Clenon, faced a ten-year imprisonment at Marion Work Camp in Florida for multiple offenses, including robbery with a deadly weapon.
Before that, Clenon played a significant role in Leonard's early life. He held a bachelor's degree and worked as an engineer, actively participating in all their children's lives.
Leonard hadn't seen his father since he was 14, which coincided with the beginning of his football journey in high school.
In 2018, after a decade, Clenon had the opportunity to watch his son play football when the Jets faced off against the Dolphins.
Mother Aviva Russek Is A Registered Nurse
Leonard's mother, Aviva, worked tirelessly as a nurse to provide for the family, particularly due to Clenon's struggles with drug use and legal issues that led to his imprisonment.
Despite Clenon's skills as a CNC (computer numeric controlled) machinist, these issues created financial and emotional challenges for the family.
Leonard drew significant motivation from his mother's dedication to caring for her five children on her own.
Leonard Williams Girlfriend, Hailey Lott
The Seattle Seahawks player Leonard Williams is currently in a relationship with Hailey Lott.
Hailey is a fitness expert and yoga instructor, using her YouTube channel and personal website to share her knowledge on meditation, self-love, and breathing.
She graduated with a bachelor's in fine and studio arts from Loyola Marymount University in 2014.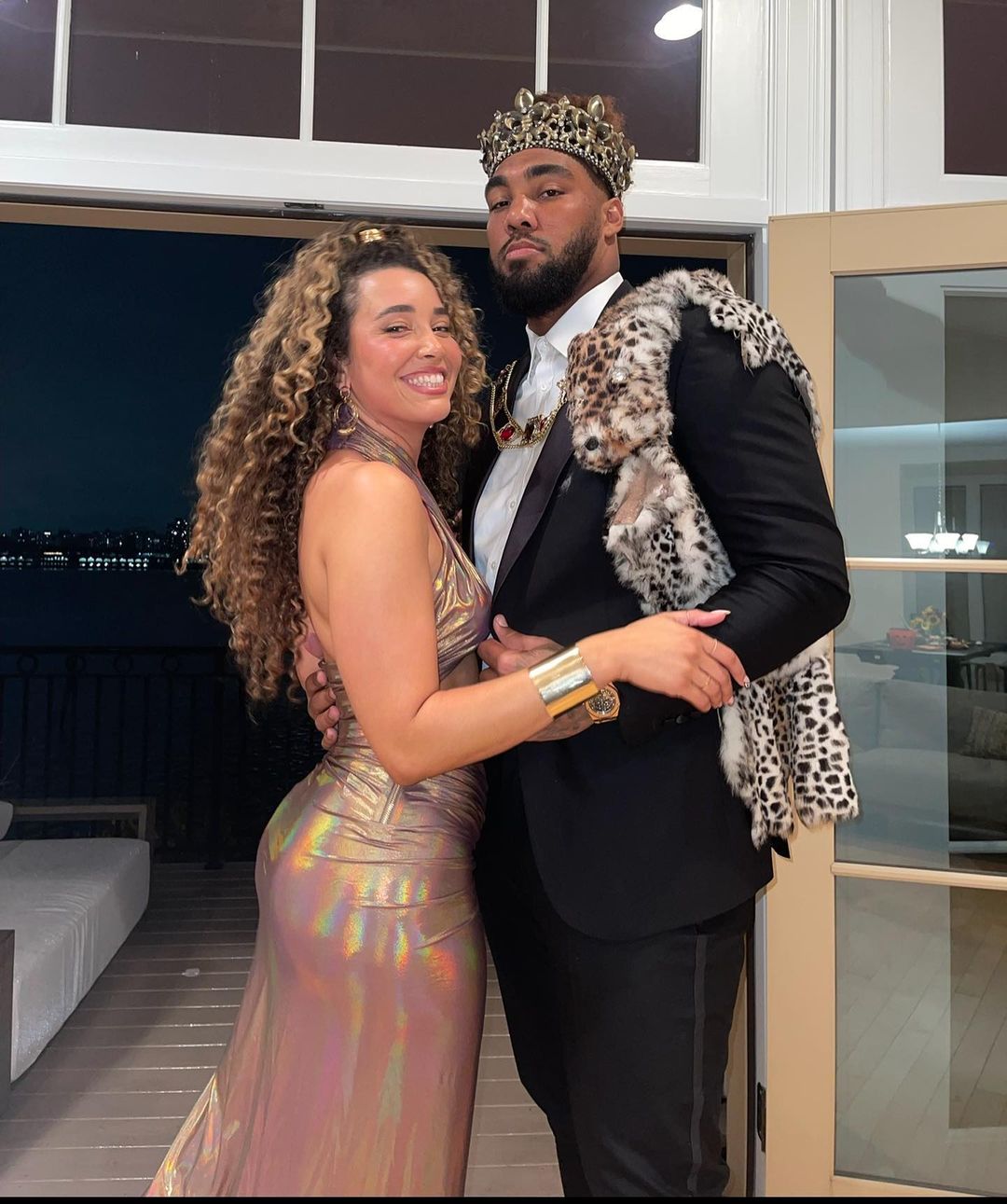 In addition to her academic achievements, Hailey has worked in various roles, including as a social media intern, a model, and a nanny.
Presently, she manages her website, offering guidance on meditation, breathwork, and self-love.
Furthermore, Lott has a YouTube channel covering stress relief, building confidence, and meditation routines.