Bayern Munich's formidable reputation is uncontested. They have systemized their play without any significant changes for over a decade and continue to do so. With the UEFA champions league quarter-finals around the bend, the club is already looking at transfers for the next season.
Bayern Munich have been busy and foresighted.
As winners of last Season's UEFA Champions League, they are under intense pressure to reclaim the trophy again.
Meanwhile, they've also started looking at transfers for the next season.
The management at The Reds know that to be at the top of their game, they have to be ahead competing with the other clubs in order to recruit candidates that will fit into their play structure.
So that they strategically continue to form the formidable team they already are.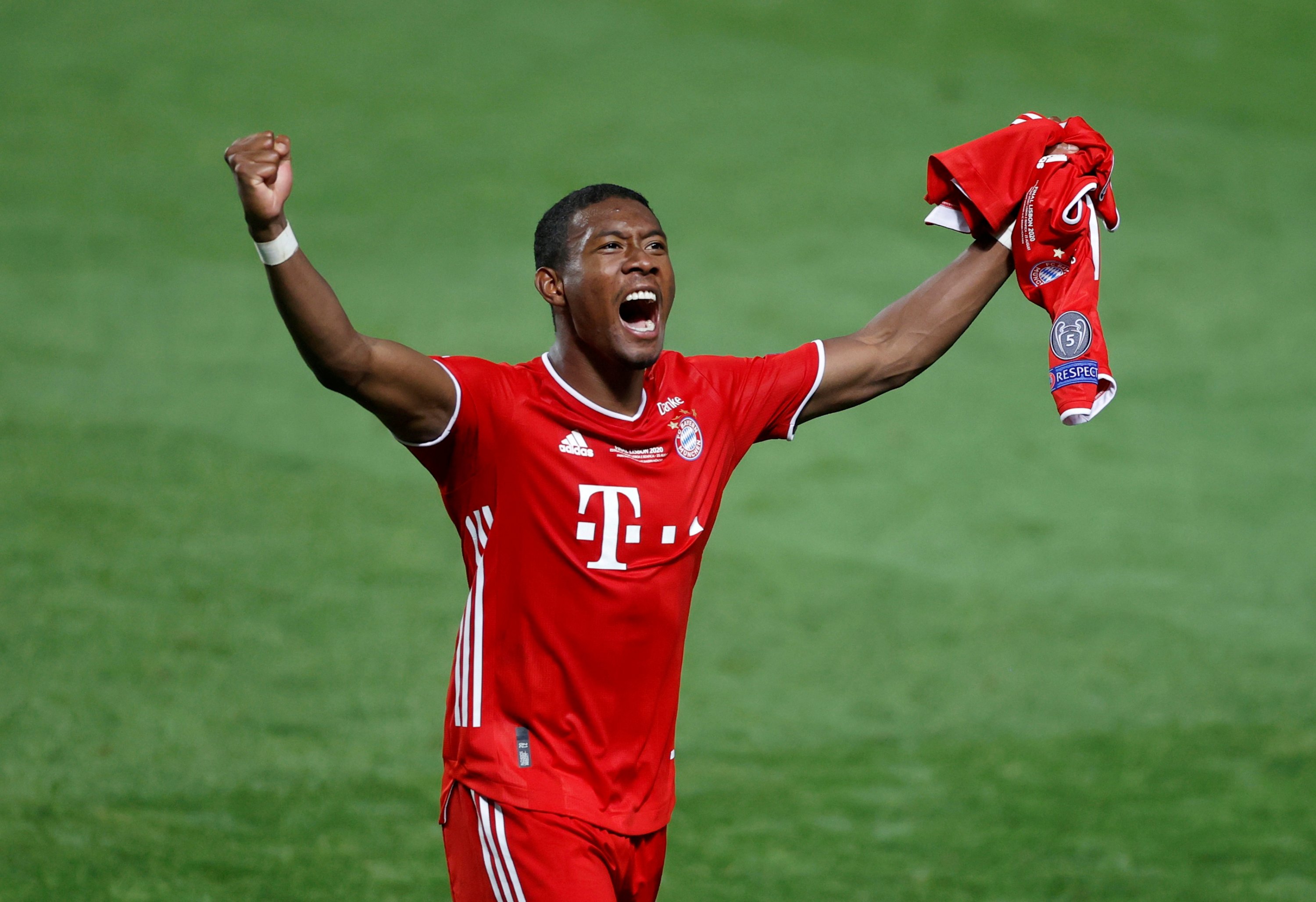 David Alaba, Jerome Boateng, and Javi Martinez are scheduled to leave Munich once the season ends.As reported, defender Alaba requested for £17m per year on extension of his contract.
So the German club decided not to extend it, as it wants to maintain a standardized and regularized wage structure with its players.
In February, Bayern's chairman, Karl-Heinz Rummenigge said they wouldn't be renewing Boateng's contract.
The 32-year-old has made more than 350 appearances for Munich and the club felt it was time for them not to commit to the defender anymore. He has been earning yearly £8.5m.
Javi Martinez, who is also 32, is the third defensive player to leave the club by summer's end. His contract expires too.
Bayern's Plans for Next Season's Defence
Lucas Hernandez replaces Alaba. He will be playing centre-back and left back like the Austrian.
Hernandez and Niklas Sule's responsibilities will increase than previously required.
Last year, in the summer, Tanguy Nianzou was transferred from Paris St-Germain, but due to his injuries during this season, he wasn't able to showcase his skills as wanted.
Boateng's replacement is Dayot Upamecano. The Frenchman is among RB Leipzig's outstanding young defenders and has attracted a lot of attention in Europe.
Bayern worked fast and over took the Premier League clubs, who were anticipating to take in Dayot.
Upamecano will dynamically play centre-back filling in Boateng's shoes. In February, the club prompted a £36.4m buyout clause in the Frenchman's contract with RB Leipzig.
Bayern Munich boss Hansi Flick was concerned last summer, as he felt his squad would be under high pressure induced by a very demanding schedule.
So management took the initiative to carry out a couple of urgent signings, which on their part wasn't their usual way of working.
They went ahead instead of negotiating with other potential players. Generally, they prefer doing transfers before competitors in order to avoid waging war in biddings.
The German club, however, made the decision early on and took on Upamecano, who was fully vouched for, going by his performance.
The same goes for Omar Richards. 23 years old, he will be the backup for Alphonso Davies in the new season and recently got a contract from Bayern.
Hindsight for Bayern Munich's Continued Success
Bayern's focus is not just on defense. Lately, they contracted out an extended five-year agreement with Jamal Musiala.
Considered to become Thomas Muller's successor, the 18-year-old was quickly sought before the clubs Barcelona and Liverpool could step in with their offers.
The German club is also considering the transfer of a top-notch center-forward in their next step for team building.
The Reds' manager was lately referring to Borussia Dortmund's Erling Braut Haaland.
Dubbed "The Terminator", he has a buyout clause of £65m. A prolific player, he is regarded among the best strikers in world football.
Flick and management are keen to trigger the clause in 2022 when Robert Lewandowski will become 34 in August.
The Polish ace striker has over 500 senior career goals, and in Bundesliga history, among the best players.
On 17 March's game against Lazio, he scored his 32nd goal of the season in all competitions.
The Formidability of Bayern Munich Doesn't Wane
Bayern's transfer business in putting together yet another lethal squad for the new season should go a long way.
The combination of young and seasoned players such as the likes of Upamecano, Alphonso Boyle Davies, Joshua Kimmich, and Leon Goretzka creates the force of the German club.
They succeed in becoming invincible and a feared opponent for the other clubs.
Bayern have remained unbeaten in past 31 home matches of all competitions.
The reigning champions now face Paris Saint-Germain in the UEFA Champions League quarter-finals on 8th and 14th April.
In the Champions League's history, The Reds have set the record of having the most numbers to qualify for the quarter-finals.
It is the 19th time that the club has qualified for it. And the pressure is on.