An American professional tennis player, Ben Shelton uncle Todd Witsken was a former tennis champ.
Ben Shelton's family is deeply rooted in the world of tennis, with his parents, sister, and uncle all possessing extensive experience in the sport.
Todd specialized in playing doubles and began his professional career in 1985.+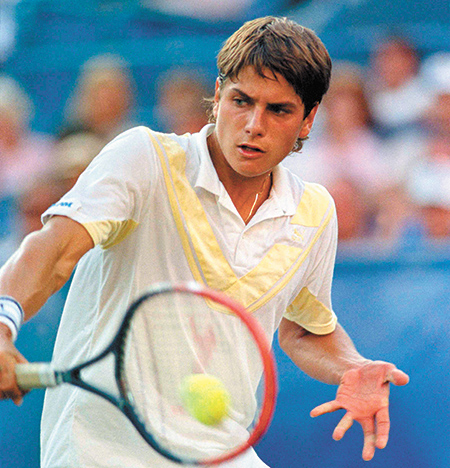 Tragically, he decided to retire from professional tennis just before the 1993 US Open.
His life was cut short when he succumbed to brain cancer on May 25, 1998, at age 34.
Todd Witsken Ben Shelton Uncle Was a Tennis Champ
Ben Shelton uncle, Todd Witsken, was born on November 4, 1963, to his parents, Marilyn and Henry Witsken, in Zionsville, Indiana.
He was one of eight children born to his parents. He grew up with four brothers, Mark, Steve, Rick, and Matt, and three sisters, Deanna Ponsler, Lisa Witsken, and Gena Alexander.
His hometown was Carmel, Indiana, where he left behind four children.
Todd Witsken was a tennis luminary renowned for his exceptional skills in doubles play. His professional journey began in 1985, marking the commencement of a remarkable career.
Notably, he achieved the prestigious status of being a three-time all-American during his collegiate years at the University of Southern California.
Witsken's career was punctuated by remarkable achievements. He soared to career-high rankings, attaining the coveted world No. 43 spot in singles and an impressive No. 4 ranking in doubles.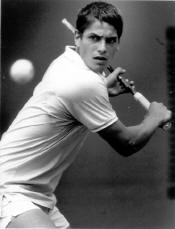 One of the most iconic moments in Todd Witsken's career occurred at the 1986 US Open.
In a thrilling third-round match, he triumphed over the five-time US Open champion, Jimmy Connors, with a score of 6–2, 6–4, 7–5. This historic victory marked the first time since 1973 that Connors had failed to reach the US Open semifinals.
In 1989, Witsken engaged in an epic battle at Wimbledon, facing off against Greg Holmes in a second-round match that will be remembered in tennis history.
The match stretched to a marathon duration, lasting an astonishing 5 hours and 28 minutes.
Holmes ultimately secured a victory with a score of 7–5, 4–6, 6–7(5), 6–4, 12–14. This match held the record as the longest men's singles match at Wimbledon until the record-breaking Isner-Mahut match in 2010.
Retirement & Death
Tragically, Todd Witsken retired from professional tennis just before the 1993 US Open.
His promising career was cut short when he succumbed to brain cancer on May 25, 1998, at the age of 34.
Despite his untimely passing, Todd Witsken's legacy in the world of tennis endures, with his remarkable achievements and unforgettable moments etched into the annals of the sport's history.
Personal Life & More
Ben Shelton uncle Todd Witsken married his wife, Lisa, with whom he had four kids: Tyler, Conner, Tanner, and Carlie.
Following his retirement from the professional tennis tour in 1993, Witsken assumed the director role at the Indianapolis Tennis Center.
He committed himself to this role with unwavering dedication, diligently working daily to contribute to the center's success.
However, as the grip of illness tightened, Witsken's health deteriorated, prompting him to make a difficult decision.
In March, faced with the worsening condition, he chose to forego further treatment.