Ben Skowronek has been engaged to long-term girlfriend and wife to be Brianna Stroup since May 2022.
The pair reportedly met during their time at Northwestern University, where they were members of varsity football and lacrosse teams.
However, the details of their initial meeting and the start of their relationship remain undisclosed.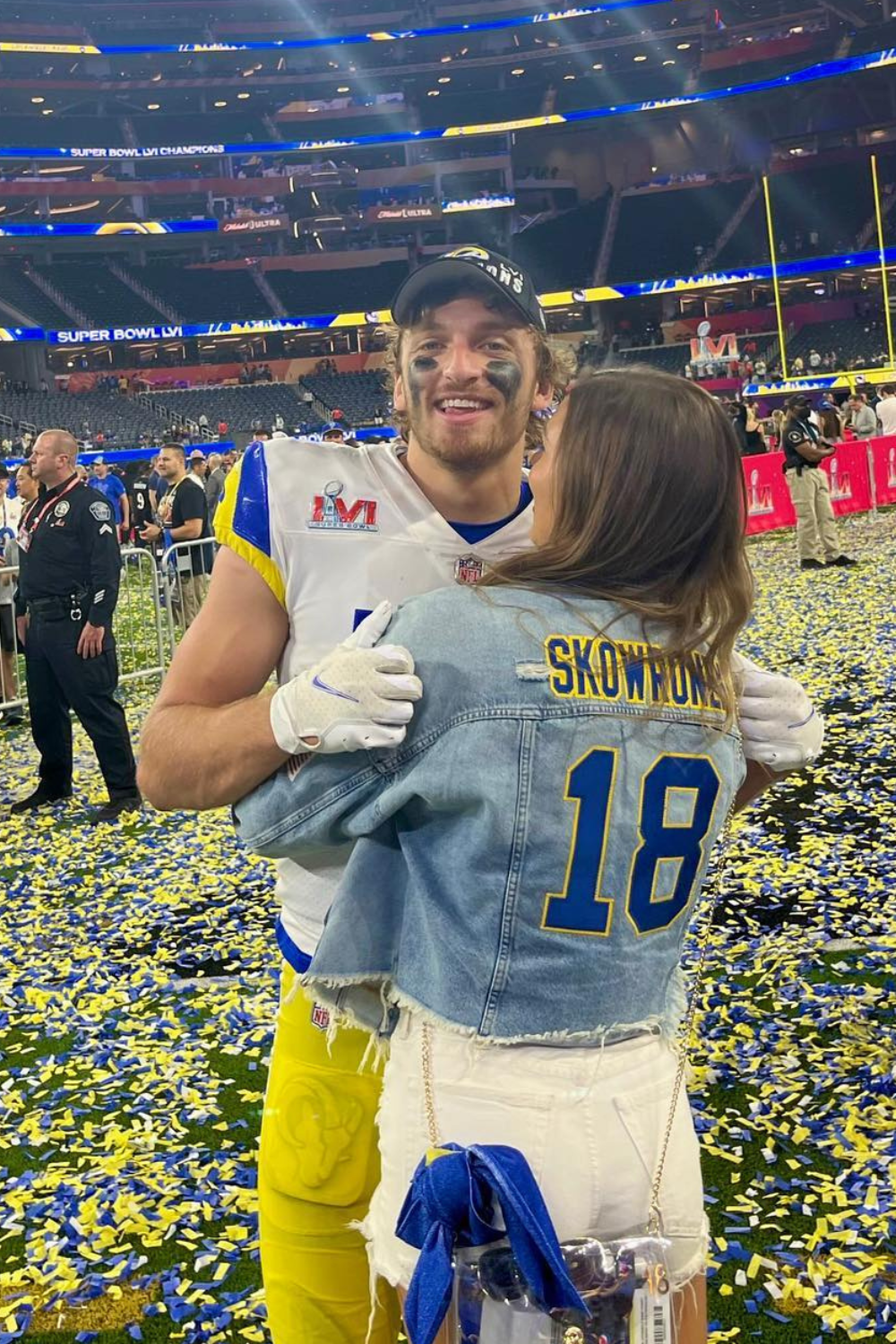 Bennett William Skowronek, born June 27, 1997, is an American football wide receiver for the Los Angeles Rams of the NFL.
He played high school football at Homestead High School and was named first-team All-Indiana and Mr. Indiana Football award.
For his collegiate career, he flaunted two different jerseys of Northwestern Wildcats (2016-2019) and Notre Dame Fighting Irish (2020).
The year-old football wide receiver started his professional career as the 7th-round pick of the Los Angeles Rams in the 2021 NFL draft.
In his rookie season with the Rams, he caught two receptions for 12 years in their triumph over the Cincinnati Bengals in the Super Bowl LVI.
Wife To Be Brianna Stroup
Ben Skowronek got engaged to his girlfriend, Brianna Stroup, and the couple announced their engagement news via Instagram on May 17, 2023.
Skowronek and Stroup attended the same college and were members of the football and lacrosse teams, respectively.
However, they have not revealed when they started dating.
Nonetheless, Ben's lovely pairing with his wife to be, Brianna, looks great, and soon we will get to hear the wedding bells.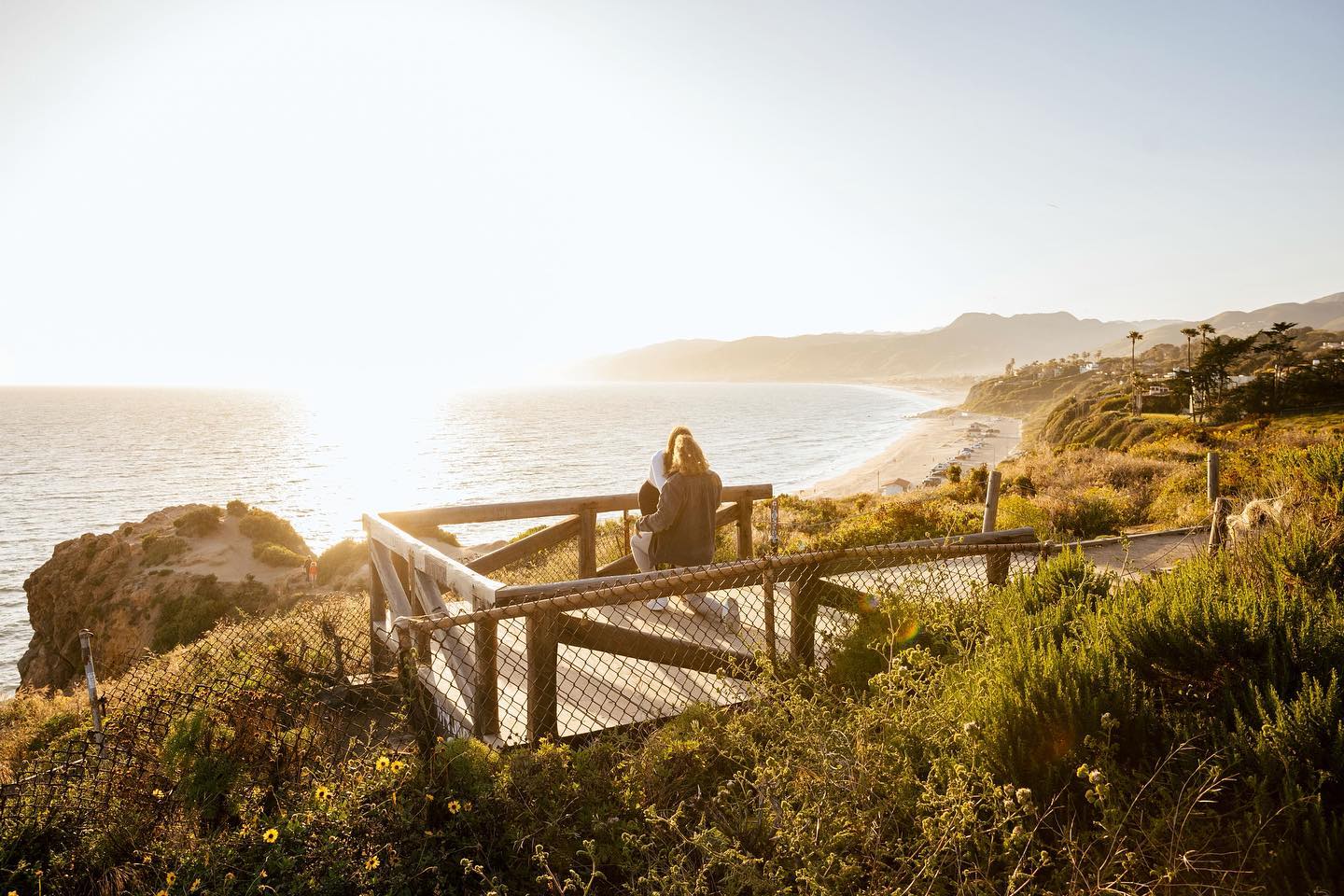 Brianna was born as the second child of her parents, Dan, a former lacrosse player, and Rita. She grew up with two other sisters, Danita and Daniella.
Following their father's footsteps, all three siblings played college lacrosse at Northwestern University.
Brianna graduated in 2021, and her elder sister Danita in 2018. Similarly, the youngest, Daniella, is in her senior year at Northwestern.
Brianna Stroup Father Dan Played In NLL
Dan Stroup lives in Port Coquitlam with his wife, Rita. The Stroup couple are high school sweethearts and tied the knot in 1991.
He played in the National Lacrosse League with several teams over 13 seasons. During his professional playing career, he won four NLL Cups.
The NLL Hall of Fame also served as the coach for the Washington/Vancouver Stealth and co-head coach in Colorado for four years.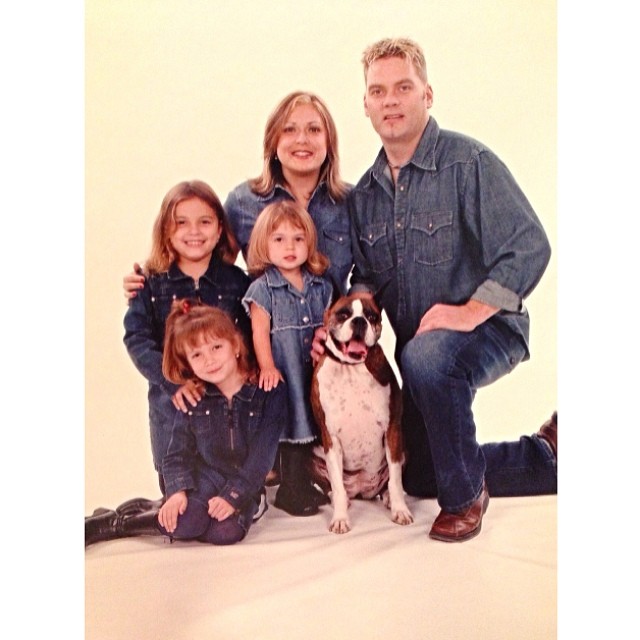 Moreover, he is currently working as an assistant chief with the Vancouver Fire and Rescue Services.
Dan started working as a fireman the same year he got married to Rita, and only in 2016 was he promoted to assistant chief.
Brianna Stroup Lacrosse Career
Ben Skowronek's wife to be, Brianna, attended Riverside Secondary School and played lacrosse with the varsity team.
During high school, she earned the field lacrosse MVP title in 2015 and 2016 and was named Provincial All-Star team in 2012.
For her collegiate career, she committed to play lacrosse for the Northeastern Wildcats. In her freshman year, she was ranked third among all first-year players with six goals.
Similarly, she appeared in 17 games in her sophomore year and was named Academic All-Big Ten.