Top 12 Beautiful Best Looking NFL Wives!! These WAGS combine beauty and wealth, which will surprise you as they always make the headlines.
There are many crazy fans of NFL players who want to learn every detail about their life.
So, if you're one of them and looking for information about the beautiful wives of NFL players, this article perfectly fits you.
The NFL wives are all equally gorgeous, and conveniently for you; we have picked out some of the best-looking wives of the NFL players.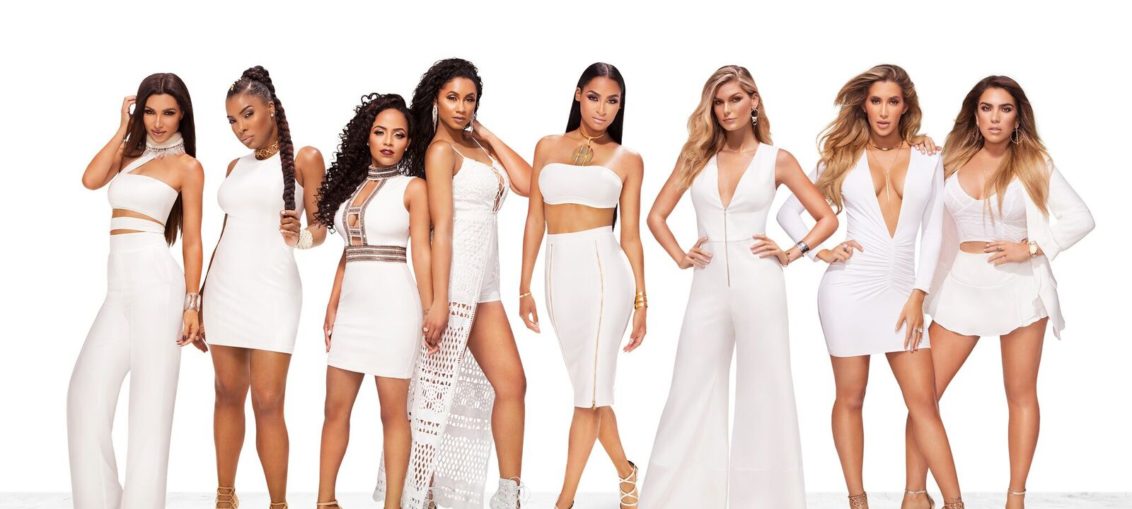 The NFL wives are all beautiful and fabulous in their way. So, we don't dare to rank these ladies for their beauty. Instead, this list is compiled based on their success.
On the top of the list is Gisele Bündchen, who is now divorced from Brady. On January 10, 2023, the couple was found to be the equity holder of FTX, which ended in bankruptcy.
According to the filing, Gisele received 686,761 common shares of FTX, and Tom received 1,144,861 common shares.
Without further delay, let's see if your favorite NFL wife makes to the list:
Quick Overview
| | | |
| --- | --- | --- |
| Wife Name | Husband | Net Worth |
| 12. Elsie Pollard Tate | Golden Tate | $100K |
| 11. Rachel Bush | Jordyn Poyer | $500K |
| 10. Claire Kittle | George Kittle | $600K |
| 9. Marissa Powell | Kyle Van Noy | $20 Million (Combined With Kyle) |
| 8. Lauren Tannehill | Ryan Tannehill | $1 Million |
| 7. Britany Brees | Drew Brees | $1 Million |
| 6. Sasha lee Dindayal | Antonio Gates | $1-$5 million |
| 5. Elizabeth Barry | Alex Smith | $2 Million |
| 4. Ashley Nicole Roberts | Philip Wheeler | $1-$5 Million |
| 3. Katherine Webb | A. J. McCarron | $1-$5 Million |
| 2. Ciara | Russell Wilson | $20 Million |
| 1. Gisele Bündchen | Tom Brady | $400 Million |
Beautiful Wives Of The NFL Players
The data below are gathered from trusted sources like Forbes and Sports Drop.
12.
Elise Pollard Tate | Wife Of Golden Tate
Elsie Pollard Tate rose to fame when she married Super Bowl XLVII-winning wide receiver Golden Tate in 2017.
Apart from being the wife famous NFL player, she is also a published author. She published her children's book in 2019.
Elsie has worked as a business development officer and has a net worth of roughly $100k as of 2023.
The couple met at a bar on college weekend and married in 2017. They share two beautiful children named Londyn Tate and Golden Tate IV.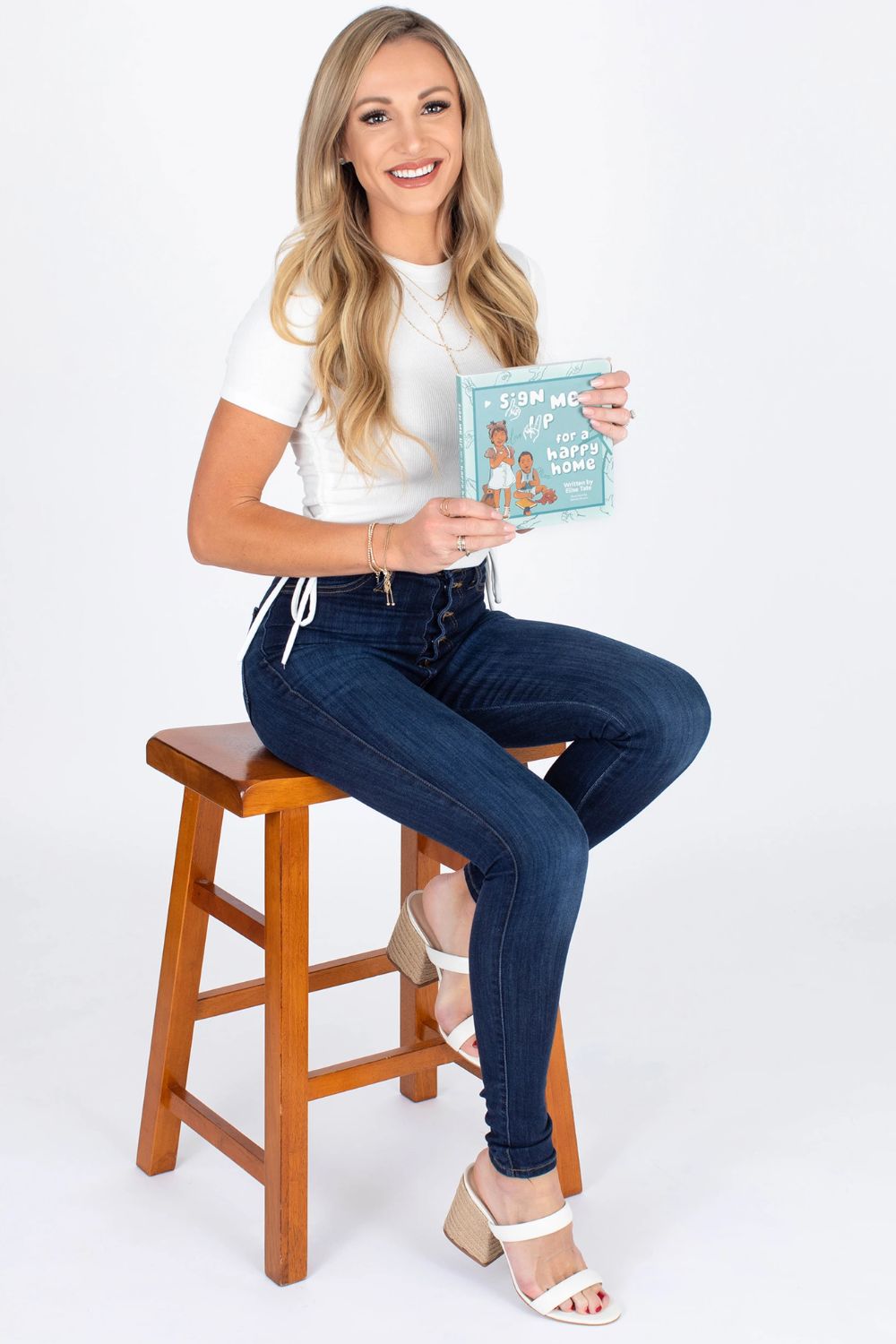 She is focused on raising their family with values and enjoys taking vacation trips with both of their kids.
Elise is supportive of her husband. She shares NFL-related news and updates about their shared family on her social handles.
11. Rachel Bush | Wife Of Jordyn Poyer
Rachel Bush is a model wife of the Buffalo Bill's safety, Jordyn Poyer.
Bush is bright and has an outspoken personality. She met Jordyn via Twitter in 2015 at the age of 18. In this era of social media, they prove that you can find love online.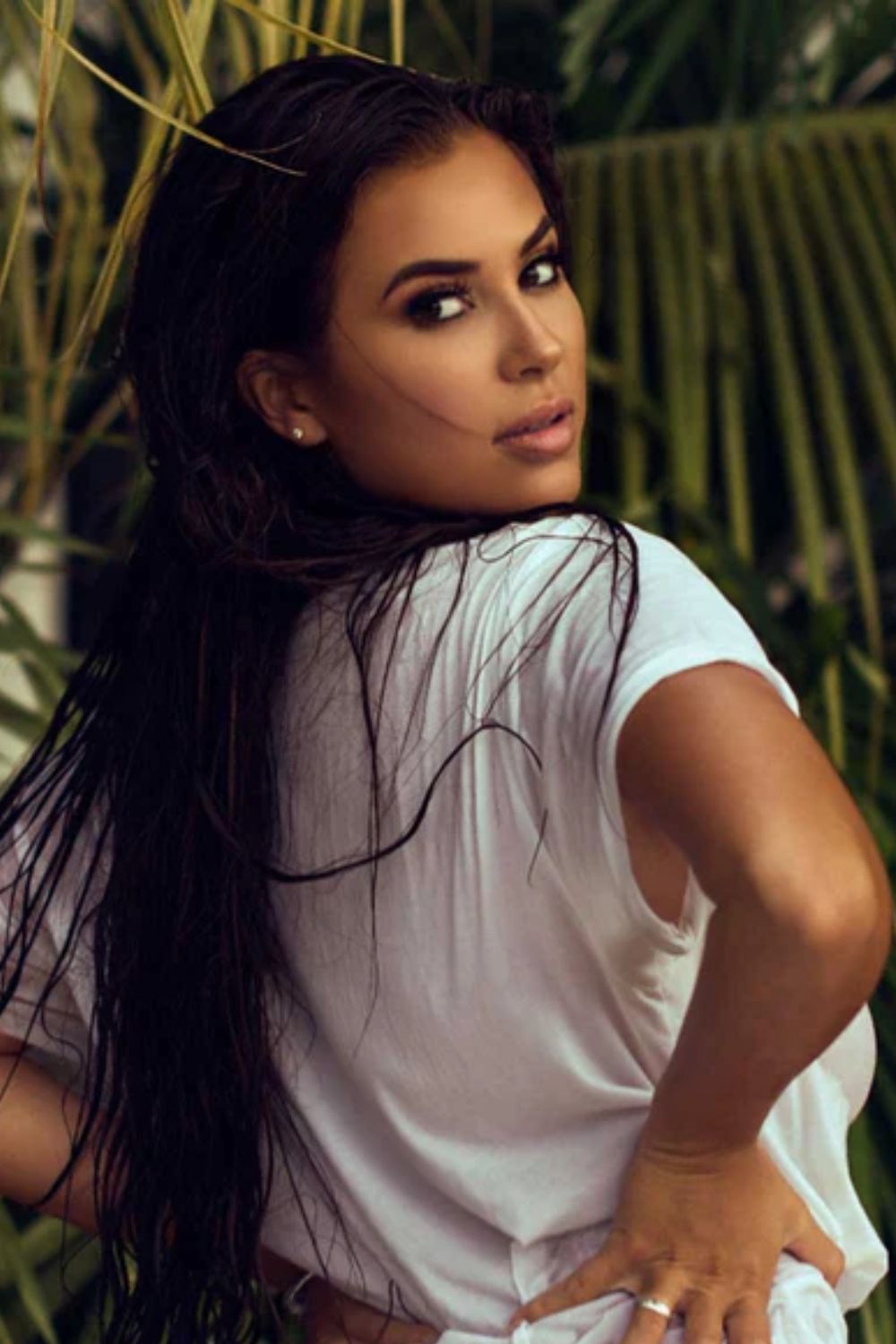 The couple started dating in 2015, and after three years, they married on February 17, 2018, in Jamaica.
This happy couple welcomed their beautiful baby girl Aliyah Anne Poyer in 2016 before they were married.
Rachel is in the skincare business and has a line called LeaLa Natural Skincare.
She also has an OnlyFans, where she shares behind-the-scenes of her photoshoot for a monthly subscription of $21.
Rachel, in 2021 made headlines when she tweeted about Buffalo Bill's vaccination policy.
10.
Claire Kittle | Wife Of George Kittle
George Kittle is the next champion in the making. But he thinks his best catch yet is his wife, Claire Kittle. They met during their first year and dated throughout their college years.
As dramatic and romantic as it sounds, George proposed to Claire during a fake team photoshoot. He planned the photoshoot with the team's photographer and video editors.
They arranged all the cameras and drones on the beach, and he then popped the question to Claire, to which she said yes.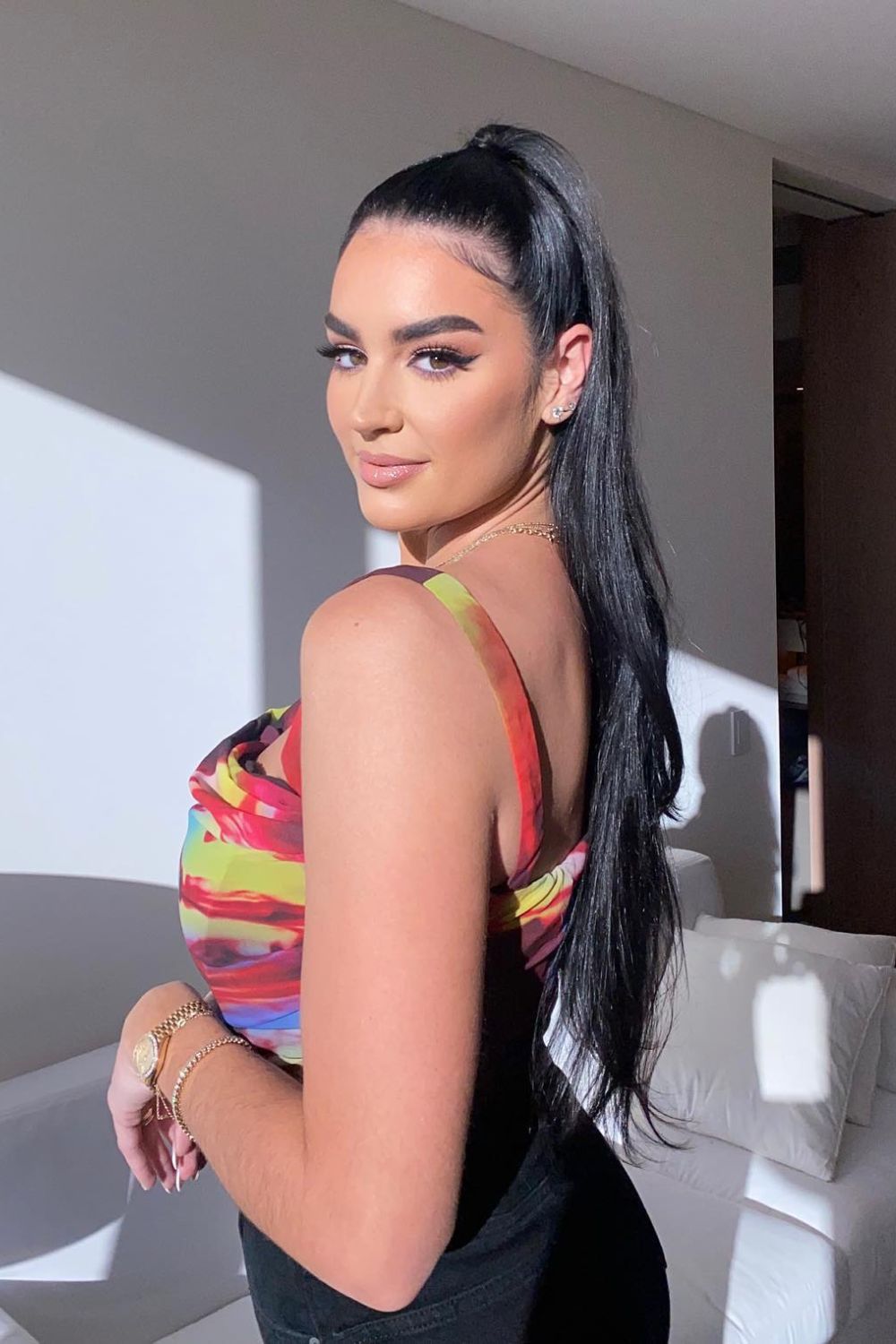 They married in April 2019 in a small wedding ceremony in Iowa with their closest friends and families.
It took place in the Iowa Jewelry store. George's father ordained the wedding, and Claire's mother was a photographer.
The wife of George, Claire, is a total fitness freak and a certified fitness model. She has invested in Claire Till Fitness LLC and the eyewear industry called Zenni.
Besides, on Letty Set Go's site, Claire shares blogs related to fashion and beauty tips and interior decor.
The NFL wife has been going through a stressful time since Claire on Christmas discovered her pregnancy.
Later on February 14, 2023, she revealed publicly that she had an ectopic pregnancy and underwent surgery that night, resulting in a miscarriage.
9.
Marissa Powell | Wife Of Kyle Van Noy
Next on our list of best-looking NFL wives is Marissa Powell, the wife of Kyle Van Noy. In 2013, Marissa won the Miss Utah beauty pageant and the heart of the NFL player.
He first saw her in the pageant and fell in love with her. The couple showers love on each other, as seen on their social platforms.
Marissa is an actress by profession and played a memorable part in Ballers in 2015 (an American sports comedy-drama series) and participated in Miss USA in 2013.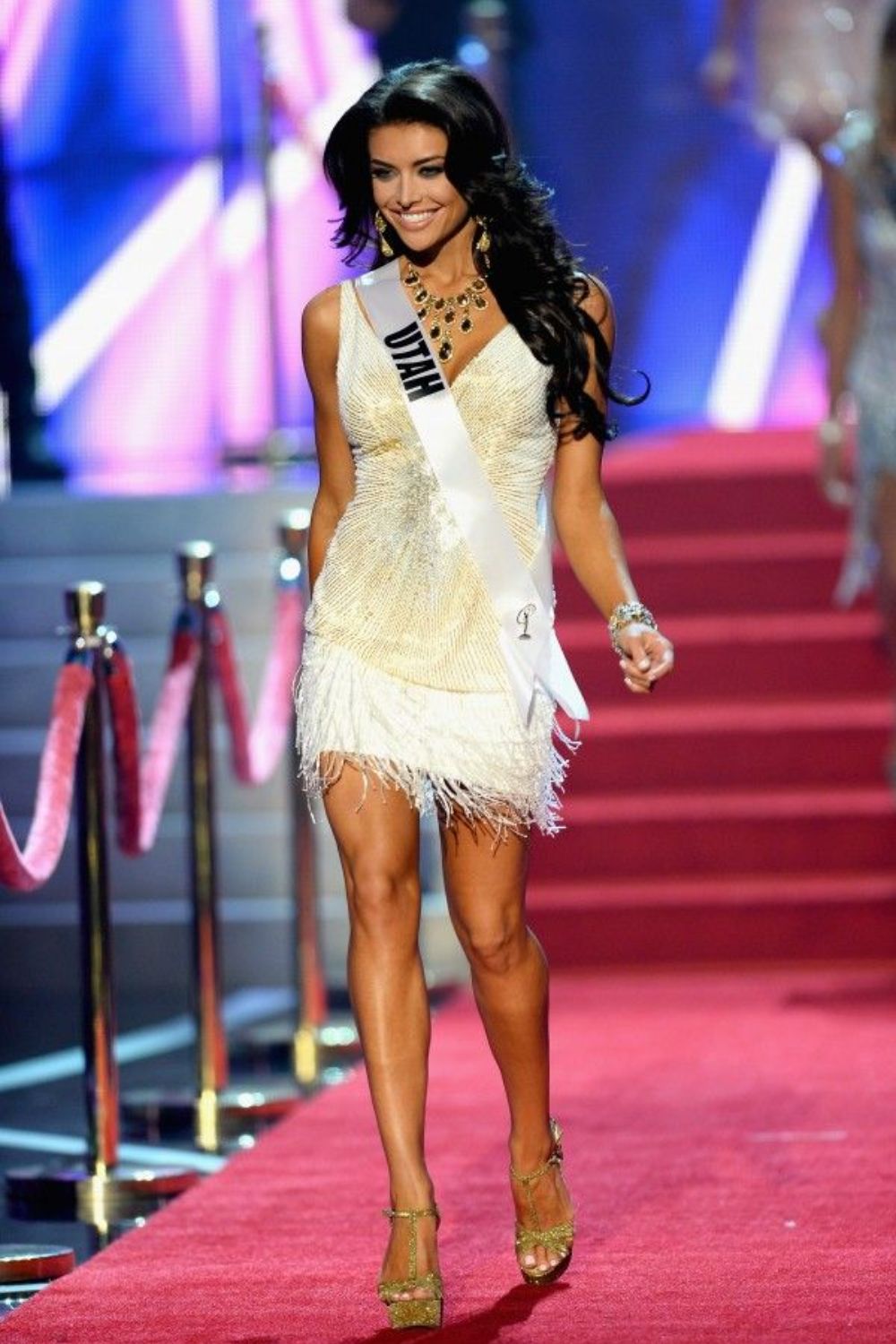 Moreover, she is also the co-founder and vice-president of the Van Noy Valor Foundation, which aims to support disadvantaged youths. She holds a combined net worth of $20 million with Kyle as of 2023.
She married her now-husband Kyle in 2014 in Salt Lake City, Utah. Additionally, it was her mother who planned their wedding.
The couple was blessed with a boy named Trae Legend Van Noy, named after his father, on September 8, 2019.
They had another baby (girl) on February 23, 2022, and named her Giavanna Monnae Van Noy.
8.
Lauren Tannehill | Wife Of Ryan Tannehill
Counting at no eight is Lauren Tannehill has been by Ryan Tannehill's side since their days at Texas A&M.
She is his best supporter and the number one fan. As Ryan rose to fame, his wife Lauren also shot to stardom.
Lauren and Ryan have always prioritized their faith in Christianity their whole life. This common belief led them to bond over various topics, and now they enjoy their happily ever after.
Lauren has stated that she sends bible verses and encouragement whenever her husband feels low. Ryan describes her as a beautiful and sweet woman inside and out.
She landed on modeling gig while still in college. The 35-year-old is the face of a jewelry company, Levinson Jewelers.
Along with this, she has a vast social media following for her unique personality. Her net worth is $1 million as of 2023.
They share two kids a son named Steel and a daughter named Stella. Every week, they are seen cheering their dads, who is a QB for Tennessee Titans.
7.
Britany Brees | Wife Of Drew Brees
This New Orleans Saints quarterback, Drew Brees, married Brittany in 2003. They share four beautiful children; Baylen, Bowen, Callen, and a daughter Rylen.
The couple went to the same university, Purdue University. It was on their 20th birthday of Drew when they met each other, and after six months, Drew finally gathered the courage to express his love.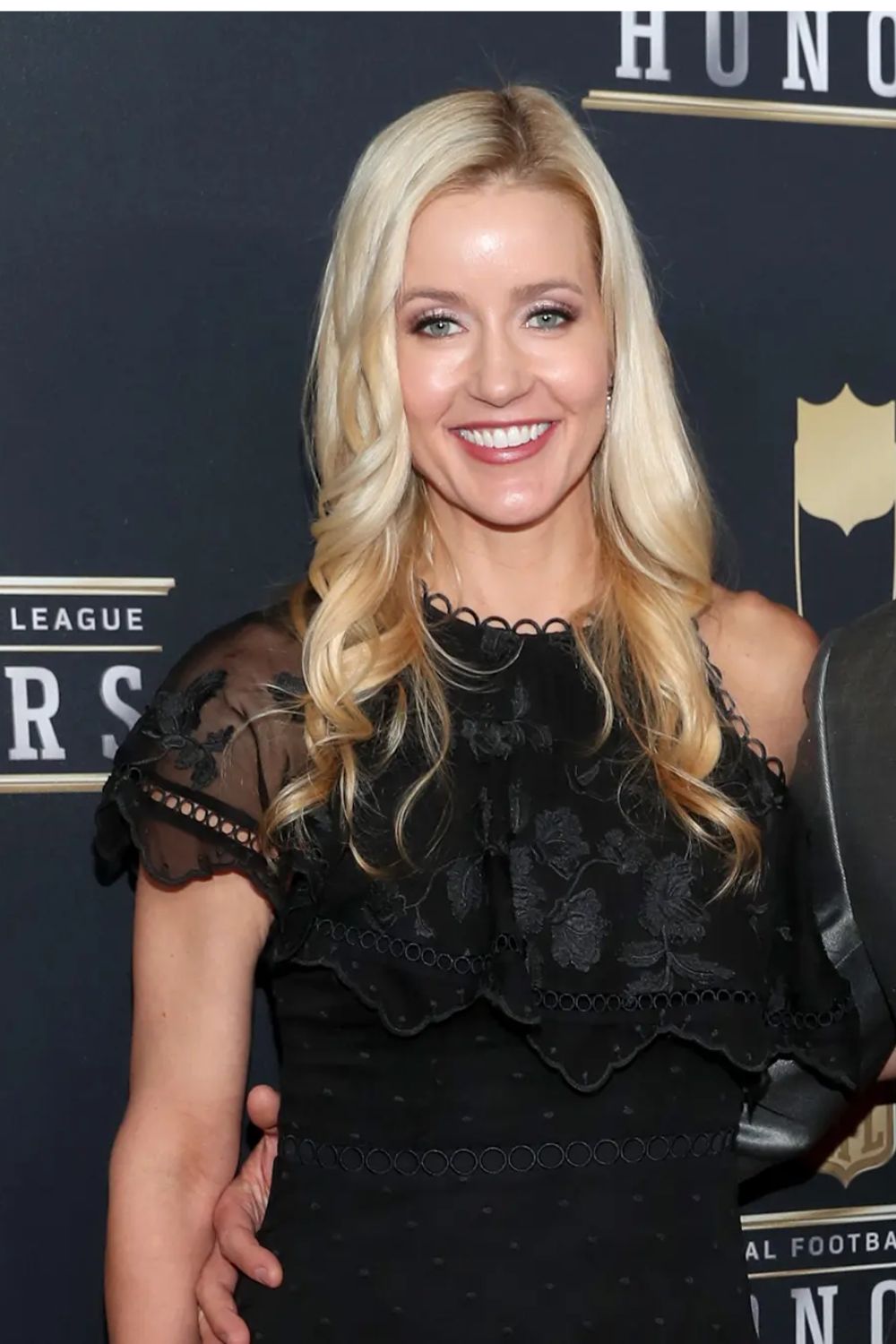 Since then, the couple has been together and married on February 8, 2003; Brittany is beautiful, loving, and funny; this is how her husband describes her.
They also started a foundation called "Brees Dream Foundation." This foundation is dedicated to improving cancer patients' quality of life and providing care and opportunities for children and families in need.
The Brees Dream Foundation, in partnership with the BuildStrong Foundation, the Home Builders Institute, and Franchise for Good, paid for the academy's construction.
In progress, the National Association of Home Builders reported 380,000 open positions in construction across the country at the beginning of 2022.
The couple has also appeared at many charity events together. They have been at each other's support for all the years of their marriage. After nearly two decades of marriage, they are inseparable.
6.
Sasha lee Dindayal | Wife Of Antonio Gates
This Canadian-born American TV personality married American football player Antonio Gates in 2011 in Encino, California. They share two children, Ayla and Avens Gates.
Sasha is of Trinidad descent and moved to California when she was young. She also was in the reality series WAGS. She is very successful in her own right.
Although she couldn't make it big in the film industry, she has a net worth of $1-$5 million as of 2023.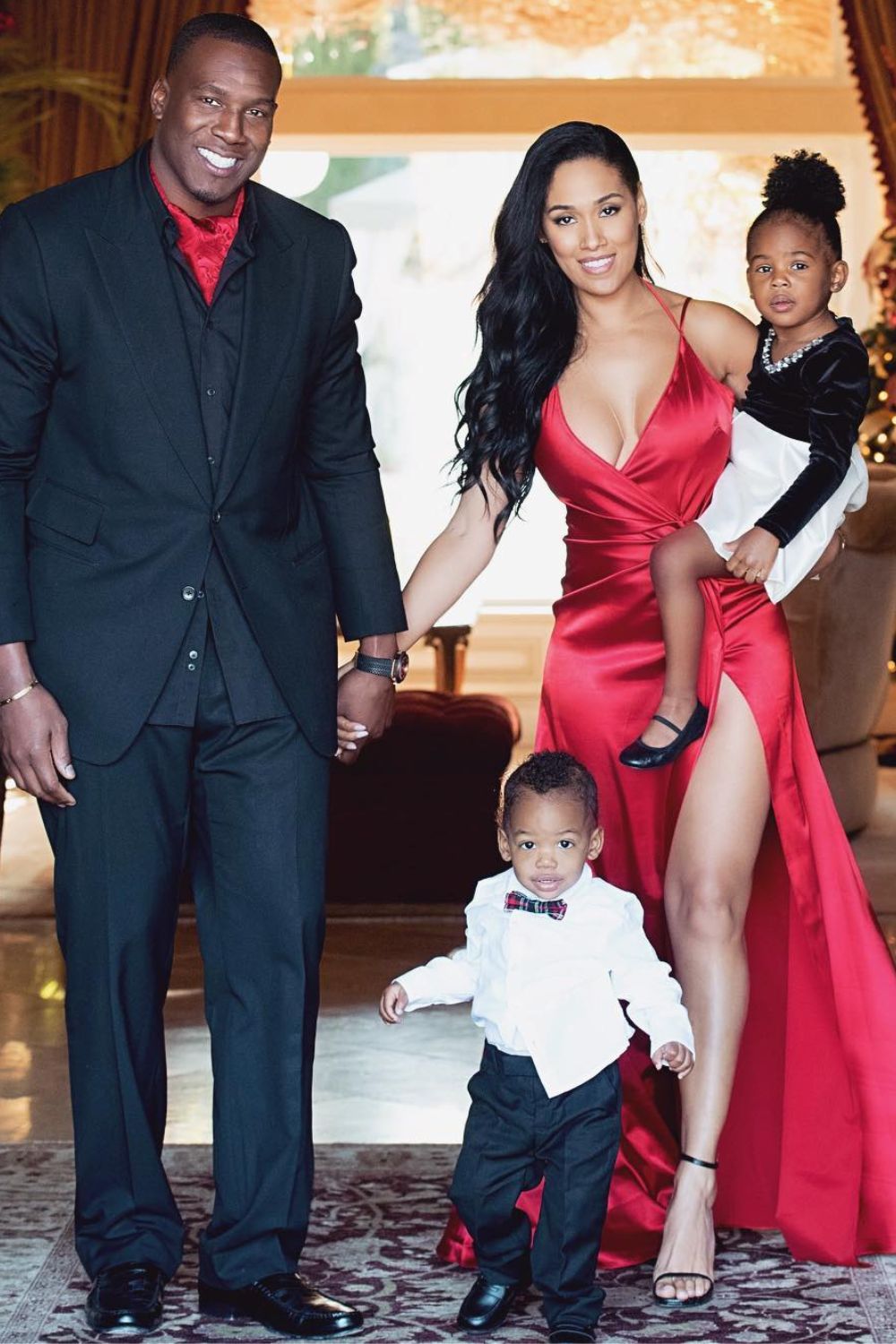 Sasha is devoted to motherhood and takes her two children as her world. She works for charity organizations and donates to the needy regularly.
This NFL wife is also working as an entrepreneur and recording artist.
Additionally, after Antonio, her husband's retirement (January 14, 2020), he participated in the dance reality show The Real Dirty Dancing, which aired on February 1, 2022, on Fox.
5. Elizabeth Barry | Wife Of Alex Smith
Elizabeth Barry is ranked 5th on our list of best-looking NFL wives, the wife of former Washington QB Alex Smith. They have been married since 2009 and are more vital than ever.
Barry has been the pillar for Alex through thick and thin. She was his source of strength when he suffered a career-threatening injury in 2018.
Elizabeth used to be an Oakland Raiders cheerleader. Also, most of her professional information is not known to the public. However, she has a net worth of $2 million as of 2023.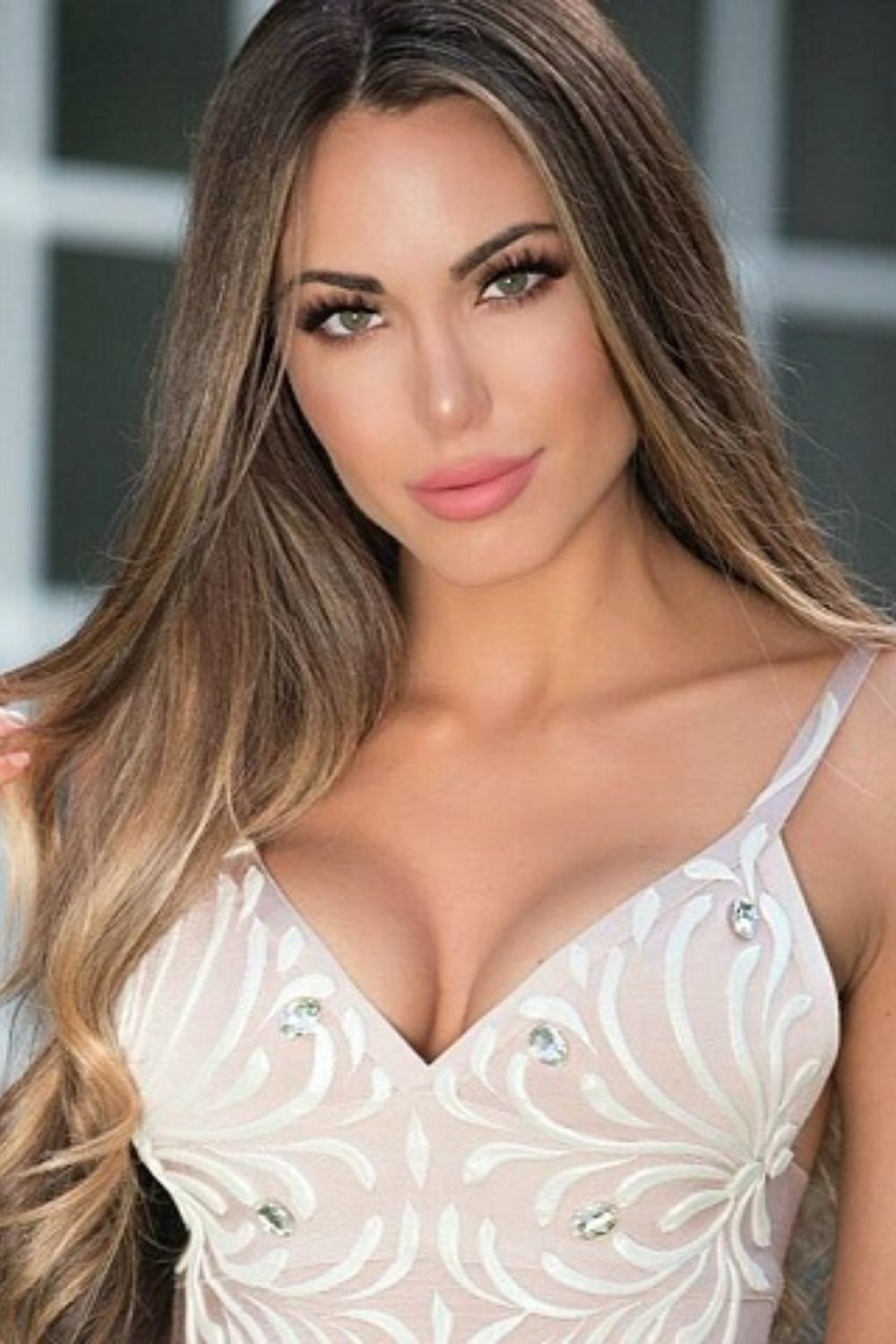 The beautiful couple shares two sons, Hayes and Hudson, and a daughter, Sloane.
Barry has updated fans about the process throughout his recovery from the catastrophic knee injury.
In addition, she has been by his side now that Alex has retired after playing 16 seasons of the game on April 19, 2021.
4. Ashley Nicole Roberts | Wife Of Philip Wheeler
The famous American TV personality, fashion influencer, and social media influencer Ashley Nicole Roberts married NFL superstar Philip Wheeler. She is a stunning woman who has a great sense of style.
The couple got to know each other for a long time and finally tied the knot back in 2017.
They have two sons, Duce and Phox Wheeler (born July 2, 2018).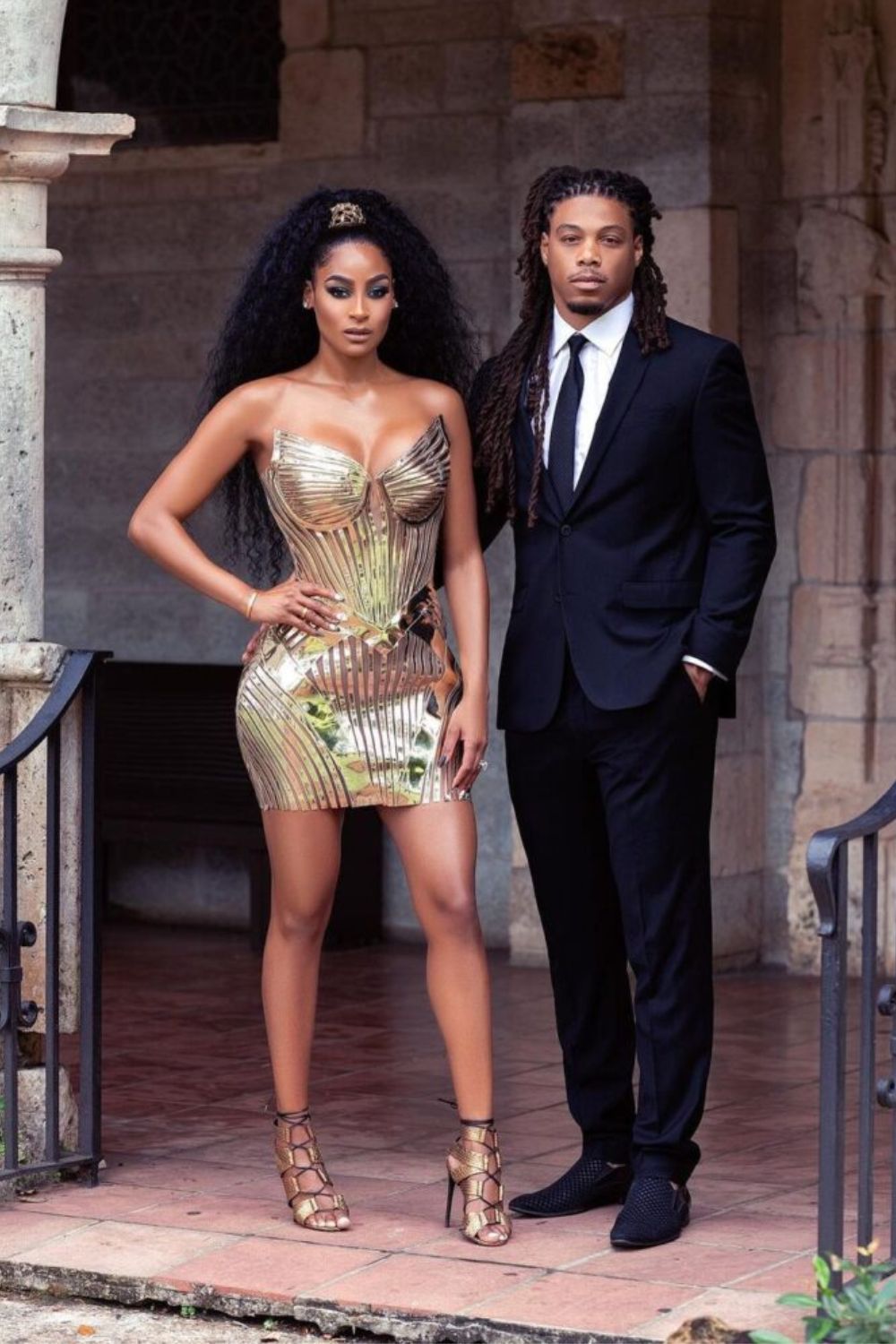 Ashley is an American model and also appears in the reality show WAGS Miami. She is driven and is a very successful reality star.
Ashley has gathered a net worth of $1-$3 million as of 2023 with all the modeling gigs.
She has been heavily criticized by the public and gossip magazines, but she keeps her ground by being the best she can be to her husband and beautiful son.
3. Katherine Webb | Wife Of A.J. McCarron
Katherine is a beauty queen who has participated in Miss Georgia USA 2008 and Miss Alabama 2012. She also made it to the top 10 of Miss USA 2012. She is a model, beauty queen, and television personality.
The model married quarterback for the St. Louis BattleHawks of the XFL A.J. McCarron in July 2014 in Orange Beach, Alabama. They share three children; Gunnar Cruz McCarron (2021), Tripp (2016), and Cash (2018).
She is an Evangelical Christian and regularly involved with her church, and her husband is a devout Catholic Christian.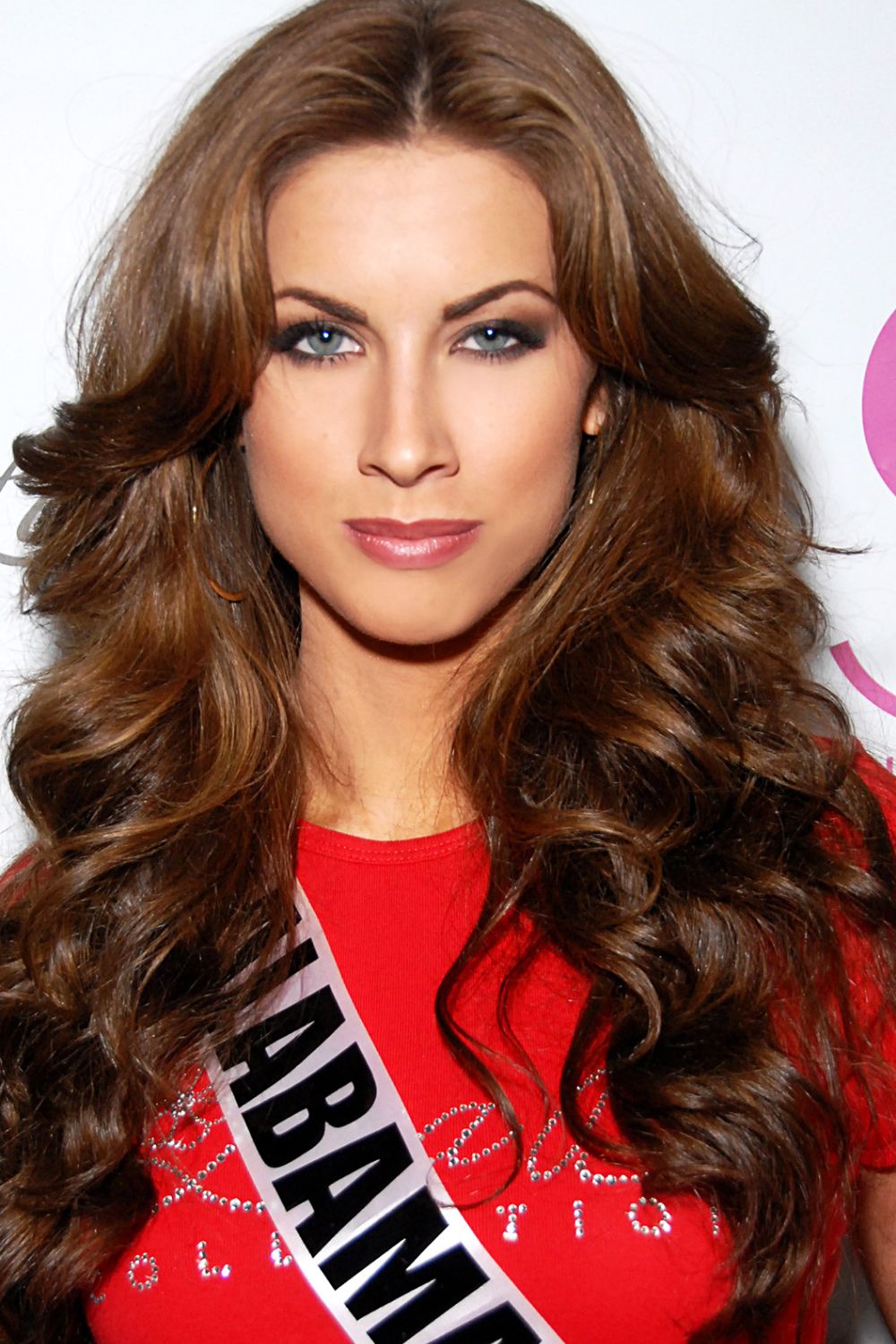 She has garnered national attention ever since she participated in Miss USA.
The beauty pageant winner's net worth is estimated to be $1-$5 million as of 2023, and she lives the best life with her family.
Katherine Webb posted a touching message to A.J. McCarron after her husband's successful 2023 XFL winning season debut.
She wrote on her Instagram, "Not many ppl (sic) know how meaningful this win was, but you a baddd (sic) man.
2. Ciara | Wife Of Russell Wilson
You probably live under the rock if you do not know about Ciara. Ciara is a famous singer, songwriter, dancer, and model. She tied the knot with the Broncos QB Russell Wilson in 2016 and is the mother of two beautiful children, a son (Win Harrison) and a daughter (Sienna Princess.)
Ciara captured then-Seahawks quarterback Russell Wilson's heart in early 2015.
She proudly supports her husband and appears with him in events like Met Gala.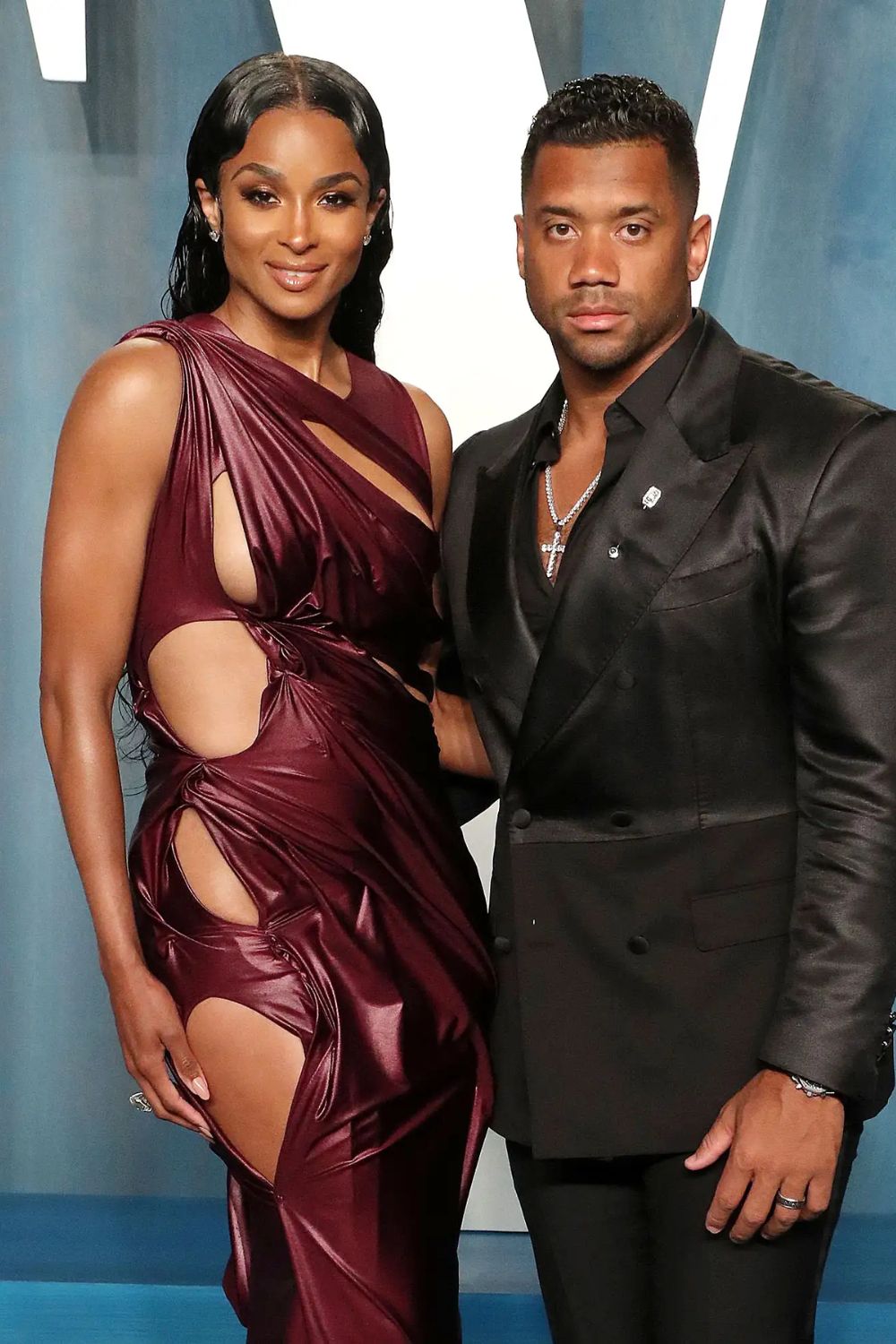 In the 2021 Met Gala, she wore a beautiful dress with her husband's jersey number and carried a football-shaped purse to compliment that dress.
With her successful career in Hollywood and all the endorsements and sponsorships with big companies, she has collected a net worth of $20 million.
The famous singer has stepped on many significant investments, which help her earn a large amount of money, like the Portland Diamond Project, Why Not You Productions, House of LR&C, Amazon, and many more.
Russell Wilson and Ciara purchased a $25 million mansion in Cherry Hills Village, CO, in 2022.
Ciara, in 2023, released a teaser of her new single "For Da Girls," which whirled up criticism as people called her a 'hypocrite' for writing a song about being independent and not needing a man when she is living a happy married life.
1. Gisele Bündchen | Ex-Wife Of Tom Brady
On the top of our list is the fantastic Brazilian supermodel Gisele, who had been married to former football quarterback Tom Brady since 2009 until the pair parted ways on October 28, 2022.
They started dating in 2006 after her high-profile breakup with the Hollywood superstar Leonardo DiCaprio. A mutual friend introduced them on a blind date.
The famous couple married in St. Monica Catholic Church in Santa Monica, California. They had another marriage ceremony in Costa Rica. They have two children, a son Benjamin Rein and a daughter Vivian Lake.
Gisele is one of the most successful supermodels in history. People also know her as Victoria's Secret Angel. Besides, she has also worked with modeling agencies like IMG Models and Model Management.
She is an activist and prefers cruelty-free products for daily use. In addition, the VS Angel is an entrepreneur and has been successful in the business she launched.
According to celebrity worth, as one of the highest-paid models, her net worth is around $400 million as of 2023.
In November 2022, FTX collapsed into bankruptcy, and the company's CEO and co-founder, Sam Bankman-Fried, was subsequently arrested to face charges of money laundering and wire fraud.
On January 10, 2023, a bankruptcy court filing revealed a complete list of FTX's inside equity holders, among which Gisele Bundchen and Tom Brady were listed.
According to the filing, Gisele received 686,761 common shares of FTX, and Tom received 1,144,861 common shares.
Conclusion
Overall, along with their game on the field, their personal life is always interesting to sports fans worldwide.
The players' lives are constantly under a microscope, and the person they are involved with romantically can lead the news headlines for the gossip magazine any day. So this is our list of NFL players' Top 12 Beautiful Wives.