Bill Hemmer, one of the most well-known faces in television journalism and Emmy Award winner anchor, is currently the co-anchor of America's Newsroom on the Fox News Channel based in New York City. The bold reporter has reported from Khandahar to Kuwait, Macedonia to Brussels, covering the various escalations while working at CNN previously.
During his time as a reporter, Bill has reported significant events and won two regional Emmys.
In 2008, Hemmer was awarded the Ohio River Valley chapter's honorary chair for the arthritis walk.
He also reported from the World Trade Center site in New York City destroyed by AL Qaeda and the latest NATO developments in Brussels.
He also appeared shortly in the movie "Kingsman-The Golden Circle" as a Fox News anchor.
Not only his professional career but Hemmer's personal life has always been a hot topic among the fans. Also, he dated someone for a decade long, though. So, who is she?
In this article, let's learn more about his personal and professional life. Here we go with some quick facts first.
Quick Facts about Bill Hemmer
| | |
| --- | --- |
| Full Name | Bill Hemmer |
| Birth Date | November 14, 1964 |
| Birth Place | Cincinnati, Ohio, US |
| Known as | Bill Hemmer |
| Religion | Roman Catholic |
| Nationality | American |
| Ethnicity | White |
| Education | Miami University |
| Horoscope | Scorpio |
| Father's Name | William (Bill) Hemmer |
| Mother's Name | Georganne Hemmer |
| Siblings | Four Siblings (name unknown) |
| Age | 58 Years Old |
| Height | 5 feet 9 inches (175 cm) |
| Weight | 78 kgs(172 lbs) |
| Build | Athletic |
| Eye color | Dark brown |
| Profession | Journalist, Television News Anchor |
| Active years | The mid-1980s -Present |
| Associated with | Fox News Channel |
| Marital Status | Single |
| Spouse | None |
| Children | None |
| Net Worth | $14 million |
| Salary | $3 million annually |
| Social Media | Instagram, Twitter |
| Merch | Simple Gift |
| Last Update | June, 2023 |
Who is Bill Hemmer?- Early Life, Family, and Education
For someone who we regularly see on the television, there is so much we don't know about Bill Hemmer.
Born and raised in Cincinnati, Ohio, the United States of America, he is the son of William (Bill) Hemmer and Georganne Hemmer.
Bill's father is a retired mattress manufacturing company executive, while his mother is a homemaker.
Not to mention, aside from his parents, Bill has four other siblings whose names, unfortunately, are not shared.
Likewise, he is of American nationality, while his ethnic background is white. Also, he was born and raised Roman Catholic and even went to a Catholic high school.
Moreover, Hemmer has not waivered from his religion, nor has he been shy about it.
As for his education, Hemmer attended Our Lady of Victory (Cincinnati) Catholic parochial School before graduating from Elder High School, located in Cincinnati, back in 1983.
After that, he enrolled at Miami University in Oxford, Ohio, where he acquired his bachelor of arts degree in broadcast journalism.
During his time at Miami University, Hemmer joined the Delta Tau Delta fraternity and studied in Europe at the Miami University Dolibois Center in Luxembourg City, Luxembourg.
[You will undoubtedly love reading about another charming Fox News anchor Amanda!]
Amanda Busick Bio: Personal life, career & FOX Sports>>
Age and Body Measurements- How old is Bill Hemmer?
Dashing and good at what he does, Bill Hemmer is a journalist and tv anchor. He was born on November 14, 1964, making him [calculate years datestring=" 11/14/1964″] Years Old as of 2023.
Also, his birthday falls under the sign of Scorpio. And from what we know, they are mysterious, passionate, and loyal signs.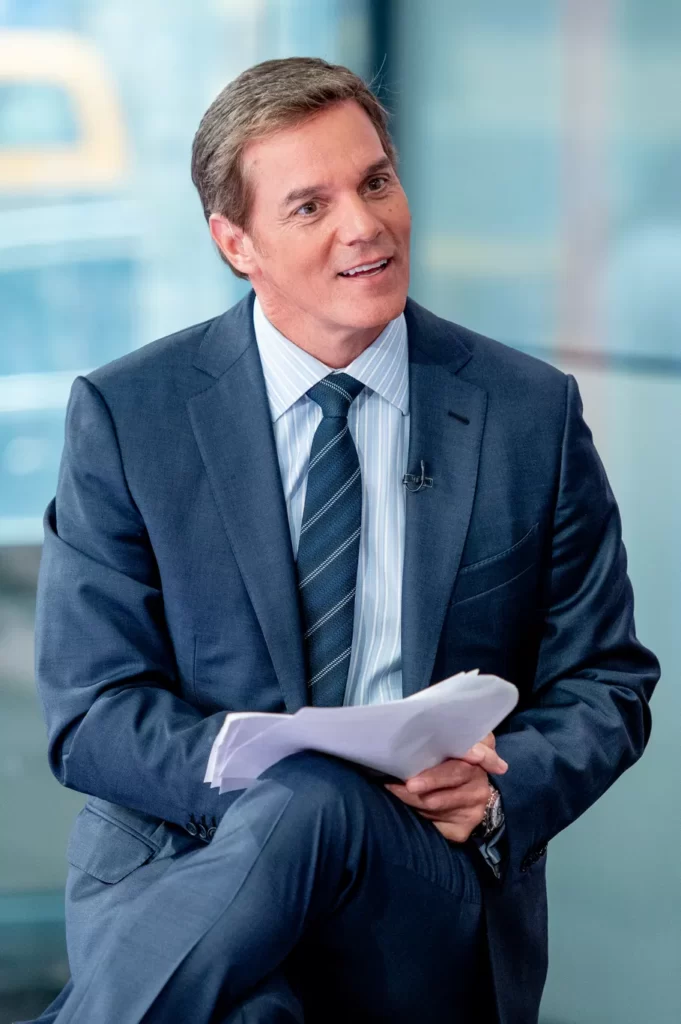 Likewise, the famous journalist is still remarkable in his mid-50s. Aside from being dressed in boots, crisp and fresh in his suits, Hemmer also takes a lot of care of his appearance.
Standing at 5 feet 9 inches (175 cm), Bill takes good care of his health, either by proper diet or exercise.
However, anything other than this information has not been shared for public knowledge.
Bill Hemmer – Early Career as a Journalist
Yes, it is evident that Bill is talented as a journalist and is even successful at what he does. Maybe it is because Hemmer has been passionate about it since his early days.
When he was a high school senior, Bill, with his friend, started a radio program, playing fifteen minutes of music before classes began.
Not to mention, this moment helped him raise his interest in broadcasting. To further enhance his skills, Bill even went abroad to study, which all wish to have, but only a few get.
Likewise, right after his graduation, he started in sports production at WLWT-TV in the mid-1980s.
There he realized his love for live television and how much he enjoyed it. Bill was offered a position at WLWT-TV as a sports producer during his senior year at Miami University.
Not to mention upon realizing his love for live television, he went to the CBS affiliate WCPO-TV as a sports anchor.
But when he was 26, Hemmer took a year-long hiatus from the network to backpack worldwide.
However, his journey around the world did not limit sightseeing and having fun; Bill wrote dispatches and submitted tapes along with photos for the Cincinnati Post and Bill's Excellent Adventure, CBS's local affiliate.
Because of his dedication to the program, young Bill won two regional Emmys for the best entertainment program and best host.
Ariel Helwani Bio: MMA Reporting, Controversies, UFC Ban & Family>>
Bill Hemmer in CNN
Following his success as a reporter, now with two regional Emmys, Hemmer was swarmed with tempting offers from networks.
But in 1995, he decided to work for CNN, hosting several programs, including American Morning, CNN Tonight, CNN Early Edition, CNN Morning News, and CNN Live Today, with co-anchor Daryn Kagan.
Likewise, in 2001, Hemmer played a significant role in the network's coverage of Timothy McVeigh's execution.
For this work, he reported from Terre Haute, Indiana, the very place where McVeigh was placed to death for his part in the Oklahoma City bombing.
On September 11, 2001, Bill was the one who reported from the World Trade Center in New York City for a month following the 9/11 attack.
He even said from Khandahar, Afghanistan, during the buildup of American forces in the early days of The War on Terror.
In 2002, Bill reported LIVE from Somerset, Pennsylvania, on the mining accident where nine workers were trapped for 77 hours.
Some of his other news coverage included a report on Iraq and its worsening condition since the war began. He flew to Kuwait to cover Operation Iraqi Freedom on-site.
He also covered news on an aerial bombing mission from Aviano Air Base in Italy, the refugee crisis from Skopje, Macedonia, and NATO developments from Brussels. After all that, he left CNN in 2005.
Bill Hemmer move to Fox News.
Following his departure from the CNN network, Bill joined Fox News in August 2005 and has stayed with them since then.
Likewise, he was a morning co-anchor of America's Newsroom and even participated in the network's coverage of Hurricane Katrina and Rita.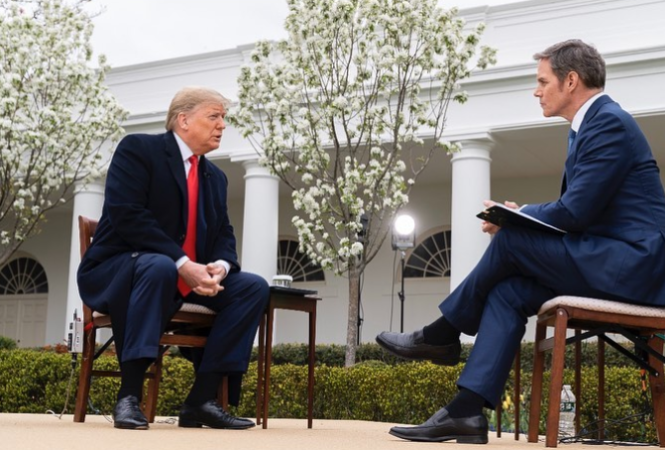 During the war between Israel and Hezbollah in the summer of 2006, Hemmer reported the news from the front lines.
Throughout 2008, 2012, and 2016 election seasons, he covered the political party from their respective cities.
Not to mention, Bill was the network's lead reporter and anchor from the Sandy Hook Elementary School shooting in Newtown, Connecticut.
Moreover, in July 2018, Hemmer traveled to Helsinki, Finland, to report on President Trump's summit with Russian President Vladimir Putin.
He also covered the nuclear summit between President Trump and Chairman Kim Jong-Un.
Bill interviewed US Attorney General William Ba during his trip to El Salvador.
But since 2020, Hemmer has worked as the host of the TV show "Bill Hemmer Reports" and Chief Anchor for breaking news and other major live events.
In 2021, Fox News announced a new weekday programming lineup, moving Hemmer back to America's Newsroom with co-anchor Dana Perino.
Hemmer has also been hosting Fox News Sunday, the flagship weekend interview program, since Chris Wallace left in January 2022.
His most recent live coverage involves the Russian invasion of Ukraine, which he anchors from the network's headquarters.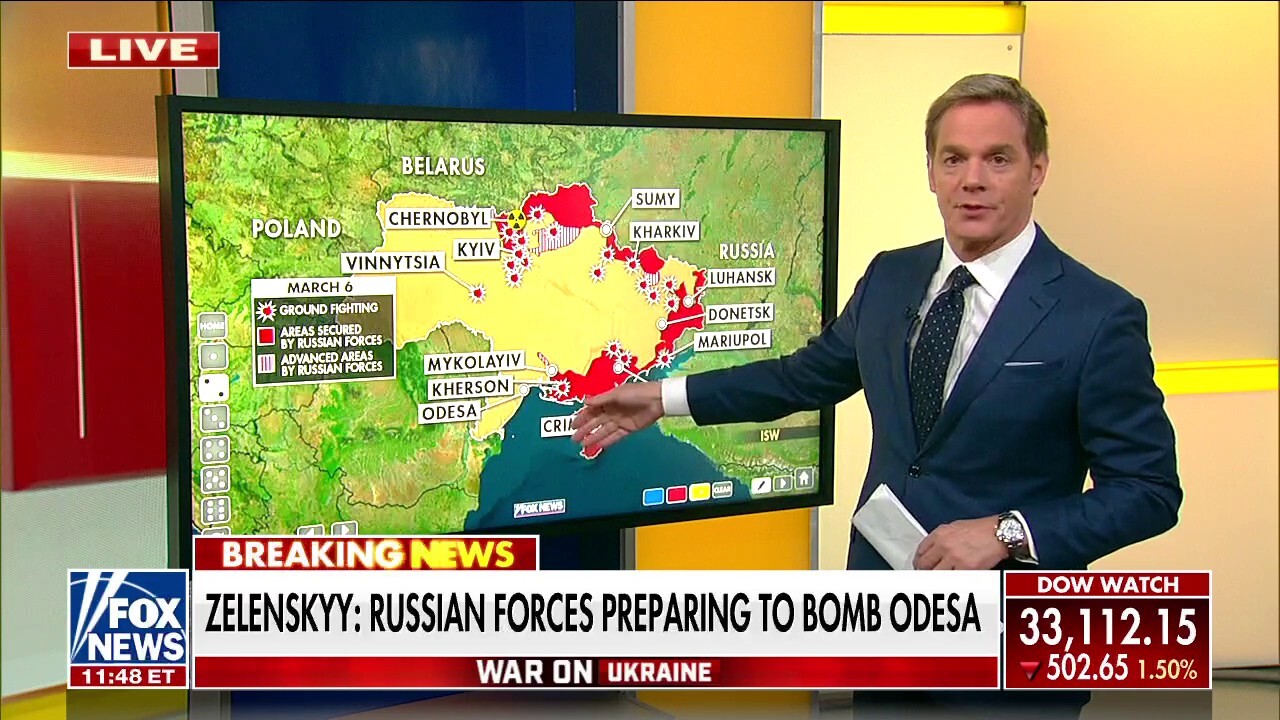 Is Hemmer Quitting his job at FOX?
Hemmer had been associated with FOX since 2005. He cohosted America's Newsroom, a morning show on the FOX Newschannel for 12 years before leaving it in early 2020.
He got replaced by Ed Henry, who will co-anchor the show alongside Sandra Smith.
Hemmer will now cohost a morning newscast from 9 to 11 a.m., as he lost his solo show. Hence, Hemmer is still associated with FOX as a cohost this time.
What is Bill Hemmer's salary?- Net Worth and Salary estimation
As for the information on his personal life, Bill has not revealed much about his income. Since she has served as a journalist from his college days, there is no wonder how good Bill is in his work.
Thanks to his prolific journalism career, he has accumulated a net worth of $14 million.
Not to mention, Hemmer also made almost $3 million yearly from his work as a reporter on Fox News. Apart from Fox, he has worked for other prominent networks like CNN.
House
According to the sources, Bill Hemmer owns a home in Sag Harbor, New York, for which he paid $1,750,000. Well, this house consists of four bedrooms, three bathrooms, a two-story living room, and a dining area.
As for his dining hall, it is filled with walls of glass, a den with a fireplace, and french doors. Additionally, this room leads outdoors to a large heated pool and a hot tub surrounded by a brick terrace.
Altogether, this house stands tall in an area of 2,544 square feet.
Bill Hemmer – Personal Life and Relationships
Having worked for almost ten years on CNN and currently working at Fox News, Bill is one of journalism's well-known personalities.
Despite being a public personality, Hemmer dislikes sharing his personal life with the public. But we do know that he is single as of now.
However, in the 2000s, he was in a serious long-term relationship with a Canadian model named Dara Tomanovich.
After getting hired by the German designer Karl Lagerfield's brand, the Canadian beauty broke into Chloe's fashion scene.
Still young and active as a model, Dara has modeled for British Vogue, Marie Claire, and L'Oreal. At the moment, she is represented by the B&M models agency.
Likewise, the two dated for a decade after meeting back in 2005. The two met for the first time during the 2005 Victoria's Secret Fashion Show.
When they were together, both Dara and Bill appeared in many public events as a couple.
The last time they were seen as a couple was in the 2013 Gala event held at the City Centre in Berlin.
And after the event, it was reported the two had parted ways and were no longer together.
Since then, Bill has been quiet about his love life while Dara was seen dating Britain's Prince, Andrew.
Bill Hemmer – Philanthropy and Other Ventures
Apart from his reporting works, Bill is also known for doing other charity works. In April 2013, Bill spent a week at the Vatican moderating the Second Annual Adult Stem Cell Research Conference.
Each year, he hosts the George Knittle Memorial Bayley Place Golf Classic to benefit Bayley Senior Living in honor of his grandfather, George Francis Knittle.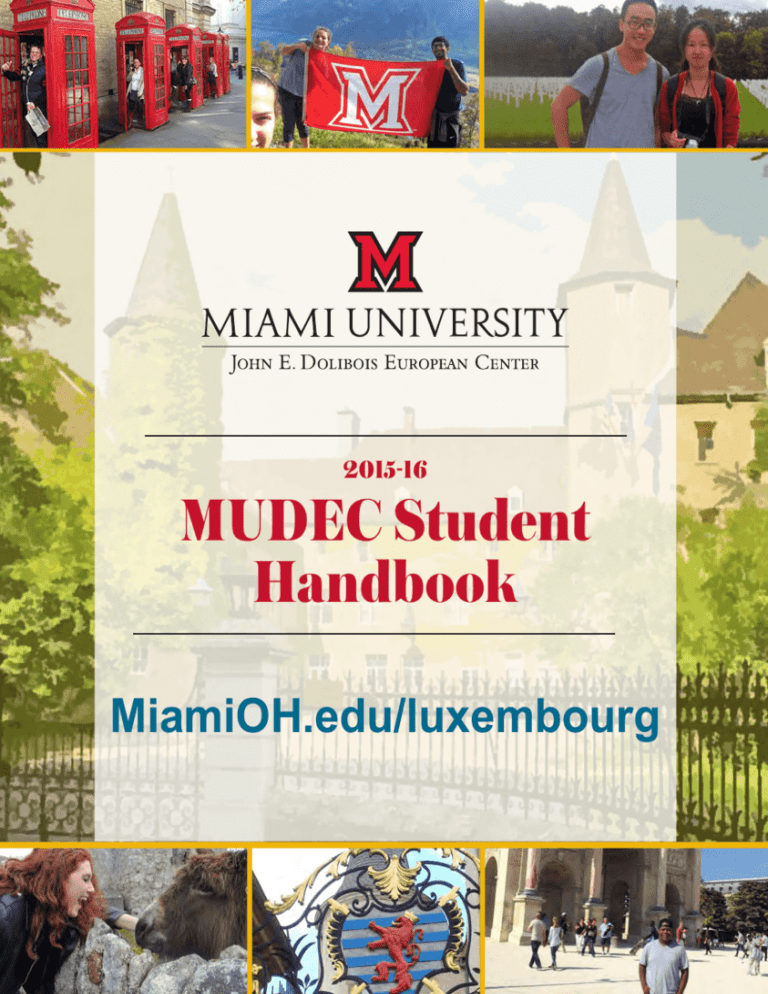 He is a supporter of Iraq and Afghanistan Veterans of America.
In May that year, he served as the keynote speaker at Miami University, Oxford's Farmer School of Business commencement.
Hemmer has also founded the MUDEC scholarship to give financial aid to a student attending School in Luxembourg.
Likewise, in 2013, Bill received the Elder High School Professional Distinction award.
Bill Hemmer – Social Media Presence
Twitter– 510.2k Followers
Instagram– 70.8k Followers
Bill Hemmer Popularity
Common Queries about Bill Hemmer
Is Bill Hemmer married?
No, Bill Hemmer-an Emmy Award-winning anchor, is not married yet. He was last seen dating the stunning Canadian model Dara Tomanovich.
How is Bill Hemmer related to Megyn Kelly?
Megyn Kelly is an American lawyer and journalist who worked alongside Bill Hemmer at Fox News.
In an interview with Washington Post, Kelly called Hemmer an ultimate gentleman. She expressed how she loves and respects Hemmer for the kind of coworker, man, and human being he is.
She described Hemmer as someone with a kind heart, empathetic soul, calm attitude, and topnotch energy when helping someone in need.
What is Bill Hemmer's television show, America Reports, rating like?
Bill Hemmer's television show, America Reports, has a rating of 8.1/10 on IMDb.
What happened to Bill Hemmer of Fox News?
Fox News announced a new weekday programming lineup in 2021, moving Hemmer back to America's Newsroom with co-anchor Dana Perino.
Is "Bill Hemmer reports" still on?
Fox News announced a new programming lineup, and the program ended on January 15, 2021.
Who is Bill Hemmer's wife?
Bill Hemmer is not married yet. He broke up with his longtime girlfriend, Dara Tomanovich. He was rumored to be gay, which is not valid.