Bill Shankly was an enthusiastic and passionate manager and Scottish football player. He is regarded as the most celebrated football manager because he used to manage his team amazingly. But he died on 29 September 1981 due to a heart attack.
Moreover, he was the former Liverpool manager and one of the favorite football players. He is also the player that had brought success to Liverpool, earning promotion to the first division. He was the same player who helped them to win three League Championships and the UEFA Cup.
But this is not only the reason for the maximum popularity of Bill Shankly, also due to his positive words and the ability to get attention through a single sentence. Here, I am presenting 31 famous quotes by this legendary manager.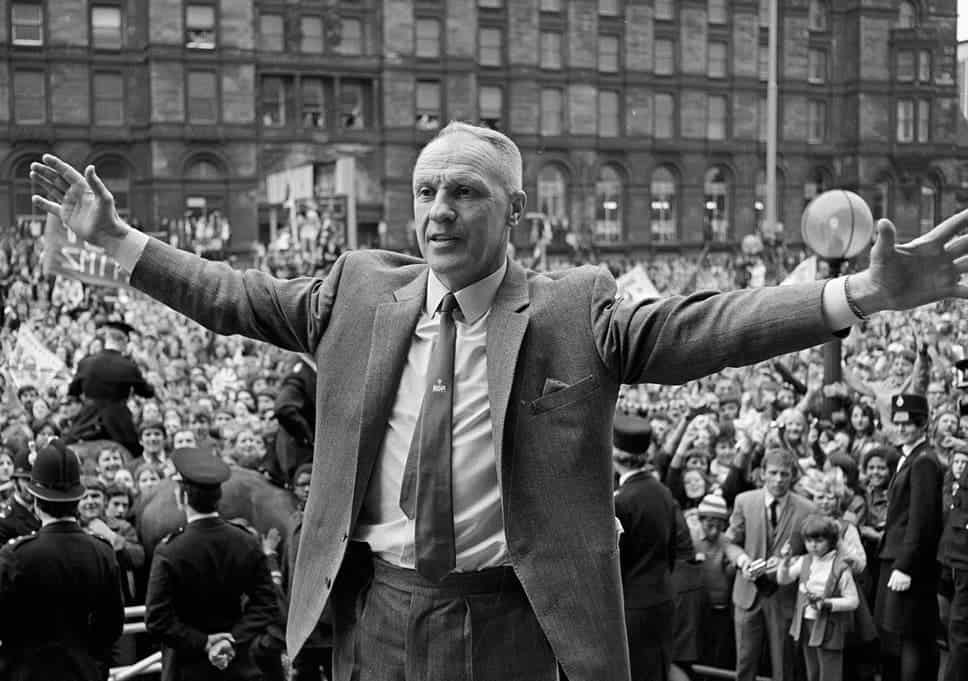 "This city has two great teams – Liverpool and Liverpool reserves." — Bill Shankly
"When I've got nothing better to do, I look down the league table to see how Everton are getting along" — Bill Shankly
"Football (soccer) is a matter of life and death, except more important." — Bill Shankly
4th of 31 Bill Shankly Quotes
"Aim for the sky and you'll reach the ceiling. Aim for the ceiling and you'll stay on the floor." — Bill Shankly
"If Everton were playing down the bottom of my garden, I'd draw the curtains." — Bill Shankly
"If you are first you are first. If you are second you are nothing." — Bill Shankly
"Football is a simple game based on the giving and taking of passes, of controlling the ball and of making yourself available to receive a pass. It is terribly simple." — Bill Shankly
"A lot of football success is in the mind. You must believe you are the best and then make sure that you are." –Bill Shankly
"What a great day for football, all we need is some green grass and a ball."– Bill Shankly
10th of 31 Bill Shankly Quotes
"The trouble with referees is that they know the rules, but they do not know the game." –Bill Shankly
"We murdered them 0-0."– Bill Shankly
"I'm a people's man – only the people matter." –Bill Shankly
"Of course, I didn't take my wife to see Rochdale as an anniversary present. It was her birthday. Would I have got married in the football season? Anyway, it was Rochdale reserves." –Bill Shankly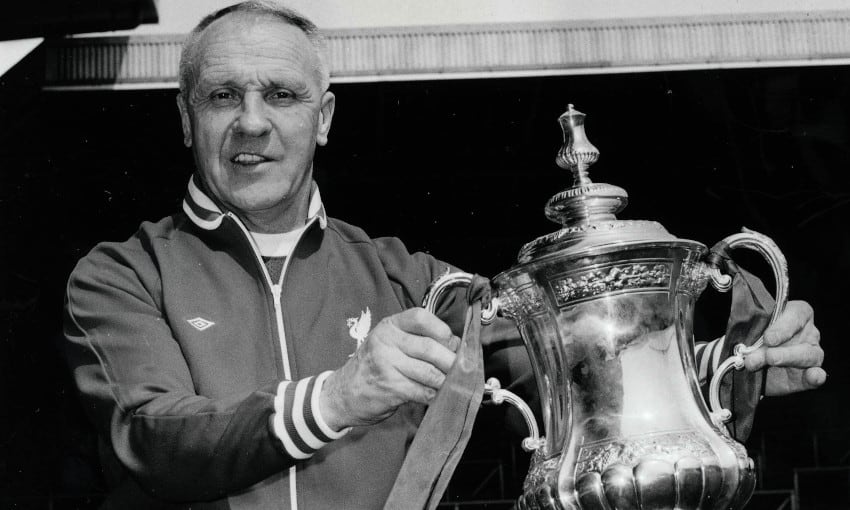 "If a player is not interfering with play or seeking to gain an advantage, then he should be." –Bill Shankly
"My idea was to build Liverpool into a bastion of invincibility. Had Napoleon had that idea, he would have conquered the bloody world. I wanted Liverpool to be untouchable. My idea was to build Liverpool up, and up until eventually everyone would have to submit and give in." –Bill Shankly
16th of 31 Bill Shankly Quotes
"A football team is like a piano. You need eight men to carry it and three who can play the damn thing." –Bill Shankly
"At a football club, there's a holy trinity – the players, the manager and the supporters. Directors don't come into it. They are only there to sign the cheques" –Bill Shankly
26 Motivating Wayne Gretzky Quotes
"Sickness would not have kept me away from this one. If I'd been dead, I would have had them bring the casket to the ground, prop it up in the stands and cut a hole in the lid." –Bill Shankly
"Although I'm a Scot, I'd be proud to be called a Scouser." –Bill Shankly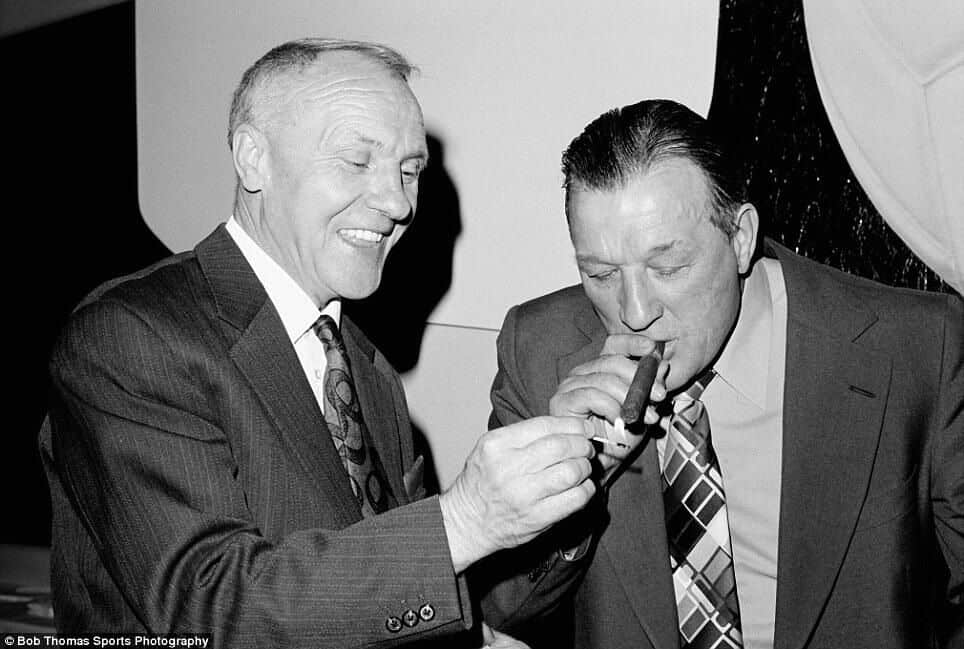 "Pressure is working down the pit. Pressure is having no work at all. Pressure is trying to escape relegation on 50 shillings a week. Pressure is not the European Cup or the Championship or the Cup Final. That's the reward." –Bill Shankly
"No football club is ever successful without hard work. If everyone thinks along these lines and does the small jobs to the best of their ability, then the world will be better." –Bill Shankly
22nd of 31 Bill Shankly Quotes
"This is to remind our lads who they're playing for, and to remind the opposition who they're playing against." –Bill Shankly
"A lot of football success is in the mind. You must believe you are the best and then make sure that you are. In my time at Anfield we always said we had the best two teams on Merseyside, Liverpool and Liverpool reserves." –Bill Shankly
134 Inspiring Tom Brady Quotes
"It's the greatest thing in the world, natural enthusiasm. You're nothing without it." –Bill Shankly
"For a player to be good enough to play for Liverpool, he must be prepared to run through a brick wall for me then come out fighting the other side." –Bill Shankly
"I've drummed it into our players time and again that they are privileged to play for you." –Bill Shankly
"If you're a member of The Kop, you feel as though you're a member of a big society, where you've got thousands of friends all about you. They're united and loyal". –Bill Shankly
"Liverpool was made for me and I was made for Liverpool." –Bill Shankly
"I know this is a sad occasion but I think that Dixie would be amazed to know that even in death, he could draw a bigger crowd than Everton can on a Saturday afternoon." –Bill Shankly
"It was the most difficult thing in the world when I went to tell the chairman. It was like walking to the electric chair. That's the way it felt." –Bill Shankly
"Some people believe football is a matter of life and death, I am very disappointed with that attitude. I can assure you it is much, much more important than that." –Bill Shankly