American auto racing driver Marco Andretti girlfriend, Billie Jo Powers, is a model and has won several beauty pageants.
Marco Andretti was born on March 13, 1987, in Nazareth, Pennsylvania, to his parents, Sandra Spinozzi and Michael Andretti.
Marco is a well-known American auto racing driver who competes part-time in the IndyCar Series. He drives the No. 98 car for Andretti Herta Autosport.
On March 26, 2006, Marco Andretti made his rookie start at Homestead-Miami Speedway in the No. 26 New York Stock Exchange Dallara Honda.
Despite starting 13th, his race was cut short when he experienced a half-shaft failure during his first pit stop, forcing him out of the race.
At the age of 19 years, Marco achieved a significant milestone in his racing career as he became the youngest winner Indy Racing League victory.
Furthermore, he has earned the prestigious title of the 2022 SRX Series champion.
Marco Andretti Girlfriend Billie Jo Powers
The racer is in a relationship with a lovely woman named Billie Jo Powers, who is by his side during competitions and provides support.
Billie's birthday falls on February 3. The couple frequently takes trips together, and they are often observed enjoying each other's company.
Billie is an accomplished model who has earned several prestigious titles, including Miss Swimsuit USA International and Miss Photogenic.
Moreover, she has also achieved the first runner-up position for Miss Pennsylvania USA.
Billie competed alongside many stunning models in the Las Vegas International Model Search and gained great respect, ultimately securing a spot in the top 2.
The model has a huge fan following on Instagram, with approximately 386K followers.
Billie And Marco Relationship
Marco and Billie's exact date of their relationship's commencement is unknown, but there are theories that they may have been dating since 2021.
Marco shared a picture of them enjoying wine together on their date night on November 2021, which could be seen as a hint of the start of their relationship.
Even though there is a mystery surrounding their romantic beginnings, it is clear that they have spent a significant amount of time together and are currently in a happy and fulfilling relationship.
Marco Andretti Dating Life After Divorce
The dating life of the NASCAR star seems to be going exceptionally well, and he appears to be enjoying a happy time with his new girlfriend.
Before dating Billie, Marco was married to Marta Krupa, a model and actress.
They started dating in 2012, and in February 2016, the couple took their relationship to the next level.
On September 24, 2017, the couple tied in the north of Nazareth with a grand ceremony.
After being married for four years, they decided to end their marriage and live separate lives.
Marco Andretti Parents
Marco Andretti was born to his parents, Michael Andretti and Sandra Spinozzi Andretti. They come from a family deeply rooted in racing history.
Michael Andretti, Marco's father, is a former Indy car driver who has transitioned into the role of team owner for Andretti Autosport.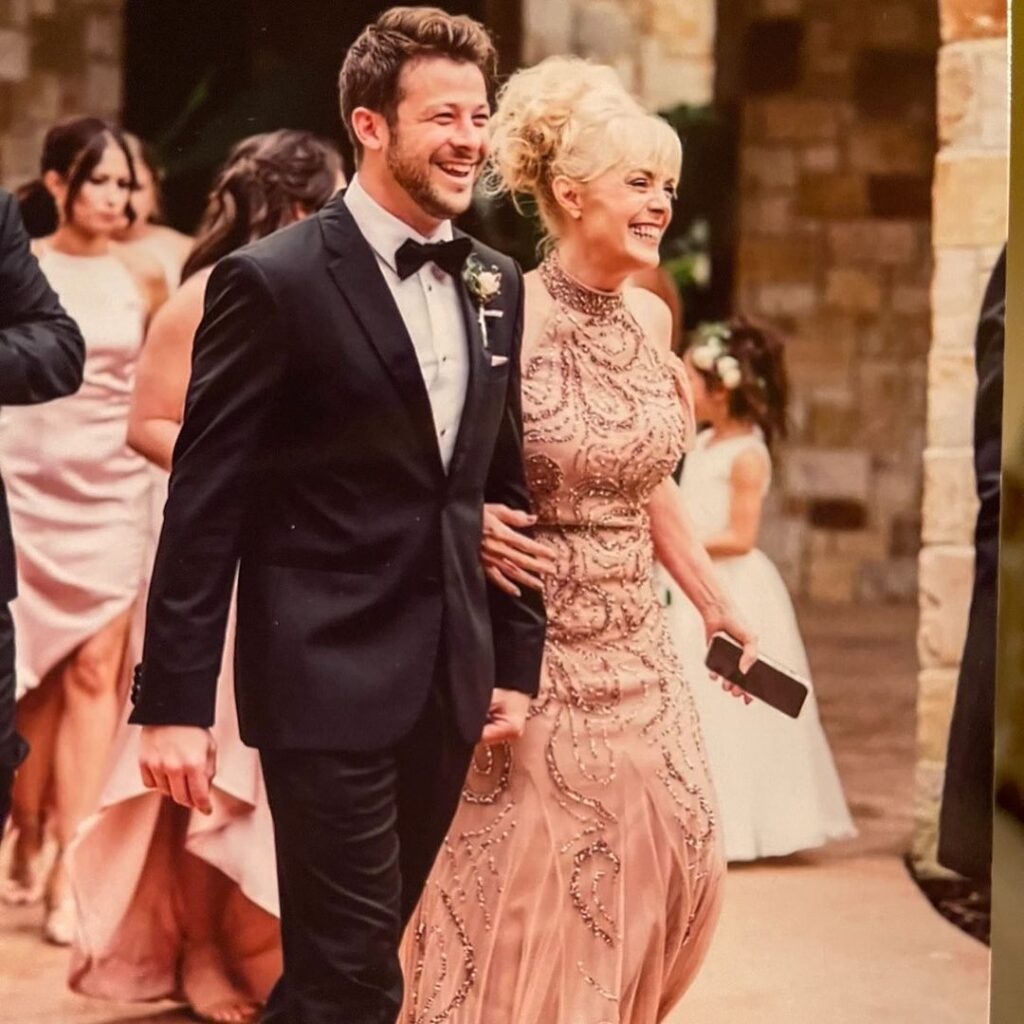 Throughout his life, Michael married three times.
His first marriage was to Sandra Spinozzi, whom he married in 1985. They had two children together, Marco and Marissa. However, their marriage ended in separation in 1996.