Bobby Lashley, the renowned American mixed martial artist and professional wrestler, was born to his parents, Mr. and Mrs. Lashley, on July 16, 1976.
The wrestler grew up in a single-parent household and had a rather difficult childhood. With his dad in the military, Bobby had to move from place to place with his family.
Further, the divorce of his parents in his early childhood left him and his sisters all under the care of their mother.
Bobby Lashley has had a remarkable career, excelling in both professional wrestling and mixed martial arts (MMA).
Lashley is also an accomplished amateur wrestler with numerous national championships and a silver medal in the 2002 CISM World Championships.
Starting in WWE in 2005, he won the United States Championship and the ECW World Championship twice.
After a stint in MMA with a 15-2 record, Bobby returned to WWE in 2018, achieving significant success, including winning the Intercontinental Championship, United States Championship, and WWE Championship.
Lashley's historic WWE Championship win made him the third African-American to hold that title.
Who are Bobby Lashley Parents?
Bobby Lashley was born on July 16, 1976, in Junction City, Kansas, to a U.S. Army drill sergeant father and a mother named Clara Lashley.
His father had to travel a lot due to his job, so Bobby was raised by his mother along with his three elder sisters.
Bobby's parents got divorced when he was 14 years old, and he left the family. As a result, he grew up in a single-parent household with his mother.
Clara Lashley struggled to find good work and spoke little English. There is not much information available about Clara's personal life and career, but she is best known for single-handedly raising the WWE Champion.
Bobby Lashley Sisters
Apart from his parents, Bobby has three older sisters in his family: Cathy Lashley, Frances Lashley, and Jessica Lashley.
They grew up in a military family and often moved from one place to another. Lashley said that he and his sisters would fight a lot as kids.
However, he credits his sisters for supporting him and encouraging him to pursue his dreams of wrestling.
In 2018, WWE aired a highly controversial segment on Raw involving Sami Zayn and Bobby Lashley's supposed sisters.
Zayn claimed to have interviewed Lashley's sisters. However, the women who appeared on the show were actually men dressed in female clothing, who were later revealed to be independent wrestlers.
Lashley confronted Zayn and his fake sisters and fought them off. The segment was widely criticized by fans and critics as one of the worst in WWE history.
Bobby Lashley Is A Father
Bobby Lashley is a proud father to three children. He has two daughters named Kyra and Naomi and a son named Myles.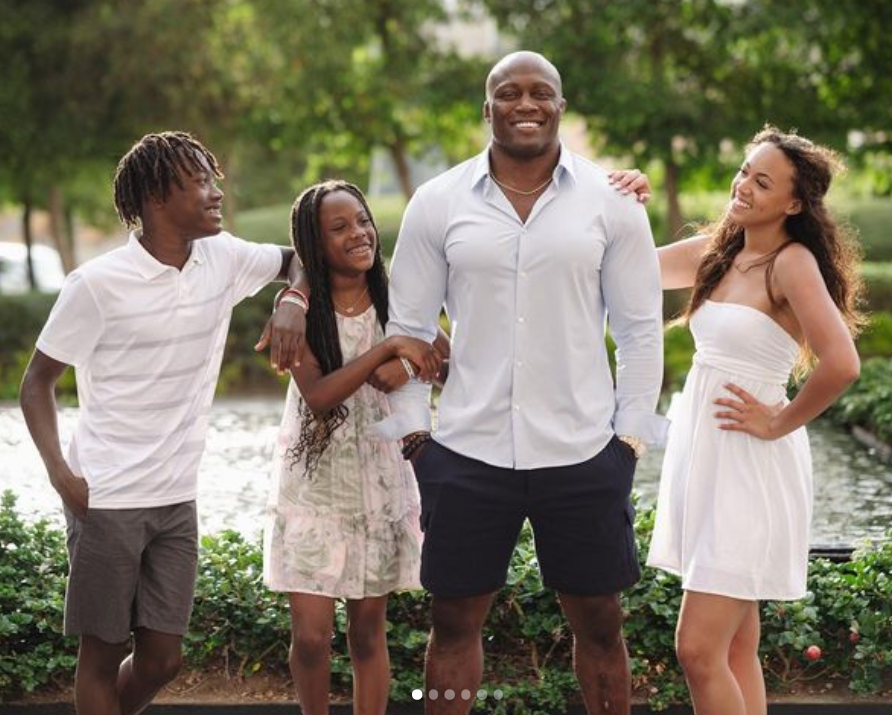 Kyra, his eldest daughter, was born in 2005, prior to his relationship with Kristal Marshall. He had Myles and Naomi with Kristal Marshall in 2008 and 2011, respectively.
Despite his preference for a private personal life, Lashley occasionally shares glimpses of his children on social media.
Bobby is known to be a supportive father who actively encourages his kids to follow their passions.
Frequently Asked Questions (FAQs)
Who are Bobby Lashley parents?
Bobby Lashley parents are his mother, Clara Lashley, and father, whose name is unknown.