Bobby Phills is one of those many fabled NBA stars who have been immortalized in the industry. Indeed, when we say Bobby Phills, yes, we are talking about the late 1960s to the 2000s, the year of his tragic death.
Phills featured as the shooting guard and small forward for the National Basketball Association (NBA) as a professional basketball player.
Phills played for the teams like Sioux Falls Skyforce, Cleveland Cavaliers, Banco Natwest Zaragoza, and Charlotte Hornets during a decade-long career.
Furthermore, Phills was the athlete alongside Michael Jordan, John Stockton, and Reggie Miller.
Indeed, when they starred in the opposing team, he never backed off but established himself as hard-nosed.
Quick Facts
Full Name
Bobby Ray Phills II
Date of Birth
December 20, 1969
Birth Place
Baton Rouge, Louisiana
Nick Name
None
Religion
Christianity
Nationality
American
Ethnicity
Black
Zodiac Sign
Sagittarius
Date of Death
January 12, 2000
Listed height
6 feet 5 inches (1.96 meters)
Listed weight
200 lb (91 kg)
Hair Color
Light presence of hair (black)
Eye Color
Black
Build
Athletic
Father's Name
Bobby Phills Sr.
Mother's Name
Mary Phills
Siblings
Unknown
Education
Southern Laboratory School
Southern University
Marital Status
Married
Wife
Kendall Phills
Kids
A son, Bobby Ray Phills III (also named Trey Phills)
A daughter, Kerstie Phills
Profession
Basketball player
Position
Shooting guard and small forward
Affiliations
Sioux Falls Skyforce
Cleveland Cavaliers
Banco Natwest Zaragoza
Charlotte Hornets
Active Years
1991–2000
Net Worth
$15 million
Merch
T-shirt, Autographed Certified Card, Signed Cleveland Card
Bobby Phills | Early Life
Phills (fully named Bobby Ray Phills II) was born on December 20, 1969, under Sagittarius' sun sign. Apparently, his parents are Mary Phills and Bobby Phills Sr., born in Baton Rouge, Louisiana.
As a matter of fact, Phills' father, Dr. Bobby Phills, is director of the College of Engineering Sciences, Technology and Agriculture located at Florida A&M University.
As a native of Baton Rouge, Bobby Phills attended and graduated from Southern Laboratory School. Following it, he enrolled in the Southern University, where he also played for the college's team.
As for his academics, Phills has a bachelor's degree in animal science.
Alongside it, Phills was also a member of the Alpha Phi Alpha fraternity (initially a literary and social studies club, later a fraternity).
By the end of his college days, Phills had led the NCAA in three-point field goals per game.
<<Get Michael Jordan Autographed College Jersey>>
Bobby Phills | Career
Initially, Bobby Phills entered the 1991 NBA Draft. Back then, the Milwaukee Bucks drafted Bobby as 45th overall in the second round.
However, Phills didn't play a single game for the Bucks and was traded to the Sioux Falls Skyforce.
At first, Phills was a part of the Continental Basketball Association. Then, however, he was traded to the Cleveland Cavaliers. Spending three seasons with the Skyforce, Bobby spent only a season with the Cavaliers.
Likewise, he also played only for a season with the club Banco Natwest Zaragoza.
Later, he again joined the Cavaliers, and the last team of his career was Charlotte Hornets. Unfortunately, his inclining career halted with the Hornets.
Overall, Bobby Phills averaged 11.0 points, 3.1 rebounds, and 2.7 assists per game. Not to mention, Phills best year as a scorer was in 1995-96 with the Cavaliers.
Achievements
Along all his career lines, Bobby Phills has been known as a defensive stopper. Not to mention, he is also an excellent perimeter shooter, with a 39.0% career three-point shooting percentage.
Parallel to it, Phills starred as a tenacious wing defender during his NBA career.
Additionally, his gameplay wasn't only appreciated around him but even praised and compared to his skills resembling an NFL linebacker.
Apparently, even the legend we look up to to date, Michael Jordan, remarked that Phills was the toughest defender he had ever faced during his game against him in 1996.
Altogether, Bobby Phills has maintained an average of 5,153 (11.0 ppg) points, 1,246 (2.7 APG) assists, and 592 (1.3 SPG) steals.
To date, Phills achieved NBA All-Defensive Second Team in 1996 and First-team All-SWAC in 1991.
Not to mention, he is also one of the four finalists for the NBA's Sportsmanship Award.
Honors
As a matter of fact, Bobby Phills was the first number that the Hornets franchise had ever retired. After his death, the Hornets retired his #13 jersey on February 9, 2000, in a game vs. Phills' former team, the Cavaliers.
In the meantime, Phills' former team Hornets joined its franchise with the New Orleans as the New Orleans Pelicans re-branded with the Hornets name and merged into a new franchise.
Therewith, the Charlotte Bobcats were rebranded as the Charlotte Hornets.
Furthermore, the new history of the re-branded team re-retires Bobby Phills' jersey from the rafters of Spectrum Center.
"Bobby was the team leader, and he was the heart and soul of the team. He was very much the guy who didn't make any mistakes, the guy that people leaned on, the guy who everybody wanted to be around."
-Associate Head Coach Stephen Silas
You might be interested in Zan Payne Bio: Personal Life, Injury, NBA, Net Worth >>
Bobby Phills | Net Worth, Salary, and Career Earnings
At present, Bobby Phills is estimated to have left behind $15 million net worth as per the sources. Additionally, his career earnings are exposed to be $40,545,600.
Alongside earning from his games, Phills was also active in charitable works. Often, he would volunteer for children's charities and related organizations.
For instance, Phills has an organization named "Bobby Phills Educational Foundation," which he started in 1998.
Additionally, Phills' wife, Kendall, has started a foundation in her husband's loving memory. To illustrate, the foundation helps to raise college scholarship money and channels donations to area charities.
Bobby Phills | Personal Career, Wife, Kids, and Death
Phills has a small yet loving family. As for his wife, he was married to his college sweetheart, Kendall Phills, and they moved on to live together.
Furthermore, the duo shares two children, a son Bobby Ray Phills III, better known as Trey, and a daughter, Kerstie Phills.
Death
Actually, December 20, 1969, was another normal day, unlike everyone. Phills had completed his practice, and right after completing the morning sessions, he was out with David Wesley as always.
Additionally, as their normal schedule, they decided to race home from the Hornets' facility.
Nothing seemed abnormal; Phills was with his own 997 Porsche 993 Cabriolet. However, this time the things ended differently.
All in all, Phills lost control of his car, which skidded into oncoming traffic, and was killed right at the spot. Indeed, they found the tires' skid mark of about several hundred feet long, which ended in the opposite lane.
According to the investigation, the accident took place at about 11 a.m.
Apparently, the minivan taxi Phills collided with was Yao Agbegbon, 33, of Charlotte. Additionally, they concluded that Phills was driving at more than 100 mph in the speed limit area of 45 mph.
"It looks like they were drag-racing, which is legally defined as spontaneous speed competition."
-Charlotte-Mecklenburg police spokesman Keith Bridges
Learn more about Allen Iverson Bio: Career, NBA, Wife, Net Worth >>
Results
After the incident, David Wesley was charged for overspeeding who was driving a 1997 Porsche 996 Cabriolet. Indeed, he wasn't any involvement in the accident.
From the additional incident, they stated that it wasn't their first time speeding. To elaborate, Wesley and Phills were charged with speeding in the past.
Phills was charged for overspeeding at 60 mph in a 35-mph zone on Main Street in Pineville, as far as the news states.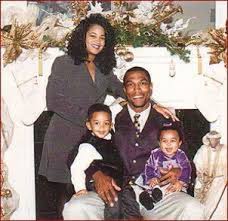 Back then, he was fined $25, with added $86 for court costs. Similarly, Wesley was also charged in such events two times. Initially, he was fined $80 after driving 60 mph in a 45-mph zone.
Following it, Wesley had paid $80 after the charge of overspeeding at 79 mph in a 65-mph zone on Interstate 485.
At the same time, he had also completed the National Safety Council's defensive driving course.
Tributes to Bobby Phills
Apparently, Bobby's funeral was held at the Felton G. Clark Activity Center at Southern University at 11 a.m. Many attended the funeral and gave tributes to him.
A year later, Kendall had also held a memorial service at a Charlotte church.
"This is the ultimate tragedy, and our immediate thoughts and prayers are with his wife, Kendall, children, and family. Not only was Bobby a tremendous person, but a great husband, father, and role model that everyone respected and admired. He was someone that you would want your children to be like."
-Hornets owner George Shinn
"He was such a special person. He could have been one of the foremost black leaders in the country. And, he had the brainpower; he had a great family background. He had everything."
-Ben Jobe, Phills' former coach at Southern
"Bobby Phills was all that you would want in a human being. He had extreme high character—a family man. I can't tell you what he meant to the Cavs. If there's a person you would want your children to be, a role model, it's Bobby Phills."
-Cavaliers president Wayne Embry
Impacts on the Family
Apparently, when Bobby Phills left the world, his son was just three years old while his daughter was a year old. Also, his wife got widowed at the young age of 28.
At present, Phills' both son and daughter play basketball and have started marking their spot in the arena. Although the elder child, Trey, remembers his father, sadly, Kerstie has no idea how he was.
As for their academics, Trey completed his former education at Charlotte Christian High School. Later, he enrolled at the Yale University.
Likewise, Kerstie Phills graduated from Florida Gulf Coast University with a health science degree with a Spanish concentration.
In the meantime, she plans to pursue her master's degree in health administration.
"I never got to know my dad. I know that he worked very hard in his career in just getting to the NBA. My mom always tells me that I'm a reflection of my father. I play for him, every single game that I play."
-Kerstie Phills
"It makes me proud to even have the same birth name as my father. I can really focus on being a young man of integrity and service and a light to other people, and hopefully, people remember me the same way they did my father."
-Trey Phills
Wife, Kendall Phills
After Bobby Phills' death, Kendall has, of course, been devastated; however, she still manages to pull herself up for her children. Indeed, raising kids on her own, she has been an incredible lady.
Having said this, even at times, she gets distracted and overwhelmed in her emotions. But, yes, she did; her husband, in his lifeless body in the accident, the spot itself.
"I saw his arm dangling out of the car, lifeless. I said to myself, 'oh my God.' Then some coaches tried to hold me back, but there was no strength in the world that could hold me back. As I pulled the sheet off and he looked peaceful as if he were asleep."
-Kendall Phills
Indeed, Kendell has the sudden surge of emotions at times, which, as she explained, waves with Bobby's albums and videos. Also, she works for his foundation to keep her mind working.
Bobby Phills | FAQs
What is the jersey number of Bobby Phills?
Bobby Phills features in jersey number 14 for the Cleveland Cavaliers and number 13 for the Charlotte Hornets. The Hornets retired number 13 in honor of him.
Were Bobby Phills and Chris Mills teammates?
Yes, the two played for Cleveland Cavaliers.
Is David West related to Bobby Phills?
No, they are most likely not related. There is nothing common between them except for the fact that both of them are NBA players.
What was Bobby Phills' job during the lockout?
The late basketballer did not live to see the lockout.