Reginald Wayne Miller is the full name of an American former professional basketball player, and he played with the Indiana pacers in his entire 18-year National Basketball Association (NBA) career. He is also famous for his precision three-point shooting, mostly while he is under pressure. He used to show this behavior when he played against the New York Knicks that helps to receive the nickname 'Knick Killer.'
Now, he is second on the list behind Ray Allen. And he was retired in 2006 by his team. But he will be considered as one of the greatest players of the Pacer of all time. Moreover, on September 7, 2012, Reggie Miller was entered into the Naismith Memorial Basketball Hall of Fame.
Below, you can see 100 motivating quotes that will help you to be a successful person.
"When you retire, you don't get fat and old. C'mon: it's like a shark. Sharks never stop swimming; that's when they die. You gotta keep moving."― Reggie Miller
"If you want to be a hero, you've got to take hero shots."― Reggie Miller
3rd of 100 Reggie Miller Quotes
"The playoffs is when I'm at my best."― Reggie Miller
"I'll always be known as Cheryl Miller's little brother."― Reggie Miller
"That's what independent filmmaking does: it gives the underdog a voice, a shot."― Reggie Miller
"When you get a good workout in, you feel good for the rest of the day. It helps clear the mind."― Reggie Miller
"People across the country think I'm jealous of my dear, beloved, sweet, angel sister. But there is no-o-o-o jea-ea-ea- lou-ou-ou-ou-sy-y-y-y. I love her too much."― Reggie Miller
"I'm into hard work. I never had the best talent or the best jumper. I've always been about dirt and sweat."― Reggie Miller
"The bald look intimidates people. Short and nasty."― Reggie Miller
"A point guard can carry a team – if he has all the right stuff."― Reggie Miller
11th of 100 Reggie Miller Quotes
"When you're young and arrogant and cocky and feel you're invincible, you say a lot of mean things to a lot of people because you think you're better, you don't need to deal with people."― Reggie Miller
"In professional sports, you live in the moment, and that's what I love about it."― Reggie Miller
"I was a psycho in college."― Reggie Miller
"The league wants certain things. They want certain guys. I'm just not one of them. But I can't help the way I am."― Reggie Miller
"I wanted to merge two worlds that were very important to me. Being able to raise money for Dropping Dimes through the sale of custom biking kits was the perfect plan."― Reggie Miller
"It used to be you a needed a true center to win championships, but now the point guard position holds just as much weight."― Reggie Miller
"Freddy Krueger, that's my boy. He's lean, and he's mean. I like scary movies, and when I had my head shaved, some people thought I looked just like him."― Reggie Miller
"The triangle offense is more for slashers and people who like to take the ball to the basket."― Reggie Miller
"There are certain things black people just don't do, OK? Skiing is one of them."― Reggie Miller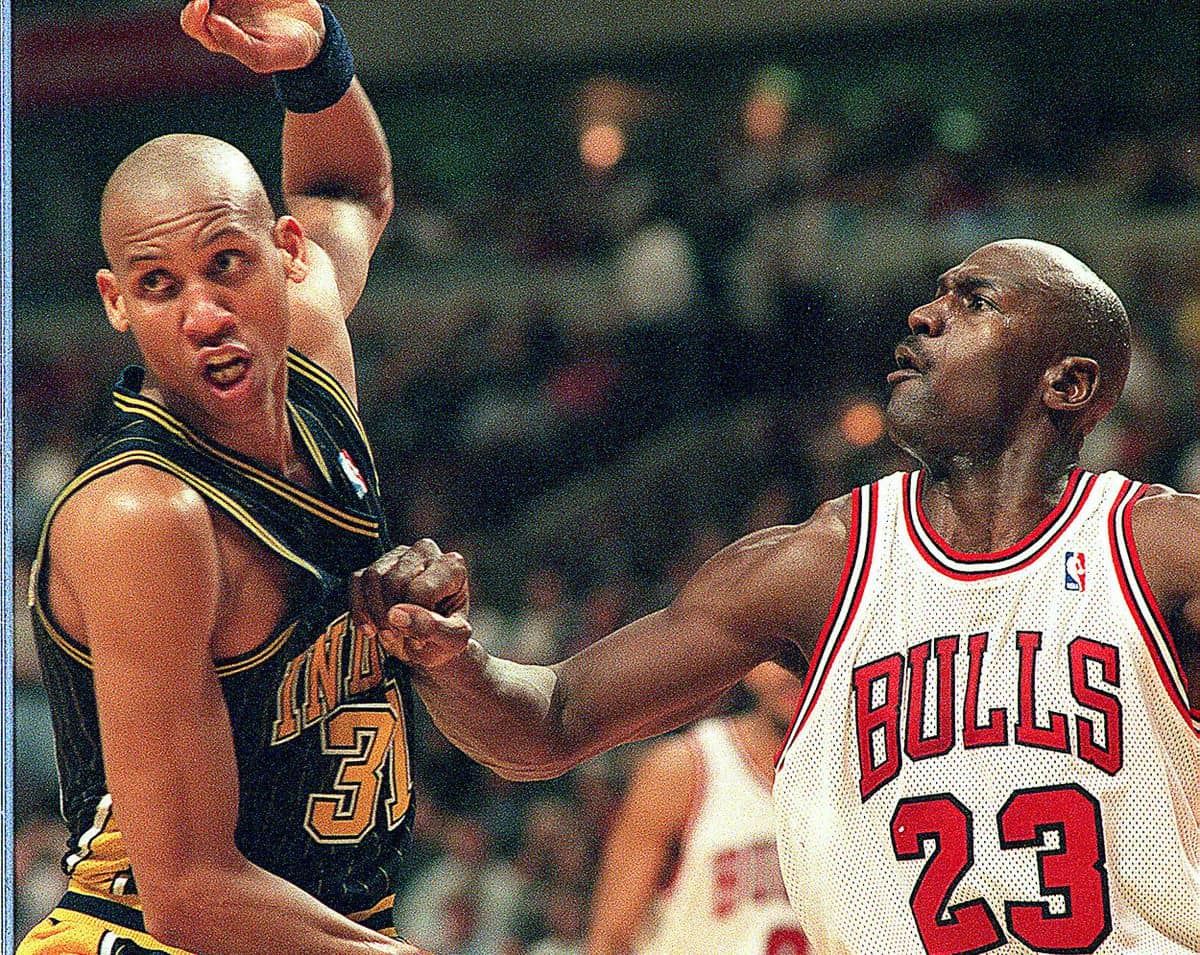 "Mountain biking is such a very small community. I just want to put the hard work in so people don't think I'm a slacker. I want the hardcore mountain bikers to respect, 'Okay, well, he did it the right way.'"― Reggie Miller
"I walk into a restaurant in Westwood now, and people know it's Reggie Miller. I used to be always Cheryl's little brother."― Reggie Miller
"Contrary to what people believe, yes, basketball has been a big part of my life. But on the other hand, it's also been a small part."― Reggie Miller
23rd of 100 Reggie Miller Quotes
"Growing up playing on the streets, you made your name by talking mess and getting into people's heads."― Reggie Miller
"As kids, we all wanted a bike. But a lot of people don't have that opportunity, especially in the inner city."― Reggie Miller
"I never imagined that I would earn my way into anyone's rafters."― Reggie Miller
"I'm very thankful and very blessed to have the opportunity to play this game."― Reggie Miller
"You look at the pioneers that have paved the way for players like myself. Sometimes, you just sit back and scratch your head."― Reggie Miller
"You don't want to bring attention to yourself; you want to bring attention to the team."― Reggie Miller
"To be part of this exclusive club is special. It's a proud day for me. It's special for me. I get a chance to join Cheryl, the first brother-sister act in the Hall of Fame. She was a role model."― Reggie Miller
"You have to be willing to fail, because you're not going to make every shot."― Reggie Miller
"I'm very respectful of others."― Reggie Miller
"I try and do the right things most of the time and let the chips fall where they may."― Reggie Miller
"When you have 20,000 people yelling and screaming at you, four other guys can concentrate on the floor. So every time I touch the basketball and everyone is yelling and chanting and doing things towards me, well, four other guys can concentrate."― Reggie Miller
"I love guys who have roots. Paul Pierce has roots embedded in Boston."― Reggie Miller
"A lot of people wish they could be in the house with the greatest of anything. I just so happened to live across the hall from absolutely, positively the greatest women's basketball player ever."― Reggie Miller
"Military veterans and the sacrifices they have made for our country carry a status we all should appreciate and honor."― Reggie Miller
"Shooters shoot."― Reggie Miller
"I made a lot of big threes throughout my career, but it was the 3-point shot that allowed me to maneuver inside the paint, post-up, mid-range game and so forth."― Reggie Miller
"Defenses had to play us, obviously, out to the arc, but it was really, to me, my mid-range game that was probably more dangerous than my 3-point shot."― Reggie Miller
"I want to make the playoffs, and I want to compete."― Reggie Miller
"It's all about the playoffs for me. I don't care about the regular season."― Reggie Miller
"I don't know if it's a small-market thing or not, but we never get the benefit-of-the-doubt calls like New York, L.A., Miami and the big market teams. That's just the way it is."― Reggie Miller
"I was a brash player, and I spoke my mind on the court."― Reggie Miller
"I love the heart of De'Aaron Fox."― Reggie Miller
45th of 100 Reggie Miller Quotes
"Whether it's the best player or the 12th man next to the Gatorade cooler, understanding the personalities on your team is key."― Reggie Miller
"Having played in the league during the '80s, '90s, and the new millennium (old, I know), I had the chance to see firsthand how the best point guards of our time played the game."― Reggie Miller
"I think the character of a man is to establish something where no one else has ever done before."― Reggie Miller
"Just give me the ball; I don't care how old I get. Give me the ball."― Reggie Miller
"The reality is, I don't care about the Knicks' feelings."― Reggie Miller
"I would never rule out coaching."― Reggie Miller
"Drake took me to the limit in our ping-pong challenge."― Reggie Miller
"Carmelo Anthony should do what makes him happy – either stay with the Knicks and be mediocre, or get with a contender and help them get over the hump."― Reggie Miller
"All truly great shooters – Dale Ellis, Larry Bird, Craig Hodges, Chris Mullin – we always believed that we were the best shooters in the world."― Reggie Miller
"I want to make movies like 'The Upside of Anger,' 'Maria Full of Grace,' old-school films like 'Some Kind of Wonderful' or 'Vision Quest': movies you remember songs and lines from."― Reggie Miller
"Trying to outplay my sister or come out from her shadow, I think that gave me an edge, or a chip on my shoulder. That's where the flair and a little bit of the drama came from."― Reggie Miller
"That's what I tell all the kids who come to my summer camps: 'You'll get a shot; it's about what you do with it.'"― Reggie Miller
"If you're joining the Knicks, there's expectations that follow that; there's a lot that comes with it."― Reggie Miller
"If you win in New York – that Frank Sinatra song – you are a god. You are a king."― Reggie Miller
"I didn't want to be like some other guys who jump on another team's bandwagon just to get a ring."― Reggie Miller
"A lot of times, I think broadcast commentators can get bogged down with stats and personal agendas."― Reggie Miller
"I'm not out there to win a popularity contest. I'm out there to win basketball games."― Reggie Miller
62nd of 100 Reggie Miller Quotes
"The best thing is to go into an opposing arena, and 15,000 people are focusing on you. That's the best feeling."― Reggie Miller
"Being the most popular, I don't know; I don't get into people patting you on the back."― Reggie Miller
"I don't have any bad feelings about L.A."― Reggie Miller
"I threw in some baskets that were in four-point range."― Reggie Miller
"My range is from wherever the coaches won't have a heart attack."― Reggie Miller
"When I was in the 9th or 10th grade, Cheryl was All-American, and she was getting all the pub. I thought to myself, 'Why isn't anyone paying any attention to me?' I used to wish that I wasn't Reggie Miller, that I was Reggie Smith or Reggie Jackson."― Reggie Miller
"I'm always open. As soon as I cross the half-court line, I'm open."― Reggie Miller
"Other teams fear me so much, just my being out there. I could even be playing on my deathbed, and I'd worry them."― Reggie Miller
"I'm a leader."― Reggie Miller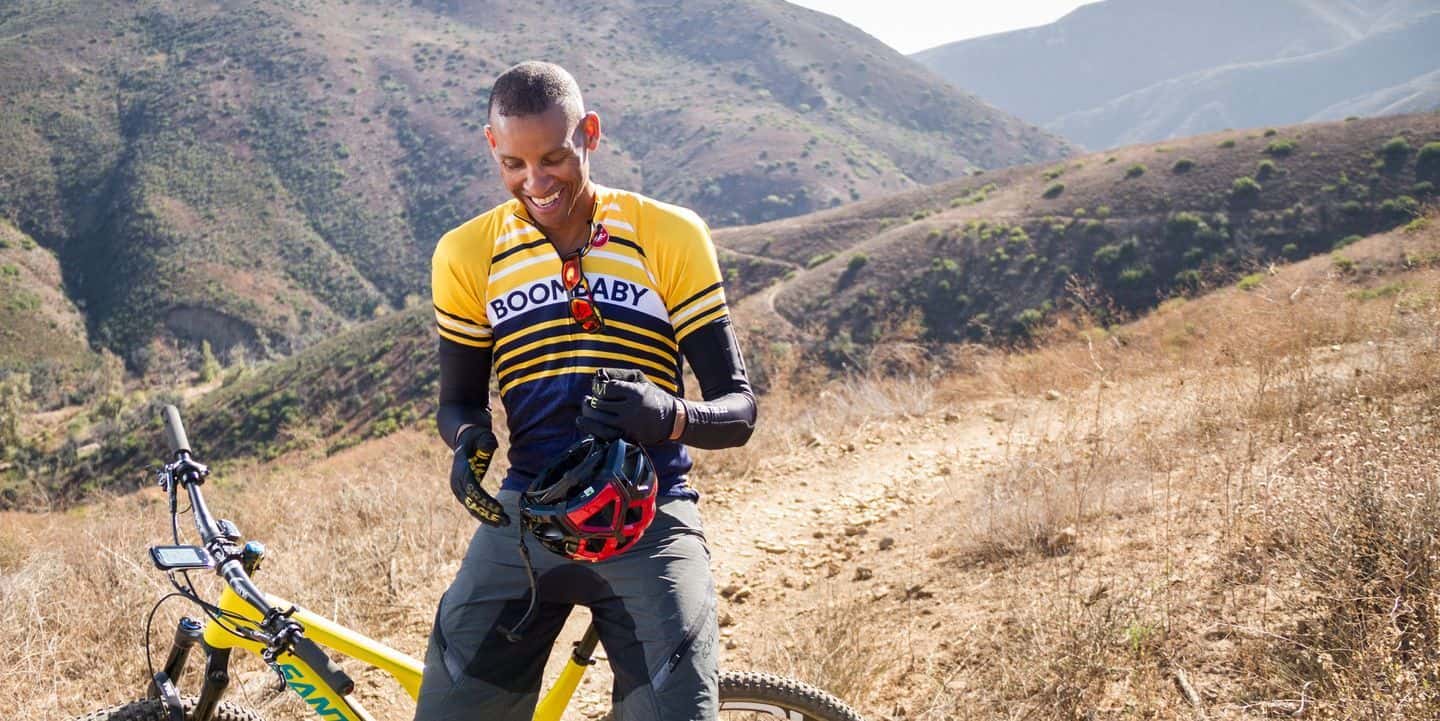 "Forwards are either too tall, and I'm too quick for them, or guards are too small, and I shoot over them."― Reggie Miller
"People say I'm cold, that I'm impersonal on the court. Well, let me tell you, it's blood and guts out there."― Reggie Miller
"I've always been a mellow guy. I'm just more competitive when I'm on the floor."― Reggie Miller
"Shaq is just a goofy dancer. He's just silly."― Reggie Miller
"As a kid, everyone dreams of being in an All-Star game."― Reggie Miller
"I'm a very confident person."― Reggie Miller
25 Inspiring Mickey Mantle Quotes
"Indiana is much, much, much slower than California, and I love it."― Reggie Miller
"Coming from L.A., rush hour from 8 to 10 and from 3 to 5 on the freeways. Everything was so congested. Indiana, there's never any traffic. People are warm and nice. People are warm and nice in California, but you never know. You might run across Sirhan Sirhan the next day in L.A."― Reggie Miller
"Reggie – that was on the court. Reginald is the executive."― Reggie Miller
"If one person doesn't like your film, if he's powerful, your film will never see the light of day."― Reggie Miller
"It's tough for a jump shooter, especially in a triangle offense."― Reggie Miller
"Running the triangle offense, you have pretty much set rotations where you are going to be at."― Reggie Miller
83rd of 100 Reggie Miller Quotes
"When I first came in the league, there were only two officials. So you could really get away with a lot."― Reggie Miller
"You've got to respect me because you know I can shoot the three."― Reggie Miller
"My personality, if I was healthy enough to play, I'm going to play! I felt that at 75, 80 percent, even if I had a sprained ankle, if I'm out there on the floor, I could be Deion Sanders."― Reggie Miller
"You're going to play me different if I have the ball, even if I'm at 75, 80 percent, just for the simple fact that you do not want me to make that three. That's helping my team out."― Reggie Miller
"I want to meet that Kerri Strug."― Reggie Miller
"I love a player who can go on the road and silence a crowd."― Reggie Miller
"A gold medal at the Olympics is hard to top."― Reggie Miller
130 John McEnroe Quotes that will motivate you to win
"There are so many really good players in the men's game that no one person can dominate year after year."― Reggie Miller
"What makes me a selfish player? Because I shoot the ball? I'm supposed to shoot the ball. That's how you score points. Those points go on the scoreboard for the whole team."― Reggie Miller
"Overcoming my sister's shadow was the biggest thing I ever tried to do."― Reggie Miller
"For sports in general, it's good to have a person in the White House who's physically fit, who loves sports, but also understands and knows how to run a country."― Reggie Miller
"I think running the country is a little more important than worrying about the BCS title game."― Reggie Miller
"Everyone talks about Utah riding, slickrock and all that. I go through the mountain-bike magazines at the shop, and I think, 'That'd be awesome.'"― Reggie Miller
"I had four siblings. We were hiking all the time. But camping? No. I don't like the idea of the creatures at night."― Reggie Miller
"I'm not just a biker. I trail run. I have no problem with heights. I'm a thrill seeker."― Reggie Miller
"I'm always going to be overlooked. That's just how it is. That's how the league is."― Reggie Miller
"First and foremost, Indiana will always be a basketball state."― Reggie Miller
"I'm not going to broadcast forever. I'll probably want to do something else in basketball, which will probably be running a team or at least helping run a team."― Reggie Miller