There has been a huge surge of interest in a TikToker named Brandon Westbrook, who claims to be the son of Russell Westbrook.
He has made many videos, claiming that he is Russell's son, saying he is the best guard in the NBA, and defending him against his haters.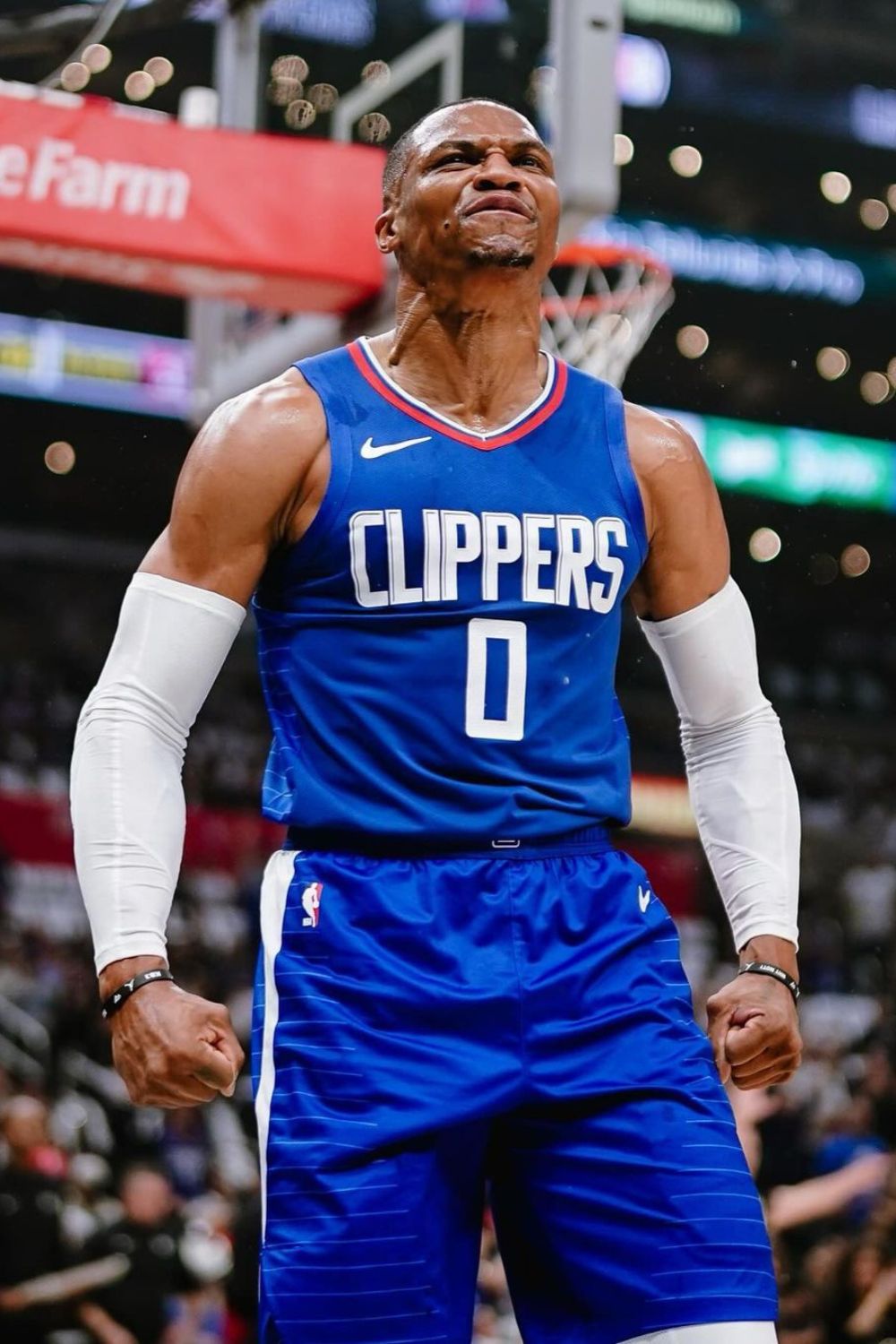 Born November 12, 1988, Russell Westbrook is an NBA point guard renowned for his intense playing style and triple-double proficiency.
He spent most of his career with the Thunder before stints with the Rockets, Wizards, and the Lakers.
The 2017 NBA Most Valuable Player currently plays for the Los Angeles Clippers, having signed with them on February 22, 2023.
Furthermore, he has been named to the NBA All-Star team nine times and won the NBA All-Star Game MVP twice in 2015 and 2016.
Moreover, Westbrook won the gold medal for the national team in the 2012 Summer Olympic team in London.
Who Is Brandon Westbrook? Is He The Son of Russell Westbrook?
Brandon Westbrook is a TikToker with over 110.5k followers on his handle @brandonwb_. Additionally, he has amassed over 2.4 million likes on the platform.
Fans are confused about whether he is claiming to be the son of Russell Westbrook for humor, merely due to sharing the same surname, or if he is genuinely serious.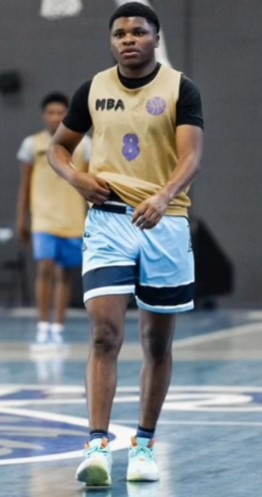 Almost every TikTok video he posts revolves around his supposed relation to the Los Angeles Clippers star.
Many viewers suspect that by using Russell's name, he is attempting to gain followers and likes on the platform.
Russell, however, has remained silent on the matter, focusing instead on his three kids with his college sweetheart.
Russell Westbrook Is A Father Of Three Kids
The two-time NBA scoring champion takes immense pride in his role as a father to three children.
Furthermore, he said he's "most proud" of his bond with his kids.
He is a father to twin daughters Jordyn and Skye and son Noah.
Russell and Nina joyfully welcomed their first child, Noah, on May 16, 2017.
Just 16 months later, the couple happily revealed that they were expecting another addition to their family.
In November 2018, they celebrated the arrival of twin daughters, expanding their loving family.
Wife: Nina Westbrook
Nina Earl was born on January 16, 1989, and spent her childhood in Southern California with three brothers.
Upon completing her education at Diamond Ranch High School, Nina earned an athletic scholarship to showcase her basketball skills at the University of California, Los Angeles (UCLA).
The connection between Mr. and Mrs. Westbrook began at UCLA, where both pursued their college basketball careers.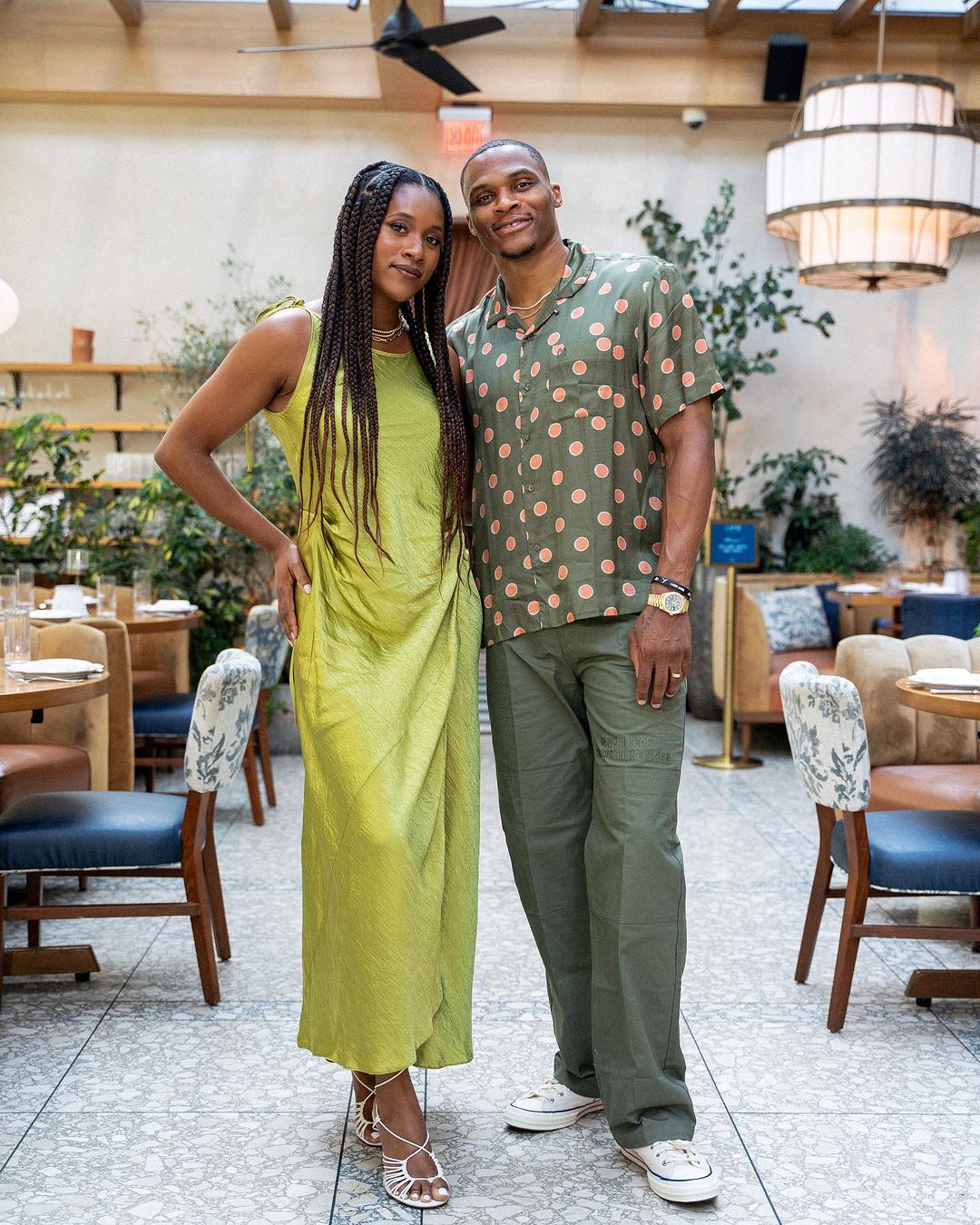 Their journey led to marriage, and on August 29, 2015, they exchanged wedding vows.
An entrepreneur with a dynamic career, Nina is the founder and CEO of two distinct businesses: Do Tell and Bene By Nina Westbrook.