Brendon Donovan and his wife Aly Kitchens intertwined their souls in holy matrimony on February 4, 2023.
Donovan and Kitchens started dating during their collegiate years. And after dating for a few years, Brendon put a ring on his now wife, Aly, in 2022.
The couple attended the same university, where Donovan played baseball, and Aly was a member of the cheerleading team.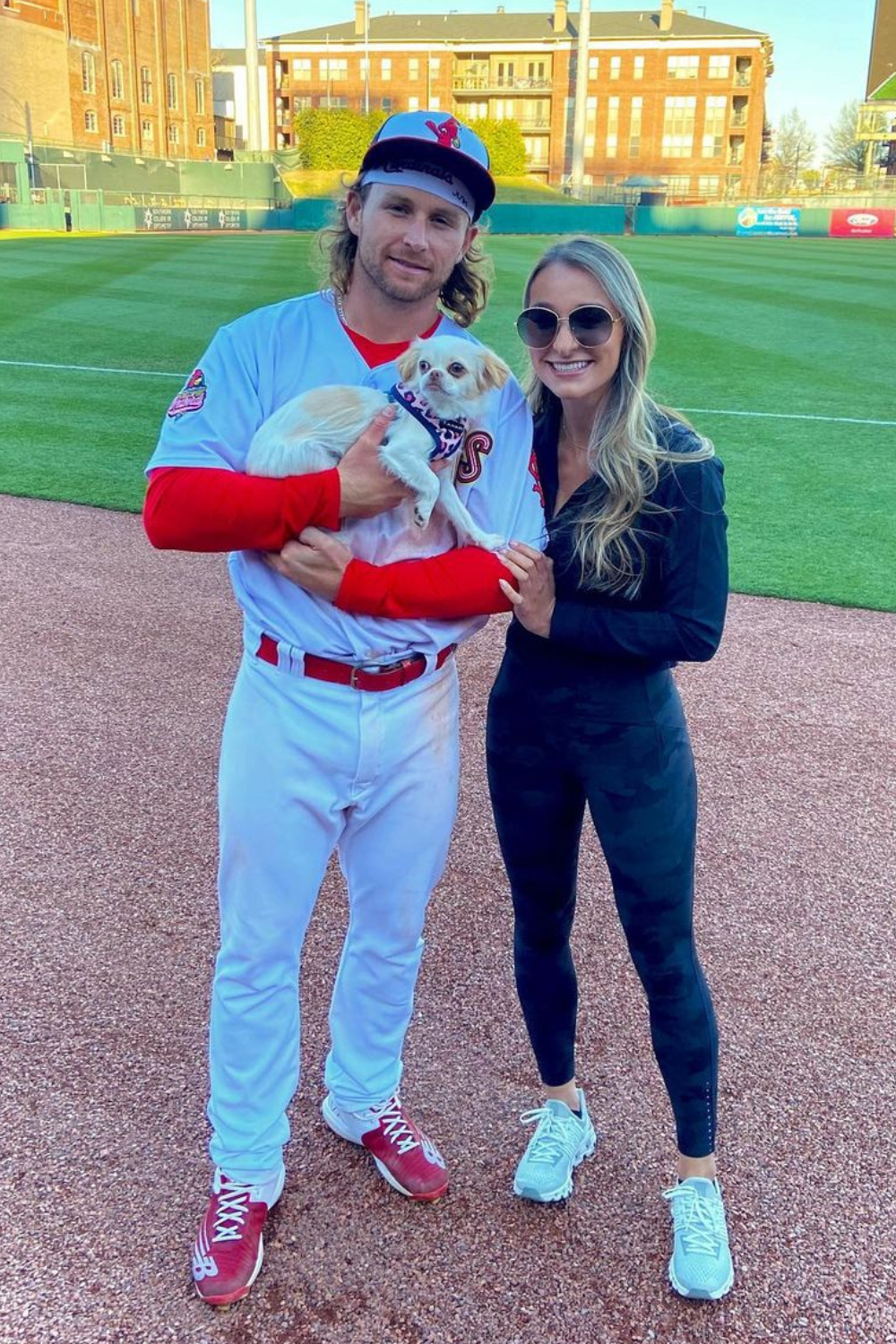 Brendan Michael Donovan is a professional baseball utility player for the St. Louis Cardinals of the MLB.
He was born on January 16, 1997, in Würzburg, Germany, and was raised in Enterprise, Alabama.
After playing three seasons with the University of South Alabama Athletics, the Cardinals selected Donovan in the 7th round of the 2018 MLB draft.
He started his professional career with the State College Spikes of the Class A Short Season New York-Penn League and made his MLB debut on April 25, 2022.
In his rookie season in the MLB, he was named the first-ever recipient of the National League Gold Glove Award for a utility player.
Moreover, there have been some talks over Donovan's trade with the Mariners ahead of the deadline.
Brendan Donovan Wife Aly Kitchens
Brendan Donovan's wife, Aly Kitchens, was born to Mitch Kitchens and Beth Whiting Kitchens. Mitch, along with his wife, runs Mitch Kitchens State Farm.
Originally from Spanish Fort, Alabama, she is currently living in Jupiter, Florida.
Mrs. Donovan completed her high school at Spanish Fort High School. During high school, she was a part of the varsity cheerleading squad.
After high school, she pursued higher education at the University of South Alabama (USA). And she graduated with a degree in Bachelor of Arts – BA, majoring in Criminal Justice and Political Science minor.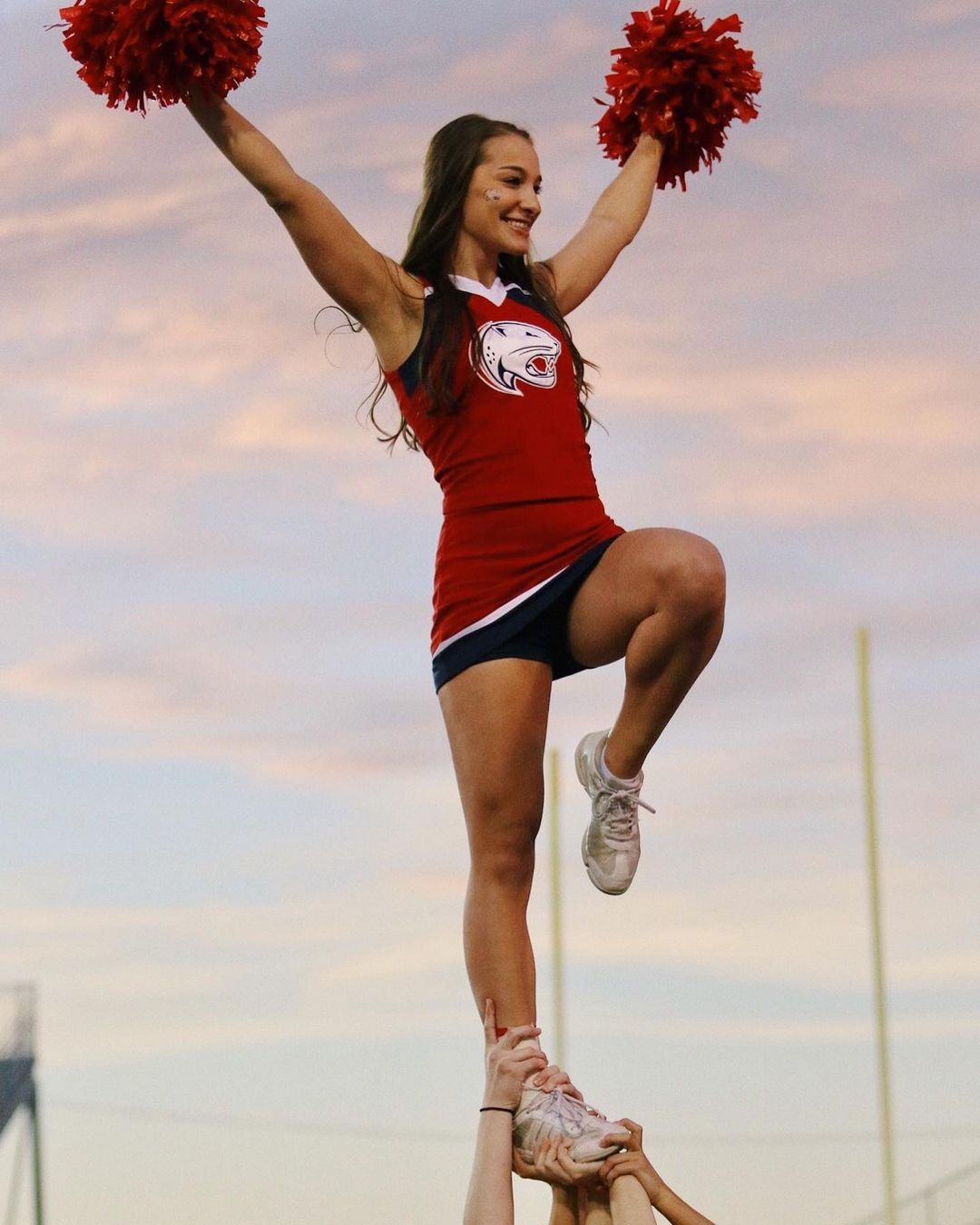 At USA, she was the captain of the University of South Alabama Athletics cheerleading team. Additionally, she was the treasurer of the Pre-Law Society and a member of Alpha Omicron Pi Sorority.
Aly also did a 4-month Federal Probation internship at the United States Federal Government, followed by a part-time office representative job at State Farm.
She even worked at the US House of Representatives as a staff assistant for 3 months and legislative correspondent for 6 months.
Moreover, she also served as an analyst and then as an associate at Targeted Victory from October 2020 to January 2023.
Aly Kitchens Siblings
Aly grew up with two siblings, one brother, Drew Kitchens, and one sister, Libby Kitchens.
Her brother, Drew, completed his bachelor's degree in accounting at the University of South Alabama in 2018.
Later he continued his studies and completed his Master of Accountancy, Taxation at the University of West Florida – College of Business in 2020.
Regarding his work experience, he worked as a Senior Tax Associate at Wilkins Miller LLC for 4 years before joining Dixon Hughes Goodman LLP in a similar position.
At present, he has been serving as a Senior Tax Associate II at FORVIS since June 2022.
Moreover, Drew got married to Mackenzie Brentzel on August 6, 2020. The pair welcomed their son, Harper Louise Kitchens, in December 2022.
Similarly, Aly's sister, Libby Kitchens, studied Sports and Exercise Science at The University of South Alabama.