The 1996 NBA Slam Dunk champion Brent Barry and his former wife Erin were married for 12 years before their divorce in 2010.
There were allegations of Erin having an extra-marital affair with Brent's then-teammate Tony Parker.
Brent Robert Barry was born on December 31, 1971, in Hempstead, New York, famous by the nickname "Bones."
Bones is a former basketball player and presently an executive and broadcaster. He is currently the San Antonio Spurs' vice president of basketball operations.
The Denver Nuggets drafted him in the first round as the 15th overall pick of the 1995 NBA draft, marking the beginning of his playing career.
However, Nuggets traded Brent to the Los Angeles Clippers in a four-player deal on draft night.
During his career, he became the NBA champion twice, in 2005 and 2007, with the San Antonio Spurs.
Brent Barry Former Wife, Erin Barry
The former wife of Brent Barry, Erin Barry, was born to a single teenage mother and placed for adoption within an Irish-Polish family.
Growing up in San Francisco, Erin attended a Catholic all-girls school.
Following her formative years, she pursued higher education, earning a degree in English literature from the University of Oregon before enrolling in law school.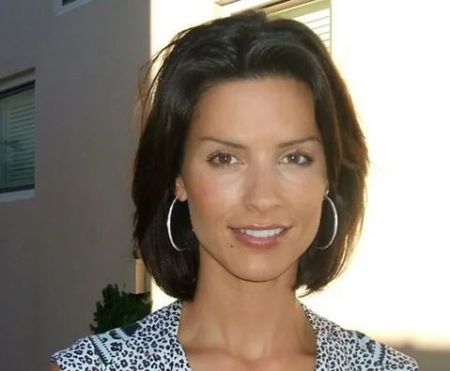 Some sources suggest that Erin and Brent's relationship dates back to their high school days, implying that they were high school sweethearts.
Their paths initially crossed while Erin attended an all-girls Catholic school and Brent attended an all-boys school.
After years of dating, the couple exchanged vows in 1998 in Texas.
However, the couple parted ways on October 29, 2010, after 12 years of togetherness. The official divorce proceedings concluded on January 5, 2011.
Moreover, according to the document, Erin and Brent decided to share custody of their children. Their prenuptial agreements also specified the property division.
Did Erin Cheat On Brent Barry?
Brent's former wife, Erin, faced allegations of contributing to the divorce between Tony Parker and Eva Longoria.
Brent and Tony were teammates for four years while playing for the San Antonio Spurs.
Reportedly, the marriage between Tony and Eva ended in 2010 due to the exchange of flirtatious text messages between Erin and Tony Parker.
Tony and Eva were married for about three years before their divorce.
Eva Longoria initiated divorce proceedings in November 2010 upon uncovering the affair through these messages.
Despite Erin denying their relationship, Barry filed for divorce a few weeks before Eva did.
After this messy divorce, they moved on with their own lives. Currently, Brent doesn't seem to be getting married again.
On the other hand, Erin has kept her life private since then. Similarly, Tony is dating Alize Lim, a former French tennis player.
Moreover, Eva exchanged wedding vows with Jose Baston in 2016.