Bronny James is an American basketball player who is currently a senior at Sierra Canyon School and recently committed to the University of Southern California to play collegiate basketball.
The eldest son of basketball legend LeBron James, Bronny James, as of September 2023, has a staggering $10 million net worth.
Bronny has achieved remarkable success and financial stability through his exceptional basketball skills and ability to secure endorsements and sponsorships.
His dedication to the sport has allowed him to amass a substantial fortune, ensuring a promising financial future.
One of Bronny's significant milestones is signing a highly lucrative contract with Nike, a renowned sports brand.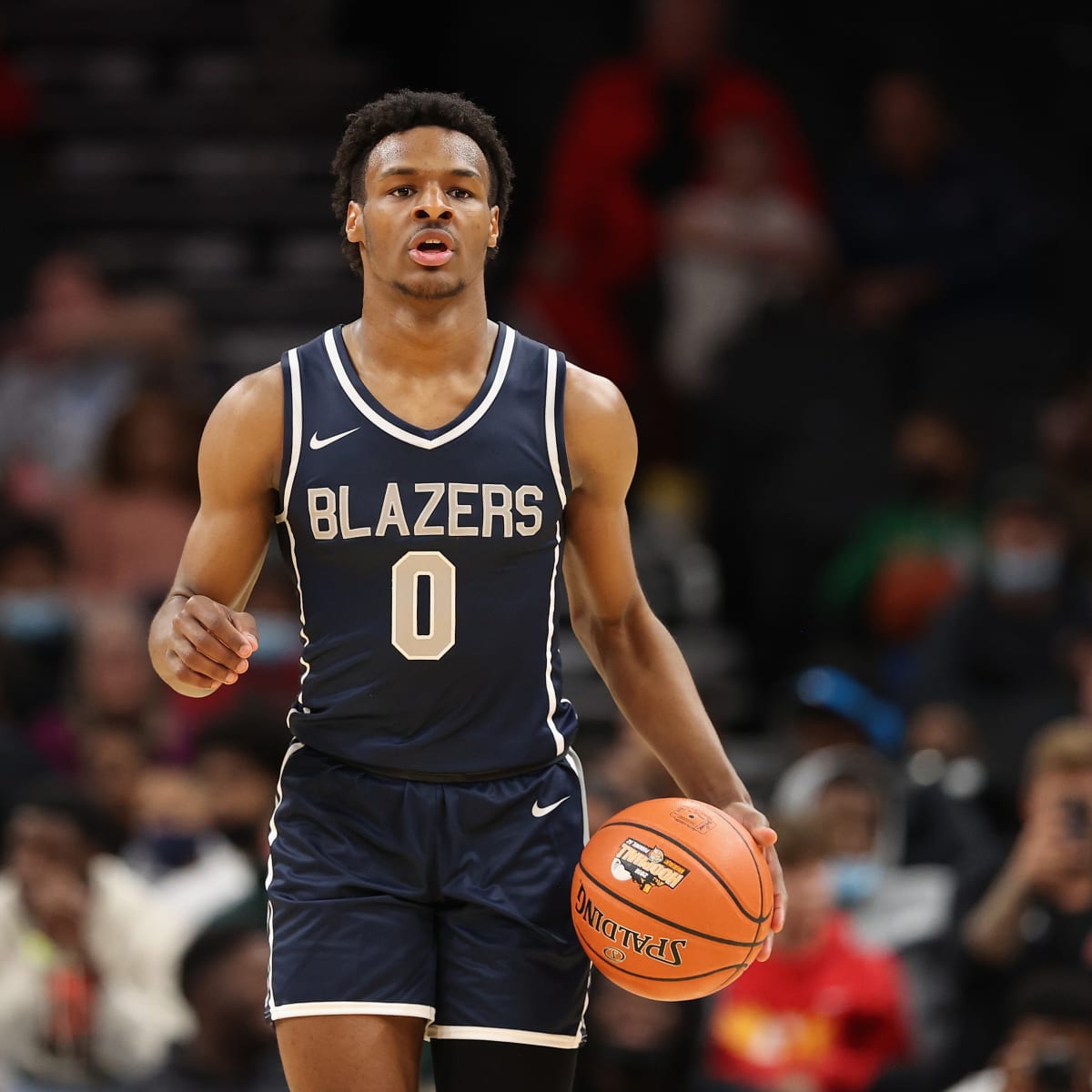 Alongside five other talented student-athletes, this partnership has provided him with substantial financial backing and solidified his position in the industry.
Bronny's popularity and marketability have resulted in prominent commercial appearances for leading brands such as Mountain Dew and Beats by Dre.
While the exact figures of his income from these ventures remain undisclosed, it is widely speculated that he has earned millions of dollars through sponsorships and endorsements, further augmenting his overall net worth.
Furthermore, the prospect of Bronny James joining the NBA has garnered significant attention. If he decides to pursue a professional basketball career, he is expected to receive a considerable average salary of around $7 million annually.
This potential income, combined with his endorsement deals and other endeavors, continues to bolster James' net worth, solidifying his status as a rising star in both the sports and business worlds.
Other Endorsements
It's not just Nike that Bronny has signed a promotion deal. The young man is earning a pretty penny from several other promotions.
Bronny and LeBron starred in promotion for PlayStation and the game God of War: Ragnorak.
Similarly, he also promotes Beats By Dre, just like his father.
To top that all off, Bronny has his own line of underwear named PSD, something his dad did not do in high school.
NIL Deal
Bronny James, one of the top 50 high school players in the 2023 class, is proving that he has what it takes to establish his own legacy in the world of name, image, and likeness (NIL).
While being the son of one of the greatest basketball players of all time, LeBron James, certainly comes with its advantages; Bronny is carving out his own path and securing his own financial success.
Despite the James family already enjoying considerable wealth, with LeBron surpassing $1 billion in career earnings in 2021, Bronny is actively building his own fortune.
In fact, he currently holds the distinction of being the top high school NIL earner in the entire nation.
However, his achievements go beyond that, as he also boasts the highest valuation of $5.9 million in the entire NIL landscape, surpassing even professional athletes.
The margin by which he leads is quite impressive; the second-highest valued high school athlete, Livvy Dunne from LSU, sits approximately $3.4 million behind him in On3.com's NIL valuation rankings.