Born on October 1, 2002, the American artistic gymnast and social media personality Olivia Dunne aka Livvy Dunne is 20 years old as of 2023.
A former United States team member Dunne currently represents the LSU Tigers women's gymnastics team.
She has enthralled audiences around the world with her outstanding performances and is renowned as the highest-valued women's college athlete as of 2023.
Aside from her remarkable athletic achievement, Livvy also has a commendable social media presence.
Her more than 10 million social media following has resulted in seven-figure endorsement deals for her image, name, and likeness.
On Wednesday, Livvy attended a meet and greet at the On3 NIL Elite Series presented by Mizuno with some of the nation's top high school football recruits.
Engaging in meaningful conversations with the shining stars of college football, Livvy imparted her wisdom, sharing a powerful message.
Speaking to the On3 platform, Dunne conveyed her insightful advice, "I would strongly emphasize the significance of taking your time in choosing your brand deals and being discerning. It is absolutely acceptable to decline offers from brands if they don't align with your values or personal vision."
How Old Is Livvy Dunne? Olivia Dunne's Age & Parents
Born on October 1, 2002, in Westwood, New Jersey, Livvy's journey in gymnastics began at three in 2005.
Even though she was born in Westwood, Livvy was raised in Hillsdale along with her sister Julianna, who excels in softball.
Her parents, Katherine, and David Dunne, proud residents of New Jersey, played a pivotal role in supporting her gymnastics aspirations.
Breakthrough In Gymnastics
Livvy's breakthrough into professional gymnastics came in 2014 when she debuted at the US Classic.
While her initial performance placed her 20th on the floor, 35th on the bars, 36th on the vault, and 39th on the beam, it fell short of qualifying her for the National Championships.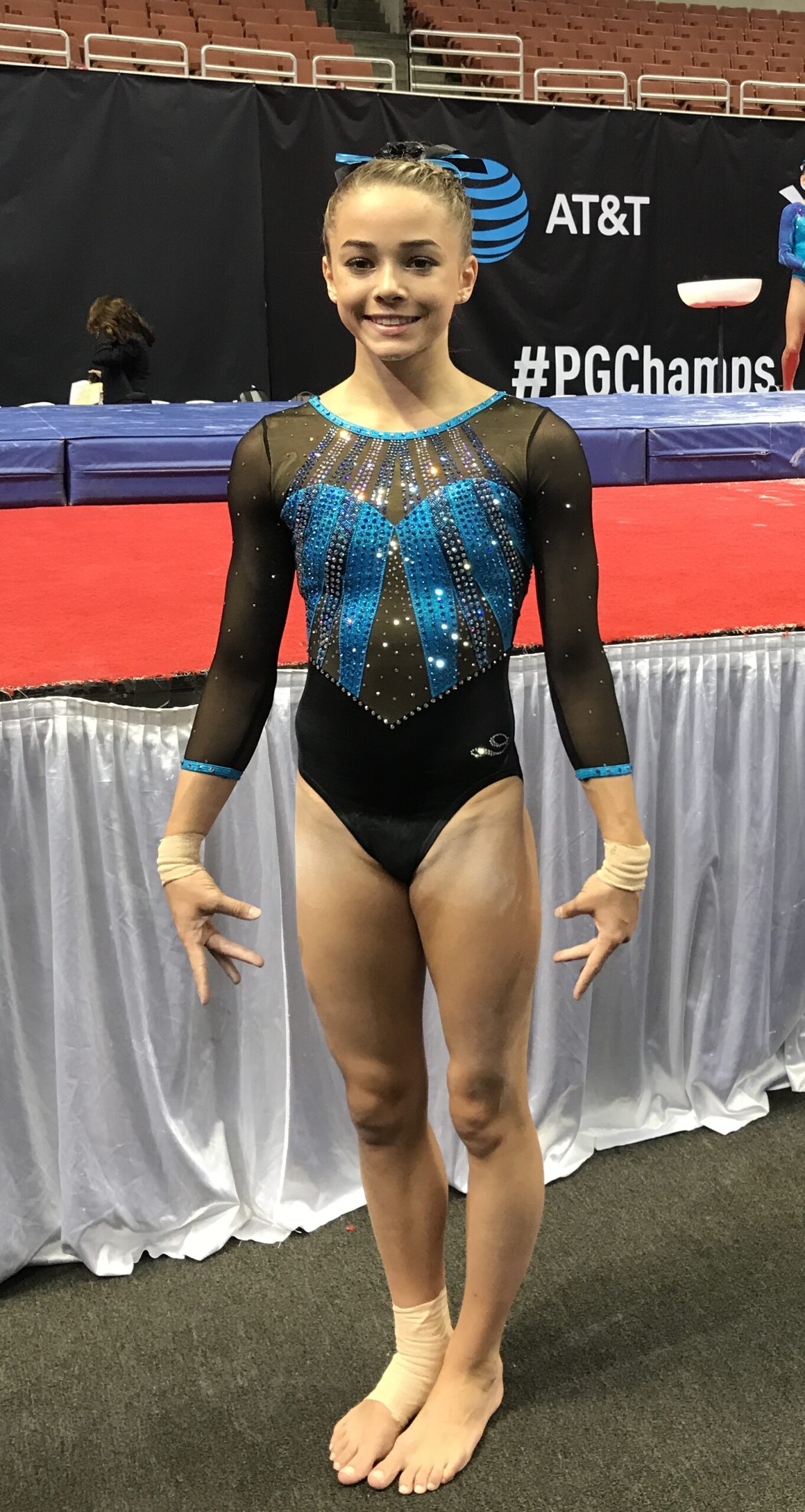 Coming on strong after this setback, she exhibited incredible determination, using it as fuel for her continued growth.
The following year she achieved an impressive 6th place on the floor, 8th in the all-around competition, 9th on the beam, 15th on the bars, and 18th on the vault turning her career around.
Social Media Fame & NIL Deal
The talented gymnast debuted on the popular social media platform TikTok in 2020, gaining fame by sharing videos of her impressive gymnastics skills.
However, she expanded her content with time to include other aspects of her life.
On July 2, 2021, when NCAA revised its rules to allow athletes to profit from their NIL (Name, Image, Likeness), it marked a significant turning point for her.
This proved quite lucrative for Dunne, given her sizable social media following, which comprised more than 5 million followers across various platforms.
Dunne joined forces with WME Sports in August, recognizing her market value and becoming their first NIL athlete.
This move allowed her to exploit her popularity and explore various endorsement opportunities.
Shortly after, she announced her partnership with the renowned activewear brand Vuori.
By May 2023, Dunne had established herself as the most valuable women's college athlete in terms of NIL earnings, boasting an estimated valuation of $3.3 million.
In an interview with Today in February 2023, she revealed that her endorsement deals alone had already surpassed the seven-figure mark, indicating her significant financial success through her partnerships and collaborations.
According to Marca, Livvy, as of 2023, has a net worth of $2.3 million.