Retired American professional wrestler Brutus Beefcake has been married to his wife, Melissa Caruso, since 2013.
Following her marriage to the famed wrestler, Melissa changed her name to Missy Leslie, after her husband's original name. Born in Tampa, Florida, Beefcake's real name is Edward Harrison Leslie.
Brutus was previously married to Kirsten Georgi in 1987, but they ended their relationship after four years of marriage in the nineties. Before he met Melissa, he was in a relationship with Barbara McGondel, with whom he had a daughter, Alana.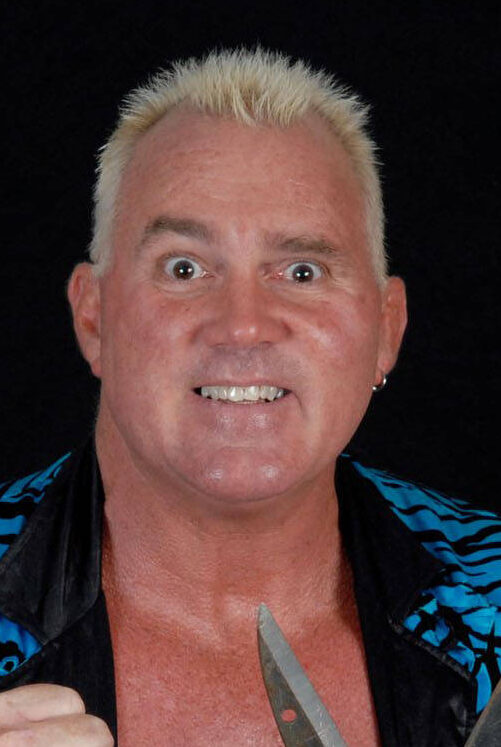 Born in 1957, Brutus began his professional wrestling career when he was 20. He never went to wrestling school and learned skills all by himself. However, he admits that he knew his basics by watching the games of veterans like Ivan Koloff and Mr. Wrestling.
Beefcake had already debuted in the World Wrestling Federation (WWF) in 1980, but he signed full-time with them during Vince McMohan's tenure in 1984.
Initially nicknamed Ed Boulder, he introduced himself as Brutus Beefcake after rejoining the federation. He competed in the arena with numerous ring names throughout his career, but Brutus was the most famous.
The WWE inducted him into their Hall of Fame on April 6, 2019, in honor of his fantastic career, which spanned over 40 years.
Brutus Beefcake And His Wife, Melissa Caruso
The retired professional wrestler has been married to his wife, Melissa Caruso, for a decade. The couple currently resides in Clearwater, Florida, near Beefcake's hometown.
Melissa DeGloria Caruso, better known as Melissa Caruso, was born in Massachusetts, United States. As a teen, she attended North Quincy High School near her home and later pursued her undergraduate studies at the University of Massachusetts, Boston.
According to Melissa's social media profile, she currently works as a model for Playboy magazine.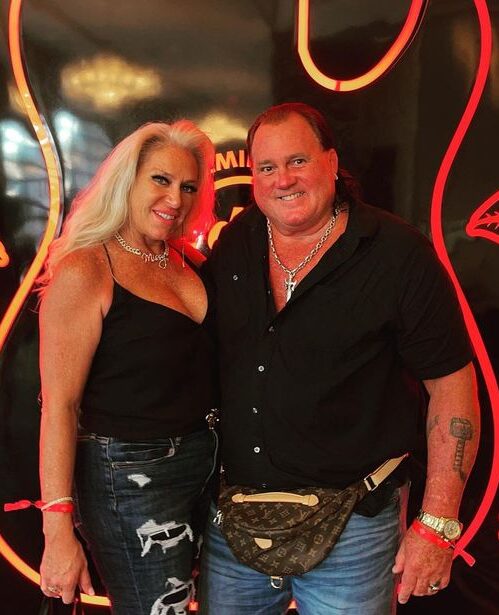 Like Brutus, her marriage with the famous wrestler is not her first.
She has two children, a daughter, and a son, from her previous relationship. Her daughter, Katrina Capone, is married and lives in Massachusetts with her husband and two children.
Likewise, her son, Garry Caruso, calls Brutus his dad, and the two share a great bond.
Brutus is over sixty years old and has begun showing signs of illness. In June 2021, his wife, Melissa, shared that he struggled with high blood pressure and severe headaches. In addition, he has gained a lot of weight over the years.
Thankfully, Brutus has found a caring wife at the end of his career, and he has a great post-retirement life with his wife, children, and grandson around him.
Wrestler Hulk Hogan Is Beefcake's Childhood Friend
Another retired professional wrestler Terry Bollea, or Hulk Hogan, is Brutus' childhood friend. In fact, they were best friends and dreamt of becoming professional wrestlers together as kids while growing up in Tampa.
Brutus still remembers that they used to sit for hours talking about wrestling and seeking training from professional wrestlers like Toru Tanaka and Ox Baker, based in Florida.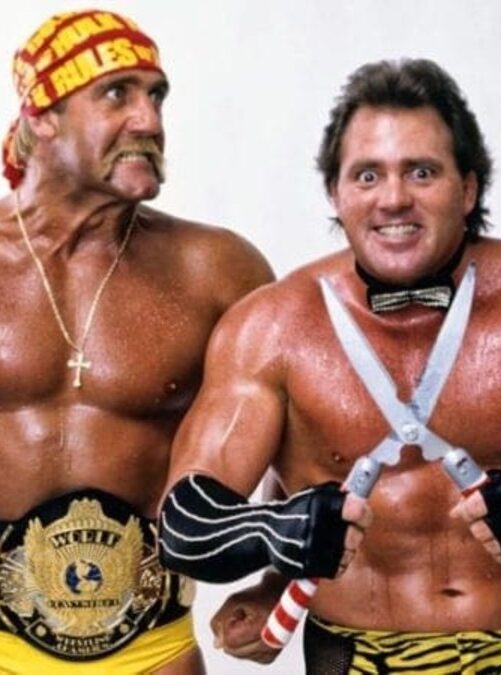 Aside from that, Brutus played baseball and had even thought of becoming a baseball player. However, his companionship with Terry dragged him into the wrestling arena as an adult, and he, too, tagged in.
The two began their wrestling career as a team and were known as The Boulder brothers. Similar in appearance, fans confused them for real-life brothers for many years.
Despite the temporary altercations, Hulk Hogan and Brutus have remained lifelong friends. His daughter, Alana Leslie, is Hulk Hogan's goddaughter.