Cade Cunningham siblings wielded a profound influence over both his professional and personal life.
While his elder sister Kaylyn initially had conflicts with him during their childhood, their relationship matured into a solid and cherished bond as they grew older.
Similarly, he frequently expresses his gratitude for the invaluable guidance and support offered by his brother Cannen.
A native of Arlington, Texas, Cade Cunningham is known for his exceptional talent and charisma on the court.
His journey to
the NBA began
at Bowie High School in his hometown of Arlington, Texas.
Recognized as a consensus five-star recruit, he was one of the top players in the 2020 recruiting class.
He even earned the National Player of the Year honor during his senior year.
Following high school, Cunningham committed to Oklahoma State. After his freshman season, he became a consensus first-team All-American and the Big 12 Player of the Year.
In 2021, he was the first overall pick in the NBA draft by the Detroit Pistons. The selection marked the beginning of an exciting chapter in his career.
Cade Cunningham Siblings: Kaylyn & Cannen
Meet Kaylyn Cunningham
Kaylyn Cunningham, the elder sister of Detroit Pistons' point guard Cade, plays a unique and essential role in his life.
Kaylyn, the middle child among the Cunningham siblings, is nearly three years older than Cade.
Despite their age difference, the two siblings didn't always see eye to eye.
Childhood squabbles were typical, and they frequently clash over the slightest disagreements.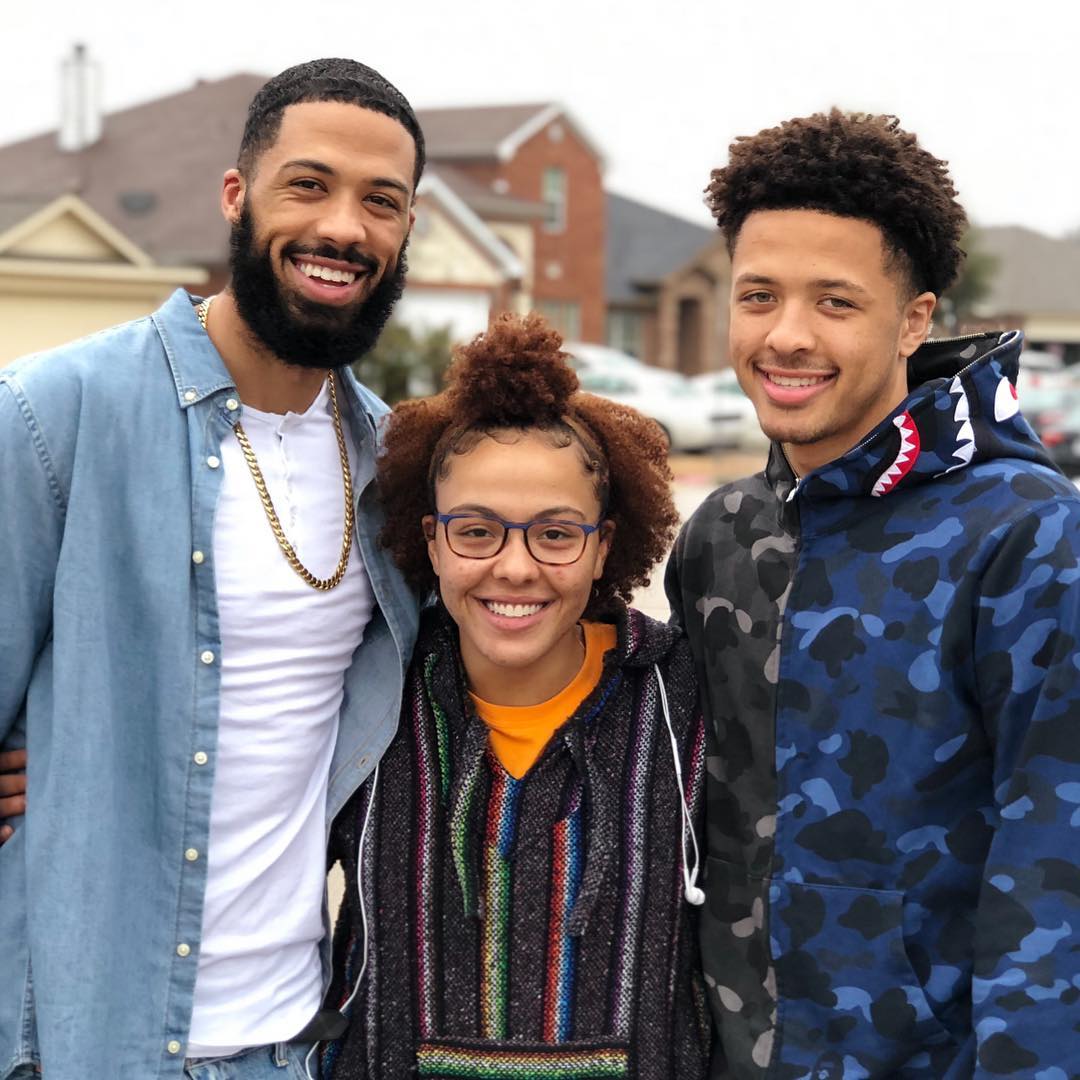 However, as time went on and circumstances changed, their relationship evolved. Over time, they became the best of friends and nearly inseparable.
Their bond has grown stronger, and Cade now trusts his older sister, often turning to her for advice on sensitive matters.
In their younger years, Kaylyn even trained with Cade and their older brother, Cannen, on the basketball court.
Although she eventually transitioned to photography, her love for the game remains evident through her involvement and support for her younger brother.
Meet Cannen Cunningham
Cannen Cunningham, Cade's older brother, is a highly talented athlete in his own right.
Born on May 7, 1993, in Arlington, Texas, he stands at an imposing six feet ten inches.
He had an impressive collegiate career as a center for the Southern Methodist Mustangs (SMU) in the NCAA.
During his four-year stint with SMU, Cannen helped the Mustangs reach the 2015 NCAA Tournament.
In 2015, he earned his bachelor's degree in sports management.
After graduation, he spent one professional season overseas in Poland before returning to the United States to pursue coaching.
While he began his coaching journey as a middle school head coach, Cannen later served as an assistant coach for the Texas Titans' U15 team.
In 2018-19, he joined the staff at Tulane University, where he worked as the associate director of video operations for the Green Wave.
The pinnacle of Cannen's coaching career came when he served as an assistant coach for Oklahoma State University's Cowboy basketball program.
His expertise and guidance were instrumental in Cade's decision to commit to Oklahoma State for his college basketball career.
In 2021, Cannen made a significant career move by leaving OSU to take care of his younger brother in the NBA.
Cade often cites his older brother Cannen as the most significant influence in his basketball journey.
Moreover, his admiration for his older brother exceeds their shared love for basketball.
He often expresses his gratitude for the guidance and support he receives from Cannen, saying, "I can't ask for a better older brother."