Callie Gullickson & her husband Chris Howell are both into fitness. The pair has been working in the health and wellness industry for quite a while now.
Callie specializes in Grit & Grace exercises while Chris sticks to gym reps and workouts.
They are always trying to one-up each other in terms of physical fitness. More than a role model husband-wife, they are best friends.
Besides sharing the same passion, both of them share their love for dogs. The dog-parent has built a family full of love and support.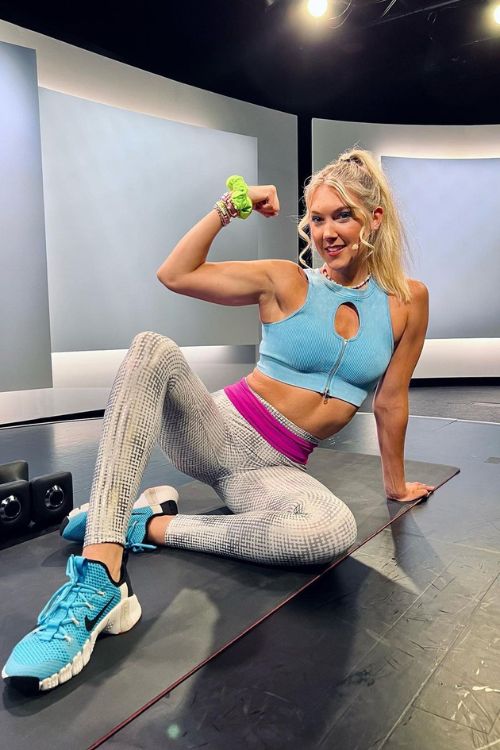 Callie Gullickson is a trainer, performer, model, and dog mom based in New York City. Currently, she is working as a strength instructor at Peloton, an exercise equipment, and media company.
A West Palm Beach, Florida native, Callie found a passion for dance. Thus, she had years of rigorous ballet training that taught her discipline, grace, and strength.
Eventually, she went to college at Pace University and graduated with a degree in commercial dance.
Callie went on to sign with State Model Management for print work and McDonald Selznick Associates for dance after graduation. She is an expert in high-intensity training, strength, dance, and boxing.
Furthermore, Callie emphasizes on quality of movement in her classes as movement had always been an integral part of her life.
Callie Gullickson Husband: Chris Howell
The dancing diva is married to her charming husband Chris Howell. Chris is the CEO of SPX Fit, a fitness & wellness design company.
The company is well known for designing and delivering luxurious fitness and wellness facilities across various sectors. They have created hundreds of successful facilities across 14 countries and 4 continents.
A Certified Strength and Conditioning Specialist (CSCS), Chris began his career back in 2017 as a Global Health and Wellness Consultant at Soho House & Co.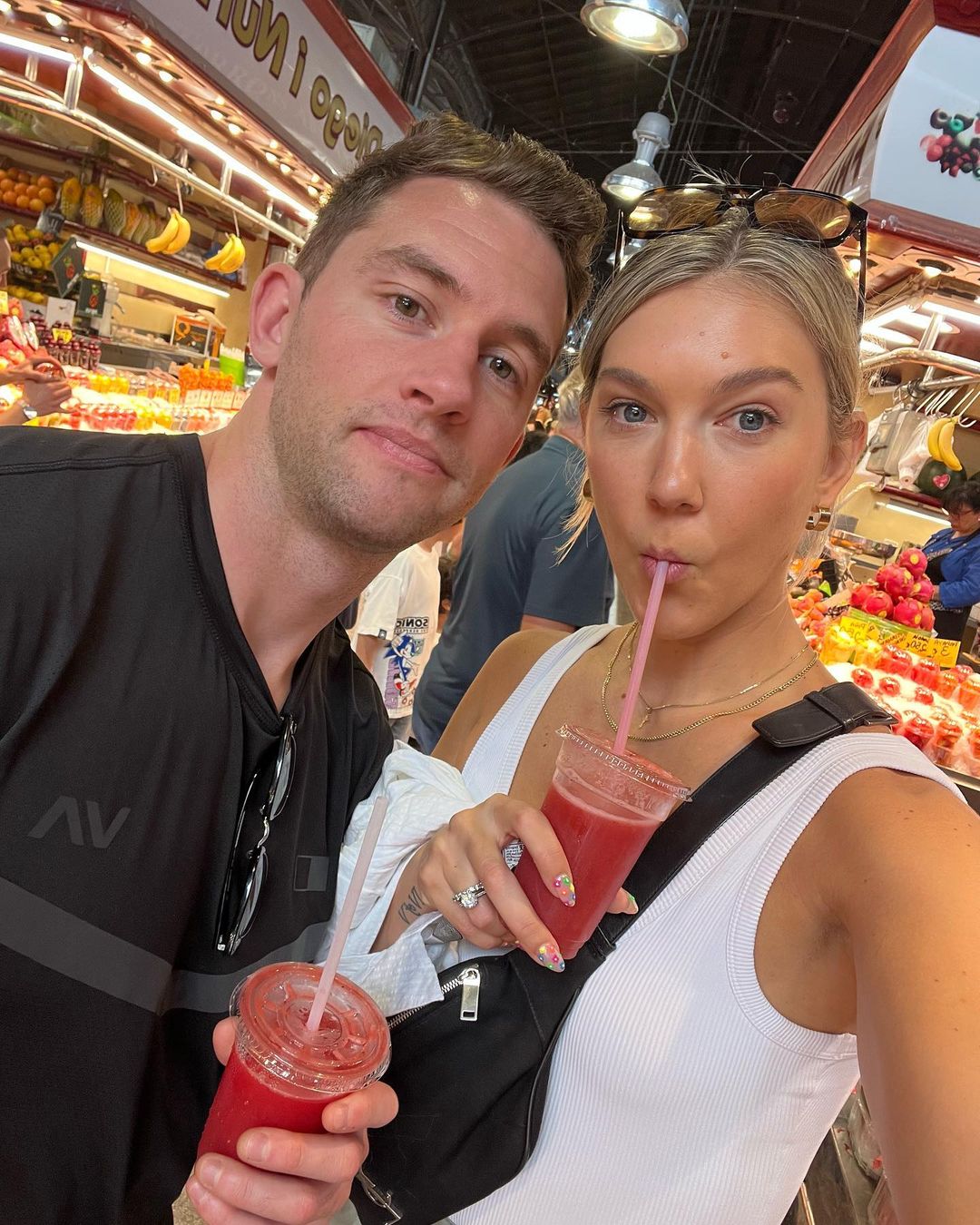 He became an Advisor at Therabody and a Consultant at BeaverFit in 2018. A year later, in 2019, he worked as a Consultant/COO at Performix House and a Consultant at Watson Gym Equipment.
By 2020, Chris co-founded ARENA and was a Strategy Consultant at House of Athlete while continuously heading SPX Fit.
Chris has always had a history of athleticism and sports. In fact, he was the President of the Athletic Association at The Hill School which he attended from 2007 to 2010.
In addition, Chris was a member of the Hofstra NCAA Division 1 Men's Lacrosse Team. He graduated from Hofstra University earning a Bachelor of Arts in Philosophy and Economics.
Callie And Chris Are Dog Parents
Callie comes from a large family of athletes but broke the mold and chose to pursue dance. She became best friends with Chris, fell in love, and got married in August 2021.
Callie's parents, Bill, and Sandy Gullickson have had six children and twelve grandchildren. But she is yet to add to the family member list.
Gullickson used to desire either a baby or a pug. Even though Chris gave her a Golden Retriever, she immediately fell in love with the pup.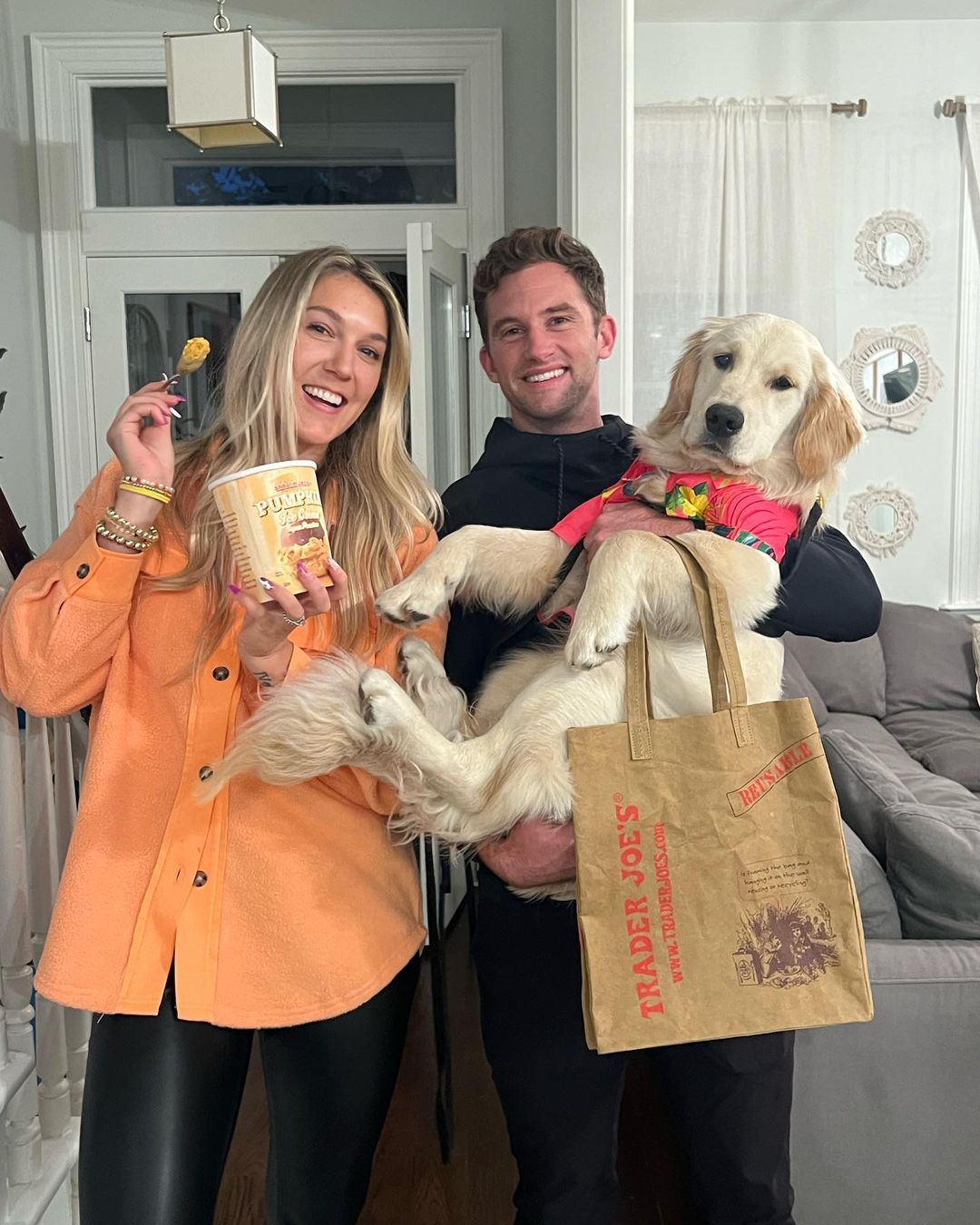 Charly, their golden gal, has been growing up since. She celebrated her first birthday on March 16, 2023.
Callie posted the celebration video on Instagram where Charly can be seen enjoying her birthday treat as her parents sang her happy birthday. The video has accumulated over 16000 likes.
Charly has become an integral part of Callie and Chris's life. She bosses around the house and seeks a lot of attention from her parents.
Callie even wished Chris and all the other dog dads on Father's Day. Chris also adores his golden girl and well complements Callie in parenting.
Their golden pet whom they consider their baby girl has an Instagram handle @charlysgoldenlife.