The top prospect of the 2025 class Cameron Boozer has a twin brother named Cayden who shares his passion for basketball.
Both of them are currently enrolled at Christopher Columbus High School in Miami, Florida.
The talented young basketball player Cameron has averaged 20 points per game in 60 games in his two years at the high school.
The 16 year old participated in the 2023 FIBA Under-16 Americas Championship and led his team to secure a gold medal.
Cameron Boozer Brother Cayden Boozer
The young basketball player has a twin brother named Cayden Boozer and an elder brother named Carmani.
The twins were born in July 2007, while their elder brother, Carmani, was born in May 2006.
Twin Brother: Cayden Boozer Also Plays Basketball
The twin siblings will enter their junior year at Christopher Columbus High School in Miami next season.
Cameron has already made a name for himself as the top prospect for the class of 2025, whereas Cayden holds the no 32 position in the Rivals rankings.
So far, Cayden has received offers from several colleges like Duke Blue Devils, Arkansas Razorbacks, Kentucky Wildcats, and North Carolina Tar Heels.
Elder Brother Carmani Boozer Plays Baseball
The eldest sibling, Carmani Boozer, plays as both a pitcher and third baseman for the Monsignor Pace Varsity Baseball team.
In 2007, Carmani had underwent a bone marrow transplant as part of his treatment for sickle-cell disease.
His journey has numerous rounds of chemotherapy, multiple visits to the doctor, and extended hospital stays, both before and following the bone marrow transplant.
Parents & Family Tree
Cameron Boozer was born on July 18, 2007, to parents Cindy and Carlos Boozer.
His father, Carlos Boozer, played in the NBA for thirteen seasons. The two-time NBA All-Star played for the Cleveland Cavaliers, Utah Jazz, Chicago Bulls, and Los Angeles Lakers.
Carlos Boozer achieved Olympic success playing for the national team, winning a bronze medal in the 2004 Summer Olympics and a gold medal in the 2008 Summer Olympics.
Currently, he works as an ESPN analyst at the ACC Network.
On the other hand, Cameron's mother, Cindy CeCe Boozer, is a chief financial officer at Iconic Creative Agency.
Cindy graduated from North Carolina State University in May 1999 with a bachelor's degree in business administration.
Carlos and CeCe were married from 2003 to 2015 and share three sons together: Carmani and twins Cayden and Cameron.
They went through a divorce process that began in 2009 and was finalized six years later.
Following the divorce, Carlos Boozer married Aneshka Smith in 2017. Their marriage, however, ended in divorce as well.
Carlos filed for divorce on November 23, 2021, and it was finalized in October of the following year.
Carlos' second wife, Aneshka Smith, is a yogi and designer known for launching the fashion label Knature, specializing in jewelry and handbags.
Half-Sister Bloom Boheme Boozer
Cameron Boozer has a younger sister named Bloom Boozer, who was born on April 5, 2019.
Bloom is the child of Carlos Boozer and his second wife, Aneshka Boheme.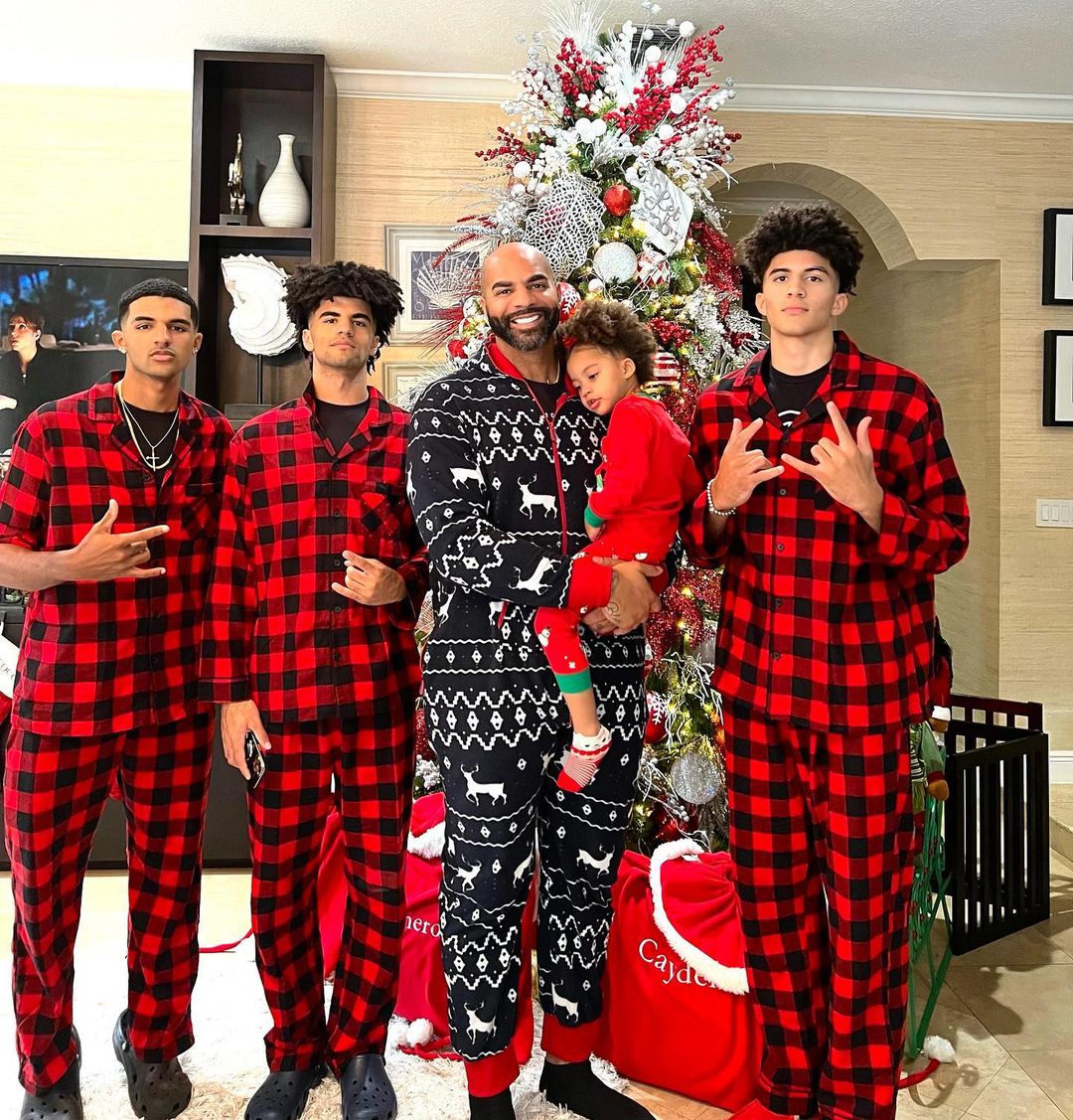 Her Instagram page, managed by her mother, features posts that showcase her interactions with her older siblings and the quality time she spent with her father.