Cameron Brink brother Cy Brink is a former rower and graduate of the University of Washington. Cy could also be currently working in the White House.
Cy and Cameron have a small age gap of two years. They also happened to be the godbrother and godsister of one of the greatest NBA players of all time, Steph Curry.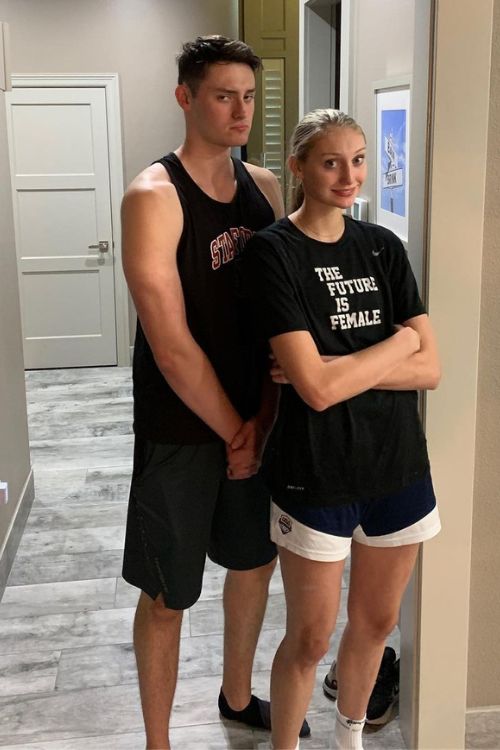 There are many family pictures of the Curry and Brink family that started several years at college. Despite, the two families living in various countries and constantly traveling, they didn't lose contact.
Today, Cameron is one of the highly touted female collegiate basketball players. She is in her senior year at Stanford, and with her teammate, Kiki Iriafen, Cameron and Stanford ran a route against Indiana in their second game.
Cameron Brink Brother Cy Brink
Cameron Brink's brother, Cy Brink, was born on July 28, 1999. The 24-year-old former rower is two years older than his sister.
Cy was introduced to rowing by Steph Curry's mother, Sonya Brink. The Brink and Currys have a longstanding friendship that began in Virginia Tech.
An interview from 2016, when Cy was in Grade 11, stated that the youngster had competed in the regional competition for the International School of Beaverton.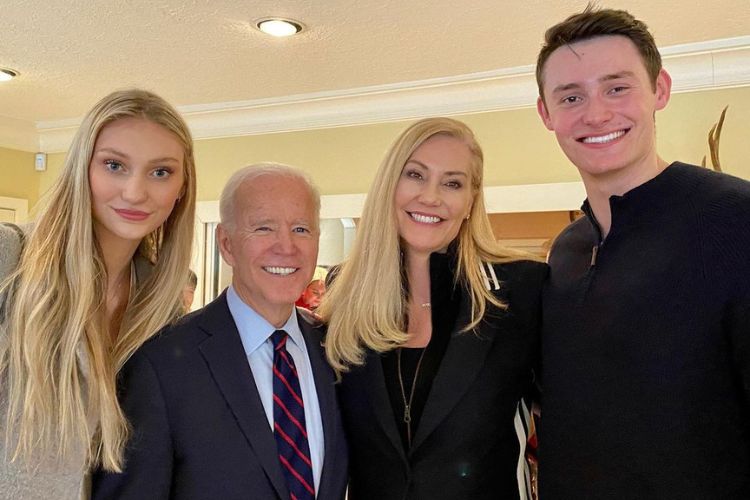 It was later stated Cy would enroll at the University of Washington and continue his athletic and academic career there. In 2018, Michelle shared a photo of Cy being recognized with the Dean's List certificate.
But there isn't much information about Cy and his time at the University of Washington. So, we aren't sure if he continued rowing at a collegiate level. It also doesn't help that Cy isn't active on social media.
A few of the pictures shared by his mother show Cy meeting US President Joe Biden. There could be a chance that the former rower started developing an interest in politics and international relations. There is also a person named Cy W. Brink listed as a Staff Assistant for the White House (EOP), so who knows, it could be the brother of Cameron Brink.
Cameron Brink Parents: Meet Greg And Michelle-Bain Brink
Cameron Brink's parents, Greg and Michelle-Bain Brink, are former athletes of Virginia Tech. The couple played basketball, and it was also at Virginia Tech that they met the Currys.
Michelle and Sonya were roommates, with Michelle excelling at basketball and Sonya playing volleyball. Their future husbands stayed in the men's wing of their dorm.
Michelle Bain-Brink Is A Virginia Tech Star
Michelle is a member of the Virginia Tech 1,000-point club. She finished her career with 1,068 points and ranked 18th on the school's all-time scoring list.
In 2009, Michelle was named to the ACC Women's Basketball Tournament Legends. She tied the knot with her husband, Greg Brink, on September 14, 1996.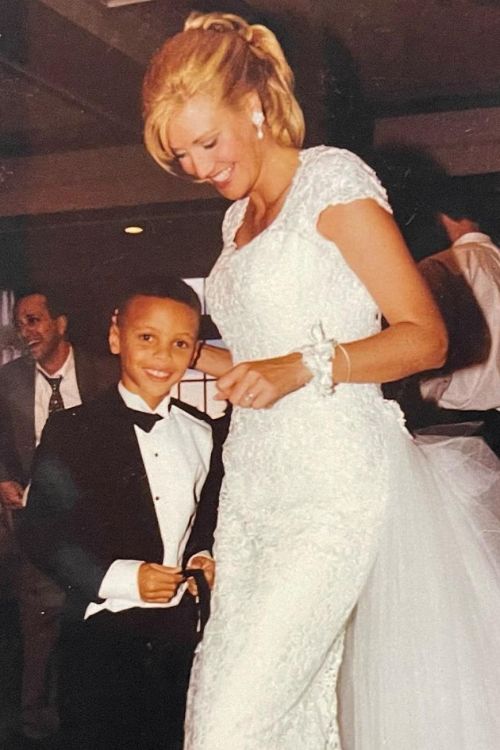 The Currys and the Brinks' friendship lasted even after college. Michelle and Greg are godparents to Curry's kids. The wedding photos shared by Michelle on her Instagram handle show young Steph and his sister Sydell, who was even the flower girl.
Michelle worked for Nike as their marketing executive for women's footwear. Previously, when asked about her favorite photograph of Cameron and Steph, Michelle said it was the one pasted in their refrigerator.
It is 13-year-old Steph holding Cameron in her baptismal gown. Another one is of Steph giving Cameron a piggyback ride across the Davidson Campus.
Greg Brink Works For The Nike
Greg and Michelle's career at Nike took the family to Amsterdam, Netherlands, for three years. At the time, Cameron was in grade six and returned to the USA to enroll in grade eight.
In the 75 games that Greg played for Virginia, he averaged 5.7 points, 5.4 rebounds, and 0.5 assists.
An MBA graduate of Virginia Tech, Greg, joined Nike in 2007 as the CFO. In 2011, the family shifted to the Netherlands, and when they returned to the US, Greg was promoted to VP and GM of Nike Only Stores.
In 2015, he assumed the role of S&OP Emerging Markets, and a year later, he became the VP of Supply Chain of APLA (Asia Pacific Latin America).
Though Greg and Michelle were basketball players, they never forced their daughter to follow in their footsteps. The couple believed pushing Cameron to play the sport wouldn't end well for anyone.
They let their daughter decide, and eventually, Cameron found her interest in the sport. Unlike his wife, Greg has kept himself away from social media.