Carlos Alcaraz's brothers, Alvarao, Sergio, and Jaime Alcaraz, have all shown interest in tennis. Carlos and his brothers were raised in Spain.
Ranked world no.2 by the ATP, Carlos Alcaraz's success at a young age has many tennis fans believe he will be the next generation superstar.
Last year, Carlos became the youngest world no.1 in ATP history after winning the U.S. Open.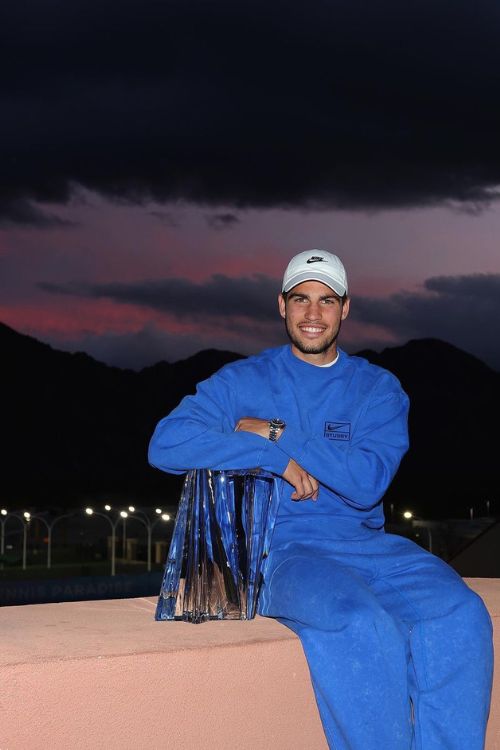 Unfortunately, the Spanish tennis star didn't participate in the Australian Open 2023 due to an injury. If it weren't for the injury, we might've got to watch the teenager against the current world no.1, Novak Djokovic.
In the ongoing Madrid Open, Alcaraz has entered the Round of 16, defeating Grigor Dimitrov. He will face world no.16 Alexander Zverev next, with Zvrev hoping to get revenge against Alcaraz for last year's defeat in the finals.
Carlos Alacarz Brothers, Alvarao, Sergio, And Jaime Alcaraz
Carlos Alcaraz's brothers, Alvaro, Sergio, and Jaime Alcaraz, have all been supportive of his tennis career.
The young Spanish star is the second oldest among four siblings and is also the third one in his family to pick up tennis. The first was his father, and the second was his brother, Alvaro.
Alvaro Alcaraz Is A Former Tennis Player
Born on November 2, 1999, Alvaro Alcaraz last played the sport in 2020.
The 23-year-old had a career-high ranking of 1907 in doubles, which he attained in 2020.
With his doubles partner Sergio Noguera, Alcaraz played against the Spanish duo Eduard and Alvaro.
Alvaro and his partner were comfortably defeated and were eliminated from M15 Murcia. After that match, Alvara only played two more games before becoming inactive.
The oldest brother of Carlos Alcaraz, at times, is seen accompanying his brother to his tennis games. Alvaro is available on Instagram with more than 7 thousand followers.
Sergio Alcaraz Has Remained Away From The Public Limelight
The second youngest brother of Carlos Alcaraz, Sergio Alcaraz, has remained away from the spotlight.
There's no doubt that Sergio plays tennis with his brothers, but he might've chosen not to become a professional like them.
Jaime Alcaraz Has Already Shown Interest In Becoming A Tennis Player
The youngest brother of Carlos Alcaraz, Jaime Alcaraz, is already taking strides in becoming a tennis player.
Last year, a video shared by journalist Marcos Zugasti on Twitter showed Jaime training at the Tatoi Club. Jaime, 10, was invited to the IMG Future Stars Invitational Tournament in Greece last year.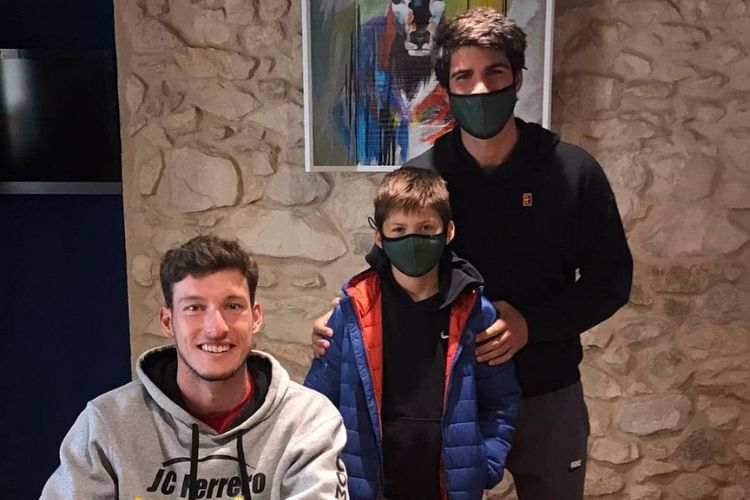 Later in the tournament, Jaime teamed up with his brother and played an exhibition match against Hubert Hurkacz.
While playing his singles match, Jaime was defeated by Teodor Davidov, and since then, there haven't been any new updates about Jaime's tennis career.
Carlos Alcaraz Parents, Carlos Alcaraz Gonzalez, And Virginia Garfia Escandon
Carlos Alcaraz's parents, Carlos Alcaraz Gonzalez and Virginia Garfia Escandon come from a Spanish background.
His father, Carlos Alcaraz Sr, is a former tennis player. At one point, was one of the top 40 players in Spain. Alcaraz Sr. was also the one who instilled a love for tennis in his son.
He would take his sons to play in the Real Sociedad Club de Campo de Murcia tennis academy, where he was the director. Carlos Sr certainly played a major role in Carlo's formative years.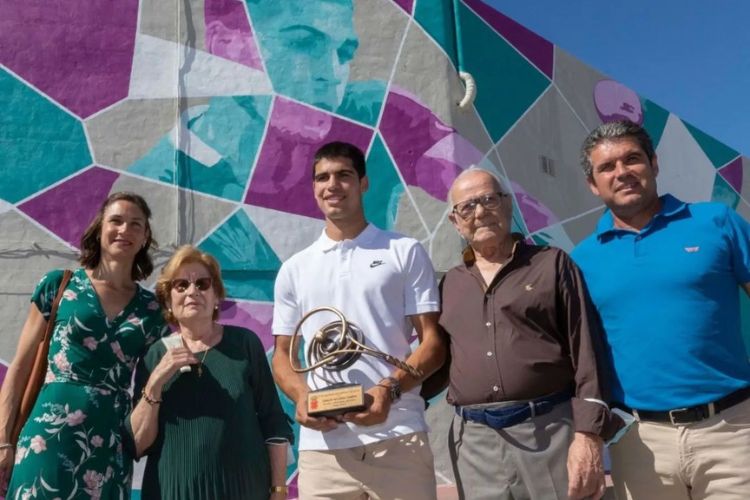 Nowadays, Carlos Alacaraz Sr. and his wife, Garfia Escandon, can be seen sitting in the player's box, cheering for their son.
In an interview, Carlos said his parents are the ones who control the financial side. He also admitted that his mother is much more lenient compared to his father.
The couple was present at the USTA Billie Jean King National Tennis Center as they saw their son make history as he became the youngest major champion since Rafael Nadal.