Breaking barriers from Puerto Rico to the NBA, Carlos Arroyo, a former professional basketball player, has done it all since the start of his career in 1996.
He has won many awards and medals in an international and national team representing Puerto Rico.
The point guard enjoyed a long basketball career spanning almost two decades before retiring in 2019.
Inclusive of his 9 years of NBA career, which earned him around $20.2 million, a testament to his talent and dedication to the sport.
In addition, the point guard has played for roughly two decades before retiring in 2019, including his 9 years of NBA career. His total NBA career earning is around $20.2 million.
Carlos Arroyo's had a successful NBA career with a career-high of 30 points against the Timberwolves on November 14, 2003.
He has also represented the Puerto Rican national basketball team & which earned him many accolades, including a gold medal at the 2007 FIBA CBC Championship.
Apart from his basketball career, he is also musically inclined and well-known as one of the world's biggest reggaeton artists.
In March 2020, he released his single "Baila Reggaeton," featuring the popular duo Zion & Lennox, a song that became an international hit.
Arroyo is a true star due to his impressive talents as a musician and basketball player, which cemented him as an admirable figure among his fans.
Here are some interesting facts about this Puerto Rican player, who is now pursuing a music artist.
Quick facts
| | |
| --- | --- |
| Full Name | Carlos Alberto Arroyo Bermudez |
| Known As | Carlos Arroyo |
| Birth Date | July 30, 1979 |
| Age | 44 Years Old |
| Place of Birth | Fajardo, Puerto Rico |
| Country | Puerto Rican |
| Profession | Basketball Player |
| Horoscope | Leo |
| Nationality | Puerto Rican |
| Father's Name | Alberto Arroyo |
| Mother's Name | Glorian Bermudez |
| Siblings | Alberto Arroyo (Brother) (Identical Twin) |
| High School | Colegio Santiago Apostol |
| College | Florida International University |
| Height | 6'1″/ 1.85m/ 185 cm |
| Weight | 91 kg /200lb. |
| Body Type | Athletic |
| Position | Point Guard |
| Draft | 2001 / Undrafted |
| Marital Status | Married |
| Spouse's Name | Xiomara Escobar |
| Children Name | Gabriella Arroyo, Daniela Arroyo, Carlos Adrian |
| Net Worth | $7 Million |
| Active Years | (1996-Present) |
| Social Media | Instagram, Facebook, Website |
| Last Update | November 2023 |
Early Life, Education & Family
Carlos Alberto Arroyo Bermudez was born and raised in Fajardo, Puerto, on July 30, 1979.
Arroyo grew up with his father, Alberto Arroyo, his mother, Glorian Bermudez, and his identical twin brother Alberto Arroyo.
Since playing basketball in school, Colegio Santiago Apostol has been known for his clutch play, quickness, and being the young star of the NBA.
During his childhood, he played many other sports with his friends. As time passed, he became interested in basketball during his school days.
He always used to watch his class fellows playing basketball. Through this, he developed some good skills. After this, he got selected to play for his school team.
Good muscles and height for basketball were the positive advantages to him. He spends most of the time training under his coach and performing his best in every game for his team.
Anthony became the first player in school history to average a triple-double by averaging 18.5 points, 10.2 rebounds, and 10.2 assists per game.
After Arroyo finished his education at his school, he joined Florida International University. Due to his best performance in school, he also got a chance to play on the college team.
Career
One of the best players in Puerto Rico, Carlos started his basketball career in 1998 during his college days.
College Career
During his college days, he was known as one of the leading players on his team, the Golden Panthers.
Carlos Arroyo was the only in Florida University to score more than six hundred points in a single season.
The 1600 points in his college career scored him in the second position in his lifetime, averaging 16.0 points per game and 4.6 assists over his 100 games.
After this achievement, he became a Sun Belt Conference's All-Star team member.
On the other hand, he was recognized for the best performance in the institution's team, and his jersey no. 30 was retired in a university-organized ceremony on January 5, 2007.
Arroyo graduated in 2001 and began his professional career.
Professional Career
Arroyo started his professional career at 17 with the Puerto Rico team Cariduros de Fajardo for BSN in 1996.
In his first year, he averaged 10.9 points per game, and the next year he improved by averaging 17 points and 5.5 assists per game.
Next year he went for the Cangrejeros de Santurce, during which he earned five BSN championships (1998, 1999, 2000, 2001, and 2003).
NBA Teams
Later in 2001, he was signed with Toronto Raptors even after going undrafted in the 2001 NBA Draft but was waived after a year.
He didn't get to play many games with the Raptors and only played 9.7 minutes per game on average.
Arroyo also played in the Spanish ACB league with Tau Ceramica in 2002 before being traded to the Denver Nuggets.
At the end of his initial year of the NBA, he played 17 games with the Raptors and 20 with the Nuggets, totaling 37 games.
After joining Utah for the 2002-03 NBA season, Arroyo did not play much in his first year with Utah.
Arroyo was the starter after professional point guards Stockton, and Karl Malone departed for the 2003-2004 NBA season.
Arroyo leading the attack gave his splendid performance with an impressive 42–40 record in the playoffs.
He also set career highs by averaging 12.6 points and 5.0 assists per game. For a Puerto Rican player in the NBA, he scored the second-highest single-game total ever with 30 points.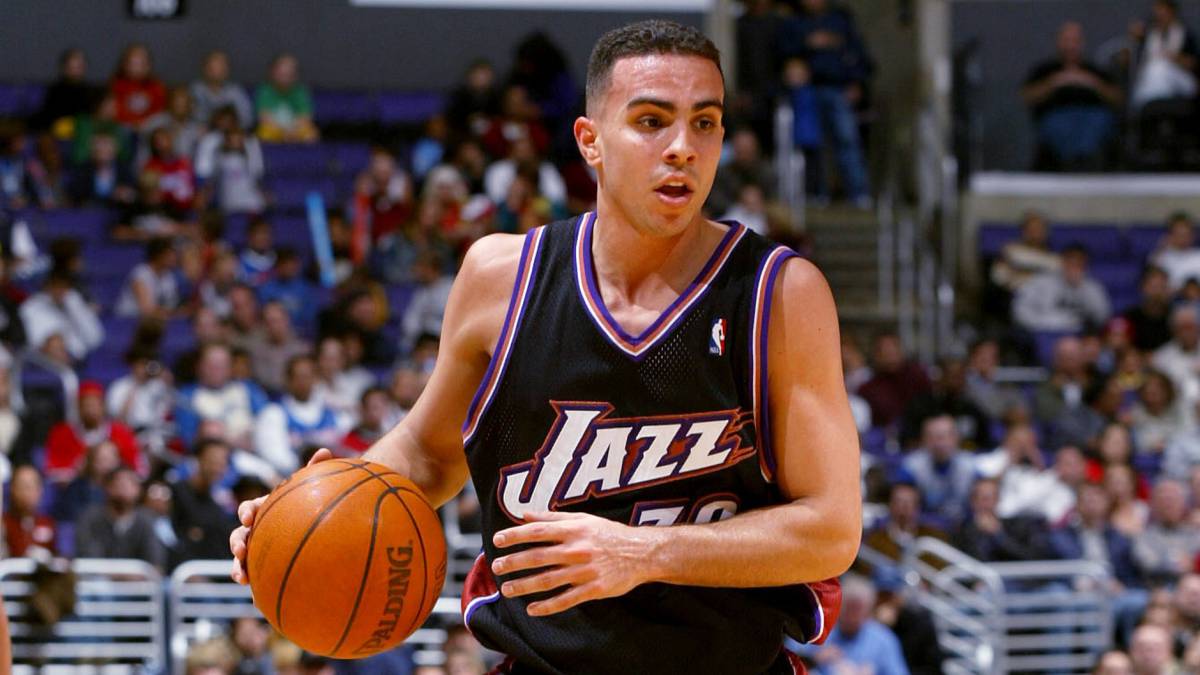 In January 2005, he was traded to the Detroit Pistons for the first-round pick. He appeared in the 2004-2005 season NBA Finals with the Pistons.
Moreover, he was suspended as he allegedly ran into an official in a victory game over the New Orleans Hornets on January 10, 2006.
Later Years
After playing with Pistons, on February 15, 2006, he was traded to the Orlando Magic in exchange for Kelvin Cato as a first-round draft choice.
He scored the highest points of 21 against the Phoenix Suns on March 3, 2006, but sadly he injured his left hamstring and missed four games.
By the end of the 2007-2008 season, Arryo was in starting position, and in his first three games, he averaged double digits and recorded seventeen assists.
Arroyo was a free agent following the conclusion of the 2007–2008 NBA season.
NBA Departure
Later in the summer of 2008, he left NBA and signed a three-year/$7.5 million contract with the Israeli League powerhouse Maccabi Tel Aviv.
Arroyo wrapped the 2008–09 season with Maccabi by earning the MVP of the league's finals and averaged 15.3 points (51.6% 2FGP) in 31 mins per game.
Return To NBA
Later he returned to the NBA on October 11, 2009, in a non-guaranteed, one-year contract with the Miami Heat.
Arroyo started 42 games with the Heat, averaging 5.6 points and 2 assists per game, and improved his 3-point shooting to a career-best 43.8 average.
On March 6, 2011, Boston Celtics signed Arroyo in a veteran contract minimum of $1.2 million for the remainder of the season with players like Shaquille O'Neal.
Arroyo played its final NBA game with Celtics on April 13th, 2011, in a 112-102 win over the New York Knicks, where he recorded 6 points, 4 assists, and 3 rebounds.
European Career
Along with some international teams, he also played for European teams. On December 22, 2011, he signed with the team Besiktas Mailangaz.
He scored nine points, three assists, and five rebounds in his first game for the European team against Anadolu Efes S.K.
With the season resumed, he led this team to win the Turkish Basketball Cup and Turkish Super League title in 2012. He was also named the Turkish Super League Finals MVP.
Moreover, in January 2013, he signed with Galatasaray Medical Park of the Turkish Basketball Super League after playing with Besiktas Marilangaz.
He also led the team to win the BSL championship defeating Banvit B.K with a score of 76-58 in the finals. As an individual, he had eight assists and 15 points in the game.
Reasoning to his playing performance, he was asked to re-sign the contract for 2014-2015. He accepted the deal and was selected for the Turkish Basketball Super League All-Star Game.
Arroyo was also nominated as the MVP at the end of the game, but sadly, he had to leave the team due to unpaid salaries.
He returned to Puerto Rico on March 16, 2015, to play with the Cangrejeros de Santurce, and averaged 17.4 points in 39 games during the season.
Roughly after five months, he returned to Europe with FC Barcelona Lassa on a one-year contract.
Then it was announced on February 11, 2019; Arroyo joined season 3 of the BIG3.
In March 2020, Arroyo took his music interest further by releasing the single "Baila Reggaeton," featuring the popular duo Zion & Lennox, a song that became an international hit.
National Team Career
After seeing less opportunity and limited success in the NBA, he decided to join the national team.
Arroyo led the national team Puerto Rican throughout the competition with 18 points per game, leading to the victory over the United States with 92-73 points.
In the 2006 FIBA World Championship, Arroyo averaged 21.2 points, 4.6 rebounds, and 5.2 assists per game.
In the 2008 Olympic Qualifying Tournament, he couldn't compete due to his leg injury.
Despite lacking good players like Arroyo, Puerto Rico won the gold medal, defeating Panama in the semifinals and the Dominican Republic in the final.
After a long 15-year basketball career, Arroyo retired from the Puerto Rican National team on July 9, 2016.
Carlos Arroyo Teams
International Teams
Toronto Raptors (2001-2002)
Denver Nuggets (2002)
TAU Ceramica (2002)
Utah Jazz (2002-2005)
Detroit Pistons (2005-2006)
Orlando Magic (2006-2008)
Maccabi Tei Ariv (2008-2009)
Miami Heat (2009-2011)
Boston Celtics (2011)
National Teams
Caniduros de Fajardo (1996-1997)
Cangrejeros de Santurce (1998-2003)
Besiktas Milangaz (2011-2012)
Galatasaray Liv Hospital (2013-2015)
Cangrejeros de Santurce (2015)
FC Barcelona (2015-2016)
Leones de Pounce (2016-2017)
Cariduros de Fajardo (2017-2019)
Career Highlights
Carlos is a professional basketball player with skillful performance.
Due to this, he was successful in earning many awards and medals. Some of them are listed below.
Awards
BSN Rookie of the Year (1996)
BSN All-Star MVP (2017)
5x BSN champion (1998-2003)
2x Turkish Super League champion (2012, 2013)
Turkish Cup winner (2012)
Israeli League Assists Leader (2009)
Israeli League Finals MVP (2009)
FiBA Americas League Ideal Quintet (2017)
Medals
2007 Puerto Rico (Gold)
2009 Puerto Rico (Silver)
2003 (Bronze), 2010 Dominican Republic (Gold)
2003, 2008 Mexico (Gold)
2007 Las Vegas (Bronze)
2013 Venezuela (Silver)
Age, Height & Weight
Carlos Arroyo was born in Fajardo, Puerto Rico in July 30, 1979. He is now 44 years old.
Arroyo stands at above average height of 6'1″ (1.88 m), with a perfect routine and healthy lifestyle; his body weighs around 91 kg (200 lb.).
Salary & Net Worth
The former Puerto Rican professional player, Arroyo, has a net worth of $7 million as of 2023.
The player has earned most of their income from his NBA basketball career of nine seasons with $20.2 million, as per Hoophype.
Apart from that, he also had a secondary business of Yeezy sneakers. This was also another way for Arroyo to make money.
After retiring from his basketball career as a player, Carlos earns from "The Carlos Arroyo Basketball Academy." It offers aspiring athletes basketball camps, workshops, and regular training.
Personal Life, Marriage & Kids
Arroyo, who established his residence in Florida, was very loyal and kind to his partner. After finishing his studies at University, he used to work in the closest location to Puerto Rico.
It was the same place where he met his wife, Xiomara Escobar. He has three kids; Gabriella Arroyo, Daniela Arroyo, and Carlos Adrain.
But sadly, his daughter suffered from Pneumonia, and he had to take emergency leave to Puerto Rico.
Reasoning the same, Carlos missed two games on November 2, 2007, while playing for Orlando Magic.
Later, Carlos his grandmother motivated him to participate in helping children suffering from conditions like Pneumonia.
Social Media Presence
Carlos Arroyo is a celebrity who has a wide-ranging social media outreach. He has many fan followers on social handles like Facebook, Instagram, etc.
Lots of fan following also helped him to be a social media influencer. Similarly, he is open-minded and shares every life updates through his social accounts.
Instagram – 200 K Followers
Facebook – 392 K Followers
Search Graph
Carlos has won many awards and medals in an international and national teams representing Puerto Rico.
Even after Carlos has left the basketball field, he is still famous among his fans and gets searched, as illustrated in his graph.
Frequently Asked Questions (FAQs)
Does Carlos Arroyo's grandmother had any health issues?
Yes, Arroyo's grandmother was a cancer patient and used to motivate him to help children suffering from the same health conditions.
What is the international jersey number of Carlos Arroyo?
Carlos Arroyo played nine seasons on the NBA teams. Some of his jersey numbers were 21 (Raptors), 30 (Magic, Jazz, Nuggets, Pistons), and 45 (Celtics).
How did Carlos Arroyo enter in the NBA?
Since his childhood, he has been very interested in basketball. As a teenager, he played many games in school and college. Due to this, he developed excellent basketball skills after being signed by the NBA team, Raptors in 2001.