Antonio Sainz Cenamor, a rally driver, is the older brother of Carlos Sainz. The brothers are both associated with racing.
Carlos Sainz Cenamor, aka El Matador, is a rally driver from Madrid, Spain.
He was born on April 12, 1962, and won the World Rally Championship drivers' title in 1990 and 1992 with Toyota.
The driver became one of the official drivers in 2018 for Team Peugeot Total. In addition to that, El Matador won the Prince of Asturias Sports Award in 2020.
Sainz also became the first non-Nordic driver to win the 1000 Lakes Rally in Finland.
In May 2020, a poll of fans and expert journalists crowned Carlos as the greatest WRC driver of all time.
Apart from the WRC, this excellent driver has won the Dakar Rally, the Race of Champions, and the Asia-Pacific Rally Championship.
Carlos Sainz Brother Antonio Sainz
Carlos Sainz is the younger brother of Antonio Sainz Cenamor, also known as Tono Sainz. Tono was born on December 10, 1957, in Madrid.
Like Carlos, Antonio is also a rally driver. In fact, Carlos' older brother has competed in numerous championships and has also participated in the Spanish Historic Championship.
The driver also won the Spanish Historic Championship in 2010. Antonio's main co-driver is Javier Martinez, with whom he has been competing.
Tony has been involved in the Spanish Historic Championship since it was created in 2007. Elder Sainz became third in the first year of its creation and third in the second.
Moreover, he continued his journey and was in fifth place in 2009, and finally, in 2010, he became a champion of the Spanish Championship.
In the Rally Race Comunidad de Madrid, the rally driver got eleventh place in 2011.
Furthermore, Carlos's son, Carlos Sainz Jr., has mentioned that Antonio is often mistaken for being his brother.
Carlos Sainz Son
Carlos Sainz Jr. was born to Carlos Sainz Cenamor and Reyes Vazquez de Castro. Carlos Jr. is the eldest of three siblings; he has two sisters named Ana and Blanca Sainz.
Following in his father's footsteps, Carlos also became a racing driver.
In 2012, Carlos competed in the British and European Formula 3 championships for the Carlin team.
He then joined DAMS for the 2014 Formula Renault 3.5 season, where he achieved great success by winning the championship.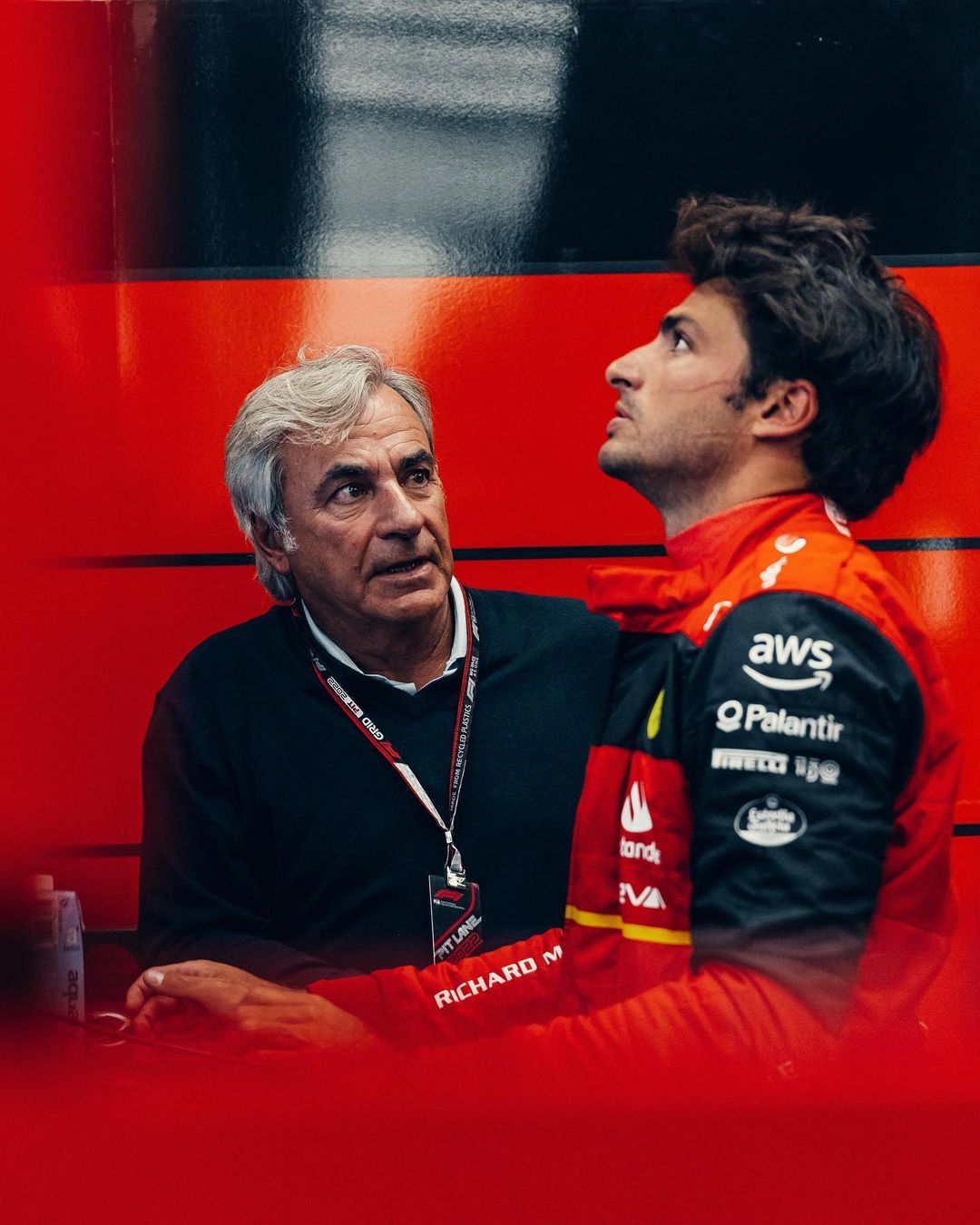 Following his impressive performance, the driver made his way to Formula One with Toro Rosso.
In 2019, Sainz made a switch to the McLaren team, parting ways with Red Bull Racing. During the 2019 Brazilian Grand Prix, he secured his first-ever Formula One podium finish, claiming third place.
The racer continued to impress, and after the 2020 season, he moved to Ferrari, a prestigious team in Formula One.
Sainz's breakthrough moment came at the 2022 British Grand Prix when he not only earned his first pole position in Formula One but also secured his first career victory.
It was a remarkable achievement for Sainz and a significant milestone in his racing career.