The Danish tennis player, Caroline Wozniacki, has an elder brother, Patrik Wozniacki, a former professional soccer player. You can learn more about Patrik in this article.
Caroline Wozniacki used to play tennis professionally for Denmark, but she has now retired.
She started playing in the Women's Tennis Association in 2005 and has won 30 competitions in singles throughout her career.
In 2010, Wozniacki reached the pinnacle of her career by capturing the top spot in the WTA rankings.
Her achievement marked the first time a Danish tennis player held the World No. 1 ranking in singles.
Off the court, fans loved Wozniacki for her warm and friendly personality. She displayed great sportsmanship and was often seen interacting with her supporters.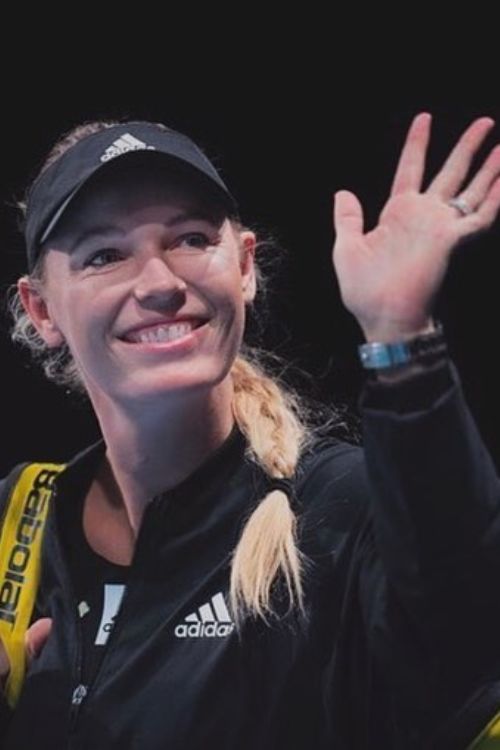 In addition to her tennis court achievements, Wozniacki contributed to charitable causes and was involved in philanthropic efforts.
In December 2019, Caroline Wozniacki announced retiring from professional tennis after the 2020 Australian Open.
She concluded her career at the tournament where she had previously won her first Grand Slam title.
Caroline Wozniacki's impact on Danish tennis and sports cannot be overstated. Her tenacity, skill, and unwavering determination made her a force to be reckoned with on the court.
Beyond her numerous accolades, Wozniacki's professionalism, humility, and positive attitude made her a role model for aspiring athletes around the world.
Caroline Wozniacki Brother
Patrik Wozniacki is the older brother of Caroline Wozniacki. Patrik was born on July 24, 1986, in Odense, Denmark. He is four years older than Caroline.
Patrik played as an attacking midfielder for the team in his playing career. He started his professional debut with Farum BK in 2001 and played professional soccer for two decades.
During his active years, Patrik played for teams like FC Nordsjælland, AB, BK Frem, Bronshoj BK, Hvidovre BK, Skjold Birkerod, and BSV in Denmark.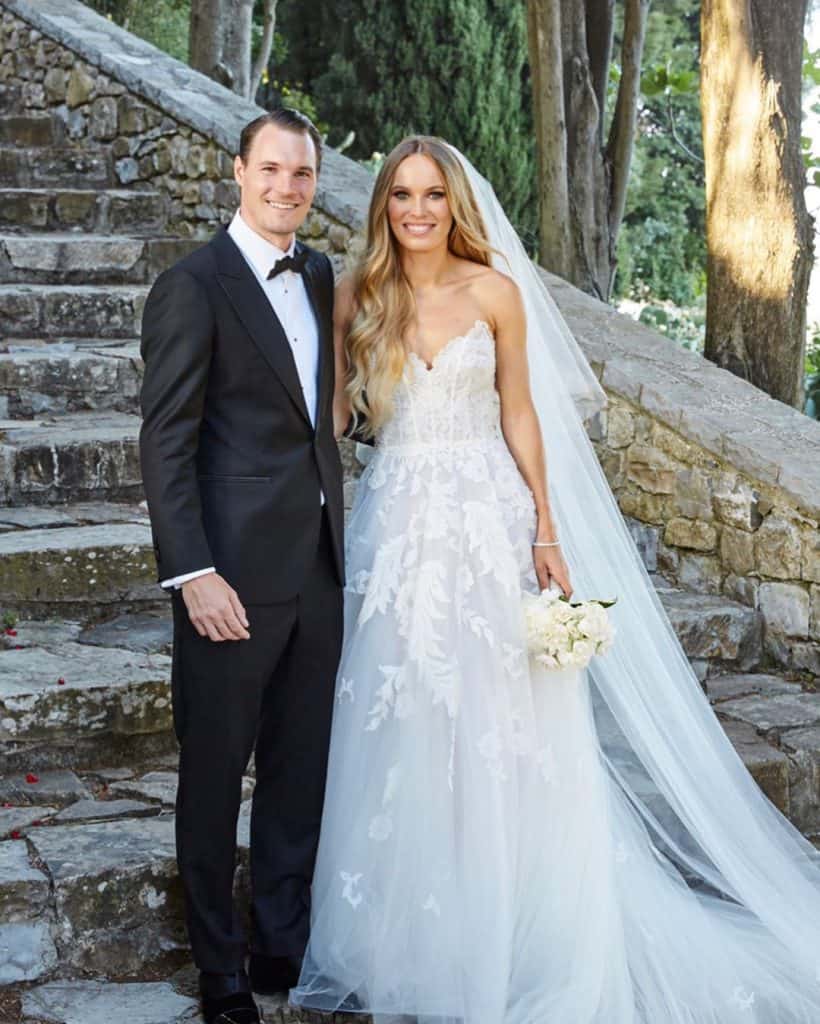 The Danish soccer star retired in 2021 after playing for FC Græsrødderne since 2016.
Besides being a soccer player, in 2010, he was on a dancing show called "Vild med dans" and came in fourth place with his partner Claudia Rex.
In the spring of 2021, he was on another TV show called "The big premiere."
Patrick is married to Sofia Pamer and has two sons together. He often shares about his personal life on his Instagram account.
Caroline Wozniacki's Family Tree
Caroline Wozniacki was born on July 11, 1990, to Anna Wozniacki and Piotr Wozniacki.
Her father, Piotr, is a former professional soccer player representing Poland as a Danish soccer league midfielder.
After retiring from his playing career, Piotr took up coaching and became Caroline's primary tennis coach throughout her early years and professional job.
Anna Wozniacka, Caroline's mother, is a former professional volleyball player and represented the Polish national team.
Anna played a vital role in Caroline's athletic development and provided support and encouragement throughout her tennis journey.
Caroline Wozniacki often speaks highly of her parents and credits them for her success in tennis.
Piotr and Anna played an instrumental role in nurturing Caroline's talent, instilling discipline, and fostering a strong work ethic.
Her parents remain significant in her life, even after she retires from professional tennis.
Her parents' dedication and commitment to Caroline's tennis career paid off as she became one of the world's top tennis players.
Their unwavering support and guidance have undoubtedly played a crucial role in shaping Caroline's career and making her the successful athlete and person she is today.