The French professional golfer, Celine Boutier, does not have a husband and is not dating anyone as of now. Boutier has no previous dating history and remains discreet about her past relationships.
However, the golfer has been linked with fellow golfer Maverick Scott McNealy which she denied as a false rumor. McNealy and Boutier are simply good friends.
The LPGA Tour pro is more concerned with her work than finding love. She has aspirations of becoming at the top of the golfing world.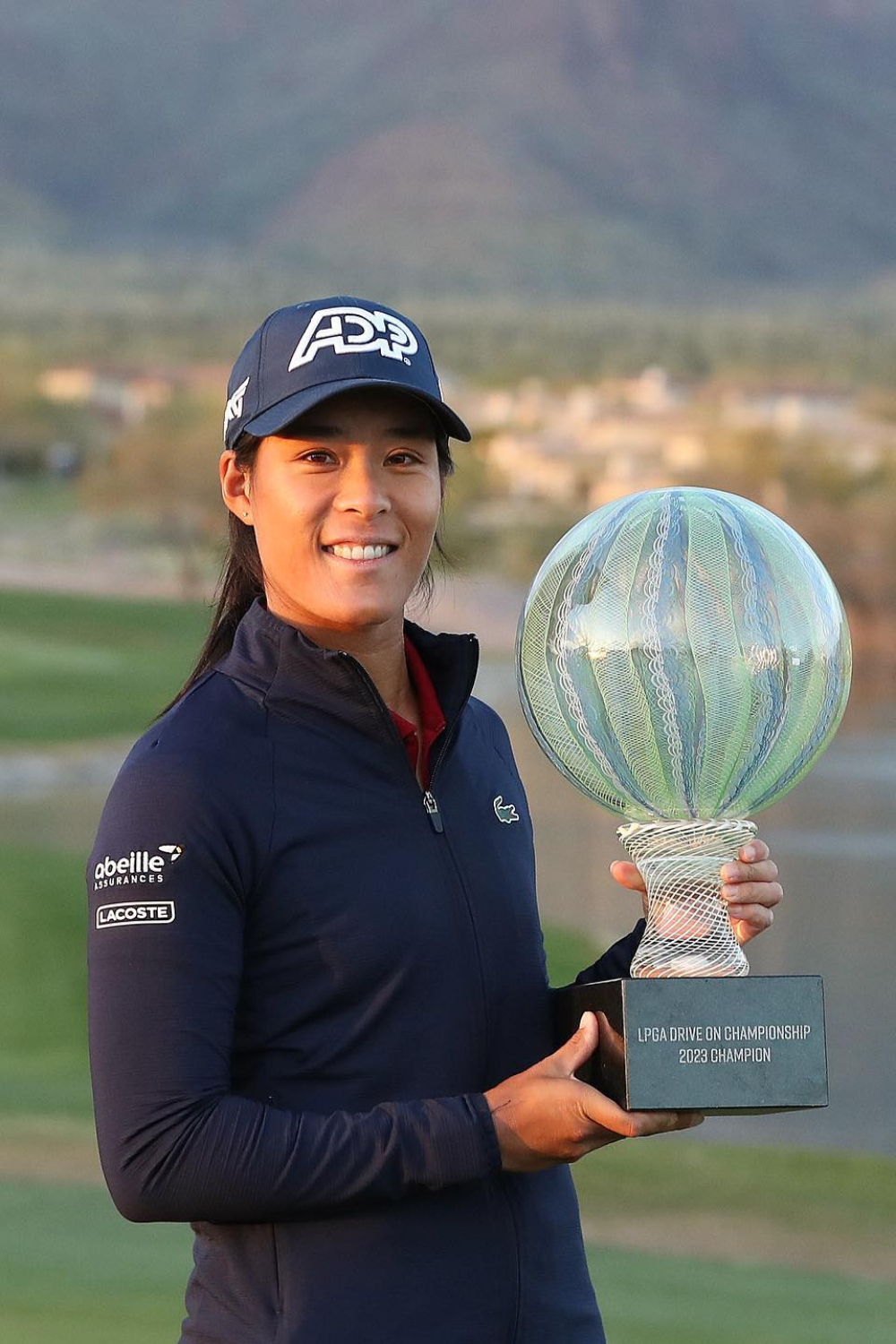 Celine Boutier played college golf at Duke University before making it into a profession in 2016. There she also earned a psychology degree and had a minor in economics.
Throughout her amateur career, the golfer won the 2012 European Ladies Amateur Championship and the 2014 NCAA Championship with several other amateur events.
Currently, the 2014 Honda Sports Award winner plays on the Ladies European Tour and the LPGA Tour. Previously she captured two wins on the Symetra Tour, earning her LPGA tour card.
Moreover, her first LPGA Tour win came in February 2019 at the ISPS Handa Vic Open. There she became the first female pro from France to win since Patricia in 2003.
Recently, Boutier has been in media highlights for two straight tournament victories at AIG Women's Open and is on the verge of making herself a top-ranked player with the third win.
Is Celine Boutier Dating?
Celine Boutier has never been married or involved in a romantic relationship. The golfer is also not currently overtly dating anyone important.
Boutier is very discreet about her love life and maintains a highly professional public image. There haven't been any reported sightings or online comments suggesting she has a love relationship.
The 29-year-old was speculated to be dating a fellow professional golfer Maverick Scott McNealy by her fans.
However, Celine denied the rumors and clarified her relationship with McNealy as a 'good friend.' Maverick, moreover, is reportedly dating US golfer Danielle Grace Kang.
Despite maintaining a level of professionalism, Boutier sometimes highlights close ties with her family and friends in her social media handles. She routinely posts pictures of her escapades on her Instagram.
More on Her Family
The LPGA Tour pro is of Asian descent due to her Thai heritage. Her parents, Jacqueline and Christopher, raised her in her hometown Clamart, a southeast suburb in Paris.
She is among the three children born to her Thai parents. Celine has a twin sister named Christie and one younger brother Kevin.
Like her twin sister, Christie is not into golf but was previously a nationally-ranked swimmer. Her brother plays on the Florida Professional Golf Tour.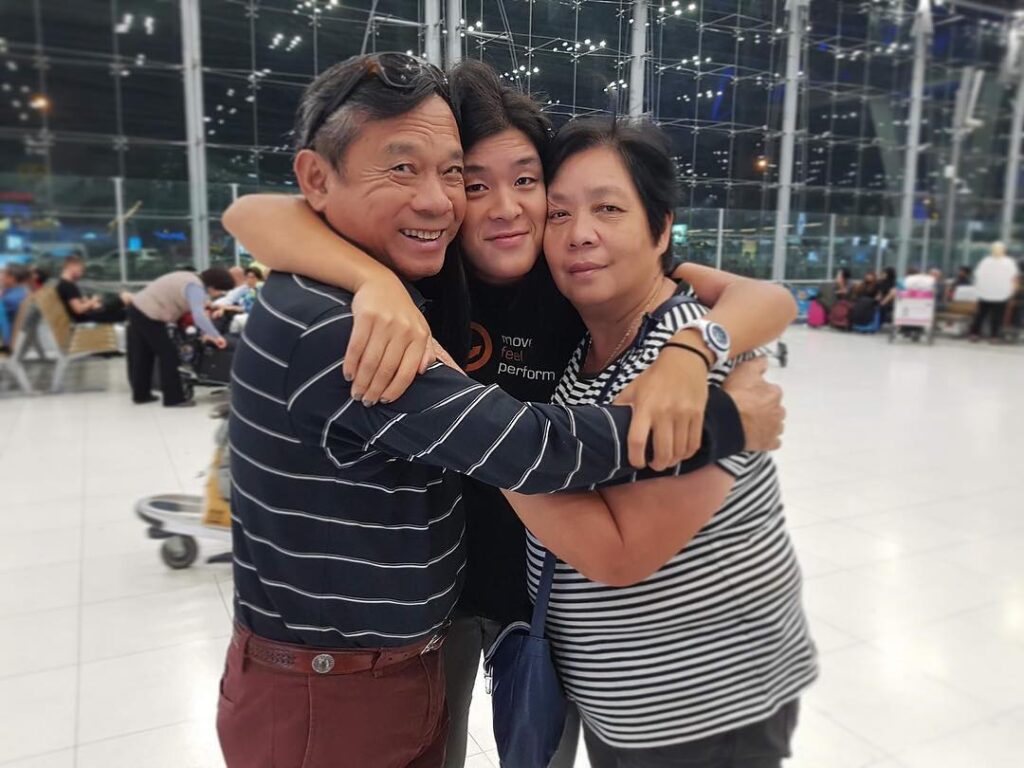 Kevin played college golf in Arkansas, winning three straight conference championships.
He is a certified golf instructor in France who also caddied for Celine in 2017, illustrating the continuous support of the family.
The Boutier family has greatly aided Celine's career in golf. Despite avoiding the spotlight, they are always there with unwavering love and support.