Channing Crowder is an American former professional NFL player who played as a linebacker. He currently co-hosts "Hochman & Crowder" on 790 The Ticket and 560 WQAM.
Crowder played as a linebacker since his early high school football career. Besides, he also played football at the University of Florida from 2003-2004.
Also, he got appointed as the captain of Ron Zook's Florida Gators football team in 2004 and was drafted by the Miami Dolphins in the 2005 NFL Draft, where he played for six seasons before retiring in 2011.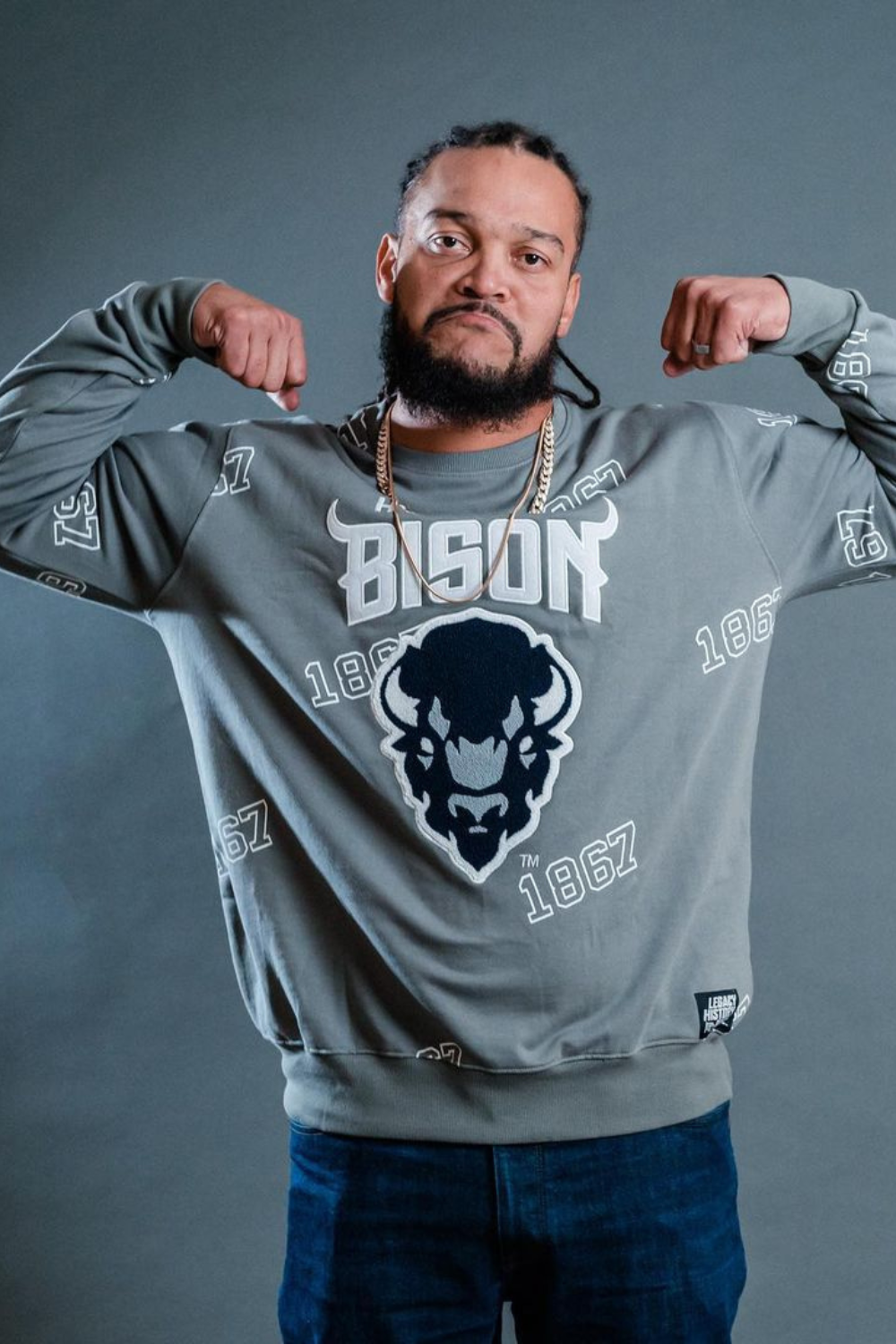 His football career's dedication and hard work have awarded the former NFL player numerous awards and achievements. Dealing with injuries and conflicts, he contributed his talent to his team.
Besides co-hosting various TV shows, he was also part of "I AM ATHLETE," a weekly YouTube podcast, and is the host of 'The Pivot' podcast.
In February 2023, Geno Smith was featured in an episode of the Pivot podcast where he shared his experiences.
Let's check the quick facts about Channing before getting through the detail about his personal life and career.
Quick Facts
| | |
| --- | --- |
| Full Name | Randolph Channing Crowder Jr. |
| Birth Date | December 2, 1983 |
| Birth Place | State College, Pennsylvania, United States |
| Religion | Unknown |
| Nationality | American |
| Sexuality | Straight |
| Ethnicity | Unknown |
| Education | University of Florida |
| Horoscope | Sagittarius |
| Father's Name | Randy Crowder |
| Mother's Name | Pauline Pope-Crowder |
| Siblings | Dacia and Alanna (sisters) |
| Age | 39 years old |
| Height | 6'2″/1.88 m/188 cm |
| Weight | 113 kg/250 lb. |
| Build | Muscular |
| Hair Color | Black |
| Eye Color | Unknown |
| Marital status | Married |
| Spouse | Aja Crowder |
| Children | Three; Channing Crowder III, Ava, and Chaz Lee |
| Profession | Former NFL Player, TV Personality |
| Net Worth | $1-$5 million |
| Career History | Miami Dolphins (2005-2010) |
| Position | Line Backer |
| Draft | 2005 NFL Draft / Round 3 / Pick 70 |
| Social Media | Instagram, Twitter |
| Merch | Football Card, Signed Miami Dolphins Football |
| Last Update | March, 2023 |
Early Life, Family & Ethnicity
Randolph Channing Crowder Jr., aka Channing Crowder, was born in Pennsylvania, United States, to parents Randy Crowder and Pauline Pope-Crowder.
Crowder's father is a former NFL Defensive Lineman who played for Miami Dolphins and Tampa Bay Buccaneers.
Randy became a defensive line coach at Penn State University after retiring from NFL after the 1982 season.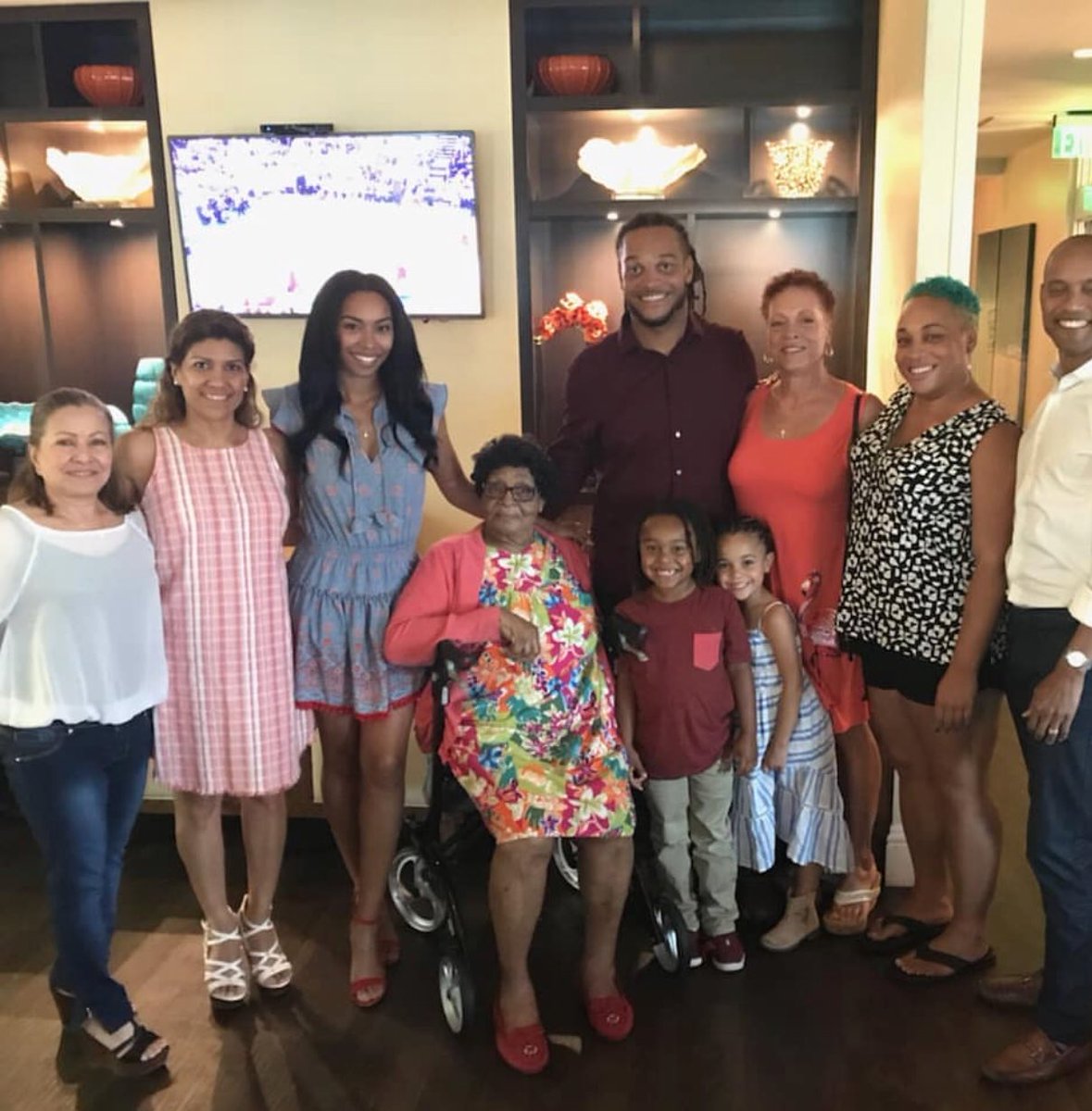 Besides, Channing has two sisters, Dacia Crowder, and Alanna Crowder.
The Pennsylvania native started to play football when he was 9. The former athlete completed his high school at North Springs Charter High School.
After high school, he joined the University of Florida and later got drafted into National Football League (NFL).
Age, Height & Body Measurements
Crowder was born on December 2, 1983, which makes him 39 years old. According to the birth chart, Channing's horoscope is Sagittarius.
If you believe in Horoscope, Sagittarians are believed to be optimistic and intellectual. They are also spontaneous and fun with the best conversational skills.
Channing possesses an athletic physique with a stature of 6 feet 2 inches and weighs around 113 kg (250 pounds), which helped him to perform and defend as a linebacker.
Career
High School
The former NFL player started playing football at the age of 9 and continued playing for North Springs High School in Sandy Springs as a Linebacker.
The Pennsylvanian-born was a highly regarded linebacker in high school and was ranked among the nation's top 30 linebackers on SuperPrep's All-America Team.
He also earned All-America honors from Rivals.com and was ranked among the nation's top 15 outside linebackers.
Meanwhile, in 2001, Crowder recorded 114 tackles with 7.5 sacks while rushing 800 yards. He earned the team MVP in 2001 and was ranked one of the top four linebackers in the state of Georgia by the Atlanta Journal-Constitution.
College Stats
Channing attended the University of Florida with an athletic scholarship. He played for the Florida Gators football team in 2003 and 2004.
In 2003, Crowder played 11 games, ranking first among linebackers and Florida's true freshmen.
Similarly, he became the first true freshman to start for Florida Gators in 2003. Young Crowder recorded a total of 106 tackles with an average of 9.6 tackles per game, the second-highest total on the team.
Crowder contributed in a victory over Kentucky after he forced the opponent's quarterback to throw a game-turning interception.
In 2004, Channing Crowder served as Florida Gators' captain and earned THE team's outstanding linebackers award. In addition, he successfully recorded his career-high two quarterback sacks against LSU.
That same year, the former linebacker suffered from a mid-foot sprain in the game against Georgia and missed almost three games. Later after recovering from injury, he notched three tackles against Miami in the Peach Bowl.
He was named first-team All-SEC selection and an ESPN All-American, after his second college season.
Professional NFL Career & Stats
Crowder was drafted in the 2005 NFL Draft as the 70th overall pick by the Miami Dolphins and signed a four-year rookie contract in July.
In his rookie season, he started 13 of the 16 games and was ranked second on the team with 90 tackles. Crowder also recorded 2 fumbles recoveries, 2 forced fumbles, and 4 passes defended.
The linebacker registered 7 tackles on October 16 against Tampa Bay Buccaneers with a fumble recovery from Earnest Graham.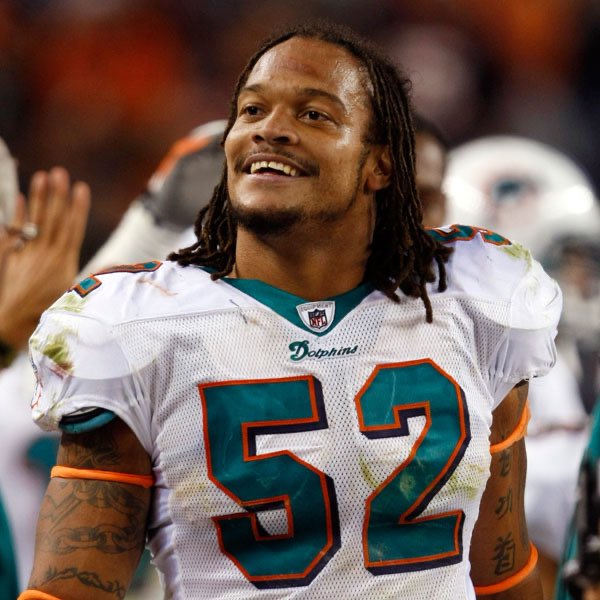 He prevented a potential touchdown in the match against Atlanta Falcon by forcing a ball loose from Falcon's fullback, Justin Griffith. On December 4, Crowder again contributed with fumble recoveries against Buffalo Bills.
Crowder finished second with 104 tackles for Miami Dolphins only behind Zach Thomas, marking his first 100-tackle season of his career.
After starting all 16 games during the regular season, he suffered a hip injury against the Minnesota Vikings on November 19.
After recovering from injury, Crowder returned to the field in the match against England Patriots in Week 12 of 2008. He got ejected from the game due to an engagement in a fight against Matt Light.
On February 25, 2009, Crowder was re-signed to a three-year contract by Miami Dolphins. However, due to a right foot injury, he was placed on injured reserve on December 30.
Soon, the Miami Dolphins released Crowder on July 29, 2011, and signed Kevin Burnett. Later, on August 9, 2011, the former linebacker announced his retirement from his NFL career.
The former NFL player appeared on the Super Bowl's Radio Row on February 1, 2012, where he revealed his intention to restart his professional career.
Awards And Achievements
College Football News Freshman of the Year – 2003
Sporting News SEC Defensive Freshman of the Year -2003
Associated Press first-team All-SEC -2003
ESPN first-team All-American -2004
Florida Gators Outstanding Linebacker -2004
Coaches first-team All-SEC -2004
Personal Life, Spouse & Kids
Aside from his plays, Channing is mainly known for his public appearances and livable character. He also possesses a fun-loving personality with vocal leadership.
Crowder once confessed that he used to urinate in his pants in every NFL game.
The former linebacker is also involved in TV shows and YouTube podcasts in the present day.
He has also experienced bitter moments in his life, whether it's NFL-related or others. On January 23, 2008, he suffered from a truck accident as he lost control of his truck and crashed into a tree.
However, the former linebacker managed to escape from the injury but couldn't escape from legal charges. Crowder was charged with careless driving and leaving the scene of the accident.
Who Is Channing Crowder Married To?
Crowder is married to a TV star, Aja Crowder. Aja is best known for her work in a TV reality show named "Baller Wives."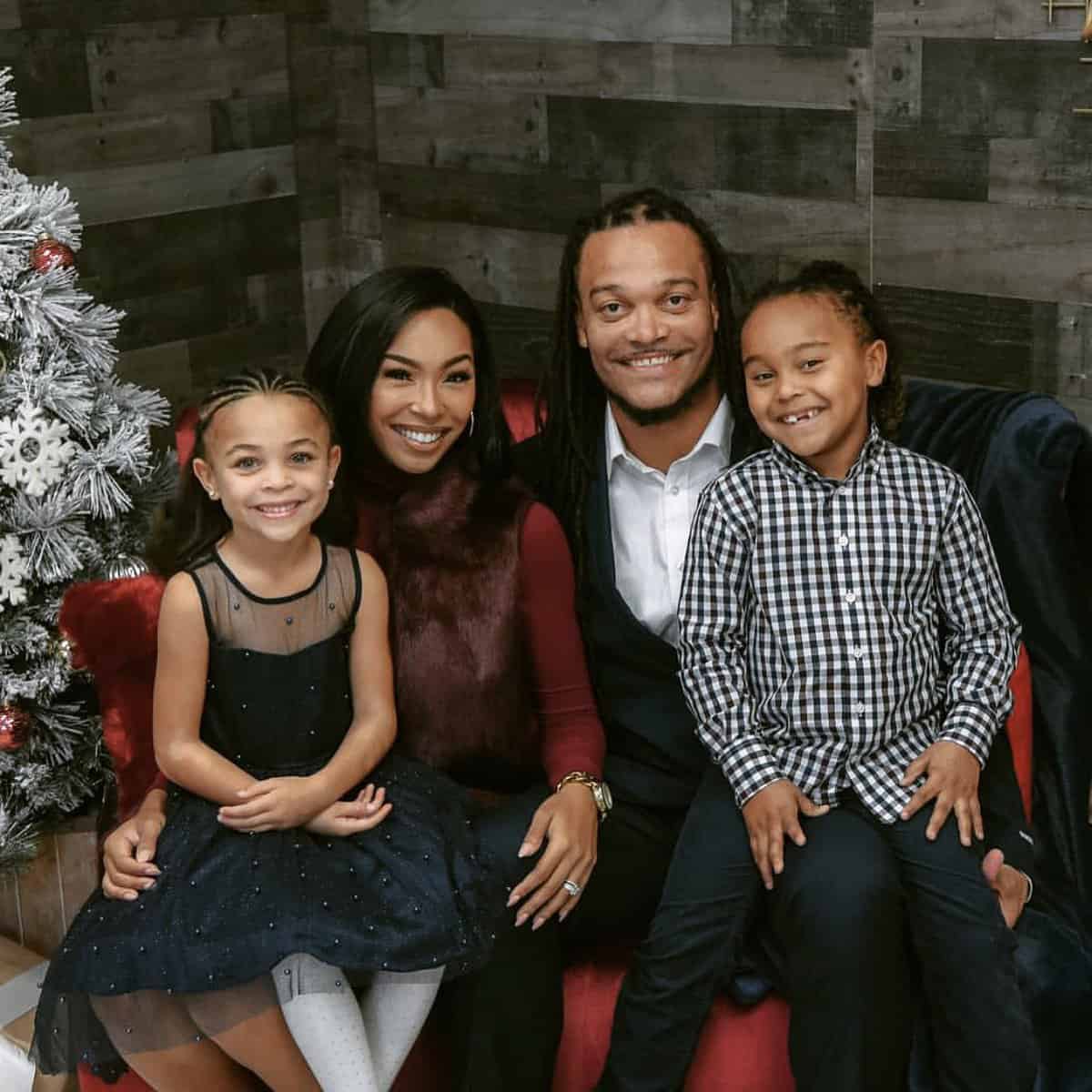 Moreover, Aja was a tennis player during her high school period. She played as Division 1 athlete during her time at Howard University.
The couple tied the knot in 2011 and they are believed to have met during Channing's time at the Miami Dolphins. They are blessed with three children; Channing III, Ava, and Chaz Lee Crowder.
Net Worth And Salary
Channing Crowder played professionally in NFL from 2005 to 2010. As a result, his NFL career has contributed to his net worth as a primary source.
However, Crowder is also currently working as a TV co-host, which is another source that contributes to his income.
According to online sources, the net worth of former linebacker Channing is estimated to be around $1 – $5 million as of 2023.
In 2012, Crowder purchased a luxurious six-bed, six-bath, 6857 sq. feet house for $1,170,000.
Crowder is also a fan of trucks and owns a Chevrolet Silverado truck. He might also own various cars, of which we were unable to get information.
Social Media Presence
Channing's social media is all filled with posts related to his podcasts and some with his family.
He is available on Instagram under the handle @officialchanningcrowder and Twitter @OfficialCrowder.
Instagram: 153k followers
View this post on Instagram
Twitter: 43.3k followers
Popularity
Having played in the NFL for a brief period and now working as a host, Channing has garnered plenty of fans from all around the world.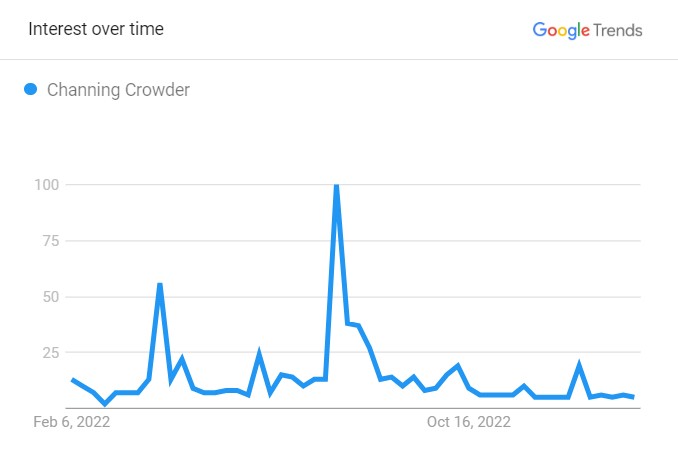 The above graph shows brief information about the popularity of Channing Crowder based on Google searches in the United States over a year.
Frequently Asked Questions
Why did Channing Crowder retire from NFL?
After being released from Miami Dolphins, Crowder announced his retirement from NFL on WAQM radio. Crowder said he doesn't need to worry about icing his knees or getting stingers or concussions.
What happened to the Channing Crowder?
Channing Crowder underwent arthroscopic knee surgery on October 1, 2003, and a mid-foot sprain in 2004. Also, in 2006, he suffered a hip injury and a right foot injury in 2009.
Is Channing Crowder a Hall of Famer?
No, Channing Crowder hasn't been inducted into any hall of fame.
Why didn't Channing Crowder move to other teams?
As Mr. Crowder and his wife were expecting a baby, and due to his wish to stay in south Florida, he didn't move to other teams.
What jersey number was Channing Crowder wearing for the Miami Dolphins?
Channing Crowder wore jersey number #52 while playing for the Miami Dolphins.
Why did Fred Taylor and Channing Crowder leave the 'Why I Am Athlete' podcast?
Fred and Channing together were involved as founding members of a podcast show. The show talked about trending sports topics and more serious societal issues. It gained huge success in a short time. As time passed, Fred and Channing decided to start their brand together. So they left the podcast and started their own.
What happened between Deion Sanders and Channing Crowder?
When Deion appeared as a guest in the podcast show "I AM ATHLETE," Channing told Deion that he could not compete with Power-5 schools in recruiting. However, later on, Channing apologized to Deion for whatever he told during the podcast.