Charley Hull's husband, Ozzie Smith, is one of the fighters of Bare Knuckle Boxing. Charley and Ozzie tied the knot in September 2019.
But going through their social media handle, there seems to be trouble in the paradise. The couple has deleted every trace of their relationship and does not even have a single picture of their wedding ceremony.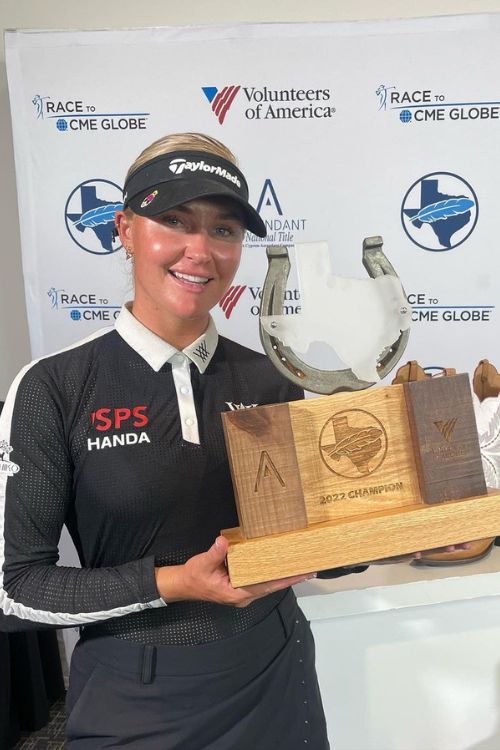 The British golfer, and MMA fighter, were engaged in 2018 and tied the knot in her hometown. But barely a year into their wedding, they seem to have started deleting their snaps.
Since turning pro in 2013, Hull has won two LPGA Tour, with the latest one coming in October at the Volunteers of America Classic. She is yet to win a major and came close to doing so in the US Open.
In the ongoing US Open, Charley tied for second with Jiyai Shin. She was held off by Allisen Corpuz, who took home the prestigious trophy.
Charley Hull Husband: Is She Still Married To Ozzie Smith?
Charley Hull married her husband, Ozzie Smith, on September 21, 2019. They tied the knot in her hometown of Kettering.
But they might no longer be together, as Charley and Ozzie have wiped traces of their relationship from their social media handles.
If you check their Instagram handle, there isn't a single post about each other or anything related to their wedding.
One Redditor pointed out, this started to happen in 2020, not even a year into their marriage. But this is just mere speculation, as the couple hasn't confirmed anything about their relationship.
Charley Hull Previous Comments About Ozzie Smith
In 2019, before their marriage, Charley had nothing but only nice comments about her future husband.
Hull credited Ozzie for helping her improve physically and mentally. Speaking to the Daily Mail, Hull said Ozzie had been a huge help for the player she had become today.
She added the MMA fighter had helped her address issues with her game and is strict about her fitness. Whenever she played her short game, Ozzie made sure she had a plan and didn't get too wrapped up in it.
Charley also talked about how different their sports are— if you have a bad week in golf, there's another tournament next week. But in MMA, a fighter needs to put everything into one fight.
And this taught Charlie to put her entire focus and effort every week and believe in herself every time she stepped into the golf course.
Ozzie Smith MMA Career
In 2019, when the talks about their marriage began in the British press, Ozzie was said to be the Impact Fight UK 14 super-welterweight champion.
But since then, Ozzie has begun to focus on his boxing career. Last year, in December, Ozzie made his debut in Bare Knuckle Boxing and won his first fight.
In a TikTok video, Ozzie shared he had broken his hand in the first round but never gave up.
Earlier this year, in June, Ozzie teased he had another fight coming up in BKB as he shared a video of him stepping up on the scale.
On his TikTok, Smith has shared several training and workout videos. He is also available on Instagram, where he shares snaps of his holiday trips with boys or about his fight.