Chase Elliott's parents have been his unwavering supporters and pillars of strength throughout his career, providing him with constant encouragement and backing.
Their support has been an instrumental aspect of Chase's journey to becoming a successful NASCAR driver.
Chase Elliot is an American professional stock car racing driver who was born on November 28, 1995.
Elliott began his racing career at a young age, starting out in go-karts before moving on to other racing series.
He is known for his talent and skill on the racetrack, as well as his humble and down-to-earth personality off the track.
He is a full-time competitor in the NASCAR Cup Series. In 2014, Elliott achieved a remarkable feat by winning the NASCAR Xfinity Series championship.
Not only did he become the first rookie to win a national series championship in NASCAR, but he also became the youngest champion in the history of that series.
His championship-winning season included three wins, 16 top-five finishes, and 26 top-10 finishes.
Elliott was just 18 years old and had only been racing in the Xfinity Series for one season.
Parents Of Chase Elliot: Bill & Cindy Elliott
Chase Elliott was born to Bill and Cindy Elliott and was raised in Dawsonville, Georgia.
His father, Bill Elliott, is a retired NASCAR Cup Series driver and also a NASCAR Hall of Famer.
Bill Elliott won the NASCAR Cup Series in 1988 and has 44 cup titles in his name, including two Daytona 500 victories.
Since retiring from racing, Elliott has remained involved in the sport as a team owner and a mentor to younger drivers.
Furthermore, Cindy Elliott is the Director of Marketing and Special Events and is working for Bill Elliott Racing.
She is also a picture editor at Griggs Publishing Company. With all these professions, she is one of the greatest supporters of both Bill and Chase.
Cindy has been actively involved in various charitable causes. She has been a supporter of the Children's Healthcare of Atlanta Foundation and has been involved in raising awareness for the organization's work.
Chase Elliott: Two sisters
Elliott has two half-sisters, Starr Elliott and Brittany Elliott. They can be seen at the NASCAR races supporting their brother.
According to the sources, Starr is married and lives with her husband and daughter back in Dawsonville itself.
Likewise, Brittany presumably serves as Senior Airman for the Air Force and lives in New Mexico.
Chase Elliott's half-sisters, Starr and Brittany Ann Elliott, are the daughters of Bill Elliott's first wife, Martha Elliott. However, Chase has a strong bond with his half-siblings despite their different mothers.
Chase Elliott Foundation
The Chase Elliott Foundation is a non-profit organization that is committed to providing support and financial aid to qualified charitable organizations.
It was founded by Chase Elliott in 2019 with the aim of helping people live healthier and happier lives.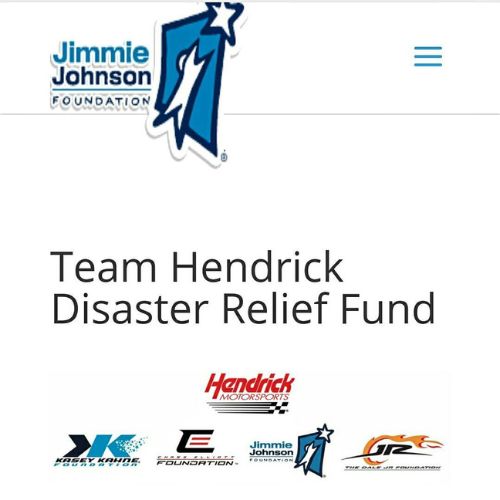 It aims to provide financial assistance to organizations that work in areas such as healthcare, education, and environmental conservation.
Through its fundraising efforts and partnerships with other organizations, the Chase Elliott Foundation has been able to provide significant support to numerous charitable causes.
The foundation has supported organizations such as the Children's Healthcare of Atlanta Foundation, the Environmental Defense Fund, and many more.